Tues, Dec 16 - It was entertaining to read the conspiracy theorists this morning bemoaning the fact that Mayor David Maher received over $34,000 recently in campaign contributions (he received no other contributions all year). Suffice to say that since there's a $500 limit per calendar year and it would be foolish for a candidate to not ask for contributions before the end of the year so that he can also ask again next year. For a well-known and well-liked incumbent, sometimes all it takes is an event invitation, a solicitation letter, and a return envelope and some serious contributions will follow. The civic sleuths from the Association of Cambridge Neighborhoods (and their spokespersons) are making it out as though David Maher has been working all the back rooms making promises in exchange for cash. It doesn't really work that way, but it sure makes for entertaining reading. By the way, Nadeem Mazen has collected about $19,517 so far this year according to the bank reports with another fundraiser coming up this week, though some of his campaign account bookkeeping is muddled. Marc McGovern and Dennis Carlone also have year-end fundraisers this week to get in under the wire and I'm sure others are soliciting donations as well. - RW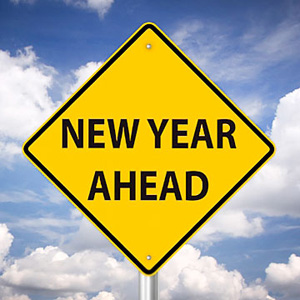 This will be the last City Council meeting for the year. Here are a few items that piqued my interest:
Manager's Agenda #1. Transmitting communication from Richard C. Rossi, City Manager, relative to the appointment of the following persons as members of the Board of Zoning Appeal, effective Dec 15, 2014:
Reappointments: Thomas Scott, Douglas Myers, Slater W. Anderson, Andrea A. Hickey
New Appointments: George Best, Jim Monteverde, Alison Hammer
The rejuvenation of the City's boards and commissions continues. The application deadlines for several other boards expired recently and we should see additional appointments with the new year. It's worth noting that there are other current opportunities for citizen involvement, including the new Participatory Budget Pilot Program. Next year will also bring out lots of participants in the Citywide Comprehensive Planning process. Next year will also be a municipal election year, so if you have ever considered candidacy, this is probably the time to start thinking more seriously about it.
Manager's Agenda #2. Transmitting communication from Richard C. Rossi, City Manager, relative to a Planning Board recommendation on the Teague, et al Zoning Petition.
Committee Report #2. A communication was received from Donna P. Lopez, City Clerk, transmitting a report from Vice Mayor Dennis A. Benzan and Councillor Dennis J. Carlone, Co-Chairs of the Ordinance Committee, for a public hearing held on Nov 12, 2014 to discuss the zoning petition filed by Charles D. Teague, et al. to amend the Cambridge Zoning Ordinance to clarify the existing ordinance so that said ordinance can be enforced: to (1) align the zoning amendment expiration date in the Cambridge Zoning Ordinance to be the same as state law; (2) align the Special Permit criteria with adjudicated state law; and (3) require that the master plan be followed whereas following the master plan is optional under state law.
There were three parts to this petition. The first part called for a technical correction in the expiration dates for zoning petitions and was noncontroversial - a simple correction that the City Council should have addressed more than a year ago when they were first alerted to the discrepancy by the City Solicitor. The Planning Board endorsed this correction. The second and third parts of the petition were soundly rejected by the Planning Board for a variety of reasons and presumably the City Council will see things similarly. Additional comments may be found here. Mr. Teague is becoming something of a serial petitioner who generates far more heat than light.
Manager's Agenda #4. Transmitting communication from Richard C. Rossi, City Manager, relative to the results of the bi-annual City of Cambridge Citizen Telephone Survey for 2014.
As the Manager's communication notes: "Affordable housing/housing was reported as the 'single most important issue facing the City of Cambridge today' by 18% of respondents in this year's survey. This is up from 8% in 2012 and replaces education (10%) as the most important issue identified. Traffic/bikes, a new issue this year, was also identified as the 'most important issue' by 10% of survey respondents. Other new issues raised in the 2014 survey include development/overdevelopment (3%), construction (2%), climate change (2%), and parking (1%)."
Statistical surveys are not always so easy to interpret, but one thing I've always noted in these bi-annual surveys is the disconnect between the priorities of the activist community and the priorities of the residents at large. A big challenge as we enter into the Citywide Comprehensive Planning process will be to promote participation by people representing the whole city and not just those who have the spare time (and the fervor) to go to meetings. It's also very likely that priorities are not uniform across the city. In some locations traffic congestion will be a far greater issue than the affordability of housing, while in other locations the opposite will be the case. The activists will promote the view that the city is going to hell in a handbasket yet the surveys consistently indicate general satisfaction. So it goes.
Manager's Agenda #10. Transmitting communication from Richard C. Rossi, City Manager, relative to the revised ordinance titled "Checkout Bag Ordinance", the related regulations and application for exemption. [Attachments]
Unfinished Business #10. A communication was received from Donna P. Lopez, City Clerk, transmitting a report from Councillor David P. Maher, Chair of the Ordinance Committee for a public hearing held on Dec 19, 2013 to conduct a public hearing on an amendment to the Municipal Code in Chapter 8.67 entitled relating to Plastic Bag Reduction. The question comes on passing to be ordained on or after Feb 24, 2014.
Communications & Reports #1. A communication was received from Councillor Dennis J. Carlone regarding the Plastic Bag Reduction Ordinance.
Councillor Carlone has expressed interest in having this matter voted at this meeting. Several points are worth noting. First, a significant number of Cambridge residents do most of their shopping outside of Cambridge due to access and affordability (can you say "Market Basket") , so a City ordinance will likely have limited effect. Second, it's so simple for people to bring their own durable bags for their regular shopping and it's bewildering that many people continue to come home with unnecessary plastic bags. Third, there are differences between the originally proposed "Plastic Bag Reduction Ordinance" and the modified "Checkout Bag Ordinance" with related regulations forwarded by City staff. On balance, the latter is the preferred alternative. Above all, there should have been (and hopefully soon will be) a lot more promotion of reusable bags in addition to the enactment of prohibitions and penalties.
Manager's Agenda #12. Transmitting communication from Richard C. Rossi, City Manager, relative to the Final Landmark Designation Report for the C.F. Hathaway & Sons Bakery at 15-33 Richdale Avenue, received from Executive Director of the Historical Commission Charles Sullivan.
I'll simply once again express my gratitude to the Cambridge Historical Commission for all their research and excellent publications. They're all keepers.
Manager's Agenda #17. Transmitting communication from Richard C. Rossi, City Manager, relative to an update on the Foundry Building process, including the City's plans to collaborate with the Cambridge Redevelopment Authority (the "CRA") to redevelop the Foundry building in a way that meets the vision and objectives expressed by the City Council and the community.
It's been interesting witnessing the dynamic between the practical and financial necessities of carrying out a project like this and the desires of interested parties to gain some measure of control. In a way it's like a microcosm of the difference between managed government and highly politicized government. All things considered, I'll take the former.
Resolution #2. The Cambridge City Council go on record commending the STEAM Working Group, the STEAM Summit Steering Committee, and the STEAM Summit presenters and thanking all of the attendees for supporting the Economic Development & University Relations and the Neighborhood & Long Term Planning, Public Facilities, Arts & Celebrations committees' initiative to take actionable steps toward creating a better, more prosperous future for learners of all ages. Vice Mayor Benzan and Councillor Mazen
While I applaud the effort, especially the sincere desires of Vice Mayor Benzan for whom this has consistently been a high priority, as an educator I find myself somewhat skeptical of the outcomes. I have seen so many iterations of "the next big thing" in education - the New Math, technology in the classroom, a parade of new curriculum promising to cure all ills, differentiated instruction, flipped classrooms and more. In the end it will always come down to the personal connection between teachers and students. In some respects this latest initiative is reminiscent of the days of trade schools and "manual training" - what was old is new again. I really do hope that great things come of this latest installment, especially insofar as there's such a pressing need to connect all young residents to the economic opportunities necessary for social mobility that are available locally. [Did that sound too lofty coming from me?] In any case, good luck!
If there's one thing I wish would have happened it would be to have a collaboration between mathematics people from all levels of education in Cambridge (elementary schools through Harvard and MIT) getting together to develop a comprehensive view and plan to make the greatest impact outside of the context of City Council subcommittees. Perhaps there are still some opportunities for such a collaboration.
Order #1. That the City Manager is requested to initiate a program to deploy body cameras for police. Councillor Cheung
Order #2. That the Civic Unity Committee schedule a meeting to discuss the local impact and ramifications of these recent events upon Cambridge and the City Manager is requested to ensure that the appropriate City personnel are available to participate in this meeting, and to ensure that proper notice goes out to the community to ensure that those who wish to attend and take part in this conversation can do so. Councillor Simmons
As others have pointed out, there would be a huge contradiction between forbidding surveillance cameras on city streets while installing them on every police officer. It would be worthwhile to at least have the hardware available for optional use by police in appropriate situations. Regarding Order #2, I do hope that a discussion of street obstructions is part of the agenda. Freedom of speech and the right to obstruct (either roadways or abortion clinics) are not interchangeable. Rallies and marches are as American as apple pie, but people still have a right to go about their business. - Robert Winters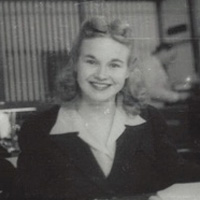 Katherine Phyllis Mahoney died peacefully at 93 at Belmont Manor in Belmont, MA on Nov 23, 2014 after a long illness. She is survived by her sons Thomas of New York City, David of San Francisco, Peter of Needham, MA, Philip of Los Altos Hills, California, her daughter Linda of Waldoboro, Maine and by 11 grandchildren. A lifelong resident of Cambridge, Massachusetts, Phyllis graduated from Cambridge Latin School where she played basketball. Phyllis was in part a child of immigrants, as her mother Elizabeth Lamby came to the US from Glasgow, Scotland at age 16. Her father James Norton held jobs mostly in sales in various industries, but never recovered financially from the Great Depression. This economic catastrophe made a lifelong impression on Phyllis, who was fastidiously thrifty in her own household budget and inculcated this discipline in her children. She had to work at odd jobs from a young age, for unimaginably low hourly pay by today's standards, in order to help her working mother and often unemployed father make ends meet. Given her keen intellect, one of her enduring regrets was that the family was unable to afford college tuition, and she had to start full time work immediately after high school to continue to support her family. Her first job was as a buyer for the Neiman Marcus department store chain and she later served until her marriage as Assistant to the Treasurer of Cambridge Savings Bank.
She was married by Archbishop of Boston Richard J. Cushing to Thomas Henry Donald Mahoney, a Professor of History at Massachusetts Institute of Technology, on July 14, 1951, Bastille Day as she often liked to point out to her children on her anniversary. Like her husband, she was a lifelong parishioner of St. Paul Church in Harvard Square. Phyllis spent summers with the family in Sagamore Beach on Cape Cod, helping to organize summer activities and later, jobs for her five children.
Phyllis was active in national and local politics throughout her life, notably serving as a dedicated volunteer in the landmark first US Senate campaign of John F. Kennedy in 1952. She actively encouraged her husband, himself a native of Cambridge and graduate of the City's public school system, to run for the Cambridge School Committee, and later the City Council and Massachusetts State Legislature, acting as his most important campaign adviser and helping to ensure that he never lost an election. She traveled the world with her husband, most extensively after his retirement from the MIT faculty in 1984 and subsequent appointment to the United Nations Nongovernmental Organizations Committee, culminating in his final trip to Seoul, Korea to address the Interparliamentary Union immediately prior to his death in 1997.
Phyllis throughout her life astonished distinguished academicians, politicians and corporate executives worldwide with her formidable knowledge of world and national affairs, keen understanding of business and the economy, probing, curious intellect and witty repartee. She will be greatly missed by her loving children and grandchildren and her friends and neighbors. Burial will be private. A memorial Mass in 2015 will be announced shortly. For those who may wish to commemorate and celebrate Phyllis' long and remarkable life, the family has asked that donations be made to: Mahoney Family Memorial Scholarship Fund, ATTN: Oscar Pena, Boston College, Cadigan Alumni Center, 140 Commonwealth Avenue, Chestnut Hill, MA 02467. Arrangements under the care of DeVito Funeral Home, 761 Mt. Auburn St., Watertown. www.devitofuneralhomes.com
Note: The above obituary was provided by the DeVito Funeral Home. Ms. Mahoney's husband Thomas H.D. Mahoney (1913-1997) entered politics in 1947 when he ran for and was elected to the Cambridge School Committee. He served on the School Committee from 1948 to 1953. Mahoney first ran for Cambridge City Council in 1963 and served as a city councillor from 1964 to 1971. From 1971 to 1979, Mahoney served in the Massachusetts House of Representatives, representing the 2nd Middlesex District. He never lost an election. He joined the faculty of MIT in 1945 as a professor of history and political science and retired from MIT in 1984.
---
Panel Discussion on LED Street Lighting Conversion and Circadian Health (Sleep Cycles)
The Cambridge Public Health Department and Cambridge Electrical Department will host a panel discussion to review the LED street lighting conversion and to discuss the larger issues surrounding circadian health (sleep cycles) Wed, Dec 17, 7pm, Citywide Senior Center, 806 Mass. Ave., Cambridge.
The conversion to LED street lighting has been very successful in large cities across the US and Europe and has been a crucial part of the effort to reduce energy use at the municipal level. The panelists will offer a brief update on the LED street lighting project and will also broaden the discussion to examine the larger context of artificial lighting from all sources and the effects of post-dusk lighting on our sleep cycles. There will be time for questions to the panel after a brief overview of these topics.
Overview of Panelists:
Steven W, Lockley, Harvard Medical School
Dr. Lockley is a Neuroscientist in the Division of Sleep and Circadian Disorders at Brigham and Women's Hospital and an Associate Professor of Medicine in the Division of Sleep Medicine, Harvard Medical School. He is also a Professor in the School of Psychological Sciences at Monash University in Melbourne, Australia. He received his PhD in 1997 from the University of Surrey after studying circadian rhythms in the blind. He has 20 years of experience on sleep and circadian rhythm research, and is a specialist in the effects of light on the circadian pacemaker and other 'non-visual' responses to light. He advises NASA on jetlag and shiftwork, including use of lighting to help circadian adaptation, alertness and promotion of sleep. He has published more than 100 original reports, reviews, chapters and editorials on sleep and circadian rhythms and his research is funded by NIH, NASA, DOD and others. He recently co-authored 'Sleep: A Very Short Introduction' from Oxford University Press.
Glenn Heinmiller, IALD, LC, LEED AP
Mr. Heinmiller is a principal at Lam Partners in Cambridge, Massachusetts. Utilizing his expertise in producing high-quality electric and daylighting solutions with minimized energy use and negative environmental impact, he has designed daylight and electric lighting systems for a diverse range of commercial, institutional, and civic projects. As Chairman of the IALD Energy and Sustainability Committee, he manages the IALD's participation in sustainability initiatives, and the review of and contribution to standards, regulations, and rating systems development. He is a LEED Accredited Professional and serves as a USGBC Subject Matter Expert. Heinmiller is NCQLP Lighting Certified, a professional member of the International Association of Lighting Designers (IALD), and a member of the International Dark-Sky Association. He is also a guest instructor in lighting design at the Boston Architectural College, and lectures and writes on the subjects of light pollution control, lighting codes, and lighting energy efficiency.
Stephen Lenkauskas, Cambridge Electrical Department
Mr. Lenkauskas has 35 years of experience in construction, installation and trouble shooting of electrical systems. His last 28 years have been with the City of Cambridge, Electrical Department. He was appointed City Electrician in November 2013. He is also serving as the project manager for the city's conversion to LED street lighting, including parks and pathways.
Paul Lutkevich
Mr. Lutkevich has over 32 years of experience in the design and research of exterior lighting systems. He is past chair of the Illuminating Engineering Society of North America's Roadway Lighting Committee and the IESNA Technical Review Council. He is a member of the Commission Internationale De L'Eclairage (International Commission on Illumination) for signal and transport including the technical committees for security, roadways, and obtrusive light. He is actively involved in the development of national and international standards for outdoor lighting. Recent research and publications include the FHWA Lighting Handbook, FHWA Strategic Initiative for the Evaluation of Reduced Lighting on Roadways, Transportation Association of Canada Roadway Lighting Guide. He is the recipient of many awards including the Executive Director's Award of the International Darksky Association, a Lifetime Award for Outstanding Research and Technical Contributions from the IES Roadway Lighting Committee, and the IES President's Award for significant contributions of technical data and application criteria to the society.
For more information, including a fact sheet on the street light conversion and Circadian Health (Sleep Cycles), visit www.cambridgema.gov/electrical.

Simplify the Holidays
Schedules: Curbside, Yard Waste, Xmas Trees, Recycling Center
Bubble Wrap? What to do with Packaging…
Cool News for Public Area Recycling & Composting
Simplify the Holidays
Let's make celebrations less focused on stuff and more about family, fun, and friends. We can give handmade, secondhand, nonmaterial, and truly meaningful gifts. After all, your favorite gifts don't always fit in a box. Events should be joyful and meaningful and not occasions that generate stress, waste, and debt.
Give experience gifts (tickets to a show, gift certificates for dinner, massage, or museum).
Give gifts of time (babysit, make dinner).
Donate to a charity or non-profit in their name.
Do It Yourself (DIY). Make a something old something new.
Give others a "gift exemption card". 
Be sure to check out the Center for a New American Dream's Simplify the Holidays page. It includes a holidays calendar with daily tips on how to simplify, a pledge with ideas to celebrate with more joy and less stuff, a coupon book that you can print and customize to give gifts of memories, and much more including SoKind, an online, alternative registry service that encourages the giving of homemade gifts, charitable donations, secondhand goods, experiences, time, day-of-event help, and more.
Schedules: Curbside, Yard Waste, Xmas Trees, Recycling Center
Curbside Collection: For Christmas, the Thursday and Friday collection days will be picked up on Friday 12/26 and Saturday 12/27. For New Years, the Thursday and Friday collection days will be picked up on Friday 1/2 and Saturday 1/3. During winter, clear snow to curb so that collection crews can access your trash barrels and recycling toters and they are not behind snow banks.
Yard Waste: Separate collection of yard waste ends the week of December 8-12 and begins again April 1st.
Christmas Trees: Weather permitting, curbside collection of bare trees for recycling will be the same day as collection from Dec 29, 2014 - Jan 16, 2015. Remove stand and all decorations. Do not put in a plastic bag. Place bare trees at the curb by 7am on collection day or after 6pm the night before. Residents can also bring bare trees to the Recycling Center during open hours (Tues/Thurs 4pm-7:30pm and Sat 9am-4pm) from Dec 27, 2014 - Jan 31, 2015.
Recycling Center: The Center will be closed on Christmas Thurs 12/25, and New Year's Thurs 1/1. Also, we accept string lights, small appliances & electronics (no TVs/computer monitors) at the Recycling Center during open hours. Also, check out Best Buy's e-cycle program, some items accepted for free, some cost $10 in exchange for a gift card.
Bubble Wrap? What to do with Packaging…
Plastic Bubble Wrap and Air Pillow Packaging: Recycle with plastic bags at the Recycling Center during open hours. Bags must be empty, clean, and dry. Review accepted items here.
Cardboard Boxes: Be sure boxes going to the curb for recycling are empty of any Styrofoam, bubble wrap, plastic air pillows, etc.
Styrofoam Peanuts: Bring Styrofoam peanuts to a UPS Store for reuse or to the Recycling Center during open hours. Place block packaging made of Styrofoam with household trash, and use our sample letters to ask manufacturers and restaurants to use more recyclable materials.
Blister Packaging: Hard clear plastic form packaging can be recycled in the curbside program.
Cool News for Public Area Recycling & Composting
Public Area Recycling: DPW is excited to announce that we've installed additional public area recycling bins in the City. New locations include in Harvard Square, along Cambridge Street, Inman Square, Mass Ave in North Cambridge, and more! This brings the total number of permanent public area recycling bins along streets and in business districts to over 100 locations. For seasonal bins in City parks, we have over 80 bins. Please know that DPW will remove and store the park recycling bins over the winter beginning in early December and will put them back out in April for the spring, summer and fall. In the last year, we've recycled over 95,000 pounds from the public area bins. Thank you! A little effort makes a big difference.
Composting: The City recently announced that the curbside compost pilot program in North Cambridge will continue through October 2015. 600+ households are participating. The weekly rate for the green bins set out at the curb is close to 90%, trash at participating households has decreased by over 30%, and participants are overwhelmingly positive about the program. Next year, DPW will continue to look at the pilot results and next year will determine expansion possibilities to other neighborhoods in the future. Also, a big congratulations to the Kennedy-Longfellow and Putnam Avenue Upper Schools for beginning lunchroom composting this month! Now, the Food to Flowers program is operating at nine public schools, helping to turn lunch leftovers into rich soil.
---
Take the 50% recycling pledge today at www.cambridgema.gov/recycle and get a free sticker!
Recycle More. Trash Less.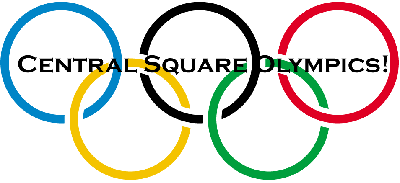 After a year or two of thumb twiddling, moratorium threats, and Master Plan myth-making, things are starting to perk up again in Central Square. At the previous meeting, the Twining/Normany zoning petition arrived to reignite the conversation. In response to City Council inaction, that petition now seeks to amend the zoning in a very small (though still important) portion of Central Square to allow greater heights in exchange for the provision of new housing, additional retail and more. Some aspects of the petition reflect goals expressed in the prior C2 recommendations. Many of us now wonder how we came to this point where initiatives by residents, the City Council, and the City administration were left to gather dust, and a zoning petition from a private developer was necessary to get things moving again. At tonight's meeting we now also have an Council Order calling for a hearing and finally some movement on the moth-balled C2 plan and recommendations. It's just a hearing, mind you, without any actual zoning proposal.
Order #6. That the Ordinance Committee schedule a hearing to discuss the C2 plan and recommendations and that the Community Development Department be prepared to present any changes or recommendations to this plan and that members of the C2 Committee be invited to attend. Councillor Cheung, Councillor McGovern and Vice Mayor Benzan
There is, of course, a decent chance that nothing will come of any of this. The municipal election year is quickly approaching and our wonderfully progressive councillors dare not tread any path that might irritate their potential supporters. Besides, don't you know that we have to produce a Master Plan before doing anything whatsoever? Well, that's what at least some moratorium-lovin' reactivists would have you believe. In contrast, it's great watching the City of Somerville charge forward with Union Square plans and other projects. Perhaps we should create a sister city relationship with our northern neighbor.
Order #13. That the City Manager is requested to report back to the City Council on how all the Citywide Planning efforts will impact staff workload, and any capacity considerations the City Council should take into account when contemplating these or other initiatives. Councillor Cheung
Yes, but perhaps we should add a clause to the order specifically addressing the City Council workload which apparently must be very, very burdensome. [Please pardon the sarcasm.] See above paragraph. That said, it will be most unfortunate if the upcoming Citywide Planning effort ends up being largely an exercise in staff-intensive hand-holding leading nowhere.
Manager's Agenda #8. Transmitting communication from Richard C. Rossi, City Manager, relative to Awaiting Report Item Number 14-107, regarding a report on next steps to advance the creation of the Grand Junction Multi-use Path.
Order #12. That the City Manager is requested to confer with relevant City staff and members of the public to determine what, if any, changes should be made to the Harvard Square "Super Crosswalk" complex, to include the bike crossing at Church Street Councillor Kelley
Order #14. That the City Manager is requested to evaluate, through the up-coming winter, any opportunities to expand the use of off-street snow removal equipment, with particular attention to the concerns of wheelchair access, essential pedestrian routes, and off-grade cycle tracks. Councillor Cheung
I'm grouping these three items together because they all have some relationship to bicycle use in Cambridge. The proposed Grand Junction Path is a great initiative in that it provides an amenity over and above the existing road network. There are a lot of people who enjoy such amenities for recreation and, in this case, the new route may actually provide a useful transportation connection between MIT, East Cambridge, and Cambridgeport and (hopefully) housing opportunities in Allston, Somerville, and beyond.
On the other hand, as evidenced by last week's Bicycle Network Plan open house, some City staff remain hopelessly naive about actual cycling in Cambridge (and elsewhere). They see the segregation of cyclists off the road as the preferred alternative. The images they show of streets like Vassar Street show nothing but sunny days and no conflicts with vehicles or pedestrians. The reality that those of us see daily is quite different - a less-safe roadway narrowed to the point where there remains very little room for cyclists to safely share, ice and snow and blocked entries in the winter, significant conflicts with pedestrians (and wrong-way cyclists), and trucks and taxis with no other option than to park on the sidewalk. The north side of Concord Avenue near Fresh Pond is even worse. The segregationists would like to replicate this design on Magazine Street. Even worse, the plan for Massachusetts Avenue from MIT to Harvard appears to favor wedging cyclists into a narrow corridor between parked cars and the curb with countless obstructions and conflicts. This will likely also involve the narrowing of road lanes to the point where road cyclists will be endangered and the inevitable double-parked car will bring traffic to a standstill.
Communications #1. A communication was received from Saul Tannenbaum, 16 Cottage Street transmitting five reasons why hosting the Olympics is a terrible idea.
Order #11. That the Council go on record in opposition to any bid to host the Olympics that does not begin with broad community discussion and deliberation, including stakeholders from surrounding communities that would be impacted were the Olympics to be held in Boston. Councillor Cheung and Councillor Kelley
There are differing opinions on the value of hosting the Olympics. One concern I have is that the people of the Greater Boston area tend to be a bit on the parochial side and they're likely to resent all these outsiders. There's also some legitimate concern about the illegitimacy of the process of procuring the Olympics. There's a chance that some improvements in transportation infrastructure could come of it all, but there are no guarantees. I'm personally skeptical about the substitution of planning for a multi-week event for actual long-term planning for decades to come.
Order #8. That the City Manager is requested to report back to the City Council with a draft framework for a Community Benefits and Mitigation Plan no later than Jan 26, 2015. Councillor Simmons, Councillor Cheung, Vice Mayor Benzan and Councillor McGovern
This is a can that has been kicked down the road for several years now. Every new project, especially those that require zoning changes, seems to come with its own roll-your-own ideas about community benefits and mitigation. We can do better. - Robert Winters
City Council Scoreboard: Jan 1, 2014 through Nov 24, 2014
Here's an update of the scoreboard of activity of the individual city councillors for the current term. Though there are other matters that occupy the time of these elected officials, the records of committee attendance and the number and type of City Council Orders and Resolutions introduced are two objective measures for which data is readily available. Here are the figures through Nov 24, 2014:
City Council Committee meetings chaired and attended (2014-2015)


through reports of Nov 24, 2014

Councillor
Chaired
Attended
Carlone
14
32
Benzan
18
30
Mazen
7
30
McGovern
5
29
Kelley
2
23
Cheung
2
21
Simmons
5
14
Maher
Chairs all
Council and School
Committee meetings
11
Toomey
3
9

Council Orders and Resolutions: 2014


through Nov 24

Councillor
P
I
R
M
D
C
A
F
Benzan
33
15
2
7
16
128
7
1
Carlone
30
4
4
6
0
8
0
0
Cheung
49
14
5
11
25
178
6
2
Kelley
8
12
3
5
0
3
0
0
Maher
17
2
15
9
110
111
7
0
Mazen
39
12
7
5
0
5
0
0
McGovern
30
12
1
11
4
128
3
0
Simmons
32
15
9
11
23
100
3
4
Toomey
11
12
2
12
76
46
0
0
Total
154
59
41
64
238
671
24
6

There were 1257 Orders and Resolutions
filed so far during the 2014-2015 term.

The distribution of Orders and Resolutions by city councillors can provide insight into how they approach their job and how they spend their time and staff resources.

P - Policy orders

I - Requests for information from the City Manager and City departments

R - Rules and procedural items, such as the scheduling of hearings

M - Maintenance orders: fixing things, putting in stop signs, potholes, traffic, etc.

D - Death resolutions

C - Congratulations, get-well wishes, birthdays, naming of street corners, etc.

A - Announcements of upcoming events, holidays, proclamations, etc.

F - Foreign and national policy matters
Year-by-year and current totals can be found on the City Council page. More detailed information on each City Council committee can be found on the City Council Committees page (including links to each committee report).
Thurs, Dec 18
5:30pm The City Council's Ordinance Committee will conduct a public hearing on a zoning petition by the City Council that the areas bounded by Garden and Walden Streets and the park straddling Sherman Street currently zoned Business A be rezoned to Residence C-1 to be consistent with the surrounding area. The effects of the proposed change would include but not be limited to the following: The minimum lot area per dwelling unit would increase from 600 square feet to 1,500 square feet, the yard requirements would increase, the height limit would be reduced from 45 feet to 35 feet, and only residential uses would be allowed. This hearing to be televised. (Henrietta S. Attles Meeting Room, 459 Broadway)
Mon, Jan 5
5:30pm City Council meeting (Henrietta S. Attles Meeting Room, 459 Broadway)
Wed, Jan 7
4:00pm The City Council's Finance Committee will conduct a public hearing to discuss discretionary budgeting and the feasibility of introducing Home Rule Petitions regarding an increase to the residential exemption, a tax credit for benevolent landlords and a property transfer tax for those coming to Cambridge to speculate on land. (Sullivan Chamber)
Thurs, Jan 8
5:30pm The City Council's Ordinance Committee will conduct a public hearing on a zoning petition filed by Whitehead Institute to amend the Zoning Ordinance, Sections 14.32.1 and 14.32.2 to provide for an increment of 60,000 square feet of GFA to be allowed by special permit in a portion of the MXD District, in Section 14.70 by retitling "Special Provisions Applicable Within the Ames Street District" and by adding a new Section 14.72 "Special Provisions Applicable Outside the Ames Street District. This hearing to be televised. (Sullivan Chamber)
Mon, Jan 12
5:30pm City Council Roundtable/Working Meeting to discuss city-wide planning, including discussions with the Planning Board. No public comment. No votes will be taken. Meeting will not be televised. (Henrietta S. Attles Meeting Room, 459 Broadway)
Tues, Jan 13
5:00pm The City Council's Housing Committee will conduct a public hearing to receive an update on the incentive zoning study to the Housing Committee from the Community Development Department. (Sullivan Chamber)
Wed, Jan 14
4:00pm The City Council's Human Services and Veterans Committee will conduct a public hearing to discuss the City's Ten-Year Plan to End Homelessness. (Sullivan Chamber)
Thurs, Jan 15
3:00pm The City Council's Health and Environment Committee and Neighborhood and Long Term Planning, Public Facilities, Arts and Celebration Committee will conduct a joint public hearing to hear a report from HEET on natural gas leaks in Cambridge and the implications on the environment. (Sullivan Chamber)
Tues, Jan 20
5:00pm The City Council's Government Operations, Rules and Claims Committee will conduct a public hearing to discuss changing the method by which surplus votes are transferred in Municipal elections whether the Fractional Transfer Method could replace the Cincinnati Method and whether this requires a Charter change and to discuss the Clean Election Law. (Sullivan Chamber)
Thurs, Jan 22
5:30pm The City Council's Ordinance Committee will conduct a public hearing on the Normandy/Twining zoning petition to amend Article 20.000 of the Zoning Ordinance and Zoning Map of the City of Cambridge by adding a new Section 20.800 entitled Mass and Main Residential Mixed Income Subdistrict within the Central Square Overlay District. This hearing to be televised. (Sullivan Chamber)
---
Good News for Central Square: Owners of Cambridge's Middle East Club Purchase Building
Nov 26 - Joseph and Nabil Sater, the longtime owners of the renowned Middle East club in Central Square, have purchased the building that houses the venue's multiple stages and restaurants, a source has confirmed to Boston.com this evening. [Story on Boston.com]
---
2nd Release - New Mobile App for Café People - the iRake (original posted Nov 28, 2013)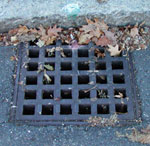 Nov 26, 2014 - Heavy rains are falling today in Cambridge, and when you combine heavy rain with a plentiful supply of fallen oak leaves that can mean just one thing: Clogged Storm Drains. What's a café dweller to do when the drains are so clogged that the sidewalk becomes impassable even for hipsters? Since actual physical labor is unthinkable for the Macbook Air crowd, we've invented a new mobile app for all those hipsters who wouldn't dream of getting their feet wet - the iRake.

Sure, you can always use "See, Click, Fix" to send word to those working class men in the orange trucks who take their coffee from Dunkin' without the $5 cost and the pour-over. But who needs to mix with the little people, when you can simply activate the iRake with a few simple clicks between sips of free-range coffee brewed from politically correct nations of the world. You don't even have to put down your expensive pastry!
Coming this winter: The iShovel (now in Beta).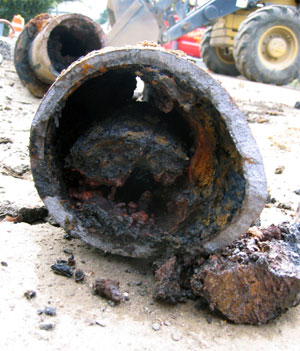 6 inch water main - MWRA
The City Council was supposed to tour the Alewife area this morning to learn the things that all of them should already have known for some time. Perhaps the rain gave them a reprieve. Meanwhile, here are some things on tonight's menu:
Manager's Agenda #2. Transmitting communication from Richard C. Rossi, City Manager, relative to Awaiting Report Item Number 14-132, regarding a report on monitoring aged pipelines to prevent unexpected breaks.
One of the realities of older cities is that some of the infrastructure has been in place for many decades and maybe even for a century or more. The Water Department used to have on display some of the water pipes that were excavated when replaced. They were so occluded that you couldn't believe water could even pass through them. It's not just the water pipes, of course. There are still plenty of "direct bury" electrical lines that are not in conduit, and blocks and neighborhoods that often operate at full capacity and beyond just begging for a failure. The gas line to my house recently had to be re-lined due to low pressure from the street. When they excavated, they found that the century-old gas line was so degraded and perforated that the packed earth was all that was keeping gas in the line. Renewing old cities is a neverending task.
Manager's Agenda #9. Transmitting communication from Richard C. Rossi, City Manager, relative to Calendar Item Number 2, dated June 16, 2014, regarding the legality and feasibility of instituting a fifteen dollar an hour minimum wage ordinance.
The City Solicitor's analysis is an interesting read. The bottom line is this: "Although no Massachusetts court has analyzed the legality of a minimum wage ordinance, based on cases that have analyzed local legislation of the landlord-tenant "civil relationship," it appears that a minimum wage ordinance would lie outside of the City's authority under the Massachusetts Constitution."
Manager's Agenda #12. Transmitting communication from Richard C. Rossi, City Manager, relative to the Cambridge Conversations final report, Strategic Recommendations for a Citywide Plan.
The more interesting process will be the comprehensive planning process that will soon commence. Hopefully that will be as productive as the one that took place in 1992 leading up to the Growth Policy Document: "Toward a Sustainable Future" that still stands at the core of the current "master plan" for the city. My greatest concern is that this could degenerate into an arena where competing factions spend more time lobbying for their predetermined positions that they do cooperatively sketching out balanced plans for te good of the city. The fact that this will get underway at the same time that municipal election campaigns are being organized will likely further pollute the waters.
One of the things I found interesting about the "Cambridge Conversations" process is how fundamentally different many of the public comments were from much of what now occupies the activist sphere. There is generally a tremendous amount of satisfaction with the way the city has evolved in recent years and the fact that so many people want to live here is proof of this. This is not so surprising in that most established neighborhoods have largely been unaffected by recent growth - except for the escalating cost of housing. Most of the growth has taken place in areas that were formerly industrial - consistent with established plans.
Quite a few people, including me, identified the lack of coordinated regional planning as a concern - especially transportation planning. My guess is that the stickiest point next year will revolve around housing. Everybody will say how important affordable housing is, but the battle lines will be drawn between those who support additional housing development in Cambridge and the region vs. those who want to severely restrict new housing with the possible exception of subsidized low- and moderate-income housing.
The best outcome next year will be if the focus can be on "place making" in interesting and creative ways instead of just fighting over how much density or how high the buildings should be. People all over the country are moving back into cities, and figuring out how best to accommodate that trend and create great urban environments should be high on the priority list.
Applications & Petitions #3. A zoning petition has been received from Normandy Real Estate Partners and Twining Properties to amend Article 20.000 of the Zoning Ordinance and Zoning Map of the City of Cambridge by adding a new Section 20.800 entitled Mass and Main Residential Mixed Income Subdistrict within the Central Square Overlay District.
This is guaranteed to get a lot of attention in the coming months. Rather than prematurely argue the merits of the petition, I'll simply say that this is a symptom of a serious problem with the current Cambridge City Council. An extensive planning process (K2C2) was completed about two years ago that culminated in recommendations for Kendall and Central Squares. The City Council has been in a state of paralysis since then. They are under no obligation to support all of the recommendations, but they certainly should be discussing them and proposing changes that can garner majority support. Instead, they have done nothing. So a property owner has to come forward with a zoning petition to jump-start the process.
Order #2. That the City Manager is requested to confer with all relevant City Staff and Departments to examine the feasibility of posting advisory signage to broadly encourage a motor vehicle speed limit of 20 to 25 miles per hour on City streets. Councillor Carlone
I really don't think that traffic signage should be about "encouragement" other than the occasional "SLOW" sign. The City lacks the authority to arbitrarily establish speed limits, but there are some specific street types for which that authority should be sought. For example, a one-way street with parking on both sides and a relatively narrow travel lane should have no greater than a 25mph speed limit. Streets with bike lanes should be regulated in such a way that motor vehicle speeds in lanes adjacent to a bike lane should not be more than 15-20mph above typical bike speeds. There should also be much stricter enforcement of all traffic laws (and, yes, that includes cyclists).
Order #4. That the City Manager is requested to assess the possibility of adding dedicated cycling infrastructure to Pearl Street as a part of the reconstruction process. Councillor Cheung
Councillor Cheung's order conveniently uses the phrase "dedicated cycling infrastructure" rather than "cycle track." Contradicting many of Councillor Cheung's assertions is the Vassar Street example where traffic is now routinely choked, there is almost no safe space remaining in the roadway except to "take the lane," emergency vehicles now avoid the street for safety's sake, and trucks routinely park on the sidewalk due to the extreme inflexibility of the road design. For a great example of cycle tracks in practice on Concord Ave., see cambridgecivic.com/?p=2285 and especially the video at vimeo.com/55394832.
It's also an established fact that when parking is removed travel speeds increase. I'm sure the City would then decide to turn Pearl Street into an obstacle course of speed tables and raised intersections. What is the incentive for complicating the road in this way? Have there been many bike accidents along this road? In the map at youarehere.cc/p/bicycle-accidents/cambridge, all I see is darkness on Pearl Street - few, if any, reported accidents. In other words, this is a "solution" in search of a problem. The preferred alternative would be to do a complete repaving of the street with appropriate street markings. Kids can continue to ride legally on the sidewalks if they wish.
Order #5. The City Manager is requested to confer with the Election Commission and the appropriate City departments to determine a feasibility study and subsequent action plan, instituting suffrage for immigrants in Cambridge. Councillor Mazen
This notion comes up every decade or so and thankfully has gone nowhere each time even when a home rule petition was able to squeak by before getting buried by the state legislature. We already have a suffrage mechanism for immigrants. It's called citizenship. Many people, including me, feel that citizenship and the right to choose elected officials are indistinguishable. I would not want non-citizens electing my representatives - even in municipal elections.
Order #13. That the City Manager is requested to examine ways to streamline both the City's process and the City's technology for replying to Massachusetts Public Records Law requests and to examine how major cities' open data and FOIA requests are handled, including options for a full time data management team including representatives of the City Clerk's office, the City Solicitor's office, and IT. Councillor Mazen
The only question in this regard should be which information should be publicly available - not the cost or difficulty in obtaining it. It's understandable that accessing some documents may require significant time and that there should be a cost associated with that, but this should not apply to the wide range of data that can be made publicly available with relative ease. - Robert Winters
Cambridge-based Hubway Bike Share Stations Will Remain Available through the Winter

Cambridge, MA -- For the second year in a row, Hubway, the metro-Boston area's public bike share system, will continue to be available to riders throughout winter at almost all Cambridge-based stations. Last year, the City of Cambridge piloted year-round Hubway service, which was very successful with over 35,000 rides from December through March, despite the exceptionally harsh winter.
"Cambridge broke new ground last year with our first-in-the-region winter operation of a bike share system," said Cambridge City Manager Richard C. Rossi. "We are pleased to be able to build on last year's success by continuing to offer this sustainable transportation option throughout the coming winter season."
Almost all stations in Cambridge will remain operational throughout the winter, though stations located at Lafayette Square/Main Street and Dana Park will be removed from the street for the season to accommodate snow plowing operations. All station updates will be posted on the station map at www.thehubway.com/stations, www.hubwaytracker.com, and on the Spotcycle app for smart phones (www.spotcycle.net). Annual members may continue to use the Cambridge stations during the season at no additional cost. 24-hour, 72-hour, and monthly passes will be available for purchase as usual.
As was the case last year, snow removal will be part of the daily responsibilities of the Hubway field staff in addition to the daily rebalancing of the system in order to meet peak demand cycles.
Users should bear in mind that only Cambridge-based stations will be in operation throughout winter. Closures of other stations will begin in mid-November, with Brookline and Somerville concluding operations on Wednesday, November 26. For the first time, a reduced number of stations in Boston will remain open through December. The entire system is expected to re-open in March or early April, depending on weather conditions.
During extreme inclement weather conditions, Hubway may temporarily close the system, and public announcements will be made via social media and the Hubway's website. Station alerts will also be emailed to annual and monthly Hubway members, and all riders can consult the Spotcycle app to learn whether or not bicycles are available. In the event of a system closing, riders will be able to return bikes to all stations securely, but will not be able to check bikes out.
Find out more about the Hubway system at www.thehubway.com.
---
October-November Programs at Fresh Pond Reservation

These events are FREE and open to the public. Children are welcome in the company of an adult.

A Remembrance of Chip Norton, Watershed Manager for the Cambridge Water Department:
http://www.friendsoffreshpond.org/calendar2014/photopages2014cal/jan14/p01-13-14chipnorton.htm
Last Chance (in 2014) Bird Walk
Date: Sun, Dec 14
Time: 1 to 3pm
Meeting Place: Meeting place given upon registering
The parade of migrating waterfowl at Fresh Pond continues into early winter. By December, the long-distance flyers such as canvasbacks and redheads have arrived, and all three merganser species may be present. We'll use a telescope to identify birds on the water, and we'll use binoculars to look at over-wintering songbirds in the trees. Dress warmly; it can be very cold and windy near the water! Beginners are welcome. We have binoculars to lend and will show you how to use them. To register and for parking and meeting information, e-mail Elizabeth Wylde at friendsoffreshpond@yahoo.com.

Would you like to join Friends of Fresh Pond Reservation? Membership in Friends of Fresh Pond Reservation costs only $10 per year ($5 for seniors and students, $15 for families). To join, fill out a membership form available in the Ranger Station information racks, e-mail friendsoffreshpond@yahoo.com, call 617-349-6489, or visit our website at www.friendsoffreshpond.org to download a form.

Keep up to date on events at the Pond. Visit the Friends group website at http://friendsoffreshpond.org to learn more about Friends group activities and the reservation and its inhabitants. Upcoming Programs

• The Fresh Pond Reservation Stewardship Program
Fresh Pond Reservation users are getting involved! The Cambridge Water Department's Fresh Pond Reservation Stewardship Program brings people together on a regular basis to monitor plants, conduct maintenance activities, and to learn about the ecology and history of the area. You can find out about projects that are being planned for this summer, including invasive plants removal, Purple Loosestrife nursery monitoring, bird box monitoring, and more. Call Kirsten Kindquist at 617-349 6489 or email klindquist@cambridgema.gov for more information.

• Read the Friends of Fresh Pond Reservation Annual "Year in Review (2013)"

• Grow Native Massachusetts is offering a series of free nature-related "Evenings with Experts" lectures at the Cambridge Public Library, 449 Broadway. Details are at www.grownativemass.org and grownativemass.org/programs/eveningswithexperts in particular. First Wednesdays of the Month, 7:00-8:30pm.

• Sign up for the City of Cambridge's informative "Recycling and Composting Newsletter" by e-mailing recycle@cambridgema.gov.
AMC Local Walks/Hikes - Come for a walk or hike with us.
Sat, Dec 20. Blue Hills, Ponkapoag Pond. Brisk paced 4-5 mi around Ponkapoag Pond, 9:30am-noon. Bring traction devices, if required. Meet at Ponkapoag Golf Course, Rt. 138, Canton, 0.7 mi. S of I-93/Rt. 128 Exit 2A. Rain cancels. No dogs; non-AMC members $1. [

This hike was rescheduled from Dec 6 due to threat of rain.

]
Thurs, Dec 25. Blue Hills Ponkapoag Pond, Canton. Moderate pace 4-mi. hike/snowshoe around pond, 10:00am-12:15pm. Bring snack & water. From Rte. 93/128 exit 2A, take Rte. 138 S 0.7 mi. to Ponkapoag Golf Course lot on L. If no snow, bring traction device for boots. L Beth Mosias.
Thurs, Dec 25. Foss Farms, Great Meadows National Wildlife Refuge and Greenough Land, Carlisle. Easy approx. 4-5 mi. wander through a good birding area with river and pond views, pine forest and red maple swamp. Snowshoe if sufficient snow cover. Meet 10am. Foss Farms parking lot, about 1/3 mi west of Concord River off Rte. 225. From Rte. 128 Exit 31B follow Rtes. 4/225 through Bedford, continuing on Rte. 225 toward Carlisle. Storm cancels. If weather uncertain contact Leader. L Mark Levine.
Sat, Dec 27. Middlesex Fells, Winchester. Fast-paced hilly 7-mi. hike/snowshoe mostly on Skyline Trail and/or Reservoir Trail (depending on conditions), 9:30am-1:30pm. Bring snack and sturdy footgear. From Route 93, take exit 33 in Medford, go west on South Border Road toward Winchester; two miles to paved Long Pond lot on the right. Rain cancels. L Marc Hurwitz.
Sat, Dec 27. Neponset River Greenway/Milton Hill. 5-mile walk along Neponset River to Hutchinson Field, 9:30am-12:15pm. Bring snack. Meet at Hallet Street entrance to Pope John Paul II Park. From Route 93N, take exit 11 (11B from Route 93S) to Granite Avenue, north over Neponset River, immediate right on Hilltop Street, right under bridge into parking lot. E-mail if severe weather. L Mike Tuohey.
Tues, Dec 30. Holiday Lights Walk, Boston. Leisurely 4-mi walk to view holiday lights in Back Bay, South End, Beacon Hill, 6:45pm-9:15pm. Bring snack. Meet along wall abutting Park Street at Park St. T Stop on Boston Common. Walk ends at Boylston Street by Boston Common. Storm cancels. L Marc Hurwitz.
It's a very short agenda this week. Here are a few items of interest with brief comments.
Manager's Agenda #6. Transmitting communication from Richard C. Rossi, City Manager, relative to a recommendation from the License Commission to approve the jitney application of Groupzoom, Inc., d/b/a Bridj for a six month pilot program.
Bridj has been described as a cross between a bus and a taxi service. It's a Cambridge-based company that ran into regulatory roadblocks several months ago when planning to launch its service in Cambridge. These are interesting times with the emergence of services like Uber and the widespread availability of applications for mobile communication devices that make services like Uber and Bridj possible. This recommendation from the Cambridge License Commission is for a six-month pilot program but it does seem like the future is upon us and we'll be seeing a lot more services like this in the future. There was a day when omnibuses and trains were all run outside of government control. Could we be going Back to the Future?
Applications & Petitions #2. A zoning petition has been received from Whitehead Institute, Nine Cambridge Center, to amend the Zoning Ordinance, Sections 14.32.1 and 14.32.2 to provide for an increment of 60,000 square feet of GFA to be allowed by special permit in a portion of the MXD District, in Section 14.70 by retitling "Special Provisions Applicable Within the Ames Street District" and by adding a new Section 14.72 "Special Provisions Applicable Outside the Ames Street District.
The proposal seems sound, but the fact that it does not propose to build housing (only contribute money toward that goal) might translate into some resistance. Not every site is appropriate for housing and this may be one such site. It also proposes to simply expand an existing structure. However, this petition should focus some attention on the bigger picture of adding housing in Kendall Square in locations such as the site of the Volpe Transportation Center down the street. I'm sure there will be some who will say that no changes should be approved until the "Master Plan" process is complete, but that really borders on the ridiculous in a district such as this.
Communications #1. A communication was received from Michael Brandon, 27 Seven Pines Avenue, regarding the Planning Board appointments.
Translation: Mr. Brandon is unhappy with the recent appointments to the Planning Board. His description of the appointments: "Despite the dedication, expertise, civic-mindedness, and good intentions of the board members, this same-as-it-ever-was, opaquely picked panel of powerless project tweakers is obviously designed and inherently destined to obey the administrative staff's instructions and support the rampant, unplanned, uncoordinated, uncontrolled overdevelopment of the city's neighborhoods and natural resources that continues to degrade the quality of residents' lives." I beg to differ. The current Planning Board members and the new appointees are all great people whose interests align well with the great majority of Cambridge residents.
Order #3. That the City Manager is requested to locate the additional funding needed to move forward with the archiving and preservation of all City Council records in the Vault Phase II project. Councillor Simmons
Cambridge is an historic city that should appropriately maintain all of its historic treasures - including the records of City Council proceedings. Whether or not this project can be completed in the current budget cycle, it does have to happen. The City has done a lot in this regard over the last decade or so, especially in conjunction with the opening of the new Main Library and its most excellent Cambridge Room.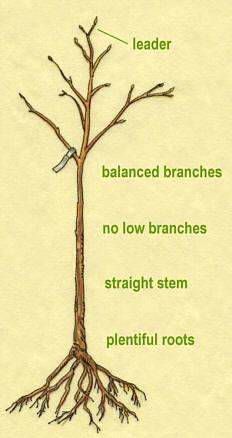 Committee Report #1. A communication was received from Paula Crane, Deputy City Clerk, transmitting a report from Vice Mayor Dennis A. Benzan, Co-Chair of the Economic Development and University Relations Committee and Councillor Nadeem A. Mazen, Chair of the Neighborhood and Long Term Planning, Public Facilities, Arts & Celebration Committee for a joint public meeting held on Oct 28, 2014 for the STEAM working group and its subcommittees to discuss how best to present their research to the greater Cambridge community and for working group members to collectively put forth sound recommendations around: STEAM workforce development, the alignment of all stakeholders, access for all to the innovation economy, and partnerships that will speed the journey.
I have been looking over the committee reports on this for a while now and it's hard for me to get a clear picture of what's going on other than some "brainstorming," creating some kind of web portal, and creating a new "coordinator" job. Maybe this will all turn out great, but so far it seems more like a lot of politically-oriented people riding on board the current national STEM bandwagon. One might think from these reports that education and excitement in Science, Technology, Engineering, and Mathematics has been thoroughly lacking in elementary and secondary schools in Cambridge. That's not the case. There is, however, a gap between the world of MIT, Harvard, and a host of science and technology-oriented companies in Cambridge and many young Cambridge residents who could benefit from jobs and other opportunities in these schools, labs, and companies. I worry that advocacy relating to the Foundry Building as well as much of this other STEM/STEAM discussion may lead to enhanced opportunities for young people who were already going to find good opportunities anyway. Only time will tell if those who might otherwise have been left out will somehow get excited about the opportunities around them and get a head start on developing the kind of skills that will be necessary to access these opportunities.
Frankly, this isn't something that should be bubbling up from a couple of City Council subcommittees. Efforts in this regard should really be growing out of a partnership between the Cambridge School Department, our great local universities, and some of the companies that have been locating in Cambridge during the last few decades. They have had some representation at these committee meetings, but it would be so much better if they were driving the initiative. Otherwise the whole initiative could just come and go with only an extra job left in its wake. The entire Cambridge School Department and all the other local schools have to be at the root of any lasting change.
I am old enough to remember President Kennedy's exhortations on the importance of science and mathematics education in the era of the space program. So many young people, including me, drew inspiration from what was happening during those years. I don't know what the modern-day equivalent inspiration might be, but that's really what is needed in order to get people jazzed about mathematics, science, and related fields. - Robert Winters
---
We're taking some time off from Cambridge InsideOut. We expect to be back on the air in January 2015.
Recent Broadcasts of Cambridge InsideOut [complete list of shows]
Aug 19 - Cambridge InsideOut Episodes 79 and 80 with Terry Smith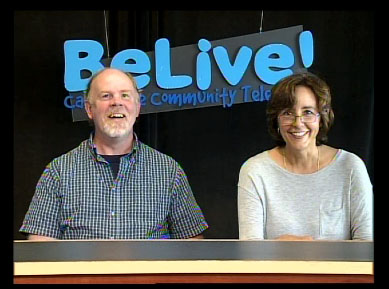 Aug 5 - Cambridge InsideOut Episodes 77 and 78 with Patty Nolan
July 29 - Cambridge InsideOut Episodes 75 and 76 with Brian Corr
July 22 - Cambridge InsideOut Episodes 73 and 74 with Marc McGovern
July 15 - Cambridge InsideOut Episodes 71 and 72: News and Events, July 2014
July 1 - Transportation Safety w/guest Rozann Kraus
June 24 - Cambridge InsideOut Episodes 67-68: More News Around Town
June 17 - Tales from the Democratic Convention and other news from around town
June 10 - Cambridge InsideOut Episodes 63 and 64 with Glenn Koocher
We had a great time doing these shows with the man who invented the original Cambridge InsideOut - Glenn Koocher.
June 3 - Cambridge InsideOut Episodes 61 and 62 – News and Commentary
Watch Cambridge InsideOut on CCTV every Tuesday at 5:30pm and 6:00pm. The co-hosts are Susana Segat and Robert Winters.
A new report is estimating that the greater Boston area will need another 435,000 new housing units by 2040 to lure new workers and accommodate an aging population. [Reports available here]
Note: When comparing the peak population of Cambridge back in the 1950s (over 120,000) to what it is today (perhaps 107,000) it's important to keep in mind that families were typically much larger then. It's also the case that what people find acceptable in terms of living space and amenities has changed dramatically over six decades. This translates into considerably more "units" of housing (and higher density) in Cambridge if the population should rise to levels close to what they were in days of yore.
---
K2C2 Final Reports Released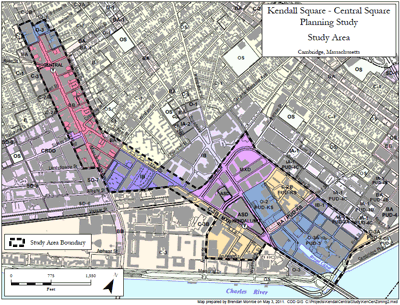 The final reports for Kendall Square and Central Square are now available for download. Zoning discussions based on the recommendations of the K2 and C2 Advisory Committees, which are encapsulated in these reports, will continue in 2014.
Community Development Department
Kendall Square Central Square Planning Study (K2C2)
Central Square Final Report 2013 Part 1, December 2013
Central Square Final Report 2013 Part 2, December 2013
Kendall Square Final Report 2013 Part 1, December 2013
Kendall Square Final Report 2013 Part 2, December 2013
This comprehensive planning effort guided by stakeholder advisory committees, City staff, and a team of multidisciplinary consultants led by Goody Clancy, developed a vision and master plan for Central Square, Kendall Square, and the area South of Main Street (including the Osborn Triangle) connecting the two squares. Both final reports are divided into two parts; in each case you will need to review both parts to read the entire report.
---
The Advent of PR in Cambridge
originally published in the Cambridge Civic Journal on Feb 12, 1998
---
April 2, 2013 - Well, that was fun. Thanks to everyone for being such a sport on April Fool's Day.
Central Square Advisory Committee 2011/2012 Recommendations (Nov 28, 2012)
The Neverending Study of Central Square
Aug 11, 2012 - While preparing to write a series of essays on Central Square, I put together the following list of Central Square studies culled from a variety of sources. I have originals for most of these. If you know of any others, please let me know. - Robert Winters
Feb 1980 - CDD report entitled "Central Square - Commercial Area Revitalization District
June 1980 - CDD booklet entitled "Facade Improvements" with focus on Central Square
Apr 1983 - "Central Square Report" produced by City Council's Central Square Subcommittee (study began in 1980 or 1981)
1987 - A report produced in 1987 about a Subcommittee that allegedly built on the 1983 report (may be same as Central Square Action Plan)
Nov 1987 - Central Square Action Plan
1989 - Draft Central Square Development Guidelines
May 1993 - Results of the "Mayor's Forum on Central Square"
Oct 1993 - Report by the Committee to Promote and Enhance Central Square Now!
Aug 1994 - A Study of the Visual Images and Signage of Central Square (CDD)
May 1995 - Central Square Improvements Project, Master Plan Report
May 1995 - An Urban Design Plan for Central Square (executive summary)
May 2001 - Summary Notes from "A Conversation about Central Square"
Feb 2000 - The Gibbs Report, Central Square Commercial Market Study
Oct 2004 - Central Square, Cambridge - Rising Fortunes at a Regional Crossroads (Rekha Murthy)
Dec 2004 - Reviving a Traditional City - Central Square, Cambridge, gets a facelift (Rekha Murthy)
June 2005 - Street Media: Ambient Messages in an Urban Space - a photographic analysis of Central Square, Cambridge, Massachusetts (Rekha Murthy)
2009 - CDD Central Square Customer Intercept Survey Report
2011 - Central Square Market Profile
2011 - Red Ribbon Commission Study Report
2012 - Goody/Clancy report and recommendations
2013 - K2C2 Final Reports
---
THE TASTY DINER of HARVARD SQUARE - A film by Federico Muchnik (33½ minutes)
FYI - Current Rules and Goals: Cambridge City Council & Cambridge School Committee
---
---
June 7, 2009 - Once upon a time there was a civic organization in Cambridge known as the Cambridge Civic Association (CCA). It was formed in 1945 out of several organizations that had been existed through the 1930s and that had lobbied the state legislature to create the Plan E Charter option (1938) which featured a city manager form of government and proportional representation elections for city council and school committee. These reforms were central to model charter reform movements active in the United States from the early 1900s. The central theme of the CCA in its early days was "good government" in the sense of being anti-patronage and for professionally managed local government. This changed with the introduction of rent control at the end of the 1960s after which the CCA shifted leftward and became permanently lashed to the mast of the rent control vessel. Though the CCA still exists on paper (I believe), it rapidly declined after the statewide abolition of rent control (late 1994) and essentially disappeared a decade later (early 2005).
I bring up the ghost of the CCA today only to point out that when it was created it had some very admirable goals. Here's the original Mission Statement of the CCA:
Purposes: This association is formed for the following purposes:
1. To promote businesslike, honest, and efficient conduct of local government, open to public scrutiny.
2. To induce residents to take an active interest in the affairs of the City of Cambridge.
3. To encourage and support the candidacy of men and women seeking election to public office and to support intelligent, wholesome leadership in public affairs.
4. To assure that the best qualified persons are appointed to positions in the City government after consideration of all qualified candidates.
5. To promote among the citizens of Cambridge equitable distribution and benefit of public services and equal opportunity for economic security, education, and social advancement.
These are pretty good founding principles for a civic organization and I'm tempted to say that some should be incorporated into the recently adopted City Council's Goals for FY2010 (adopted Feb 2, 2009). In fact, of the 22 current goals, the only one that comes close is: "An increased level of recruitment and opportunities for membership on boards and commissions." The current Council goals emphasize things like "fostering community" via block parties and such, though one has to wonder if the City should be promoting these activities or just getting out of the way so that people can foster community on their own. The goals also seem to put some emphasis on developing "successful nightlife campaigns" while mentioning nothing about promoting ordinary "daytime" economic activity that supports the everyday needs of residents.
One founding principle of the CCA that fell into disuse over the years is listed above as #3: To encourage and support the candidacy of men and women seeking election to public office and to support intelligent, wholesome leadership in public affairs. Indeed, I can personally testify to the fact that in its dying years the only reason the CCA made endorsements at all was because the CCA-endorsed incumbents wanted the benefit of having an advertised CCA slate of candidates that would help secure their reelection. There was precious little effort to recruit new candidates or to support them. Today, the benefits of incumbency are greater than ever. The cost of political campaigns have become absurdly high and most of the incumbents now have (City paid) staff who are inevitably political appointees who directly or indirectly assist in the reelection efforts of their bosses. The deck is increasingly stacked against challengers. Furthermore, the salary and benefits for elected councillors are now so sweet that it is unlikely that any of them would ever want to move on to another job.
With this background in mind, I would like to encourage all Cambridge residents to help level the playing field by finding out about this year's challengers for seats on the Cambridge City Council and the Cambridge School Committee. This is not meant as a dig against any particular incumbent as much as an appeal to support the challengers in what is a difficult and laudable effort. Please see the Cambridge Candidate Pages for the current list of expected candidates. Then use your own judgment - don't expect me or anyone else to do it for you.
Speaking of this year's municipal election, there are some activists who are now expending great effort to attack the City Manager and most of the current City Council. That is not nor has it ever been the intention of the Cambridge Civic Journal or its editor. Candidates are now being seduced by financial promises from one angry fellow with a Brattle Street address and a basketful of grudges. Former CCA Executive Board members from its darkest and most manipulative days are oozing up from the civic swamp trying to at last make good on their failed campaigns of the early 1990s to oust city manager Bob Healy.
It's entertaining to watch people who have primarily earned disrespect in their civic efforts try to capitalize on the recent Monteiro jury decision as a means of realizing their decades-old vendettas. Conveniently forgotten in their recent letters to Cambridge's "oldest weekly newspaper" are the many achievements of City Manager Bob Healy, the strong financial position of the City, and the recent 8-1 vote of confidence bestowed upon Mr. Healy in granting him a three year contract extension. Also missing in this testimony is the fact that virtually all affirmative action in the hiring of employees and department heads has taken place on Mr. Healy's watch. These letters also fail to divulge how long these writers have been carrying their jealousy and anger toward Mr. Healy for actually orchestrating progress in Cambridge while the best they could ever do is snipe from the sidelines. - Robert Winters
---
This Old Land of Cambridge - The true story of the geological history of Cambridge - by George Ehrenfried
Sadly, George passed away (Jan 5, 2010) at the age of 96. He led many a geology-themed hike with the AMC Local Walks/Hikes.
Pen Portraits of Prominent People - by Henry J. Mahoney Editor, Cambridge Sentinel - 1923
This book was published c. 1923 and features very witty one-page "pen portraits" (with photo) of prominent Cantabrigians of the day. I'll be adding names alphabetically as time permits. There are 182 portraits in the book.
It comes to mind that there may be some value in expanding these profiles to other prominent Cantabrigians who arrived on the scene after 1923, including prominent Cantabrigians of today. With this in mind, I extend the invitation to any and all who may wish to contribute their own "pen portraits" of Cambridge people. Contributions do not necessarily have to be in the style of Mr. Mahoney. Inclusion is, as always, subject to the erratic discretion of the editor.
Special thanks to Karen Welch for sending me the book. - RW
---
Cambridge School Volunteers is looking for people who can give one to two hours per week to help students in the Cambridge Public Schools, grades K through 12. No experience necessary. Call 617-349-6794 or e-mail csv@cpsd.us for more details.
Oliver Wendell Holmes – Morning Exercises of December 28, 1880
As recorded in the book 250th Anniversary of the Settlement of Cambridge (1881)
---


Robert Winters, Editor
Cambridge Civic Journal
(about me - updated!!)




The Cambridge Civic Journal is an independent newsletter of civic affairs in the City of Cambridge, Massachusetts. It is published as a public service by Central Square Publications. All items are written by Robert Winters unless otherwise noted. [Of course, I do sometimes forget.]

Thoughts for these times:
Men never do evil so completely and cheerfully as when they do it from religious conviction. -- Blaise Pascal

''This is our fucking city, and nobody is gonna dictate our freedom. Stay strong.'' -- David Ortiz
Subscribe to the Cambridge Civic Journal.
Specify in your message whether you wish to receive each new e-mail version or if you wish to be notified when the online versions are available at this web site. Under no circumstances will the subscription list be made available to any third party.
"The Number One thing I would emphasize is that journalists and bloggers would do well to see themselves as partners in the provision of information and that each can benefit greatly from the other. I've never seen this as a competition. It is especially true these days that local papers and young journalists are not very well-versed in the communities they serve. Much of the institutional memory has either died out or been bought out." -- Robert Winters, mathematician and creator of the Cambridge Civic Journal, an online publication about Cambridge, MA (rwinters.com)
Jorkin: "Come, come, Mr. Fezziwig, we're good friends besides good men of business. We're men of vision and progress. Why don't you sell out while the going's good? You'll never get a better offer. It's the age of the machine, and the factory, and the vested interests. We small traders are ancient history, Mr. Fezziwig."
Fezziwig: "It's not just for money alone that one spends a lifetime building up a business, Mr. Jorkin…. It's to preserve a way of life that one knew and loved. No, I can't see my way to selling out to the new vested interests, Mr. Jorkin. I'll have to be loyal to the old ways and die out with them if needs must."
Scrooge: "I think I know what Mr. Fezziwig means, sir."
Jorkin: "Oh, you hate progress and money, too, do you?"
Scrooge: "I don't hate them, sir, but perhaps the machines aren't such a good thing for mankind, after all."
Memorable scene in "A Christmas Carol"