Water not permitted at The Sinclair....
Oct 30 - I just went over to The Sinclair in Harvard Square (Church Street) because my lifelong friends, The Fleshtones, were playing there tonight. The troll guarding the door wouldn't let me enter because I had half a bottle of WATER in my hand. How do places get away with this? I just came from teaching a Harvard class - the end of a day with 4 1/2 hours of teaching. I was tired and thirsty and this douche bag wouldn't let me in because of 10 ounces of WATER. I'm done with The Sinclair. - RW
---
---
Today's Quiz Question: How many Cambridge voters have voted in every city-wide election since 1997 (including municipal elections, primaries, state elections, special (city-wide) elections, and federal elections)?
Don't forget to vote on Tuesday, November 4. Where do I vote?
Comments? Responses? Questions?
---
2014 State Election Candidates (Cambridge only)
Senator in Congress

EDWARD J. MARKEY, 7 Townsend St., Malden, DEMOCRATIC
BRIAN J. HERR, 31 Elizabeth Rd., Hopkinton, REPUBLICAN
Governor/Lieutenant Governor
BAKER and POLITO, REPUBLICAN
COAKLEY and KERRIGAN, DEMOCRATIC
FALCHUK and JENNINGS, UNITED INDEPENDENT PARTY
LIVELY and SAUNDERS, INDEPENDENT
McCORMICK and POST, INDEPENDENT
Attorney General
MAURA HEALEY, 40 Winthrop St., Boston, DEMOCRATIC
JOHN B. MILLER, 40 Westland Ave., Winchester, REPUBLICAN
Secretary of State
WILLIAM FRANCIS GALVIN, 46 Lake St., Boston, DEMOCRATIC
DAVID D'ARCANGELO, 183 Bainbridge St., Malden, REPUBLICAN
DANIEL L. FACTOR, 11 Davis Rd., Acton, GREEN-RAINBOW
Treasurer
DEBORAH B. GOLDBERG, 37 Hyslop Rd., Brookline, DEMOCRATIC
MICHAEL JAMES HEFFERNAN, 244 Grove St., Wellesley, REPUBLICAN
IAN T. JACKSON, 232 Highland Ave., Arlington, GREEN-RAINBOW
Auditor
SUZANNE M. BUMP, 409 North Plain Rd., Great Barrington, DEMOCRATIC
PATRICIA S. SAINT AUBIN, 6 Shady Way, Norfolk, REPUBLICAN
MK MERELICE, 22 White Pl., Brookline, GREEN-RAINBOW
Representative in Congress
FIFTH DISTRICT
KATHERINE M. CLARK, 64 Prospect St., Melrose, DEMOCRATIC
SEVENTH DISTRICT
MICHAEL E. CAPUANO, 172 Central St., Somerville, DEMOCRATIC
Councillor
SIXTH DISTRICT
TERRENCE W. KENNEDY, 3 Stafford Rd., Lynnfield, DEMOCRATIC
VINCENT LAWRENCE DIXON, 60 Lake St., Winchester, REPUBLICAN
Senator in General Court
SECOND MIDDLESEX DISTRICT
PATRICIA D. JEHLEN, 67 Dane St., Somerville, DEMOCRATIC
ROBERT L. CAPPUCCI, JR., 71 Evans St., Medford, REPUBLICAN
MIDDLESEX & SUFFOLK DISTRICT
SAL N. DiDOMENICO, 125 Clarence St., Everett, DEMOCRATIC
FIRST SUFFOLK & MIDDLESEX DISTRICT
ANTHONY W. PETRUCCELLI, 101 Gladstone St., Boston, DEMOCRATIC
Representative in General Court
TWENTY-FOURTH MIDDLESEX DISTRICT
DAVID M. ROGERS, 18 Richard Ave., Cambridge, DEMOCRATIC
TWENTY-FIFTH MIDDLESEX DISTRICT
MARJORIE C. DECKER, 61 Walden St., Cambridge, DEMOCRATIC
TWENTY-SIXTH MIDDLESEX DISTRICT
TIMOTHY J. TOOMEY, JR., 88 6th St., Cambridge, DEMOCRATIC
THOMAS MICHAEL VASCONCELOS, 63 Oak St., Somerville, INDEPENDENT
TWENTY-NINTH MIDDLESEX DISTRICT
JONATHAN HECHT, 159 Russell Ave., Watertown, DEMOCRATIC
EIGHTH SUFFOLK DISTRICT
JAY D. LIVINGSTONE, 19 Revere St., Boston, DEMOCRATIC
District Attorney
NORTHERN DISTRICT
MARIAN T. RYAN, 8 Bradford Rd., Belmont, DEMOCRATIC
Register of Probate
MIDDLESEX COUNTY
TARA E. DeCRISTOFARO, 36 Terrace Rd., Medford, DEMOCRATIC
JOHN W. LAMBERT, SR., 5 Beverly Rd., Natick, REPUBLICAN
Ballot questions
Question 1: Eliminating Gas Tax Indexing
Question 2: Expanding the Beverage Container Deposit Law
Question 3: Expanding Prohibitions on Gaming
Question 4: Earned Sick Time for Employees
Question 5 (Twenty-Fourth Middlesex District Only): Shall the state representative from this district be instructed to vote in favor of legislation that would allow the state to regulate and tax marijuana in the same manner as alcohol?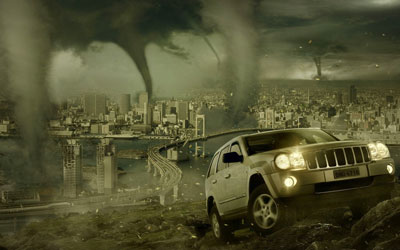 Here's a grab bag of interesting items.
Manager's Agenda #2. Transmitting communication from Richard C. Rossi, City Manager, relative to Awaiting Report Item Number 14-82, regarding a report on the feasibility of preparing a climate change checklist and evacuation plan for residents.
Everyone can appreciate the need to know how to "get out of Dodge" in the event of a serious emergency, but it's interesting how the motivation has shifted over the years from "nuclear attack" to "climate change". It's worth noting that the motivating City Council order was specifically about climate change but the Manager's response wisely refers to general emergency preparedness "utilizing an all-hazards approach."
Manager's Agenda #4. Transmitting communication from Richard C. Rossi, City Manager, relative to Awaiting Report Item Number 14-48, regarding the appointment of the Central Square Action Team strategies that will help Central Square capitalize on and enhance its designation as a Cultural District.
This is a good move for Central Square and its current "Cultural District" designation. Overdependence on one or two people from the Central Square Business Association was not sustainable. Now there will be a lot more stakeholders who can steer things in good directions and exercise greater creativity.
Manager's Agenda #5. Transmitting communication from Richard C. Rossi, City Manager, relative to an update on Participatory Budgeting in Cambridge.
I am interested in this experiment but I'm also very skeptical. Putting cash ($500,000 to start) on the table when there are potentially competing interest groups can be risky business. Years have passed and people are still debating what should go into the Foundry building that was given to the City. I can easily imagine a scenario where one interest group packs a few meetings demanding that their pet project be funded. It's also very problematic that few, if any, of the "neighborhood organizations" in Cambridge are especially representative of their respective neighborhoods. The devil will be in the details. The City will hold an information session on Tues, Oct 28 from 6:00-7:30pm at the Citywide Senior Center for community members who are interested in serving on the Steering Committee (SC) or learning how to otherwise get involved with PB in Cambridge. I hope that more than just the usual suspects attend this meeting.
Manager's Agenda #6. Transmitting communication from Richard C. Rossi, City Manager, relative to Awaiting Report Item Number 14-45, regarding the Plastic Bag Reduction Ordinance.
This communication gives revised language for a "Checkout Bag Ordinance." The key requirement would be that "Retail Establishments which provide Recyclable Paper Bags or Compostable Plastic Bags shall charge for each such bag provided not less than an amount established by Regulations promulgated by the (Public Works) Commissioner. This Checkout Bag charge shall be retained by the Retail Establishment." Note that the fee would be for any checkout bag that is not deemed "reusable" including paper bags. There are some provisions for short-term exemptions. The penalty would be "not more than $300 for each violation and each day a violation occurs shall constitute a separate offense."
Manager's Agenda #8. Transmitting communication from Richard C. Rossi, City Manager, relative to Awaiting Report Item Number 14-84, regarding the Planning Board process.
There are a number of sensible improvements that can and should be made, but why on Earth must everything in Cambridge be turned into a process that takes anywhere from a half year to several years to complete? Does this really produce a better product in most cases?
Communication #3. A communication was received from Patrick W. Barrett III, 41A Pleasant Street, regarding the policy order on Lots #5 and #6 of Oct 20, 2014.
The main point I take from this letter is that a long planning process for Central Square took place a couple of years ago that led to numerous specific recommendations. Our new "activist" City Council has done nothing with that report other than to cherry-pick particular ideas that match the personal politics of specific councillors. In terms of the bigger picture, the City Council has shown great expertise in sitting on its hands.
Communication #4. A communication was received from Peter Valentine transmitting information on sitting.
See above remark.
Order #1. That the City Manager is requested to work with the appropriate City departments to commission a study of Cambridge Youth Centers with a focus on use rates and underutilized space. Councillor Mazen
Though I gladly welcome some correction on this, my observation over the years has been that some of the City's youth centers have been created as much for political reasons as for practical need. We all hope that these centers are well utilized, but past reports have shown this to not always be the case. Now that people are talking about STEM, STEAM, the Foundry Building, pre-K and various other possible initiatives, it's definitely time to honestly assess what already exists and to see how everything can be made to work effectively for everyone. This is a good Order.
Order #2. The City Manager is requested to work with the Community Development Department, the Arts Council, and the Department of Public Works to determine the feasibility of creating and maintaining one or more street piano(s) in one or more parks and/or plazas in Cambridge. Councillor Mazen
It was fun having the piano in Lafayette Square a few years ago and we could use more public pianos, miniature golf, and other good stuff. Often the best initiatives are the simplest ones.
Order #4. That the City Manager is requested to confer with the Police Department, the Fire Department, and other appropriate City departments to review the negative impacts, if any, of street-narrowing initiatives. Vice Mayor Benzan, Councillor Kelley and Councillor McGovern
This Order strikes at the heart of the zealotry exhibited by some City staff who are on a mission to make the landscape as hostile as possible toward motor vehicle operators. Calming traffic is a good thing, but when all flexibility in the roadway is eliminated all it can take is one vehicle to break down or a minor fender-bender and traffic can be brought to a standstill. The "road diet" advocates are, in my humble opinion, ignorant of the realities of actual road usage, especially in winter conditions.
Order #16. That the City Manager is requested to instruct the appropriate City departments to install a raised intersection and traffic-calming measures in front of Cadbury Commons on Sherman Street. Councillor Cheung
Order #17. That the City Manager is requested to investigate the status of the Masse Hardware Company sites located at 243 Walden Street and 253 Walden Street and, if available, consider acquiring one or both sites for mixed-income affordable housing of a suitable scale and report back to the Council regarding findings. Vice Mayor Benzan and Councillor McGovern
These two Orders appear to directly respond to the housing development proposed for the Masse properties on two corners of the intersection of Walden and Sherman Streets. It is also worth noting that Orders such as #17 nowadays make reference to "middle-income affordable housing" rather than just "affordable housing." This seems to acknowledge the political reality that those who object to proposed housing developments may not be too keen about replacing those proposed high-priced condos with a low-income housing.
Committee Reports #1. A communication was received from Donna P. Lopez, City Clerk transmitting a report from Councillor Timothy J. Toomey, Chair of the Government Operations, Rules and Claims Committee for a public hearing held on Oct 8, 2014 to review the City Council's most recent goals and to make recommendations for the FY16 Goals; said goals to include a goal relating to City-wide planning.
I could say much about this meeting that was supposed to be about all of the City Council's major goals. One city councillor used this meeting to repeatedly press for the single, overly specific goal of hiring a "STEAM coordinator." That seemed to entirely miss the point of the meeting. One of the more positive goals expressed was for the re-invigoration of philanthropy as a means of funding various initiatives. With some of the big companies locating especially in Kendall Square, that goal could potentially be very consequential. - Robert Winters

Cambridge Repair Café a Success!
Somerville Tool Library & DIY Resources
Pumpkins, Leaves & Free Compost Til 10/30
Opt Out of Phone Books
Crazy for Compost: 37 Million Pounds Collected
Cambridge Repair Café a Success!
The first Cambridge Repair Café held 9/27 was a great success! The Cambridge Community Center was an amazing host letting us take over the gym and spread out for repairs of electrical appliances, textiles, bicycles, furniture, toys, jewelry and more! 80+ people came to learn how things work and to how to fix broken items. About 70% of the items brought were repaired with help from our 20 knowledgeable fixit volunteers including toasters, fans, blenders, pants, shirts, reusable shopping bags, necklaces, TVs, sunglasses, ceramics, speakers, printers, radios, record players, leaf shredder, piano bench, irons, dehumidifier, lamps, cameras, coffee machines, air conditioners, knives, and shoes. Check out photos from the event on our Facebook page or the Cambridge Chronicle.
Somerville Tool Library & DIY Resources
Join the Somerville Tool Library, opening this fall!  It will be housed in Parts and Crafts at 577 Somerville Ave. Membership is open to all area residents. Check their wishlist for tool donations they are seeking. Get a free one year memberships in exchange for a substantial donation. For a $50 yearly fee, members can borrow tools from the library for free according to our user agreement.  For more info, email somervilletoollibrary@gmail.com or subscribe to the mailing list.
Did you know that the Cambridge Public Library has a huge Do-It-Yourself collection?  From carpentry to plumbing and electrical to automotive, the CPL has the resources you need to make your next project a success. Our talented librarians can help you find the materials to achieve your home improvement goals and it's 100% free. If we don't have it in our collection, we can get it from one of the 43 cities in our network. So remember, visit the Library to get DIY information you need!
Pumpkins, Leaves & Free Compost Til 10/30
After Halloween, pumpkins are accepted with yard waste for curbside collection (remove candles). But, consider cooking your sugar pumpkins! Chop it and roast in the oven or steam/puree it to use in delicious roasted breads, soups, cookies, pies and more.
Save fall leaves to cover up or bury food scraps in your backyard compost bin, and remember to keep right ratio: 3 parts "browns" to 1 part "greens". Remember that separate yard waste collection (leaves, grass and small twigs & branches), ends the week of Dec 8-13 and begins again April 1st. For yard waste stickers, order them online, call DPW, or stop by the office.
Cambridge residents can get free compost in small quantities at the Recycling Center during open hours: Tues/Thurs 4pm-7:30pm and Sat 9am–4pm. Bring your own containers and get some while it's available this year, through October 30. Thanks to Rocky Hill Farm for giving back our food scraps as rich beautiful soil!
Opt Out of Phone Books
Yellowbook will be delivering their phone books to Cambridge residents in December.  If you don't want one delivered to your house, visit www.yellowpagesoptout.com. You also can opt out of unwanted mail from retailers, credit card companies, or cable/phone companies from over 4000 companies with Catalog Choice and help reduce waste. For example, you can stop getting weekly circulars from Global Direct, they will honor opt-out requests, so add them to "your choices". Just register for FREE at CatalogChoice.Org to create an account to start cleaning out your mailbox. Join thousands of Cambridge residents who have signed up and opted out of well over 25,000 different unwanted mailings!
Crazy for Compost: 37 Million Pounds Collected
Cambridge Recycling is proud to announce that over 37 million pounds of food scraps have been diverted from disposal and sent for composting. Together we're making a big impact: a whopping 36,000,000 pounds from Cambridge businesses; 732,000 pounds at our four food scrap drop-off sites since 2008; 321,000 pounds at the Cambridge Public Schools since 2009; and 91,000 pounds in the curbside compost pilot program in North Cambridge since April 2014. To celebrate these achievements, two City staff Ms. Randi Mail and Meryl Brott both received a 2014 Food Heroes Honorable Mention from Mayor Maher. Visit the Cambridge Recycling table at the Food Heroes Awards Ceremony 10/23 from 5pm-7pm at City Hall, 795 Mass Ave, 2nd Floor, where we'll share tips to reduce food waste and eligible North Cambridge households can sign up to participate for the second half of the pilot. National Food Day, October 24th is a nationwide celebration of healthy, sustainably produced foods and a campaign for better food policies.
---
Take the 50% recycling pledge today at www.cambridgema.gov/recycle and get a free sticker!
Recycle More. Trash Less.
Here are a few items on this week's Agenda that seem interesting and worthy of comment.
Manager's Agenda #11. Transmitting communication from Richard C. Rossi, City Manager, relative to Awaiting Report Item Number 14-36, regarding a report on the feasibility of offering residents an online option to complete the City's annual census.
This is a welcome option that will hopefully streamline the census and save on postage. Ideally, the City could avoid mailing out the form to those residents who have already completed it online.
Applications & Petitions #3. A petition was received from Alvin Helfeld, et al., 417 Concord Avenue, requesting the Fern Street remodeling plan be reevaluated so that parking is allowed on the left side of the street.
Order #3. That the City Manager is requested to consult with City project and traffic planners to see if a compromise can be reached which will allow parking on one side of Fern Street while accomplishing City efforts to improve bicycle and pedestrian safety. Mayor Maher and Councillor McGovern

In addition to complaints about the loss of parking in the planned design for Fern St., City officials also plan to force bicycles off the street and onto the sidewalk. This is apparently a nondebatable issue. It's one thing to safely accommodate children by allowing sufficient space on sidewalks away from business zones, but narrowing road lanes to force other cyclists off the road is both wrong-headed and hostile. At least in this case there appears to be about 15 ft. of road width that might safely accommodate both a motor vehicle and a bicycle sharing the lane. Otherwise a cyclist has no choice but to be forced onto the sidewalk. We would all like to see an interesting and artistic plan for this street, but the current plan still needs work.

Order #1. That the City Manager is requested to confer with the Assistant City Manager of Finance to discuss the feasibility of introducing a Home Rule Petition requesting an increase to the residential exemption. Councillor Toomey
Somerville has already done this. The standard used to be that the City Council could exempt up to 20% of the assessed value of an owner-occupied home from the local property tax. In 2003 the state legislature amended this to permit up to a 30% exemption, and the City of Cambridge has chosen to do this since then. Since the tax levy is independent of this, the net effect (for owner-occupied homes) is to shift the tax burden onto higher-valued homes. In FY15, the break-even assessed value in Cambridge is approximately $1,282,800. Somerville's home rule petition was approved and increased the allowable exemption to 35%. It seems certain that a similar petition from Cambridge would also be approved if the City Council chose to pursue this option.
Order #5. That the City Manager is requested to confer with the Assistant City Manager of Community Development and the City Solicitor with the intent of producing language for an affordable housing overlay district to be considered by the City Council. Councillor Toomey, Councillor McGovern, Councillor Cheung and Vice Mayor Benzan
Order #20. The City Manager is requested to determine the feasibility of collaborating with partners like the Cambridge Redevelopment Authority (CRA), and/or companies in the private and public sector to achieve the desired development objectives in a manner most cost-effective to the City and that ensures the City will retain a high degree of control over the ultimate outcome of the City-owned Lots 5 and 6. Vice Mayor Benzan, Councillor McGovern and Councillor Carlone
Order #5 doesn't specify whether this "affordable housing overlay district" would be in one or more specific areas or if it would be city-wide (in which case it would be silly to call it an overlay district since it would a city-wide change to the Zoning Ordinance). Coupled with Order #20, one gets the impression that the intention here may be to simply designate some parts of the city as areas where only families whose combined income is below a certain threshold are welcome. This is the antithesis of the more thoughtful inclusionary zoning that creates an incentive for more economically integrated "affordable" housing units, especially in new higher density housing proximate to transit. The required percentage of inclusionary units can and should be debated and possibly increased, but inclusion beats the alternative of economic segregation. It should also be emphasized that Central Square and environs, in particular, should not be the sole location for such a proposed overlay district.
Order #8. That the City Manager is requested to report back on possible next steps to advance the creation of the Grand Junction Multi Use Path on City and CRA-controlled property identified as Phase 1 in the Grand Junction Feasibility Study. Councillor Toomey
The timing of this Order follows the recent release of MIT's study on its share of this corridor.
Order #11. That the City Manager is requested to take all steps to ensure that the owner of the property on the Belmont-owned portion of the Silver Maple Forest is informed of the opposition to the use of Cambridge land is used for this project. Councillor McGovern, Councillor Carlone and Councillor Mazen
Yeah, I'm sure the property owner is completely oblivious to the nearly decade-long series of challenges to the proposed project and the fact that building on the Cambridge portion of this parcel is unwelcome. Did the sponsors of this Order read the following statement from the City Manager in his report last month?: "The project is located within the Little River watershed, which is 8.16 square miles and the larger Mystic River watershed, which is 76 square miles. The project area represents approximately 0.3% of the total Little River watershed and 0.03% of the Mystic River watershed. The project will provide a conservation easement on a total of 7.95 acres, including all of the 2.6 acres in Cambridge."
Order #13. That the City Manager is requested to work with the Affordable Housing Trust to investigate the status of the Tokyo restaurant site on Fresh Pond Parkway and if available, consider acquiring this site and report back to the Council regarding findings. Councillor McGovern, Councillor Simmons, Vice Mayor Benzan and Mayor Maher
When I read Orders like this one, I am reminded of the efforts over 20 years ago by some city councillors to create a "Land Bank" consisting of every undeveloped City-owned parcel, no matter how small, that might possibly be available for "affordable housing" development. The plan was hatched with absolutely no regard to the sentiments of existing residents. In fact, included in that plan was the possibility of repurposing a building and part of the playground in Corporal Burns Park on Banks St. as affordable housing. Thankfully that plan went down in flames. Building new housing in the Greater Boston area, including "affordable housing," is essential, but we should also be wary of efforts to identify every single available parcel for this single purpose. Large housing developments are perfect for the including of affordable housing units and a good case can be made for increasing the required percentage of inclusionary housing units in those projects. The Tokyo restaurant site may or may not be a good site for the Affordable Housing Trust to acquire (though it's likely unavailable), but all such proposals have to be considered in the context of their surroundings. It would not be wise to create an atmosphere where residents see the City as an invasion force. In the long term that would likely be counterproductive.
Order #14. That the following amendment to the Zoning Ordinance be referred to the Planning Board and Ordinance Committee for hearing and report: That the areas bounded by Garden, Walden and Sherman Streets and the park currently zoned Business A be rezoned to Residence C-1 to be consistent with the surrounding area. Councillor Cheung
This is interesting in that the site where Masse's Hardware and its warehouse existed for many years remains zoned in recognition of its previous commercial use even though the abutting neighborhood, including the site of Paddy's Lunch across the street, is zoned as Residence C-1. This proposed amendment would uniformize the zoning. The result would be that fewer housing units could be built there by removing the anomalous zoning that now exists which allows for higher densities. This is not a site that's close to transit, so the case for "smart growth" and higher density housing really is not applicable here. That said, it's unfortunate that zoning proposals are so often reactive than proactive.
Order #16. That the City Manager is requested to confer with the appropriate City departments to determine the feasibility of hosting a Cambridge Challenge Competition for Transportation that offers a prize to the resident or group of residents that come up with the best viable solution to solve our greatest traffic issues. Vice Mayor Benzan, Councillor Carlone, Councillor McGovern and Councillor Mazen
This could be an interesting exercise. I especially like seeing some of the "out of the box" thinking that can result from these kinds of exercises. Don't be too shocked if some of the proposals include monorails, personal flying machines, or quantum tunnelling. This is Cambridge, after all. Among the entries, I'm sure, will be some creative and viable concepts. Hopefully not all of them will be shot down by residents fearful of change. My own fear is that City insiders will use the exercise to justify forcing more cyclists off the roads and onto the sidewalks.
Order #17. That the City Manager is requested to work with the Community Development Department, the Arts Council, the Department of Public Works to determine the feasibility of creating an adult playground in Cambridge. Councillor Mazen and Councillor Carlone
I though Cambridge was an adult playground. (It is for me.)
Order #18. That the City Manager is requested to confer with the Personnel Director and City Solicitor to determine if a point system similar to the system that awards preferences to Cambridge residents for Affordable Housing units can be used in the hiring process thereby providing a local preference for Cambridge residents when applying for positions within the City of Cambridge. Councillor Toomey
The potential flaw in proposals like this is that it presumes that anyone wishing to work for the City of Cambridge can afford to live in the City of Cambridge. Thankfully there's no residency requirement being proposed. We all would like to see more Cambridge residents getting Cambridge jobs, but if every city and town chose to make this too rigid a rule this would create more problems than solutions. A little incentive may good, but not too much.
Committee Report #1. A communication was received from Paula Crane, Deputy City Clerk, transmitting a report from Councillor E. Denise Simmons, Chair of the Housing Committee for a public hearing held on Sept 30, 2014 with the Community Development Department to provide updates on inclusionary zoning, linkage, the Nexus Study, the three expiring use buildings (Briston Arms, the Close Building and Fresh Pond Apartments) that the City is working to preserve and preferences for affordable housing waitlists.
As many wise people have pointed out, it's far more cost effective to preserve existing affordable housing than it is to build new affordable housing. The Affordable Housing Trust and the Community Development Department have made the preservation of these expiring-use buildings a high priority. The Nexus Study and possible revisions to the linkage fees from new commercial development are long overdue. The Inclusionary Zoning Ordinance may also need revision, but everyone needs to understand that requiring additional inclusionary units also likely means permitting additional density. That's most likely a good trade-off. One idea that I hope is explored is the idea of a stepped increase in the percentage of inclusionary units required for larger housing developments. - Robert Winters
---
---
---
---
---
---
---
Alewife development gets the OK; Developer and city still at odds over parking
Oct 7 - The Cambridge Planning Board approved unanimously a series of special permits to convert the parking lot at 88 Cambridgepark Drive in North Cambridge into a large mixed-use complex. [Cambridge Chronicle story by Sara Feijo]
---
Sept 30 - The Cambridge Planning Board tonight voted unanimously to grant the Special Permits for the Sullivan Courthouse redevelopment. [Cambridge Chronicle story by Sara Feijo]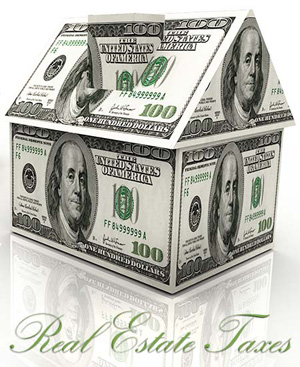 Short agenda this week. Quite likely the most discussed items will be the Orders from last week that were delayed via Charter Right. There's also the formality of tax classification that will be the subject of a 6:30pm hearing.
Manager's Agenda #4. Transmitting communication from Richard C. Rossi, City Manager, relative to the votes necessary to seek approval from the Massachusetts Department of Revenue of the tax rate for FY2015. [Manager's letter]
The essentials:
The FY15 property tax levy of $341,445,455 reflects a $12,900,510 or 3.93% increase from FY14. The increase in the levy of 3.93% is also well below the five-year average annual increase of 4.92%.
The FY15 adopted operating budget increased by 2.91%.
The FY15 residential tax rate will be $7.82 per thousand dollars of value, which is a decrease of $0.56, or –6.68% from FY14.
The commercial tax rate will be $19.29, which is a decrease of $1.15, or –5.63% from FY14.
This recommendation includes the use of $14.65 million in reserve accounts to lower the property tax levy: $2.0 million from overlay surplus and $12.65 million in Free Cash. The certified Free Cash amount of $160.5 million is the highest amount in the City's history and represents an $18.3 million increase over last year.
Approximately 72% of residential taxpayers will see a reduction, no increase or an increase of less than $100 in their FY15 tax bill. In addition, another 13% of residential taxpayers will see an increase between $100 and $250. Therefore, a total of 85% of the residential taxpayers will see no increase or an increase of less than $250.
As a result of market activity in calendar year 2013, which is the basis of the FY15 property assessment, total residential property values increased by 11.53%. Total commercial property values also increased by 11.15%.
For FY15, the total assessed value of taxable property in the City equals $30,143,180,521, a 10.98% increase over FY14 values.
For FY15, the City was able to increase its levy limit by approximately $29.4 million, to $475.4 million. Approximately $18.2 million of this increase was due to new construction.
Charter Right #1. That as we undertake the Cambridge Conversations and the Master Planning Process, the City Manager is requested to direct the Community Development Department to study emerging business types in Cambridge and how they are affected by the use regulations in the Zoning Ordinance, and to recommend changes to the Zoning Ordinance that will help classify such businesses in a clear, rational way that supports the long-term interests of the community and instruct the Community Development Department to evaluate appropriate ways to facilitate home-based businesses above and beyond what is currently allowed. [Charter Right exercised by Councillor McGovern on Order Number Five of Sept 22, 2014.]
Charter Right #2. That the City Manager is requested to direct the Community Development Department and the Planning Board to begin testing strategies to enhance such engagement at the earliest opportunity by methods such as requiring developers to hold a public meeting in the neighborhood and provide a report along with the permit application describing public input and changes to the project as a result of such input and to suggest changes to the Planning Board rules, which could be adopted by the Planning Board and/or Zoning Ordinance, which could be enacted by the City Council to codify successful community engagement strategies. [Charter Right exercised by Councillor McGovern on Order Number Six of Sept 22, 2014.]
Both of these Orders from last week are helpful. There's nothing especially complex about these proposals. As in the case of a current zoning petition that would make expiration dates for zoning petitions consistent with state law, the most useful proposals are usually pretty obvious and the only question is why it takes so long for city councillors to propose them. Much of this is just good housekeeping.
Charter Right #3. That the City Manager be and hereby is requested to consult with the appropriate City departments to determine the feasibility of installing "no smoking marijuana" signs in city playgrounds and that signs further provide that persons found to be doing so could be fined in accordance to Massachusetts General Laws: CHAPTER 94C, Section 32L. [Charter Right exercised by Councillor McGovern on Order Number Fourteen of Sept 22, 2014.]
Please see comments from last week. If there is one new ordinance I'd love to see in Cambridge, it would be an ordinance mandating the reduction of visual clutter from regulatory signs. You can barely walk twenty feet along many Cambridge streets without encountering another such sign. Enough! - Robert Winters
---
---
October-November Programs at Fresh Pond Reservation

These events are FREE and open to the public. Children are welcome in the company of an adult.

A Remembrance of Chip Norton, Watershed Manager for the Cambridge Water Department:
http://www.friendsoffreshpond.org/calendar2014/photopages2014cal/jan14/p01-13-14chipnorton.htm
Kids' Walks
Dates: Fridays from Sept 12 through Nov 21
Time: 10-11:30am
Kids' Walks run Fridays, 10-11:30am from September 12-November 21 for young kids and their parents/caretakers. Join CWD staff and volunteers for casual explorations and play in our urban wild! We meet at Maher Park (650 Concord Ave) through October 3. From Oct. 10-Nov. 21., we meet at the Ranger Station (far side of the Water Dept building, 250 Fresh Pond Pkwy). Heavy rain or thunder cancels. Contact: Kirsten at (617) 349-6489, klindquist@cambridgema.gov. PLEASE REGISTER.

Wake-Up and Weed!
Dates: Every Thursday (except Thanksgiving)
Time: 10am to 12noon
Place: Volunteer trailer in the lower parking lot in front of the Water Dept.
Join our weed-warrior crew! We are Fresh Pond citizens dedicated to keeping invasive plants at bay for the benefit of wildlife, water and humans alike. No experience or long-term commitment necessary! All tools are provided; sturdy shoes, pants, long-sleeves and a water bottle are strongly recommended. Contact Kirsten at 617-349-6489 / klindquist@cambridgema.gov. No registration necessary.

Purple Loosestrife Fall Data Collection
Date: Nov 1
Time: 10am-Noon
Place: Meet at Maher Park (650 Concord Ave)
Help Reservation staff monitor biologically-controlled invasive purple loosestrife at Little Fresh Pond! This is a day of science-in-action, so come prepared to collect data in the field. Pants, long sleeves and a water bottle are strongly recommended. No experience necessary! Open to ages 8 and up; children must be accompanied by an adult assistant. Please REGISTER so that equipment can be coordinated.
Knowing Trees by their Buds
Date: Nov 2
Time: 1:00-3:00pm
Place: Maynard Ecology Center (Bsmt of Neville Place, 650 Concord Ave.)
Did you know that you can identify a tree in winter by looking at its buds? Careful examination will reveal that the buds of each species are unique. Ranger Jean Rogers will show you how and will lead this walk from the Maynard Ecology Center to the nearby Lusitania Wet Meadow. For more information contact Ranger Jean at jrogers@cambridgema.gov or call 508-562-7605. Please register for this program by Oct 26 so we can be sure to have enough materials available. Please park at the Tobin School, 197 Vassal Lane if you do not have a resident parking sticker.
Tours of the Walter J. Sullivan Water Treatment Facility
Dates: Nov 3
Time: 6:00 to 7:30pm
Location: Walter J. Sullivan Water Purification Facility 250 Fresh Pond Pkwy
The Cambridge Water Department is offering tours of the City's beautiful Walter J. Sullivan Water Purification Facility. The program will include a virtual tour of the Cambridge water supply system, explaining the process by which water that falls as rain in the suburbs 10 miles west of Cambridge is transported to Fresh Pond and made into pure drinking water for our city. Come, and bring your questions. For more information and parking directions, contact Kirsten at (617) 349-6489 / klindquist@cambridgema.gov

Volunteer Adventure
Date: Nov 10
Time: 1-3:30pm
Place: Huron Ave. Gate House (opposite Park Ave)
Take a day off from the gym and join volunteers from MIT in refurbishing hillside paths with wood chips on Huron Ave. Hand tools, gloves, drinking water, instruction and the good company of our Water Department staff will be provided. People of all abilities are welcome. Stay as little or long as you like. Contact Ranger Jean at jrogers@cambridgema.gov or 508 562-7605 for more information. Bring a water bottle and be sure to wear shoes that completely cover your feet.

1st Annual Fresh Pond Great Gobble Give-Back
Date: Nov 22
Time: 1-3:30pm
Place: Meet at Ranger Station
Do you drink Cambridge tap? Do you run, walk, bike, yoga or play at Fresh Pond? Show thanks for the clean drinking water and beautiful recreational space Fresh Pond provides – lend a hand! Volunteer activities will include trail maintenance and invasive species removal to protect important habitat and prevent soil erosion. Sturdy, close-toed shoes required; long pants, long sleeves and a water bottle are recommended. All tools are provided, and no experience is necessary! Appropriate for ages 10 and up. IF you are volunteering as a group, please register with Kirsten at (617) 349-6489 / fpr@cambridgema.gov, thank you.

Would you like to join Friends of Fresh Pond Reservation? Membership in Friends of Fresh Pond Reservation costs only $10 per year ($5 for seniors and students, $15 for families). To join, fill out a membership form available in the Ranger Station information racks, e-mail friendsoffreshpond@yahoo.com, call 617-349-6489, or visit our website at www.friendsoffreshpond.org to download a form.

Keep up to date on events at the Pond. Visit the Friends group website at http://friendsoffreshpond.org to learn more about Friends group activities and the reservation and its inhabitants. Upcoming Programs

• The Fresh Pond Reservation Stewardship Program
Fresh Pond Reservation users are getting involved! The Cambridge Water Department's Fresh Pond Reservation Stewardship Program brings people together on a regular basis to monitor plants, conduct maintenance activities, and to learn about the ecology and history of the area. You can find out about projects that are being planned for this summer, including invasive plants removal, Purple Loosestrife nursery monitoring, bird box monitoring, and more. Call Kirsten Kindquist at 617-349 6489 or email klindquist@cambridgema.gov for more information.

• Read the Friends of Fresh Pond Reservation Annual "Year in Review (2013)"

• Grow Native Massachusetts is offering a series of free nature-related "Evenings with Experts" lectures at the Cambridge Public Library, 449 Broadway. Details are at www.grownativemass.org and grownativemass.org/programs/eveningswithexperts in particular. First Wednesdays of the Month, 7:00-8:30pm.

• Sign up for the City of Cambridge's informative "Recycling and Composting Newsletter" by e-mailing recycle@cambridgema.gov.
AMC Local Walks/Hikes - Come for a walk or hike with us.
Sat, Nov 1. Boston's Developing Waterfront. Moderately fast-paced walk. Explore Ft. Point Channel, Marine Industrial Park, Seaport District, Rowe's Wharf, Rose Kennedy Greenway. 10:00am-2:00pm. Meet at South Station (Red Line T) indoors at exit to Dewey Square. Bring lunch, water. Heavy rain cancels. New members welcome. L Sharon Marshall.
Sat, Nov 1. Grassy Pond Conservation Land, Acton, MA. Slow-paced nature walk through woods and fields focusing on plant ID and fun natural history. 9:30am-12:30pm. Rte. 2 to Exit 42 (Rte. 27/Main St., Acton) Follow Rte. 27 north for about 1 mile through Acton Center and turn left on Nagog Hill Rd. Travel Nagog Hill Rd. for about 1.1 miles. Parking on left just past the small meadow. No registration. Parking limited, arrive early. Heavy rain cancels. Boot Boutwell is a freelance itinerant naturalist who teaches and leads nature walks for Mass Audubon, The New England Wild Flower Society, The Winchester Public Schools, and The Friends of the Middlesex Fells as well as the AMC. L Boot Boutwell.
Sun, Nov 2. Blue Hills Hike, Milton. Hike 7 miles on a variety of trails in the Blue Hills Reservation, some steep, including the Skyline Trail with views, 10 am-3 pm. Meet at Houghton's Pond parking lot. From I-93/Route 128 Exit 3, go north to the stop sign at Hillside Street and turn right. Go 0.2 miles to the lot on the right. Joint with Friends of the Blue Hills. L Steve Olanoff.
Sat, Nov 8. Castle Island, South Boston. Fast-paced seven-mile scenic walk along ocean to Castle Island, 10:00am-1:30pm. Bring lunch and water. Meet inside JFK/UMass Red Line T station, upper level gates (no nearby parking). Storm cancels. L Beth Mosias.
Sat, Nov 8. Cutler Park Reservation, Needham. Meet at 9:30am. This will be a 2 to 2½ hour walk in Cutler Park, located in Dedham and Needham. Bring water and snacks. Wear hiking/sturdy walking shoes. Trails are mostly dirt, with some boardwalks, flat, with some gentle hills. Moderate pace. Heavy rain cancels. Contact a leader if uncertain. After the walk, optional lunch out at a nearby restaurant for all those interested. Driving from Route 95: Take Exit 19A off Route 95. At the first set of lights, make a right onto Second Ave. At the end of Second Ave., make a right onto Fourth Ave. At the end of Fourth Ave., make a right onto Kendrick St. Look for the reservation sign on the left side of the street, before the PTC office building. Park in the lot with the sign. By Public Transportation: Take the Needham Heights Commuter Rail form South Station. Leave the train at the Needham Heights station. Cross Highland Ave and travel down West St. Cross Hunnewell and Webster Streets. West St. becomes High St. Continue on High St. and it will become Greendale Ave. Follow Greendale Ave. to the blinking yellow light. Take the left fork onto Kendrick St. and follow over the highway. Cutler Park will be on the right, after the PTC office building. Total distance from the Needham Heights station is about 1¼ mile. Contact us if you have any questions. L Lisa Fleischman, CL Mary Wisbach. Website: http://www.mass.gov/eea/agencies/dcr/massparks/region-south/cutler-park-reservation.html
Sat, Nov 15. West Quincy Quarries & Granite Railway. 5.5-mi.walk to Granite Railway & quarries, some rock scrambling and steep sections, 10:30am-2:30pm. Bring lunch/water/hiking shoes. Meet at Shea Ice Rink, 651 Willard St., Quincy. From SE Expressway Exit 8 in Quincy, go south 0.6 miles on Willard St. Or from I-93/Route 128 Exit 6 in Braintree, go north 0.7 miles. Or for public transit take Bus 238 from Quincy Center T station. Email if severe weather. L Mike Tuohey.
Sat, Nov 15. Middlesex Fells, Stoneham. Easy 2 hr. walk in Middlesex Fells. Meet at 2pm at Greenwood Park (across from Stone Zoo). Take Rte. 93 to exit 34. Go N on Rte. 28 to South St., right to park. Bring sturdy shoes, water and snack. L Betsy Goeke.
Sun, Nov 16. Hale Reservation, Powisett Farm, Westwood. Easy walk, mostly woods, across a dam & thru a meadow, 1-3pm. From Rte. 95/128 exit 16B, take Rte. 109 W 1.2 mi., R on Dover Rd. 0.3 mi., R on Carby St. 0.6 mi. to Cat Rock pkg. lot. Rain cancels. Wear traction device on boots if conditions warrant. L Jean Veigas.
Sun, Nov 16. Blue Hills Hike, Milton. Hike 7 miles in the Houghton section of the Blue Hills Reservation on a variety of trails with several views and lunch on Buck Hill, 10 am-3 pm. Meet at Houghton's Pond parking lot. From I-93/Route 128 Exit 3, go north to the stop sign at Hillside Street and turn right. Go 0.2 miles to the lot on the right. Joint with Friends of the Blue Hills. L Steve Olanoff.
---
We're taking a few weeks off from Cambridge InsideOut. We're down a co-host and considering our options.
Recent Broadcasts of Cambridge InsideOut [complete list of shows]
Aug 19 - Cambridge InsideOut Episodes 79 and 80 with Terry Smith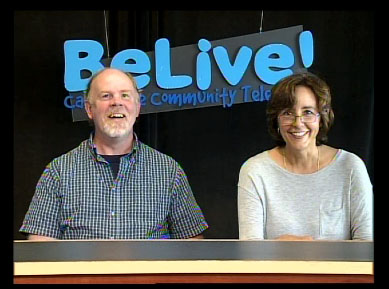 Aug 5 - Cambridge InsideOut Episodes 77 and 78 with Patty Nolan
July 29 - Cambridge InsideOut Episodes 75 and 76 with Brian Corr
July 22 - Cambridge InsideOut Episodes 73 and 74 with Marc McGovern
July 15 - Cambridge InsideOut Episodes 71 and 72: News and Events, July 2014
July 1 - Transportation Safety w/guest Rozann Kraus
June 24 - Cambridge InsideOut Episodes 67-68: More News Around Town
June 17 - Tales from the Democratic Convention and other news from around town
June 10 - Cambridge InsideOut Episodes 63 and 64 with Glenn Koocher
We had a great time doing these shows with the man who invented the original Cambridge InsideOut - Glenn Koocher.
June 3 - Cambridge InsideOut Episodes 61 and 62 – News and Commentary
Watch Cambridge InsideOut on CCTV every Tuesday at 5:30pm and 6:00pm. The co-hosts are Susana Segat and Robert Winters.
---
Three Secret Gardens in Cambridge, Massachusetts
---
Cambridge Selected to Compete for $5 Million Dollar Energy Efficiency Prize
Aug 12 - The City Cambridge was one of 52 communities across the country selected to advance to the quarterfinalist round of the Georgetown University Energy Prize (GUEP), a $5 million incentive competition to reduce America's energy consumption.
Cambridge has assembled a municipal team, outlined a plan and secured signed commitments of collaboration from NSTAR, MIT and HEET (Home Energy Efficiency Team).
"Getting to the Quarterfinals is just the beginning, now the Cambridge community needs to generate real energy savings by upping everyone's commitment to energy efficiency and solar," said City Manager Richard C. Rossi.
Cambridge is motivated to succeed because it currently pays some of the highest energy prices in the country, so the next challenge is to motivate renters, landlords and homeowners to tackle energy efficiency and solar installations.  Significant energy efficiency strides are necessary for the Cambridge community to achieve net-zero for all energy use in buildings.
In total, over the two years of the GUEP competition, Cambridge and other participants have the potential to save more than $1 billion in total energy costs and cut millions of tons of CO2 emissions.
"The communities GUEP selected are leaders in energy efficiency who will develop innovative approaches that will inspire and enable others to follow in their footsteps," said Dr. Francis Slakey, Founder and Executive Director of the Georgetown University Energy Prize.
"Over the next few months, we will fine tune our energy efficiency plans and look for input and participation from the community through our school children, educational institutions, landlords, tenants and homeowners," said Brian Murphy, Assistant City Manager for Community Development.  "We welcome hearing from individuals who want to volunteer their time and energy to making Cambridge the home of energy innovation."
To learn more about the Georgetown University Energy Prize and to track the competition's progress, visit www.guep.org, or follow the Prize on Twitter (@GUEnergyPrize).
About Georgetown University Energy Prize
The Georgetown University Energy Prize aims to rethink America's energy use by harnessing the ingenuity and community spirit of towns and cities all across America. Over the course of a two-year period, the Prize will challenge small- to medium-size towns, cities and counties to rethink their energy use, and implement creative strategies to increase efficiency. To compete for the Prize, local governments, residents, utilities and others will need to work together to demonstrate success in sustainably reducing energy consumption. For more information, visit www.guep.org.
Magazine Beach Park is located on the Charles River at the foot of Magazine St., Cambridge, MA.
Plenty for all...this summer & fall
Sat & Sun, Oct 18-19
Head of Charles Regatta
8am-5pm | Fabulous vantage point for viewing and cheering world-class rowers in this iconic race.
Bring a picnic. FREE.
November
Cambridge Arts Exhibit
Magazine Beach Exhibit | Views of a Changing Public Resource. Cambridge Arts - Gallery 344, 344 Broadway. FREE.
For news & event updates: www.magazinebeach.org -- In case of rain, check event updates on our website.
A new report is estimating that the greater Boston area will need another 435,000 new housing units by 2040 to lure new workers and accommodate an aging population. [Reports available here]
Note: When comparing the peak population of Cambridge back in the 1950s (over 120,000) to what it is today (perhaps 107,000) it's important to keep in mind that families were typically much larger then. It's also the case that what people find acceptable in terms of living space and amenities has changed dramatically over six decades. This translates into considerably more "units" of housing (and higher density) in Cambridge if the population should rise to levels close to what they were in days of yore.
---
K2C2 Final Reports Released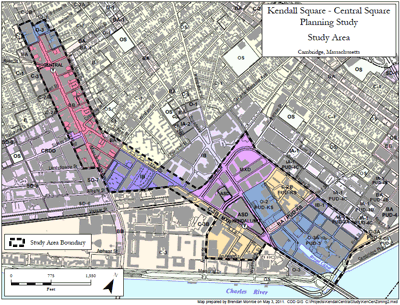 The final reports for Kendall Square and Central Square are now available for download. Zoning discussions based on the recommendations of the K2 and C2 Advisory Committees, which are encapsulated in these reports, will continue in 2014.
Community Development Department
Kendall Square Central Square Planning Study (K2C2)
Central Square Final Report 2013 Part 1, December 2013
Central Square Final Report 2013 Part 2, December 2013
Kendall Square Final Report 2013 Part 1, December 2013
Kendall Square Final Report 2013 Part 2, December 2013
This comprehensive planning effort guided by stakeholder advisory committees, City staff, and a team of multidisciplinary consultants led by Goody Clancy, developed a vision and master plan for Central Square, Kendall Square, and the area South of Main Street (including the Osborn Triangle) connecting the two squares. Both final reports are divided into two parts; in each case you will need to review both parts to read the entire report.
---
The Advent of PR in Cambridge
originally published in the Cambridge Civic Journal on Feb 12, 1998
---
April 2, 2013 - Well, that was fun. Thanks to everyone for being such a sport on April Fool's Day.
Central Square Advisory Committee 2011/2012 Recommendations (Nov 28, 2012)
The Neverending Study of Central Square
Aug 11, 2012 - While preparing to write a series of essays on Central Square, I put together the following list of Central Square studies culled from a variety of sources. I have originals for most of these. If you know of any others, please let me know. - Robert Winters
Feb 1980 - CDD report entitled "Central Square - Commercial Area Revitalization District
June 1980 - CDD booklet entitled "Facade Improvements" with focus on Central Square
Apr 1983 - "Central Square Report" produced by City Council's Central Square Subcommittee (study began in 1980 or 1981)
1987 - A report produced in 1987 about a Subcommittee that allegedly built on the 1983 report (may be same as Central Square Action Plan)
Nov 1987 - Central Square Action Plan
1989 - Draft Central Square Development Guidelines
May 1993 - Results of the "Mayor's Forum on Central Square"
Oct 1993 - Report by the Committee to Promote and Enhance Central Square Now!
Aug 1994 - A Study of the Visual Images and Signage of Central Square (CDD)
May 1995 - Central Square Improvements Project, Master Plan Report
May 1995 - An Urban Design Plan for Central Square (executive summary)
May 2001 - Summary Notes from "A Conversation about Central Square"
Feb 2000 - The Gibbs Report, Central Square Commercial Market Study
Oct 2004 - Central Square, Cambridge - Rising Fortunes at a Regional Crossroads (Rekha Murthy)
Dec 2004 - Reviving a Traditional City - Central Square, Cambridge, gets a facelift (Rekha Murthy)
June 2005 - Street Media: Ambient Messages in an Urban Space - a photographic analysis of Central Square, Cambridge, Massachusetts (Rekha Murthy)
2009 - CDD Central Square Customer Intercept Survey Report
2011 - Central Square Market Profile
2011 - Red Ribbon Commission Study Report
2012 - Goody/Clancy report and recommendations
2013 - K2C2 Final Reports
---
THE TASTY DINER of HARVARD SQUARE - A film by Federico Muchnik (33½ minutes)
FYI - Current Rules and Goals: Cambridge City Council & Cambridge School Committee
---
---
June 7, 2009 - Once upon a time there was a civic organization in Cambridge known as the Cambridge Civic Association (CCA). It was formed in 1945 out of several organizations that had been existed through the 1930s and that had lobbied the state legislature to create the Plan E Charter option (1938) which featured a city manager form of government and proportional representation elections for city council and school committee. These reforms were central to model charter reform movements active in the United States from the early 1900s. The central theme of the CCA in its early days was "good government" in the sense of being anti-patronage and for professionally managed local government. This changed with the introduction of rent control at the end of the 1960s after which the CCA shifted leftward and became permanently lashed to the mast of the rent control vessel. Though the CCA still exists on paper (I believe), it rapidly declined after the statewide abolition of rent control (late 1994) and essentially disappeared a decade later (early 2005).
I bring up the ghost of the CCA today only to point out that when it was created it had some very admirable goals. Here's the original Mission Statement of the CCA:
Purposes: This association is formed for the following purposes:
1. To promote businesslike, honest, and efficient conduct of local government, open to public scrutiny.
2. To induce residents to take an active interest in the affairs of the City of Cambridge.
3. To encourage and support the candidacy of men and women seeking election to public office and to support intelligent, wholesome leadership in public affairs.
4. To assure that the best qualified persons are appointed to positions in the City government after consideration of all qualified candidates.
5. To promote among the citizens of Cambridge equitable distribution and benefit of public services and equal opportunity for economic security, education, and social advancement.
These are pretty good founding principles for a civic organization and I'm tempted to say that some should be incorporated into the recently adopted City Council's Goals for FY2010 (adopted Feb 2, 2009). In fact, of the 22 current goals, the only one that comes close is: "An increased level of recruitment and opportunities for membership on boards and commissions." The current Council goals emphasize things like "fostering community" via block parties and such, though one has to wonder if the City should be promoting these activities or just getting out of the way so that people can foster community on their own. The goals also seem to put some emphasis on developing "successful nightlife campaigns" while mentioning nothing about promoting ordinary "daytime" economic activity that supports the everyday needs of residents.
One founding principle of the CCA that fell into disuse over the years is listed above as #3: To encourage and support the candidacy of men and women seeking election to public office and to support intelligent, wholesome leadership in public affairs. Indeed, I can personally testify to the fact that in its dying years the only reason the CCA made endorsements at all was because the CCA-endorsed incumbents wanted the benefit of having an advertised CCA slate of candidates that would help secure their reelection. There was precious little effort to recruit new candidates or to support them. Today, the benefits of incumbency are greater than ever. The cost of political campaigns have become absurdly high and most of the incumbents now have (City paid) staff who are inevitably political appointees who directly or indirectly assist in the reelection efforts of their bosses. The deck is increasingly stacked against challengers. Furthermore, the salary and benefits for elected councillors are now so sweet that it is unlikely that any of them would ever want to move on to another job.
With this background in mind, I would like to encourage all Cambridge residents to help level the playing field by finding out about this year's challengers for seats on the Cambridge City Council and the Cambridge School Committee. This is not meant as a dig against any particular incumbent as much as an appeal to support the challengers in what is a difficult and laudable effort. Please see the Cambridge Candidate Pages for the current list of expected candidates. Then use your own judgment - don't expect me or anyone else to do it for you.
Speaking of this year's municipal election, there are some activists who are now expending great effort to attack the City Manager and most of the current City Council. That is not nor has it ever been the intention of the Cambridge Civic Journal or its editor. Candidates are now being seduced by financial promises from one angry fellow with a Brattle Street address and a basketful of grudges. Former CCA Executive Board members from its darkest and most manipulative days are oozing up from the civic swamp trying to at last make good on their failed campaigns of the early 1990s to oust city manager Bob Healy.
It's entertaining to watch people who have primarily earned disrespect in their civic efforts try to capitalize on the recent Monteiro jury decision as a means of realizing their decades-old vendettas. Conveniently forgotten in their recent letters to Cambridge's "oldest weekly newspaper" are the many achievements of City Manager Bob Healy, the strong financial position of the City, and the recent 8-1 vote of confidence bestowed upon Mr. Healy in granting him a three year contract extension. Also missing in this testimony is the fact that virtually all affirmative action in the hiring of employees and department heads has taken place on Mr. Healy's watch. These letters also fail to divulge how long these writers have been carrying their jealousy and anger toward Mr. Healy for actually orchestrating progress in Cambridge while the best they could ever do is snipe from the sidelines. - Robert Winters
---
This Old Land of Cambridge - The true story of the geological history of Cambridge - by George Ehrenfried
Sadly, George passed away (Jan 5, 2010) at the age of 96. He led many a geology-themed hike with the AMC Local Walks/Hikes.
Pen Portraits of Prominent People - by Henry J. Mahoney Editor, Cambridge Sentinel - 1923
This book was published c. 1923 and features very witty one-page "pen portraits" (with photo) of prominent Cantabrigians of the day. I'll be adding names alphabetically as time permits. There are 182 portraits in the book.
It comes to mind that there may be some value in expanding these profiles to other prominent Cantabrigians who arrived on the scene after 1923, including prominent Cantabrigians of today. With this in mind, I extend the invitation to any and all who may wish to contribute their own "pen portraits" of Cambridge people. Contributions do not necessarily have to be in the style of Mr. Mahoney. Inclusion is, as always, subject to the erratic discretion of the editor.
Special thanks to Karen Welch for sending me the book. - RW
---
Cambridge School Volunteers is looking for people who can give one to two hours per week to help students in the Cambridge Public Schools, grades K through 12. No experience necessary. Call 617-349-6794 or e-mail csv@cpsd.us for more details.
Oliver Wendell Holmes – Morning Exercises of December 28, 1880
As recorded in the book 250th Anniversary of the Settlement of Cambridge (1881)
---


Robert Winters, Editor
Cambridge Civic Journal
(about me - updated!!)




The Cambridge Civic Journal is an independent newsletter of civic affairs in the City of Cambridge, Massachusetts. It is published as a public service by Central Square Publications. All items are written by Robert Winters unless otherwise noted. [Of course, I do sometimes forget.]

Thoughts for these times:
Men never do evil so completely and cheerfully as when they do it from religious conviction. -- Blaise Pascal

''This is our fucking city, and nobody is gonna dictate our freedom. Stay strong.'' -- David Ortiz
Subscribe to the Cambridge Civic Journal.
Specify in your message whether you wish to receive each new e-mail version or if you wish to be notified when the online versions are available at this web site. Under no circumstances will the subscription list be made available to any third party.
"The Number One thing I would emphasize is that journalists and bloggers would do well to see themselves as partners in the provision of information and that each can benefit greatly from the other. I've never seen this as a competition. It is especially true these days that local papers and young journalists are not very well-versed in the communities they serve. Much of the institutional memory has either died out or been bought out." -- Robert Winters, mathematician and creator of the Cambridge Civic Journal, an online publication about Cambridge, MA (rwinters.com)
Jorkin: "Come, come, Mr. Fezziwig, we're good friends besides good men of business. We're men of vision and progress. Why don't you sell out while the going's good? You'll never get a better offer. It's the age of the machine, and the factory, and the vested interests. We small traders are ancient history, Mr. Fezziwig."
Fezziwig: "It's not just for money alone that one spends a lifetime building up a business, Mr. Jorkin…. It's to preserve a way of life that one knew and loved. No, I can't see my way to selling out to the new vested interests, Mr. Jorkin. I'll have to be loyal to the old ways and die out with them if needs must."
Scrooge: "I think I know what Mr. Fezziwig means, sir."
Jorkin: "Oh, you hate progress and money, too, do you?"
Scrooge: "I don't hate them, sir, but perhaps the machines aren't such a good thing for mankind, after all."
Memorable scene in "A Christmas Carol"