Nominations Sought for City Manager Search Process Preliminary Screening Committee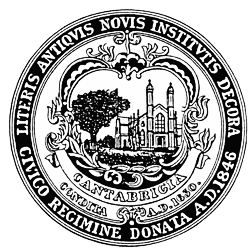 July 21, 2016 – In anticipation of the expected great interest in the City Manager position, City officials are assembling a 19-member Preliminary Screening Committee, facilitated by its consultant, GovHR USA, to screen résumés and conduct preliminary interviews with the highest-qualified candidates. The Preliminary Screening Committee will determine the finalists to be presented to the City Council for their consideration.
The Preliminary Screening Committee will be composed of:
(4) City Council members;
(3) Resident representatives* (who have demonstrated advocacy in support of community needs);
(2) Business related representatives (with demonstrated partnership experience, ideally from a large and a small business);
(1) Representative from Cambridge School Committee or a senior School Department administrative representative;
(1) Public Safety representative (Police/Fire departments);
(1) Person with demonstrated knowledge of municipal finance;
(1) Health and Human Services/Public Health representative;
(1) Representative with knowledge of City Planning and Development (experience in urban design and transportation issues preferred);
(1) Higher education/institutional partner;
(1) Public art and/or recreational representative;
(1) Affordable housing advocate;
(1) Non-profit community representative;
(1) Representative who advocates for the quality of our community's civic and social well-being;
* Please note: The total number of resident members will be significantly higher as many of the designated category representatives will be Cambridge residents.
Criteria for Preliminary Screening Committee Membership:
Committee members will be selected by their ability to represent one or more of the identified constituency groups. All applications will be reviewed and the goal is to select a broadly representative and diverse group of committed participants. Experience with executive recruitment is highly desirable. Availability is a key criteria. Participants must commit to each of the following three (3) predetermined days. Day one will be Thursday, Aug. 25 for participant training. The group will convene again for two consecutive days on Wednesday, Sept. 7 and Thursday, Sept. 8 to conduct candidate interviews. Meals will be provided. The Cambridge location for the training and interviews has yet to be determined. This phase of the City Manager hiring process is strictly confidential, and as a result, all Preliminary Screening Committee participants will be required to sign a confidentiality agreement.
How to become a member of the Preliminary Screening Committee:
To be considered for the Preliminary Screening Committee, applicants can either self-nominate or be nominated. Online applications are due by 5pm on Friday, August 12, 2016. The online application can be found on the City Manager Search webpage, www.cambridgema.gov/citymanagersearch.
Paper applications are available upon request from the Personnel Department, Cambridge City Hall, Room 309, 795 Massachusetts Ave., Cambridge MA 02139, or by calling 617-349-4332. Completed paper applications must be submitted to the attention of Sheila Keady Rawson, Personnel Director, by 12pm on Friday, August 12, 2016.
If you would like to recommend a participant for consideration or have questions, please email managersearch2016@cambridgema.gov or call Sheila Keady Rawson at 617-349-4332.
The City of Cambridge appreciates your interest and extends its gratitude for your support of this search process. Community involvement and participation is critical to selecting the right and best new City Manager for our great city!
---
July 20, 2016 – Just in case you were wondering, Alfred P. Baldasaro, the Trump Veterans advisor who called for the execution of Hillary Clinton, is originally from Cambridge. His father worked for many years at the Cambridge Department of Public Works. He is the grandson of former Cambridge Mayor Alfred Vellucci. - RW
---
On Cambridge InsideOut this week (July 19 at 5:30pm and 6:00pm on CCTV) we'll be showing a pair of programs recorded in 1996 on the topic of rent control for the original Cambridge InsideOut. The guests are former City Councillor Bob Moncrieff and Denise Jillson who was affiliated with the Massachusetts Homeowners Coalition in 1994 when they were successful in their referendum campaign for Question 9 that effectively ended rent control statewide in Massachusetts. The panelists are Glenn Koocher, Saundra Graham, Tom Rafferty, and Marty Foster.

Episode 157 - Cambridge InsideOut (July 19, 2016, 5:30pm)
Part 1 of this 1996 program

Episode 158 - Cambridge InsideOut (July 19, 2016, 6:00pm)
Part 2 of this 1996 program
"Dear City Manager…" – a Video Letter to the Next Cambridge City Manager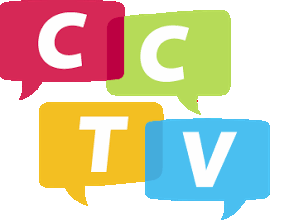 What would you like to say to the next City Manager? What do you want him or her to know about you, your neighborhood, organization, or business? Be part of the Video Letter to the Next City Manager, a project of Cambridge Community Television.
The CCTV recording studio at 438 Massachusetts Avenue will be open on Wednesday, July 20 from 2-6pm for you to record a minute or two of your thoughts. Please let us know you are coming and we will schedule you for a slot: info@cctvcambridge.org or 617-661-6900.
Can't make it on the 20th? Let us know and we will schedule another time.
Be a part of the future of Cambridge!
---
Cambridge Water Board Member Sought
Application Deadline Extended to August 19, 2016
City Manager Richard C. Rossi is seeking a Cambridge resident to fill a vacancy on the Cambridge Water Board.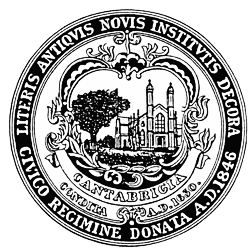 The Cambridge Water Board is a five-member board appointed by the City Manager that acts in an advisory role to the Managing Director of the Cambridge Water Department. Members typically assist in developing, modifying and approving policy related to Water-Department owned land and land use.
The board generally meets on the second Tuesday of the month, from 5-6:30pm, at the Walter J. Sullivan Water Purification Facility, 250 Fresh Pond Parkway, Cambridge.
Interested persons should send a letter and/or resume via e-mail, mail or fax by Friday, August 19, 2016 to:
Richard C. Rossi, City Manager
City of Cambridge
795 Massachusetts Avenue
Cambridge, MA 02139
Fax: 617-349-4307
E-mail: citymanager@cambridgema.gov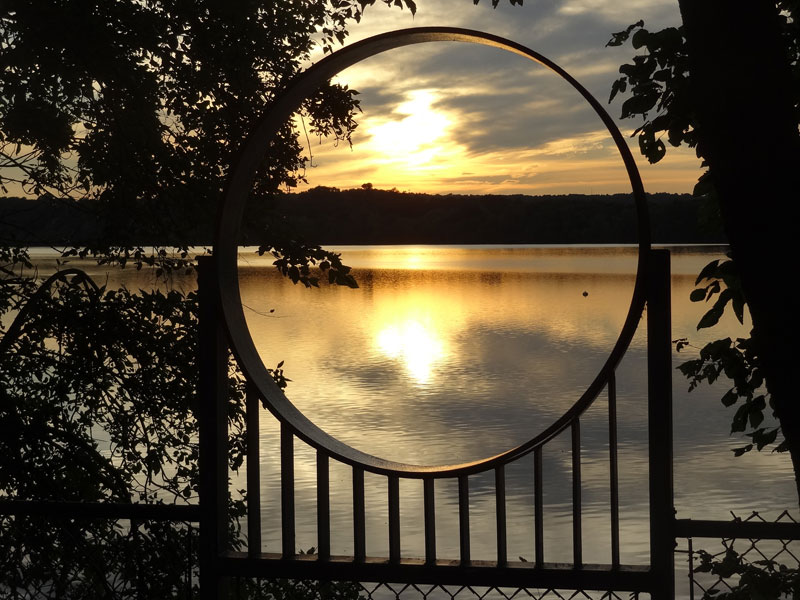 ---
Cambridge Commission for Persons with Disabilities Vacancies
Application Deadline Extended to July 22, 2016
Cambridge City Manager Richard C. Rossi is seeking persons interested in serving on the Cambridge Commission for Persons with Disabilities (CCPD) advisory board. Made up of 11 Members who serve three-year terms in a volunteer capacity, the CCPD board meets on the second Thursday of every month at 5:30pm.
CCPD seeks to build a membership that reflects the cultural and racial diversity of the City, is cross-disability in nature and representative of the different geographical areas of the community. Members must be current residents of Cambridge.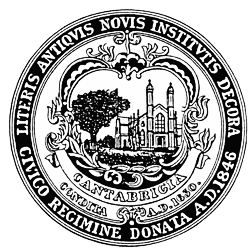 CCPD works dynamically to maximize access to all aspects of Cambridge community life for individuals with disabilities, and strives to raise awareness of disability matters, to eliminate discrimination, and to promote equal opportunity for people with all types of disabilities – physical, mental and sensory. CCPD members are expected to work with other members and CCPD staff to fulfill the goals and objectives of the CCPD Ordinance (CMC Chapter 2.96). CCPD members are expected to attend monthly meetings, participate in subcommittees, and work on various short and/or long-term projects, as needed.
For more information, contact Kate Thurman, Cambridge Commission for Persons with Disabilities at ccpd@cambridgema.gov or 617-349-4692 (voice) or 617-492-0235 (TTY). Interested persons should submit a letter by Friday, July 22, 2016 describing their relevant experience and the kinds of disability-related issues or projects that interest them (along with a résumé if possible) to:
Richard C. Rossi, City Manager
City of Cambridge
795 Massachusetts Avenue
Cambridge, MA 02139
Fax: 617-349-4307
E-mail: citymanager@cambridgema.gov
---
Open House at Hooper-Lee-Nichols
The Cambridge Historical Society Is Throwing Open Its Doors To Visitors With a New Monthly Event
Catch a rare glimpse into Cambridge's past! The historic Hooper-Lee-Nichols House at 159 Brattle Street, West Cambridge, will be open to the public on Sunday, July 31, from 12-1pm for a brief guided tour by archivist Irina Sandler and an opportunity to explore how the house has been affected by centuries past. Built in 1685, and the second-oldest house in Cambridge, Hooper-Lee-Nichols is a trip back in time that includes:
The original 17th-century fireplace
A Revolutionary War-era Stamp Act stamp
A full room beautifully renovated by Joseph Everett Chandler, a Colonial Revival expert
Lush gardens featured in the annual Cambridge Secret Garden tour
Full rooms of mid-19th-century scenic Parisian wallpaper
In keeping with the mission of the Society, the cost of the event is minimal: $5 for members and $10 for all non-members. Visitors are invited to RSVP either by email (info@cambridgehistory.org) or phone: 617-547-4252. Future dates for the Open House are: August 28th and September 25th.
About the Cambridge Historical Society: The Cambridge Historical Society's offices are in the Hooper-Lee-Nichols House, a history center, where the Society works to bring history into the open and make a place for the community's rich past. In addition to events such as #Instameets and a monthly History Cafe, the Cambridge Historical Society is welcoming visitors into its home to celebrate this year's theme of what makes Cambridge "home".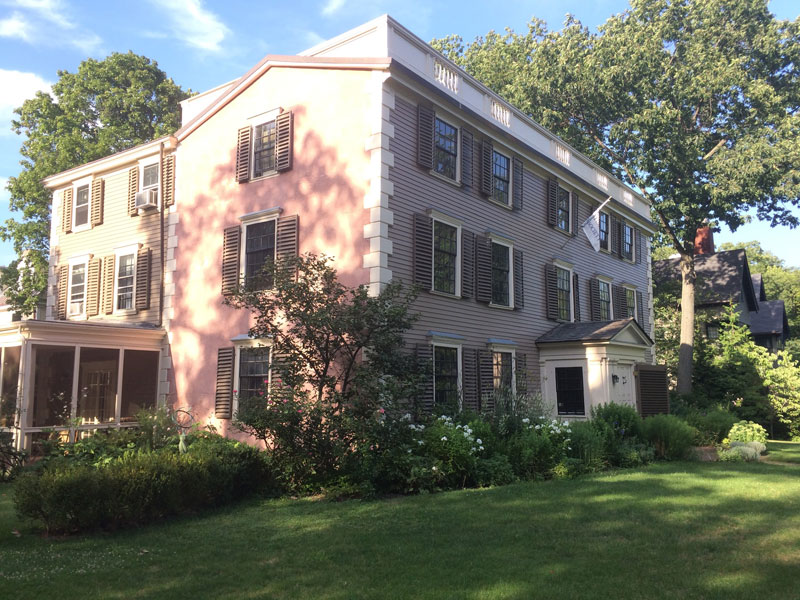 Hooper-Lee-Nichols House - 159 Brattle Street
---
Cambridge Urban Gardening Series Continues with Tough Plants for Tough Places - July 23
July 18, 2016 – The next session of the Cambridge Urban Gardening Series will be held Saturday, July 23, from 10:30am-12pm, at Cambridge Public Library, Lecture Hall, 449 Broadway. Learn what will grow well under that hemlock tree, or out back on the edge of the neighbor's lawn where the goutweed pushed in, or in those really difficult places where nothing grows? Join Dan Jaffe to learn about the toughest of the New England flora, from black cohosh, which thrives in dry, acidic, shady ground to little blue stem, at home in sunny, barren, dry sites.
This Urban Gardening Series is a set of free classes designed to help city dwellers grow healthy, sustainable, and beautiful urban gardens. Classes are led by New England Flower Society staff in partnership with the Cambridge Conservation Commission.
---
Affordable Rental and Homeownership Information Sessions - August 9
July 18, 2016 – The Housing Division of the City's Community Development Department will be holding Rental and Homeownership Information Sessions on Tuesday August 9, from 6-8pm, at Massachusetts Alliance of Portuguese Speakers (MAPS), 1046 Cambridge St, Cambridge. Two sessions will be held at 6pm and 7pm.
Housing personnel from the Community Development Department will be available to discuss the city's affordable rental and homeownership programs.
Currently, the Housing Division is accepting applications for the Homeownership Pool and the Rental Applicant Pool. Preference is given to Cambridge residents and families with children.
For more information, please contact us at housing@cambridgema.gov or 617-349-4622.
---
Community Preservation Act Committee Public Hearing - July 28
July 13, 2016 – The Community Preservation Act Committee will hold a public hearing on Thursday, July 28, at 6pm, in the Sullivan Chamber of Cambridge City Hall, 795 Massachusetts Avenue.
The purpose of the hearing will be to take public comment regarding allocation of Community Preservation Act Funds for FY17. These funds may be allocated to affordable housing, open space and historic preservation.
For more information, contact Karen Preval, Sr. Management Analyst, at 617-349-4221 or kpreval@cambridgema.gov.
---
Cambridge Community Learning Center Graduates 42 from Adult Education Classes
June 22, 2016 – The Cambridge Community Learning Center (CLC) recently held its 41st annual Graduation and Awards ceremony at Cambridge Public Library. This year, 42 graduates from the English for Speakers of Other Languages (ESOL), Adult Secondary Education (ASE) and Bridge to College Transition programs received certificates of completion.
Mayor E. Denise Simmons gave the opening remarks and congratulated the CLC students for furthering their education, despite their many commitments and challenges. She also encouraged the students to remember that, as they move forward in their lives, they are truly valued in the Cambridge community.
Three students representing the graduating classes – Roya Shahriari (ESOL), Muhammed Khalid (ASE) and Hasna Hassoun (BRIDGE) – addressed their classmates during the ceremony and reflected on their CLC experience with poignant and optimistic speeches. Fourteen students were honored for attaining their citizenship this year. CLC Volunteer of the Year, Kenneth Thompson, was also recognized for his generous contribution of time and his dedication to helping other CLC students. The Friends of the Community Learning Center and the Rotary Club of Cambridge presented 16 scholarships to students pursuing higher education at local colleges and universities. The recognition and celebration of CLC students, past and present, was a memorable event and a great success.
The Cambridge Community Learning Center provides educational services to over 900 adults annually. Free classes are offered year-round, in the morning, afternoon and evening. For more information, please contact the Community Learning Center at 617-349-6363.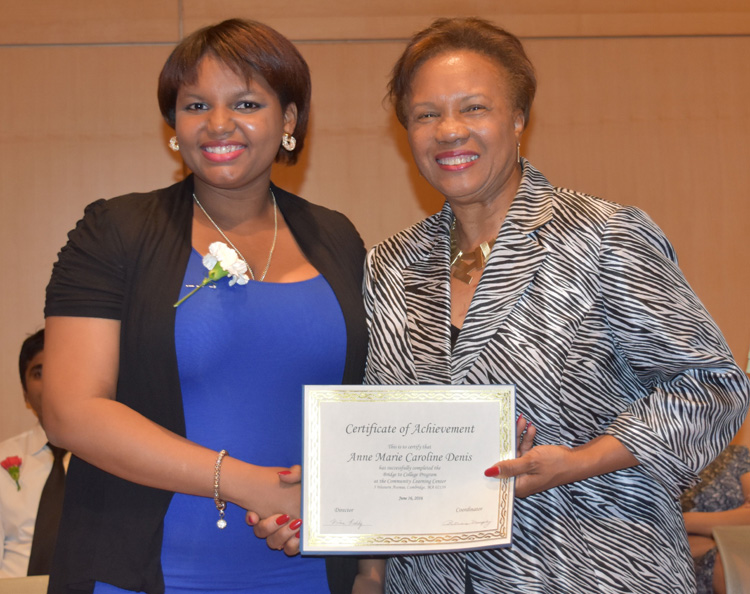 Cambridge Community Learning Center 2016 graduate Anne Marie Caroline Denis with Cambridge Mayor E. Denise Simmons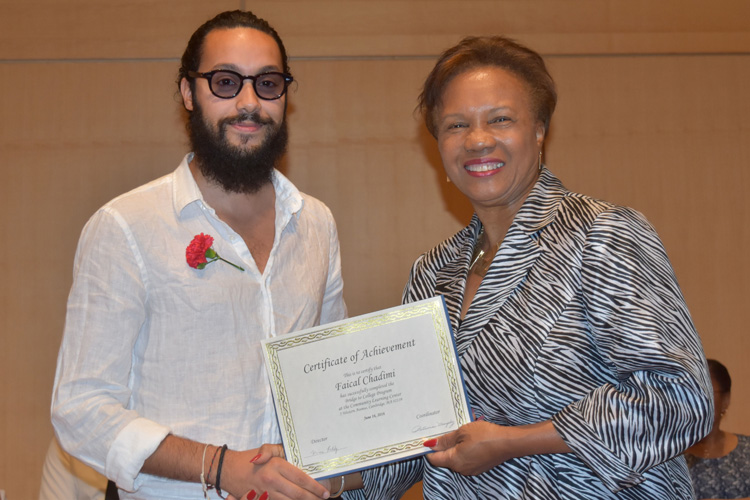 Cambridge Community Learning Center 2016 graduate Faical Chadimi with Cambridge Mayor E. Denise Simmons
---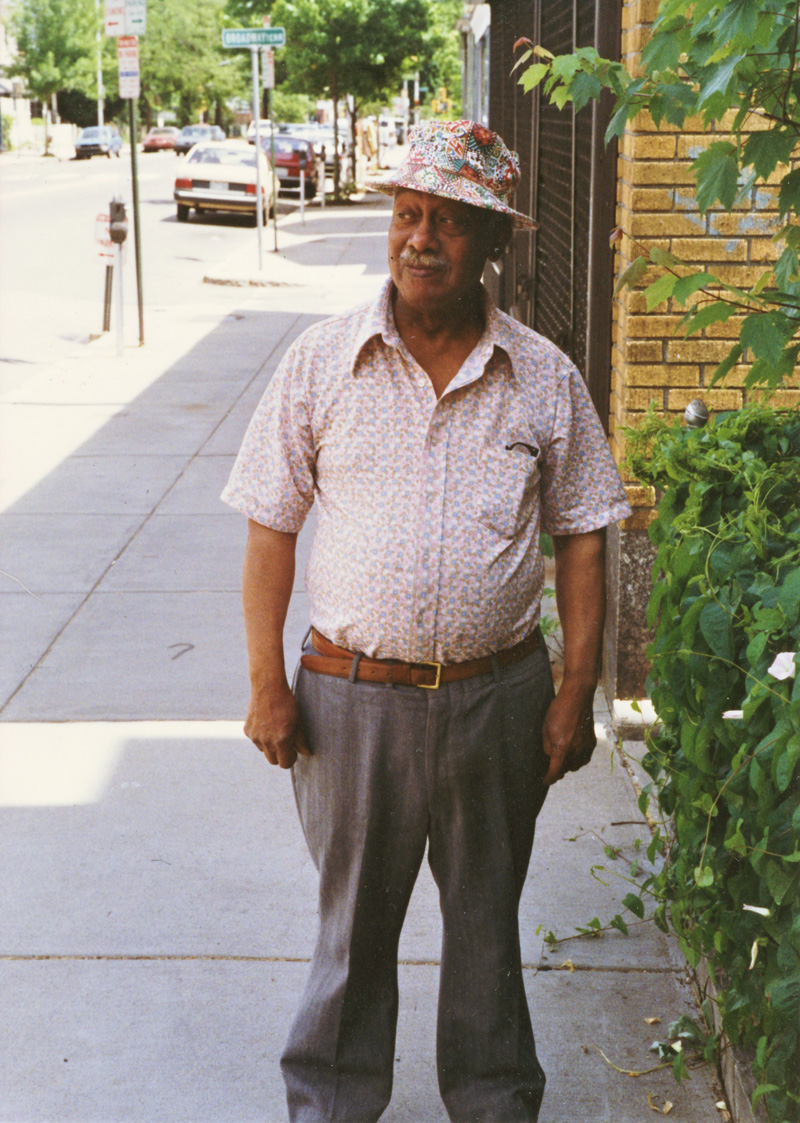 Floyd Freeman - neighbor, friend, philosopher
Nov 7, 1915 - July 11, 2016, age 100 years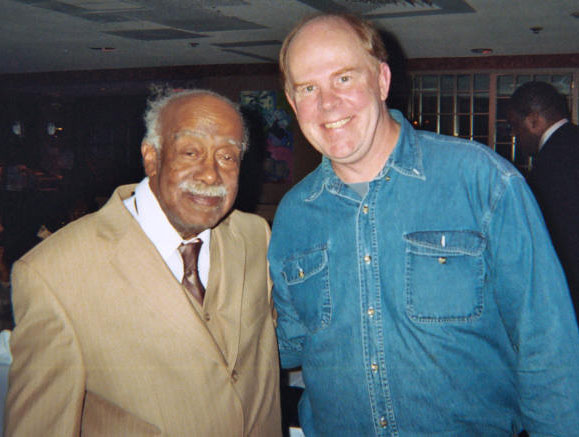 Floyd Freeman and Robert Winters at Floyd's 90th birthday party (2005)
---
Ward 3 Precinct 1 - Polling Precinct Relocation
Please be advised that the polling precinct for Ward 3 Precinct 1 (King Open School) has been relocated to: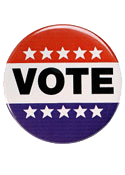 Frisoli Youth Center
61 Willow Street
Exercise Room
Cambridge, MA
All those who normally vote at the King Open School, 850 Cambridge Street, Cambridge will now vote at the Frisoli Youth Center. On Election Day signs will be placed at the old and new locations to help direct the voters. The new site is handicap accessible.
The Cambridge Election Commission approved the relocation of the polling precinct for Ward 3 Precinct 1, from the King Open School to the Frisoli Youth Center at a meeting held on Wednesday, June 1, 2016.
The relocation will be effective as of the State Primary which will be held on Thursday, September 8, 2016. As in past years, all registered voters in Cambridge will receive a polling notification card in the mail informing them of the location of their polling place. Registered voters may also verify their address, voting status, party affiliation and polling location on our website at https://www.cambridgema.gov/election/voterregistrationsearch.aspx.
All polls will be open on Election Day from 7:00am until 8:00pm. For information, please visit the Cambridge Election Commission office located 51 Inman Street during regular city office hours: Monday, 8:30am-8:00pm; Tuesday-Thursday, 8:30am-5:00pm; Friday, 8:30am-Noon, call (617-349-4361) or visit our website at www.cambridgema.gov/election.
Ward 3 Precincts 2 & 2A - Polling Location Renaming
Please be advised that the Area IV Youth Center, Ward 3 Precincts 2 & 2A, Area IV Youth Center has been renamed the Moses Youth Center. Only the name of the youth center has changed but the address will remain the same.
All those who normally vote at the Area IV Youth Center will now vote at the Moses Youth Center (formerly Area IV Youth Center), 243 Harvard Street, Lower Level, Rear Entrance, Cambridge.
As in past years, all registered voters in Cambridge will receive a polling notification card in the mail informing them of the location of their polling place and any changes to that location.
---
Those strange stained glass windows in Central Square are about to go. Here is their story. (June 28, 2016 - Sam Seidel)
July Programs at Fresh Pond Reservation

These events are FREE and open to the public. Children are welcome in the company of an adult.

WAKE UP AND WEED!
Dates: Thursdays 10am to noon
Place: Meets at the volunteer trailer in the front parking lot.
Join our weed-warrior crew! We are Fresh Pond citizens dedicated to keeping invasive plants at bay for the benefit of wildlife, water and humans alike. No experience or long-term commitment necessary! All tools are provided; sturdy shoes, pants, long-sleeves and a water bottle are strongly recommended.
FRESH POND KIDS WALK
Dates: 1st and 3rd Fridays 10 to 11am (July 1st and 15th)
Place: Register for parking and meeting information
Join us for casual nature explorations, designed for young kids and their parents/caretakers, and play in our urban wild! Please come dressed ready for the weather (and in clothes that are OK to get dirty). Please register for parking and meeting information with Catherine Pedemonti at friendsoffreshpond@yahoo.com.
Woodland Restoration Area Gardening
Dates: Tuesdays between 9am and 1pm
Join other stewardship-minded volunteers in caretaking the native plant restoration area next to Lusitania Meadow, and learn all about the diversity of native plant life! Drop in and lend a hand with watering new plantings, making rabbit cages, pruning, weeding, and other gardening tasks.
Seasonal Walkabout with Ranger Jean
Date: Thursday, July 21, 10:30-11:30am
Place: Meets at Maher parking lot
Join Ranger Jean for a lunchtime Ranger walkabout around Fresh Pond. We will monitor wildlife by sign, track or presence, and make note of weather, state of plants, condition of water and other abiotic resources. On these monthly walks, help chart the seasonal changes of some of our most active wildlife spots, or simply come and enjoy the walk. Come dressed to be outdoors for the hour. Attend one or the series and develop your ability to take in more of the reservation. No dogs please! Extreme weather cancels. For more info, contact Ranger Jean at (508)-562-7605.
MONARCH WATCH EVENTS
Milkweed Planting & Kick-off!
Date: Monday, July 11, 5:30-7pm
Place: Meet at Lusitania Meadow
The monarch butterfly is increasingly threatened, but we can take action to stop this beautiful species' decline, starting here. Join the effort to protect monarchs at Fresh Pond - starting with the habitat they depend on! We'll plant the milkweed monarch caterpillars need to thrive in preparation for the arrival of 28 caterpillars Reservation staff will be raising for release in August.
Cambridge Pod Patrol Weed-Outs! Monarch Prep
Dates: Saturday, July 16, 1 to 3pm; Monday, July 18th, 5:30 to 7:30pm
Help us patrol the reservation for black swallow-wort, an invasive, non-native plant that threatens monarch butterflies. We will be releasing monarchs later this summer to help a struggling wild population: getting rid of black swallow-wort will help our Fresh Pond Monarchs thrive! We will pod-pluck our way around the pond at a moderate pace-no experience or equipment necessary. For more information, contact Martine at (617)-349-6489 or fpr@cambridgema.gov.
Caterpillar Check-Ups!
Dates: July 14 & 20, 1pm-3pm
Place: Meet outside the Ranger Station, inside if raining Reservation staff are raising monarch caterpillars for release! This butterfly species is under threat and we're taking action to protect them (and help our local habitats) at Fresh Pond. Come see how the caterpillars are growing, learn how you can help, and prepare crafts for our big release!
Monarch Butterfly Release Parade!
Date: Saturday July 30th or Aug 6th - Exact date TBA - depends on butterfly lifecycle. Will be announced later this month! 2 to 3:30pm
Place: Parade starts from Water Treatment Facility at 2pm!
This is the big day all our hard work has been for - the release of our monarchs back into the wild! A parade - open to all , costumes and noisemakers encouraged - will take us from the Water Treatment Facility to Lusitania Meadow where we'll sends our butterflies off into the flowers. Feel free to just meet us as the meadow too! Volunteers needed!

Unless otherwise specified, please contact Martine at 617-349-6489 or fpr@cambridgema.gov for any RSVPs or questions!

Would you like to join Friends of Fresh Pond Reservation? Membership in Friends of Fresh Pond Reservation costs only $10 per year ($5 for seniors and students, $15 for families). To join, fill out a membership form available in the Ranger Station information racks, e-mail friendsoffreshpond@yahoo.com, call 617-349-6489, or visit our website at www.friendsoffreshpond.org to download a form.

Keep up to date on events at the Pond. Visit the Friends group website at http://friendsoffreshpond.org to learn more about Friends group activities and the reservation and its inhabitants. Upcoming Programs

• The Fresh Pond Reservation Stewardship Program
Fresh Pond Reservation users are getting involved! The Cambridge Water Department's Fresh Pond Reservation Stewardship Program brings people together on a regular basis to monitor plants, conduct maintenance activities, and to learn about the ecology and history of the area. You can find out about projects that are being planned for this summer, including invasive plants removal, Purple Loosestrife nursery monitoring, bird box monitoring, and more. Call Kirsten Kindquist at 617-349 6489 or email klindquist@cambridgema.gov for more information.

• Read the Friends of Fresh Pond Reservation Annual "Year in Review (2013)"

• Read the Friends of Fresh Pond Reservation Annual "Year in Review (2014)"

• Grow Native Massachusetts is offering a series of free nature-related "Evenings with Experts" lectures at the Cambridge Public Library, 449 Broadway. Details are at www.grownativemass.org and grownativemass.org/programs/eveningswithexperts in particular. First Wednesdays of the Month, 7:00-8:30pm.

• Sign up for the City of Cambridge's informative "Recycling and Composting Newsletter" by e-mailing recycle@cambridgema.gov.

A Remembrance of Chip Norton, Watershed Manager for the Cambridge Water Department:
http://www.friendsoffreshpond.org/calendar2014/photopages2014cal/jan14/p01-13-14chipnorton.htm
AMC Local Walks/Hikes - Come for a walk or hike with us.
Fri, July 22. "Beat the Heat" Harborwalk walk in the Seaport District and Fort Point, Boston. Moderate-paced 4-mi. walk on waterside walkways of Boston/South Boston with spectacular views, 6:30-9:00pm. Meet just inside the main doors at entrance to South Station T Stop and Train Station on Summer Street. Rain cancels. L Marc Hurwitz.
Mon, July 25. Edible Wild Plant Walk in Lincoln. 6:00-8:00pm. A ramble with expert forager Russ Cohen around the edges of Blue Heron Organic farm in Lincoln and into the adjacent woodlands to learn about the comestible virtues of at least eighteen species of edible wild plants, many of which are more nutritious and/or flavorful than their cultivated counterparts. Pending favorable weather conditions, several edible mushroom species may be encountered as well. L Russ Cohen.
Sat, July 30. Broadmoor Mass Audubon walk, Natick. 9:00am-11:00am. Meet at the Visitors Center. Join us for a walk in this convenient (Natick on Route 16), yet expansive wildlife retreat. Moderate pace, easy trails with some gentle hills and rocks, including the trail along the Charles River. Bring water and snacks. No children or dogs. Heavy rain cancels. Call Lisa if uncertain. Charge: $5 if not a Mass Audubon member, plus $1 if not an AMC member. L Lisa Fleischman. [Driving directions]
Sun, July 31. Lynn Woods, Lynn. Approx. 5 miles, Leader's Choice. 9:00am-1:00pm. Bring lunch, H2O, and snacks. Dress for the elements. From I-95/Rte. 128 take Walnut Street exit, 4 miles. From Rte. 1, Walnut Street exit, 2 miles. Turn left on Pennybrook Road to Western Gate parking lot. L Nelson Caraballo.
Sat, Aug 6. Blue Hills, Ponkapoag Pond. 4 mi. beat-the-heat hike, 7:00am-9:00am. Bring snack/water. I-93/Rte 128 exit 2A to Rte.138S for 0.7 mi. to Ponkapoag Golf Course pkg. lot on L. Storm cancels. L Beth Mosias.
Sun, Aug 14. Breakheart Reservation, Saugus. Mod-stren. approx. 5-mi. hike, hills/rough terrain, 9:00am-2:00pm. Bring snacks/lunch/water. Meet at Northeast Metro School. From Rte. 95/128 exit 39 (Wakefield), take North Ave. E 2.5 mi. (becomes Nahant St.), R on Farm St., L on Hemlock St. to end. Rain cancels. L Nelson Caraballo.
Sat, Aug 27. Rock Meadow Conservation Land, Belmont. Slow-paced nature walk through fields and forests to enjoy nature in summer. The walk will focus on plant ID and fun natural history. 9:00am-12:00pm. L Boot Boutwell.
Mon, Sept 5. World's End Reservation, Hingham. 5 mile walk, 8:30am-11:30am. Bring snack/water. From Rte. 3 exit 14, take Rte. 228N 6.5 mi., L on Rte. 3A 1.0mi. to rotary, R on Summer St. 0.5 mi. to light, L on Martin's Lane to entr. $6.00 parking fee for non-members of the Trustees of Reservations. Storm cancels. L Beth Mosias.
---
Featured recent stories in the Cambridge Chronicle (the paper of record):

'Too good for this earth:' Memorial grows for Cambridge woman killed on bicycle (June 27, 2016 by Amy Saltzman)
Cambridge man shot, killed in The Port (June 25, 2016 by Amy Saltzman)
CPA funding serves as major supporter of Cambridge's affordable housing programs (June 24, 2016 by Natalie Handy)
Cambridge Dads podcast offers stories, advice to fathers (June 24, 2016 by Natalie Handy)
Bicyclist dies after collision with truck in Inman Square in Cambridge (June 23, 2016 by Amy Saltzman)
60 SECONDS: Uptick in package thefts, tree protection discussed at City Council (June 24, 2016 by Natalie Handy)
Cambridge Housing Authority completes financing for program (June 21, 2016)
First section of Grand Junction Path completed in Cambridge (June 20, 2016 by Natalie Handy)
Community outlines job description for new Cambridge city manager (June 20, 2016 by Natalie Handy)
Crime reaches historic low in Cambridge (June 17, 2016)
Sen. Jehlen and challenger Cheung face off at forum in Cambridge (June 16, 2016 by Natalie Handy)
Violence plagues MONROE nightclub in Cambridge despite attempts to rebrand (June 15, 2016 by Amy Saltzman)
Police look to identify two suspects in Monroe nightclub shooting in Cambridge (updated June 14, 2016 by Amy Saltzman)
Backlash over Indigenous People's Day prompts vote for Italian Heritage Day (June 15, 2016 by Natalie Handy)
Cambridge city manager search begins with public forums, drop-in sessions (June 13, 2016)
'Heartfelt farewell:' Cambridge graduating class to be remembered for activism, thoughtfulness (June 10, 2016 by Natalie Handy)
Editorial: Massachusetts anemic democracy (June 10, 2016)
Affordable housing proposal for artists amended to be more inclusive (June 10, 2016 by Natalie Handy)
Columbus replaced with Indigenous People's Day in Cambridge (June 8, 2016 by Natalie Handy)
CRLS basketball team honors Davonte Neal's family with championship ring (June 6, 2016 by Wayne Gethers)
Vice Mayor column: Now is the time to get involved in shaping Cambridge's future (June 6, 2016 by Marc McGovern)
Cambridge releases report on citywide energy, water use (June 5, 2016)
Connolly up for 'big challenge' in race against Cambridge incumbent Rep. Toomey (May 31, 2016 by Natalie Handy)
Cambridge DPW holds Commissioner's Award ceremony (May 30, 2016)
Community to decide how to spend $700K in Cambridge's third Participatory Budget (May 20, 2016)
MIT plan for Kendall Square transformation approved (May 18, 2016 by Natalie Handy)
Envision Cambridge feedback reflects need for housing solution (May 18, 2016)
'Paul's' Newtowne Variety closes in The Port after 55 years in Cambridge (May 18, 2016 by Natalie Handy)
---
Stories written by Luis Vasquez for the Cambridge Chronicle:
Q&A: Cambridge Rindge principal talks opportunity, student relations, being a Yankees fan (June 17, 2016)
Q&A: Albert Pless helps lead men's health advocacy in Cambridge (June 10, 2016)
Q&A: Couple to open martial arts school in West Cambridge (June 3, 2016)
Q&A: Acting Cambridge police commissioner, Christopher Burke (May 23, 2016)
SPOTLIGHT: Alissa Musto, Miss Cambridge 2016 (May 13, 2016)
SPOTLIGHT: Suzanne McKenzie, executive director of Breakaway Foundation (Apr 29, 2016)
SPOTLIGHT: Cambridge Vice Mayor Marc McGovern (Apr 22, 2016)
SPOTLIGHT: Phil Rizzuto, new owner of Lizzy's Ice Cream (Apr 7, 2016)
SPOTLIGHT: Lance Dottin, head coach, Cambridge Rindge boys basketball (Mar 31, 2016)
Bridging the Gap column: Tsarnaev is paying for two (May 22, 2015)
Bridging the Gap column: Tsarnaev should write a book (May 14, 2015)
Bridging the Gap column: The Boston Bomber finally cries (May 5, 2015)
Bridging the Gap column: Tsarnaev's middle finger is back to haunt him (Apr 28, 2015)
Bridging the Gap column: Is Tsarnaev paying for sins of his brother? (Apr 14, 2015)
Bridging the Gap column: Dzhokhar Tsarnaev should live (Apr 7, 2015)
Bridging the Gap column: Tsarnaev's plea for help serves as a reminder (Mar 31, 2015)
Bridging the Gap column: Tsarnaevs at odds over homeland (Mar 23, 2015)
This will be the last regular meeting of the City Council before the summer break. They won't reconvene until the Special Midsummer Meeting on August 1. Here are a few items that I found at least somewhat interesting.
Manager's Agenda #4. Transmitting Communication from Richard C. Rossi, City Manager, relative to the appropriation of $750,000 from Free Cash to the Public Investment Fund Public Works Extraordinary Expenditures account to pay for design services for the building located at 859 Massachusetts Avenue and a feasibility study for municipal facilities. [The interesting part is the statement that "The renovation project at 859 Massachusetts Avenue is estimated to cost approximately $5 million."]
I am curious about the costs. I can perhaps understand the $750,000 price tag if this includes a feasibility study for a range of municipal facilities (as opposed to just for this one building). What I cannot grasp is the statement: "The renovation project at 859 Massachusetts Avenue is estimated to cost approximately $5 million." Sure, as a municipal facility it will have to be made fully handicap accessible, and a lot of reconfiguration will be necessary for its new use. That said, it seems as though you could knock it down and build an entirely new building for well under $5 million. This estimate works out to nearly $1000 per sq. ft. I do hope at least one city councillor asks for some explanation of this estimated cost.
---
UPDATE: City Manager Richard Rossi explained at the meeting that the facilities study as well as the $5 million renovation cost will cover three buildings - the newly acquired 859 Mass. Ave. building as well as 831 Mass. Ave. (the Lombardi Building) and 3 Bigelow St. (currently used for transitional housing). One possible outcome is that 859 Mass. Ave. would be used for housing and 3 Bigelow St. would be converted municipal uses and possibly joined to an expanded 831 Mass. Ave. This actually makes a lot of sense and would be well worth the cost of renovation.
---
Manager's Agenda #8. A communication transmitted from Richard C. Rossi, City Manager, relative to Awaiting Report Item 16-29, regarding the implementation of the C2 non-zoning recommendations. [Report]
This update does include some timeframes for some of the more achievable and generally acceptable goals, but the involvement of the Central Square Advisory Committee (CSAC) in helping to shape this has been hampered by staff changes at CDD. Hopefully this will be resolved soon, and perhaps the CSAC may be useful in facilitating additional public dialogue. Lest the perfect become the enemy of the good, some of the more controversial and difficult-to-achieve stuff can probably wait. Meanwhile, a new zoning petition to implement some of the more universally acceptable C2 zoning recommendations is expected later this year.
Manager's Agenda #9. A communication transmitted from Richard C. Rossi, City Manager, relative to a communication from the Affordable Housing Trust relative to the Inclusionary Housing Study. [Report]
This is a great statement of support from the Affordable Housing Trust, but it's still not so easy to see how the economics of the proposed changes would work without at least some adjustment of the density bonus to cover the additional costs associated with increasing the inclusionary housing requirement to a full 20% of a new residential building.
Applications & Petitions #1. A zoning petition has been received from Healthy Pharms Inc., to amend the provisions of the Medical Marijuana Overlay district section 20.700 of the Cambridge Zoning Ordinance and Map.
You had to know this and other similar petitions were coming when the most recent borderline spot zoning change was made for the vicinity of Ellery St. and Mass. Ave. (Sage Cannabis). At some point the City Council will have to take a more comprehensive look at the Medical Marijuana Overlay district section of the Zoning Code instead of taking these one petition at a time. It may make more sense to just eliminate that section entirely and delegate the regulation of these facilities to the License Commission or other appropriate agency.
Resolutions #1-16. Congratulations to students elected for 2016-2017 to the CRLS student government and as representatives to the School Committee.
The CRLS student government voted earlier this year to use Ranked Choice Voting (and Proportional Representation) in their elections. I had the honor of tabulating the votes for them using the same software that the City of Cambridge uses in its municipal elections. Congratulations to all the winners!
Order #1. Declare that the five black marble slabs that comprise the perimeter of the Prince Hall Monument, which were mined in Africa and now are located upon the historic Cambridge Common, represent the more than 5,000 Black men who helped fight for this country's independence during the Revolutionary War. Mayor Simmons
This is one of the reasons I really love Mayor Simmons. She knows and cares about history - especially local history. It was Mayor Simmons who several years ago was responsible for bringing the Prince Hall Monument to the Cambridge Common.
Order #8. That the City Manager is requested to report back to the City Council regarding the feasibility of the City of Cambridge filing its own home rule petition regarding reduced speed limits in thickly settled areas in conjunction with the City of Boston's current efforts. Councillor Carlone, Councillor Devereux, Councillor Cheung
Boston and Cambridge filing Home Rule petitions to be able to adjust some speed limits is not the ideal way to do this. What is really needed is for the Massachusetts Legislature to amend the Massachusetts General Laws so that there are more distinctions than just "thickly settled areas" in determining local speed limits. For example, a one-way street that is parked on both sides with a relatively narrow travel lane (like many Cambridge streets) should be declared a "neighborhood street" (or something like that), and it should have a speed limit of no more than 20-25 mph. There are other streets that by their very geometry should also be put in this category without having to carry out a detailed traffic study to justify the reduced speed. This should be established statewide. The 30 mph standard is still perfectly fine for many streets. All of Cambridge is "thickly settled", but not all roads in Cambridge can safely accommodate the same speeds.
Order #9. That the City Manager is requested to work with the appropriate departments to determine the feasibility of implementing a truck ban on Prospect Street during certain times of the day, or to otherwise mitigate the impact of the trucks utilizing this street. Mayor Simmons
Heavy truck traffic on Prospect Street (except for local deliveries) has been banned for a long time.
Order #10. That the proposed addition to Title 6, entitled "Animals," regarding the restriction on the sale of animals in pet shops be referred to the Ordinance Committee for a public hearing. Vice Mayor McGovern, Councillor Carlone
Many people choose to seek pets from local shelters, but it's really wrongheaded to unfairly restrict the ways a person can obtain a pet. The proposed ordinance would require that "A pet shop may offer for sale only those birds, mammals, or reptiles that the pet shop has obtained from or displays in cooperation with... an animal care facility... or... an animal rescue organization." A simpler ordinance would simply require that any such sales be accompanied by appropriate documentation of the source of the animal up for adoption/sale.
Not on the Agenda, but important:
This past Thursday (June 23), a Cambridge cyclist (Amanda Phillips) was killed on Cambridge Street near Inman Square. The indications are that the cyclist was riding close enough to parked cars that when a driver opened a car door into the path of the cyclist this caused her to fall to the street where she was then fatally struck by a motor vehicle. The incident was eerily similar to a incident in July 2001 when a woman (Dana Laird) was killed in Central Square. (My photos of that day were actually subpoenaed in the subsequent civil case.) Though there are some serious issues associated with traffic safety in Inman Square (especially for cyclists and pedestrians), this fatality is not directly related to those issues. This could just as well have happened elsewhere. Is there anything that can be done to prevent such an incident in the future?
There is no one right answer to this question. For starters, cyclists should never ride close to parked cars. Motor vehicle operators should always check and double-check before opening doors into a travel lane. Some will argue that the only solution is to move all cyclists off the roads so that they become the sole domain of motor vehicles. I disagree. There is a place for separate facilities, such as twisting roads and places where there is a great speed differential between bikes and motor vehicles (like along Memorial Drive or any DCR parkway), but in a local setting the best streets are still shared streets where all vehicles are clearly visible to each other. We have to do a much better job of educating cyclists and motor vehicle operators about how to safely operate their vehicles.
---
UPDATE: There was plenty of public comment at this meeting in response to the death of cyclist Amanda Phillips in the vicinity of Inman Square - much of it arguing for the need of "separated bike lanes" or "cycle tracks" that would remove cyclists from the regular travel lanes on Cambridge Street. However, the well-circulated description of what happened may not actually coincide with the facts. It has now been reported that this may not have been a simple case of a cyclist riding along a road when a door was opened into her path. It may actually be the case that Ms. Phillips was transitioning from the sidewalk into the street when she came around the parked car and either struck the door or swerved to avoid it. If this turns out to be the case, then the driver may well have checked for cyclists and saw none prior to opening the car door. We'll have to wait to see the report of the investigation before knowing exactly what happened next. This is important because the primary objection to cycle tracks is that they may actually be more dangerous at intersections and driveways by obscuring cyclists from the field of view of motorists - and there are plenty of intersections and driveways along that stretch of Cambridge Street.
---
There was also another murder (Anthony Clay, 49) in The Port on Friday night/Saturday morning on Harvard Street across from Greene-Rose Park. This neighborhood, and especially the area on or near Windsor Street has been the site of several murders over the last few years. We're all hoping for justice to be served in this latest murder, but at what point do we say "Enough is Enough"? We can "Envision Cambridge" from now until eternity, but it doesn't really mean much when the most basic human right is denied. - Robert Winters
City of Cambridge names new Director of Libraries, Maria Taesil Hudson McCauley
McCauley returns to Cambridge to serve as Director of Libraries after building her library career at Northeastern University, the Somerville Public Library and the Santa Monica Public Library for over 17 years.
June 21, 2016 – The City of Cambridge and the Cambridge Public Library Board of Trustees announced the appointment of Maria Taesil Hudson McCauley to serve as Director of Libraries. She replaces Susan Flannery who retired in April. McCauley comes to Cambridge from the Santa Monica Public Library where as Director of Libraries she managed five branches and a staff of over 200 employees.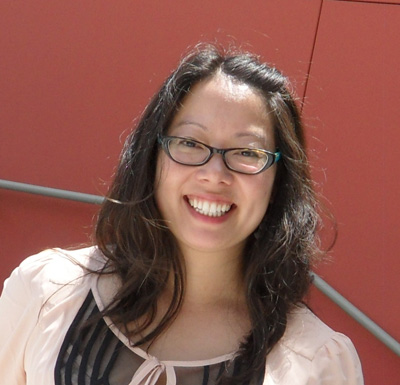 "Her interests and experience are wide ranging: fostering early literacy and computer literacy; working with dual language learners, low-income populations and teens; and ensuring new immigrants receive the assistance needed for navigating the system," said Richard C. Rossi, City Manager of the City of Cambridge. "Maria has the knowledge, abilities, and energy to continue the long tradition of excellent leadership for the Cambridge Public Library."
McCauley began her career at Cambridge Public Library (CPL) in Circulation Services and as a Reference Librarian. She quickly rose through the ranks, showcasing her talents for leadership and innovation in libraries.
"I am thrilled to return to where I first got hooked on a career in libraries-- at the Cambridge Public Library," said McCauley. "CPL is recognized as a leader in providing outstanding library services for all. I look forward to joining an inspired team of colleagues, volunteers and a diverse city of readers and learners to build upon CPL's important programs and services and to look toward the future."
The Cambridge Public Library opened in 1889 to provide free access to information for its citizens and currently boasts over 82,000 library card holders and circulates over 1 million books each year at 6 locations.
McCauley will usher in a new era of libraries in Cambridge. She will start her new post on August 23, 2016. CPL will announce an open house to the community at a later date so that Cantabrigians will have a chance to meet their new Director of Libraries in person.
Maria Taesil Hudson McCauley Bio:
Maria McCauley (or Ms. McCauley) has served as Director of Libraries for the City of Santa Monica since 2014. She began her library career 17 years ago at the Cambridge Public Library in Circulation and Reference Services. Over the course of her career, she advanced through several library positions at Northeastern University. Prior to moving to Santa Monica, she served as the Director of Libraries for the City of Somerville and was active in the Minuteman Library Network.
Maria received a Bachelor of Arts from Ohio Wesleyan University, a Master of Library and Information Science from the University of Pittsburgh and is a PhD Candidate at Simmons. She is an elected American Library Association (ALA) Councilor-At-Large. Her research has been published in College & Research Libraries, Library Management and portal.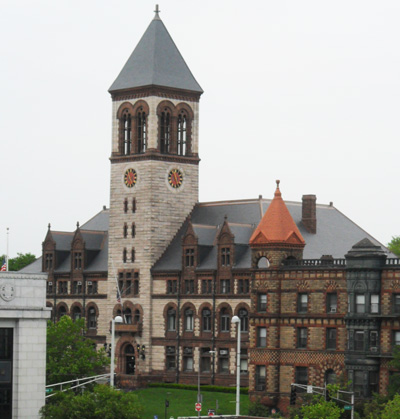 Here are a few of the more interesting agenda items this week:
Manager's Agenda #4. Transmitting Communication from Richard C. Rossi, City Manager, relative the transfer of $860,000 within statutory accounts of the Public Investment Fund Extraordinary Expenditure account for the acquisition of two parcels of the Watertown Branch railroad from B&M Corporation for the purpose of creating a future multi-use path and greenway.
The communication doesn't specify exactly which railroad parcels are being purchased, but presumably this includes at least the section adjacent to Fresh Pond. The Department of Conservation and Recreation (DCR) will soon be constructing the connection to the existing multi-use path in Watertown.
Manager's Agenda #5. A communication transmitted from Richard C. Rossi, City Manager, relative to recommendations from the Outdoor Lighting Task Force that address the potential detrimental impact of outdoor lighting and propose solutions that diminish existing problems and address problems that may be created by new development. [Report][Proposed Ordinance (HTML)]
The Task Force was appointed Dec 2, 2013 and was originally expected to complete its report and draft Ordinance by Spring 2014. It clearly took a lot longer than that with many different iterations of the proposed Ordinance. It's worth noting that the Ordinance will apply not only to new construction but to all properties in Cambridge with several years to bring all properties into compliance with the Ordinance.
Manager's Agenda #6. Transmitting Communication from Richard C. Rossi, City Manager, relative to the approval and appropriation of an additional One Million, Two Hundred Thirty-Six Thousand, One Hundred Twenty-Five ($1,236,125) Dollars from Free Cash to the General Fund Law Department Travel & Training (Judgment & Damages) account, in order to settle the damages to be paid to the Cambridge Chamber of Commerce, Inc. (the "Chamber") with regard to the City's eminent domain taking of the Chamber's property on June 13, 2016.
This will complete the transaction. No word yet on exactly what use this building will serve.
Manager's Agenda #9. A communication transmitted from Richard C. Rossi, City Manager, relative to Awaiting Report Item Number 16-48, regarding a report on posting Office of Campaign and Political Finance (OCPF) information on the Election Commission website. [Election Commission page on Campaign and Political Finance][OCPF Reports]
Though this makes navigation from the Election Commission website a bit clearer, it's unfortunately still the case that campaign finance reporting for State Representative and State Senate candidates remains very sparse. The need only file periodic reports 8 days before each primary election or general election and at the end of each calendar year. In contrast, municipal candidates in cities the size of Cambridge must maintain depository accounts with reports twice per month. One has to wonder why the reporting requirements are far less frequent for state candidates.
Manager's Agenda #10. A communication transmitted from Richard C. Rossi, City Manager, relative to a report on the continued progress on the application for funding under the Commonwealth's Infrastructure Investment Incentive Program (I-Cubed) for the North Point area of the City. [Report]
As the report states: "The Infrastructure Investment Incentive Program (known as "I-Cubed") is a Commonwealth program and proven economic development tool that uses new state tax revenues to build public infrastructure in areas that will generate economic and community benefits." In addition: "The I-Cubed infrastructure improvements will reconnect North Point to East Cambridge and jump-start the development of the North Point neighborhood."
Resolution #2. Retirement of Terry Dumas from the Cambridge Housing Authority. Mayor Simmons
Terry Dumas served as Director of the Planning and Development Department for over 25 years, and as a staff member of the Cambridge Housing Authority (CHA) for a total of 33 years.
Order #1. That the City of Cambridge stand in solidarity with the people of Orlando, the LGBTQ community, the LatinX community, the Muslim-American community, and all people in this country who reject the kind of violence that has visited far too many communities in recent years. Councillor Cheung, Mayor Simmons, Councillor Mazen, Vice Mayor McGovern
This is a strong statement of solidarity from the City Council, though the last "Whereas" could perhaps have stayed more on point.
Order #3. That a joint hearing of the Public Safety and Housing Committees be formed for the purpose of gathering testimony from stakeholders in the City regarding the impact of short-term rentals on our communities with a view in mind to draft an ordinance that meets the goals outlined above, and to refer that proposed ordinance to the Ordinance Committee at the appropriate time. Councillor Kelley, Councillor Carlone, Vice Mayor McGovern, Councillor Cheung
Communications & Reports from City Officers #2. A communication was received from Donna P. Lopez, City Clerk, transmitting a communication from Councillor Craig Kelley, regarding Short-Term Rentals in Cambridge: An Overview of Current Usage and Patterns as well as Policy Recommendations. [Kelley Communication]
The "sharing economy" is evolving and the question of whether to regulate or exactly how to regulate such enterprises as Uber and Airbnb is now coming into focus. Just as some taxi regulations should naturally also apply to Uber, the question of whether frequent Airbnb rentals should be treated the same way as hotels of lodging houses has to be eventually addressed. This is especially true in the case where housing originally built for regular tenancy is now being used effectively like a motel.
Order #8. That the City Council hold a joint meeting of Neighborhood & Long Term Planning, Public Facilities, Arts & Celebration, and the Government Operations committee to discuss different models for campaign finance reform and publicly-funded municipal elections in Cambridge. Councillor Mazen, Councillor Cheung, Councillor Carlone, Councillor Devereux
Hot on the heels of a recent Order calling for cash prizes for voting (based on some rather shoddy "research"), this week's edition reintroduces an Order from a year or so ago calling for taxpayer-financed local election campaigns. There really isn't any legal way to restrict what a candidate chooses to spend on his or her campaign, so any such program would only apply to those who agree to specified limitations/restrictions. As much as I abhor the stratospheric spending on recent City Council campaigns, my strong sense is that this proposal would open a rather large can of worms. I also don't think it should be imposed without the prior approval of voters.
Order #10. The City Manager is requested to coordinate with the appropriate departments to determine the feasibility of introducing a municipal ID program in the city and respond to any and all community feedback regarding its possible implementation. Councillor Mazen, Vice Mayor McGovern
I seriously doubt that the cost of obtaining a state ID is prohibitive, and a state ID would be applicable outside of our small city. A program providing assistance in getting a state ID would make a lot more sense.
Order #12. The City Manager is requested to confer with the appropriate departments to organize regular suppers on the second Saturday of each month, starting on the 13th of August, with free food for the Cambridge community in open public spaces throughout the various Cambridge neighborhoods. Councillor Mazen
Who pays for all the free food?
Order #13. That the City Council go on record in support of S.2327, an act promoting housing and sustainable development. Councillor Toomey
It will be interesting to see how much of this bill survives after all of the suburban legislators hack out all the really important provisions that might require their respective communities to share in the burden of providing affordable housing.
---
---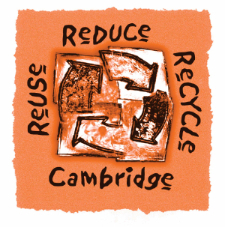 Prevent Waste, Pollution and Habitat Destruction - and More! Shop Second-Hand Instead of New
Moving Season Tips
Reduce Food Waste and Save Money
Compost That Stuff!
Bring "POISON, DANGER, WARNING, or CAUTION" Items to HHW Collection: Sat June 18
Volunteer at the City Dance Party: Fri June 24
Yard Waste Season
Of Interest
Recycling Questions Answered
Opt-Out from Unwanted Mail
Prevent Waste, Pollution and Habitat Destruction - and More! Shop Second-Hand Instead of New
There are MANY environmental benefits to shopping second-hand, including reducing energy and water use, protecting animal (and human) habitats, reducing pollution, and reducing the use of chemicals and pesticides. Additionally, it's been said that seventy times more waste is generated upstream to make a new product, so by buying used you're preventing seventy times the waste of the item you just bought from being created as well!
Shopping second-hand is much more affordable, fun, green, supports the local economy, and you can find great stuff! Visit this site for locations of second-hand shops, and don't forget about the biggest yard sale in Cambridge this weekend:
Harvard Habitat for Humanity's Stuff Sale, June 18 & 19
The biggest yard sale in Cambridge occurs every summer at the Harvard Science Center Plaza at 1 Oxford Street. The Stuff Sale offers mini-fridges, rugs, lamps, futons, storage bins and hundreds of other items useful to college students and anyone setting up an apartment. All proceeds go to support Harvard Habitat for Humanity's mission to build housing for the needy. The sale is open to all from 9AM-5PM on these dates:
Yard sales are great places to shop second-hand! Check out this site that helps you find nearby sales, as well as Craigslist's garage sale page.
---
Moving Season Tips
Reduce Box Waste
Consider reusable boxes: https://www.boxsave.com. Have moving boxes? After you're all moved in, consider posting your boxes on Freecycle or Craigslist, or a neighborhood email list, so someone else can use them. Some moving companies have box sharing programs, such as U-HAUL. There's also this resource: http://www.usedcardboardboxes.com/about-us.
Donate Stuff
If you have items in good-condition that you no longer want, take a little time to get them to a thrift store or consignment shop. See our Donate Map and our "Get Rid of It Right" resource. Don't forget all clean and dry textiles can be donated -- learn more here.
Special Disposal Required
Many materials require special disposal, including fluorescent bulbs and non-alkaline batteries. Learn more with our "Get Rid of It Right" resource. Don't miss our next Household Hazardous Waste Day this Saturday, June 18.
Visit the Recycling Center
Many items are accepted at the Recycling Drop-off Center, located at 147 Hampshire Street in the back of the Public Works yard, during open hours (Tu/Th 4pm-7:30pm, Sat 9am-4pm). The yard is closed to the public at all other times.
Spread the Word
---
Reduce Food Waste and Save Money
Make It Last: Fruit and Veggie Storage Tips
Make your fruits and veggies last longer to reduce waste and save money!
Store Inside the Fridge: apples, berries, cherries, grapes, kiwi, lemons, oranges, almost all vegetables & herbs. After ripening at room temperature: apricots, nectarines, peaches, pears, plums, and tomatoes.
Outside the Fridge: Store in a cool place: bananas, mangos, papayas and pineapples. Store in a cool, dark place: potatoes & onions. Basil & winter squashes: store at room temperature - once cut, store squashes in fridge.
Freeze or Share Your Extra Food
If you've got extra food, consider freezing it. Learn more about freezing food here. Or, reach out to friends and neighbors to see if they are interested in your extra food.
---
Compost That Stuff!
Do you compost? Thank you! Ready to start? Learn more here. If you have questions, feel free to contact the Recycling Division. Composting is nature's way of recycling and a terrific way to reduce waste and protect the climate. Learn more about the composting-climate connection here.
Curbside pilot participants, please be sure to put out your green bin every week, and call us by noon the following day if your green bin was missed: 617-349-4815. Purchase more compostable bags at Tags Hardware, Pemberton Farms, Cambridge Naturals, and Whole Foods. Email morr@cambridgema.gov if you need a coupon.
---
Bring "POISON, DANGER, WARNING, or CAUTION" Items to HHW Collection: Sat June 18
9am-1pm, Volpe Transportation Center Lot 4 (via Munroe off 3rd St.) MAP
Click here for what's accepted at the next Household Hazardous Waste Collection, including alternative options and what you can bring to the Recycling Center during open hours. Cambridge residents only, bring proof of residency. We accept auto fluids, non-alkaline batteries, car tires, glues, medications, fluorescent bulbs, thermometers, thermostats, paint products, solvents, and propane tanks (20 lbs or less). If the product label includes the words POISON, DANGER, WARNING, or CAUTION, bring to HHW collection. Property Managers: if you're bringing more than 25 pounds or 25 gallons from a Cambridge residential building or if you have no proof of residency, email recycle@cambridgema.gov in advance. Remaining 2016 dates: Sat, Sept 10 and Sat, Oct 29.
---
Volunteer at the City Dance Party: Fri June 24
Join us at the City Dance Party at City Hall next Friday evening! We are building a team of recycling volunteers to mingle in the crowd at the beginning of the event and tell people about little known recycling tips (textile recycling, furniture donation, opt out of unwanted junk mail!). No experience needed! If you are super enthusiastic, we even have costumes available. Volunteers get a free reusable bag. Contact Camilla at celvis@cambridgema.gov to sign up! We have a lot of additional outreach opportunities this summer. Let us know if you would like to get involved!
---
Yard Waste Season
Yard waste season is in full swing! Here's the link to our website where you can review what is accepted and how to prepare it. Remember, if you hire a contractor, they are responsible for removing yard waste. Call DPW for "YARD WASTE ONLY" stickers (617-349-4800) or email.
---
Of Interest
Get It Fixed! Fixer Fair, This Sunday June 19 - Father's Day!
The Somerville Arts Council is sponsoring another Fixer Fair on Sunday, June 19 from 2pm-5pm, Union Square Plaza, organized by the Somerville Tool Library. Fixer Fair is a free, public, outdoor event devoted to repair! Don't throw it out, fix it!
ReuseConex is Coming to Boston - Oct 17-19, 2016
ReuseConex is a conference all about innovative reuse programs that happens every other year. Previously held in Austin, TX, Portland, OR, and Raleigh, NC, this year it will be in Boston - October 17-19, 2016. Please help spread the word to interested stakeholders.
Donate Your Laptop and Help a High School Student - Through July 10
The Laptop Project is accepting laptop donations to distribute to students at Cambridge Rindge and Latin high school who do have not have adequate computer access. Learn more here.
See recycled art by artist Bobby Brown at the Multicultural Arts Center, 41 Second St, Cambridge, from July 5 - September 9. Opening reception July 14 from 6pm-8pm. Bobby created the trophies for this year's Go Green Challenge in the schools.
More Recycling Stations Coming to the Red Line
MASSRECYCLE has received a grant from the Cambridge Redevelopment Authority to expand the MBTA Public Space Recycling Pilot Project on the Red line. They will be placing recycling kiosks at Davis, Porter, Harvard, Central and Kendall Stations. Marketing opportunities for businesses can be found here.
Cambridge Trees Need You!
Have a City tree near your home? It would be great if you would water it periodically. Young trees need extra TLC. If you can care for a young tree(s) near you by watering it, and weeding and mulching the tree well, please contact the Parks Division at 617.349.4885. Gator bags can be provided.
---
Recycling Questions Answered
Why Should Shredded Paper Go in a Clear Plastic Bag?
The bag needs to be clear so staff see that it's not trash. Shredded paper that is loose in the recycling bin likely won't get recycled as it will fall through the cracks and end up with broken glass and other small debris. Will a stapled paper bag work for my shredded paper? It should, though it's more likely to break open in the recycling truck. Clear plastic bags are a better bet. Another option is to bring shredded paper to the Recycling Center during open hours and put it in the paper roll-off.
Please shred sparingly. Shredding paper reduces the number of times the paper can be recycled, because it makes the fibers in the paper shorter. Longer fibers make higher quality paper. Learn more here.
Can Clear Plastic Bags Be Used for Other Recycling?
NO.
Can I Recycle Plastic Plant Pots?
YES! Just rinse off the dirt and place in your curbside recycling bin. See the full list of what to recycle.
What If My Recycling Bin Is Full?
You can place excess recycling outside the recycling toter at the curb. Flatten or nest boxes if possible. If this happens frequently, use this form to request another toter at no charge or email recycle@cambridgema.gov.
---
Opt-Out from Unwanted Mail and Reduce Waste
In just a few steps you can start clearing out your mailbox with these organizations. Remember, reducing is better than recycling!
---

Know that recycling is easy and mandatory in Cambridge! Review what to recycle and help educate new residents! Encourage others to stay in the loop and sign up for the City's monthly e-newsletter on recycling, composting and reducing waste. Just email us at recycle@cambridgema.gov.
Here's Something Worth Watching
---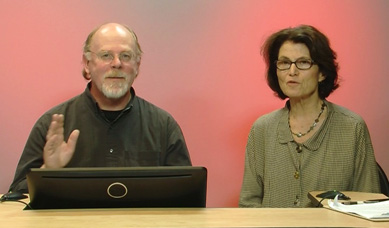 We are back on the air as of Tues, Oct 13, 2015. The show is broadcast live every Tuesday at 5:30pm and 6:00pm with producers/hosts Judy Nathans and Robert Winters. We plan to have other guest hosts as well.
[complete list of shows - with links to YouTube videos of each]
Cambridge InsideOut Episodes 155-156: July 12, 2016 – featuring Cambridge Water
Cambridge InsideOut Episodes 153-154: July 5, 2016
Cambridge InsideOut Episodes 151-152: June 28, 2016
Cambridge InsideOut Episodes 149-150: June 21, 2016
Cambridge InsideOut Episodes 147-148: June 14, 2016
Cambridge InsideOut Episodes 145-146: June 7, 2016 (Part 2 with Luis Vasquez)
Cambridge InsideOut Episodes 143-144: May 31, 2016
Cambridge InsideOut Episodes 141-142: May 24, 2016
Cambridge InsideOut Episodes 139-140: May 17, 2016 - with guest Will MacArthur
Cambridge InsideOut Episodes 137-138: May 10, 2016
Cambridge InsideOut Episodes 135-136: May 3, 2016
Cambridge InsideOut Episodes 133-134: April 26, 2016
Cambridge InsideOut Episodes 131-132 w/Patrick Barrett: April 19, 2016
Cambridge InsideOut Episodes 129-130 w/Jesse Kansan-Benanav: April 12, 2016
Cambridge InsideOut Episodes 127-128: April 5, 2016
Cambridge InsideOut Episodes 125-126: March 29, 2016
Cambridge InsideOut Episodes 123-124: Mar 22, 2016
Cambridge InsideOut Episodes 121-122: March 15, 2016
Cambridge InsideOut Episodes 119-120: March 8, 2016
Cambridge InsideOut Episodes 117-118: Mar 1, 2016
Cambridge InsideOut Episodes 115-116: Feb 23, 2016
Cambridge InsideOut Episodes 113-114: The Picture Show (Feb 16, 2016)
Cambridge InsideOut Episodes 111 (BYOB Ordinance) and 112 (Feb 9, 2016)
Cambridge Inside Out Episodes 109 and 110 (Parts 2 and 3 of Conversation with Tip O'Neill (1992) (Jan 17, 2016)
New and Old – Cambridge InsideOut Episodes 107 and 108 (Part 1 of 1992 Tip O'Neill Conversation) (Jan 26, 2016)
Cambridge InsideOut Episodes 105-106 with Anthony Galluccio (Jan 12, 2016)
Cambridge InsideOut Episodes 103-104 with Vice Mayor Marc McGovern (Jan 5, 2016)
Cambridge InsideOut Episodes 101-102: Looking Ahead to 2016-17 (Dec 29, 2015)
Cambridge InsideOut – Episodes 99 and 100: Looking Back at the 2014-15 Cambridge City Council (Dec 23, 2015)
Cambridge InsideOut – Episodes 97 and 98 (Dec 16, 2015)
Cambridge InsideOut – Episodes 95 and 96 with Patrick Barrett (Dec 9, 2015)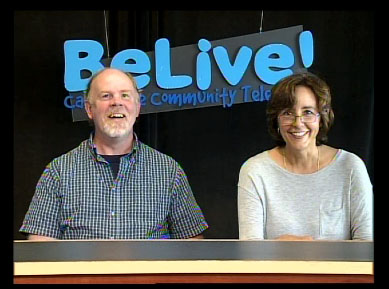 Cambridge InsideOut Episodes 93 and 94 – On Civic Infrastructure (Dec 1, 2015)
Cambridge InsideOut Episodes 91 and 92 – Digging into the ballot data (Nov 17, 2015)
Cambridge InsideOut Episodes 89 and 90 – Making Sense of the 2015 Cambridge Election Results (Nov 11, 2015)
Election Day Discussion – Cambridge InsideOut Episodes 87 and 88 (Nov 3, 2015)
One Week before the Election – Cambridge InsideOut Episodes 85 and 86 (Oct 27, 2015)
PR Election Mechanics – Cambridge InsideOut Episodes 83 and 84 (Oct 20, 2015)
Oct 13, 2015 - The Return – Cambridge InsideOut Episodes 81 and 82
June 10 - Cambridge InsideOut Episodes 63 and 64 with Glenn Koocher
We had a great time doing these shows with the man who invented the original Cambridge InsideOut - Glenn Koocher.
Cambridge InsideOut on CCTV during 2013-2014 featured co-hosts Susana Segat and Robert Winters.
Cambridge InsideOut on CCTV during 2015-2016 featured co-hosts Judy Nathans and Robert Winters.
A new report is estimating that the greater Boston area will need another 435,000 new housing units by 2040 to lure new workers and accommodate an aging population. [Reports available here]
Note: When comparing the peak population of Cambridge back in the 1950s (over 120,000) to what it is today (perhaps 107,000) it's important to keep in mind that families were typically much larger then. It's also the case that what people find acceptable in terms of living space and amenities has changed dramatically over six decades. This translates into considerably more "units" of housing (and higher density) in Cambridge if the population should rise to levels close to what they were in days of yore.
---
The Advent of PR in Cambridge
originally published in the Cambridge Civic Journal on Feb 12, 1998
---
April 2, 2016 - Yet another fun April Fool's Day
April 2, 2015 - Another fun April Fool's Day
April 2, 2013 - Well, that was fun. Thanks to everyone for being such a sport on April Fool's Day.
Central Square Advisory Committee 2011/2012 Recommendations (Nov 28, 2012)
The Neverending Study of Central Square
Aug 11, 2012 - While preparing to write a series of essays on Central Square, I put together the following list of Central Square studies culled from a variety of sources. I have originals for most of these. If you know of any others, please let me know. - Robert Winters
Feb 1980 - CDD report entitled "Central Square - Commercial Area Revitalization District
June 1980 - CDD booklet entitled "Facade Improvements" with focus on Central Square
Apr 1983 - "Central Square Report" produced by City Council's Central Square Subcommittee (study began in 1980 or 1981)
1987 - A report produced in 1987 about a Subcommittee that allegedly built on the 1983 report (may be same as Central Square Action Plan)
Nov 1987 - Central Square Action Plan
1989 - Draft Central Square Development Guidelines
May 1993 - Results of the "Mayor's Forum on Central Square"
Oct 1993 - Report by the Committee to Promote and Enhance Central Square Now!
Aug 1994 - A Study of the Visual Images and Signage of Central Square (CDD)
May 1995 - Central Square Improvements Project, Master Plan Report
May 1995 - An Urban Design Plan for Central Square (executive summary)
May 2001 - Summary Notes from "A Conversation about Central Square"
Feb 2000 - The Gibbs Report, Central Square Commercial Market Study
Oct 2004 - Central Square, Cambridge - Rising Fortunes at a Regional Crossroads (Rekha Murthy)
Dec 2004 - Reviving a Traditional City - Central Square, Cambridge, gets a facelift (Rekha Murthy)
June 2005 - Street Media: Ambient Messages in an Urban Space - a photographic analysis of Central Square, Cambridge, Massachusetts (Rekha Murthy)
2009 - CDD Central Square Customer Intercept Survey Report
2011 - Central Square Market Profile
2011 - Red Ribbon Commission Study Report
2012 - Goody/Clancy report and recommendations
2013 - K2C2 Final Reports
K2C2 Final Reports Released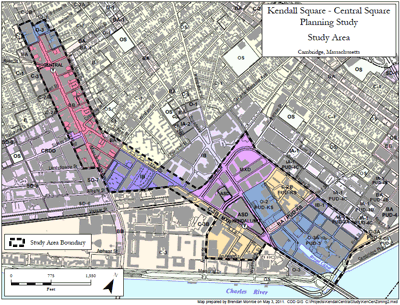 The final reports for Kendall Square and Central Square are now available for download. Zoning discussions based on the recommendations of the K2 and C2 Advisory Committees, which are encapsulated in these reports, will continue in 2014.
Community Development Department
Kendall Square Central Square Planning Study (K2C2)
Central Square Final Report 2013 Part 1, December 2013
Central Square Final Report 2013 Part 2, December 2013
Kendall Square Final Report 2013 Part 1, December 2013
Kendall Square Final Report 2013 Part 2, December 2013
This comprehensive planning effort guided by stakeholder advisory committees, City staff, and a team of multidisciplinary consultants led by Goody Clancy, developed a vision and master plan for Central Square, Kendall Square, and the area South of Main Street (including the Osborn Triangle) connecting the two squares. Both final reports are divided into two parts; in each case you will need to review both parts to read the entire report.
---
THE TASTY DINER of HARVARD SQUARE - A film by Federico Muchnik (33½ minutes)
FYI - Current Rules and Goals: Cambridge City Council & Cambridge School Committee
---
---
June 7, 2009 - Once upon a time there was a civic organization in Cambridge known as the Cambridge Civic Association (CCA). It was formed in 1945 out of several organizations that had been existed through the 1930s and that had lobbied the state legislature to create the Plan E Charter option (1938) which featured a city manager form of government and proportional representation elections for city council and school committee. These reforms were central to model charter reform movements active in the United States from the early 1900s. The central theme of the CCA in its early days was "good government" in the sense of being anti-patronage and for professionally managed local government. This changed with the introduction of rent control at the end of the 1960s after which the CCA shifted leftward and became permanently lashed to the mast of the rent control vessel. Though the CCA still exists on paper (I believe), it rapidly declined after the statewide abolition of rent control (late 1994) and essentially disappeared a decade later (early 2005).
I bring up the ghost of the CCA today only to point out that when it was created it had some very admirable goals. Here's the original Mission Statement of the CCA:
Purposes: This association is formed for the following purposes:
1. To promote businesslike, honest, and efficient conduct of local government, open to public scrutiny.
2. To induce residents to take an active interest in the affairs of the City of Cambridge.
3. To encourage and support the candidacy of men and women seeking election to public office and to support intelligent, wholesome leadership in public affairs.
4. To assure that the best qualified persons are appointed to positions in the City government after consideration of all qualified candidates.
5. To promote among the citizens of Cambridge equitable distribution and benefit of public services and equal opportunity for economic security, education, and social advancement.
These are pretty good founding principles for a civic organization and I'm tempted to say that some should be incorporated into the recently adopted City Council's Goals for FY2010 (adopted Feb 2, 2009). In fact, of the 22 current goals, the only one that comes close is: "An increased level of recruitment and opportunities for membership on boards and commissions." The current Council goals emphasize things like "fostering community" via block parties and such, though one has to wonder if the City should be promoting these activities or just getting out of the way so that people can foster community on their own. The goals also seem to put some emphasis on developing "successful nightlife campaigns" while mentioning nothing about promoting ordinary "daytime" economic activity that supports the everyday needs of residents.
One founding principle of the CCA that fell into disuse over the years is listed above as #3: To encourage and support the candidacy of men and women seeking election to public office and to support intelligent, wholesome leadership in public affairs. Indeed, I can personally testify to the fact that in its dying years the only reason the CCA made endorsements at all was because the CCA-endorsed incumbents wanted the benefit of having an advertised CCA slate of candidates that would help secure their reelection. There was precious little effort to recruit new candidates or to support them. Today, the benefits of incumbency are greater than ever. The cost of political campaigns have become absurdly high and most of the incumbents now have (City paid) staff who are inevitably political appointees who directly or indirectly assist in the reelection efforts of their bosses. The deck is increasingly stacked against challengers. Furthermore, the salary and benefits for elected councillors are now so sweet that it is unlikely that any of them would ever want to move on to another job.
With this background in mind, I would like to encourage all Cambridge residents to help level the playing field by finding out about this year's challengers for seats on the Cambridge City Council and the Cambridge School Committee. This is not meant as a dig against any particular incumbent as much as an appeal to support the challengers in what is a difficult and laudable effort. Please see the Cambridge Candidate Pages for the current list of expected candidates. Then use your own judgment - don't expect me or anyone else to do it for you.
Speaking of this year's municipal election, there are some activists who are now expending great effort to attack the City Manager and most of the current City Council. That is not nor has it ever been the intention of the Cambridge Civic Journal or its editor. Candidates are now being seduced by financial promises from one angry fellow with a Brattle Street address and a basketful of grudges. Former CCA Executive Board members from its darkest and most manipulative days are oozing up from the civic swamp trying to at last make good on their failed campaigns of the early 1990s to oust city manager Bob Healy.
It's entertaining to watch people who have primarily earned disrespect in their civic efforts try to capitalize on the recent Monteiro jury decision as a means of realizing their decades-old vendettas. Conveniently forgotten in their recent letters to Cambridge's "oldest weekly newspaper" are the many achievements of City Manager Bob Healy, the strong financial position of the City, and the recent 8-1 vote of confidence bestowed upon Mr. Healy in granting him a three year contract extension. Also missing in this testimony is the fact that virtually all affirmative action in the hiring of employees and department heads has taken place on Mr. Healy's watch. These letters also fail to divulge how long these writers have been carrying their jealousy and anger toward Mr. Healy for actually orchestrating progress in Cambridge while the best they could ever do is snipe from the sidelines. - Robert Winters
---
This Old Land of Cambridge - The true story of the geological history of Cambridge - by George Ehrenfried
Sadly, George passed away (Jan 5, 2010) at the age of 96. He led many a geology-themed hike with the AMC Local Walks/Hikes.
Pen Portraits of Prominent People - by Henry J. Mahoney Editor, Cambridge Sentinel - 1923
This book was published c. 1923 and features very witty one-page "pen portraits" (with photo) of prominent Cantabrigians of the day. I'll be adding names alphabetically as time permits. There are 182 portraits in the book.
It comes to mind that there may be some value in expanding these profiles to other prominent Cantabrigians who arrived on the scene after 1923, including prominent Cantabrigians of today. With this in mind, I extend the invitation to any and all who may wish to contribute their own "pen portraits" of Cambridge people. Contributions do not necessarily have to be in the style of Mr. Mahoney. Inclusion is, as always, subject to the erratic discretion of the editor.
Special thanks to Karen Welch for sending me the book. - RW
---
Cambridge School Volunteers is looking for people who can give one to two hours per week to help students in the Cambridge Public Schools, grades K through 12. No experience necessary. Call 617-349-6794 or e-mail csv@cpsd.us for more details.
Oliver Wendell Holmes – Morning Exercises of December 28, 1880
As recorded in the book 250th Anniversary of the Settlement of Cambridge (1881)
---


Robert Winters, Editor
Cambridge Civic Journal
(about me - updated!!)




The Cambridge Civic Journal is an independent newsletter of civic affairs in the City of Cambridge, Massachusetts. It is published as a public service by Central Square Publications. All items are written by Robert Winters unless otherwise noted. [Of course, I do sometimes forget.]

Thoughts for these times:
Men never do evil so completely and cheerfully as when they do it from religious conviction. -- Blaise Pascal

''This is our fucking city, and nobody is gonna dictate our freedom. Stay strong.'' -- David Ortiz
Subscribe to the Cambridge Civic Journal.
Specify in your message whether you wish to receive each new e-mail version or if you wish to be notified when the online versions are available at this web site. Under no circumstances will the subscription list be made available to any third party.
"The Number One thing I would emphasize is that journalists and bloggers would do well to see themselves as partners in the provision of information and that each can benefit greatly from the other. I've never seen this as a competition. It is especially true these days that local papers and young journalists are not very well-versed in the communities they serve. Much of the institutional memory has either died out or been bought out." -- Robert Winters, mathematician and creator of the Cambridge Civic Journal, an online publication about Cambridge, MA (rwinters.com)
Jorkin: "Come, come, Mr. Fezziwig, we're good friends besides good men of business. We're men of vision and progress. Why don't you sell out while the going's good? You'll never get a better offer. It's the age of the machine, and the factory, and the vested interests. We small traders are ancient history, Mr. Fezziwig."
Fezziwig: "It's not just for money alone that one spends a lifetime building up a business, Mr. Jorkin…. It's to preserve a way of life that one knew and loved. No, I can't see my way to selling out to the new vested interests, Mr. Jorkin. I'll have to be loyal to the old ways and die out with them if needs must."
Scrooge: "I think I know what Mr. Fezziwig means, sir."
Jorkin: "Oh, you hate progress and money, too, do you?"
Scrooge: "I don't hate them, sir, but perhaps the machines aren't such a good thing for mankind, after all."
Memorable scene in "A Christmas Carol"