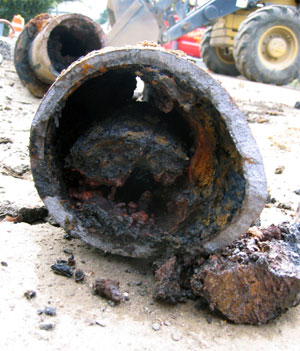 6 inch water main - MWRA
The City Council was supposed to tour the Alewife area this morning to learn the things that all of them should already have known for some time. Perhaps the rain gave them a reprieve. Meanwhile, here are some things on tonight's menu:
Manager's Agenda #2. Transmitting communication from Richard C. Rossi, City Manager, relative to Awaiting Report Item Number 14-132, regarding a report on monitoring aged pipelines to prevent unexpected breaks.
One of the realities of older cities is that some of the infrastructure has been in place for many decades and maybe even for a century or more. The Water Department used to have on display some of the water pipes that were excavated when replaced. They were so occluded that you couldn't believe water could even pass through them. It's not just the water pipes, of course. There are still plenty of "direct bury" electrical lines that are not in conduit, and blocks and neighborhoods that often operate at full capacity and beyond just begging for a failure. The gas line to my house recently had to be re-lined due to low pressure from the street. When they excavated, they found that the century-old gas line was so degraded and perforated that the packed earth was all that was keeping gas in the line. Renewing old cities is a neverending task.
Manager's Agenda #9. Transmitting communication from Richard C. Rossi, City Manager, relative to Calendar Item Number 2, dated June 16, 2014, regarding the legality and feasibility of instituting a fifteen dollar an hour minimum wage ordinance.
The City Solicitor's analysis is an interesting read. The bottom line is this: "Although no Massachusetts court has analyzed the legality of a minimum wage ordinance, based on cases that have analyzed local legislation of the landlord-tenant "civil relationship," it appears that a minimum wage ordinance would lie outside of the City's authority under the Massachusetts Constitution."
Manager's Agenda #12. Transmitting communication from Richard C. Rossi, City Manager, relative to the Cambridge Conversations final report, Strategic Recommendations for a Citywide Plan.
The more interesting process will be the comprehensive planning process that will soon commence. Hopefully that will be as productive as the one that took place in 1992 leading up to the Growth Policy Document: "Toward a Sustainable Future" that still stands at the core of the current "master plan" for the city. My greatest concern is that this could degenerate into an arena where competing factions spend more time lobbying for their predetermined positions that they do cooperatively sketching out balanced plans for te good of the city. The fact that this will get underway at the same time that municipal election campaigns are being organized will likely further pollute the waters.
One of the things I found interesting about the "Cambridge Conversations" process is how fundamentally different many of the public comments were from much of what now occupies the activist sphere. There is generally a tremendous amount of satisfaction with the way the city has evolved in recent years and the fact that so many people want to live here is proof of this. This is not so surprising in that most established neighborhoods have largely been unaffected by recent growth - except for the escalating cost of housing. Most of the growth has taken place in areas that were formerly industrial - consistent with established plans.
Quite a few people, including me, identified the lack of coordinated regional planning as a concern - especially transportation planning. My guess is that the stickiest point next year will revolve around housing. Everybody will say how important affordable housing is, but the battle lines will be drawn between those who support additional housing development in Cambridge and the region vs. those who want to severely restrict new housing with the possible exception of subsidized low- and moderate-income housing.
The best outcome next year will be if the focus can be on "place making" in interesting and creative ways instead of just fighting over how much density or how high the buildings should be. People all over the country are moving back into cities, and figuring out how best to accommodate that trend and create great urban environments should be high on the priority list.
Applications & Petitions #3. A zoning petition has been received from Normandy Real Estate Partners and Twining Properties to amend Article 20.000 of the Zoning Ordinance and Zoning Map of the City of Cambridge by adding a new Section 20.800 entitled Mass and Main Residential Mixed Income Subdistrict within the Central Square Overlay District.
This is guaranteed to get a lot of attention in the coming months. Rather than prematurely argue the merits of the petition, I'll simply say that this is a symptom of a serious problem with the current Cambridge City Council. An extensive planning process (K2C2) was completed about two years ago that culminated in recommendations for Kendall and Central Squares. The City Council has been in a state of paralysis since then. They are under no obligation to support all of the recommendations, but they certainly should be discussing them and proposing changes that can garner majority support. Instead, they have done nothing. So a property owner has to come forward with a zoning petition to jump-start the process.
Order #2. That the City Manager is requested to confer with all relevant City Staff and Departments to examine the feasibility of posting advisory signage to broadly encourage a motor vehicle speed limit of 20 to 25 miles per hour on City streets. Councillor Carlone
I really don't think that traffic signage should be about "encouragement" other than the occasional "SLOW" sign. The City lacks the authority to arbitrarily establish speed limits, but there are some specific street types for which that authority should be sought. For example, a one-way street with parking on both sides and a relatively narrow travel lane should have no greater than a 25mph speed limit. Streets with bike lanes should be regulated in such a way that motor vehicle speeds in lanes adjacent to a bike lane should not be more than 15-20mph above typical bike speeds. There should also be much stricter enforcement of all traffic laws (and, yes, that includes cyclists).
Order #4. That the City Manager is requested to assess the possibility of adding dedicated cycling infrastructure to Pearl Street as a part of the reconstruction process. Councillor Cheung
Councillor Cheung's order conveniently uses the phrase "dedicated cycling infrastructure" rather than "cycle track." Contradicting many of Councillor Cheung's assertions is the Vassar Street example where traffic is now routinely choked, there is almost no safe space remaining in the roadway except to "take the lane," emergency vehicles now avoid the street for safety's sake, and trucks routinely park on the sidewalk due to the extreme inflexibility of the road design. For a great example of cycle tracks in practice on Concord Ave., see cambridgecivic.com/?p=2285 and especially the video at vimeo.com/55394832.
It's also an established fact that when parking is removed travel speeds increase. I'm sure the City would then decide to turn Pearl Street into an obstacle course of speed tables and raised intersections. What is the incentive for complicating the road in this way? Have there been many bike accidents along this road? In the map at youarehere.cc/p/bicycle-accidents/cambridge, all I see is darkness on Pearl Street - few, if any, reported accidents. In other words, this is a "solution" in search of a problem. The preferred alternative would be to do a complete repaving of the street with appropriate street markings. Kids can continue to ride legally on the sidewalks if they wish.
Order #5. The City Manager is requested to confer with the Election Commission and the appropriate City departments to determine a feasibility study and subsequent action plan, instituting suffrage for immigrants in Cambridge. Councillor Mazen
This notion comes up every decade or so and thankfully has gone nowhere each time even when a home rule petition was able to squeak by before getting buried by the state legislature. We already have a suffrage mechanism for immigrants. It's called citizenship. Many people, including me, feel that citizenship and the right to choose elected officials are indistinguishable. I would not want non-citizens electing my representatives - even in municipal elections.
Order #13. That the City Manager is requested to examine ways to streamline both the City's process and the City's technology for replying to Massachusetts Public Records Law requests and to examine how major cities' open data and FOIA requests are handled, including options for a full time data management team including representatives of the City Clerk's office, the City Solicitor's office, and IT. Councillor Mazen
The only question in this regard should be which information should be publicly available - not the cost or difficulty in obtaining it. It's understandable that accessing some documents may require significant time and that there should be a cost associated with that, but this should not apply to the wide range of data that can be made publicly available with relative ease. - Robert Winters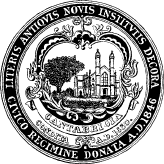 Application Deadline Extended to Dec 8
City Manager Richard C. Rossi is seeking individuals to fill vacancies on the Cambridge GLBT (Gay, Lesbian, Bisexual and Transgender) Commission. Prospective Commissioners must either reside or work in Cambridge.
The mission of the Commission is to advocate for a culture of respect and to monitor progress toward equality of all persons with regard to sexual orientation and gender identity. The Commission also monitors policies and practices that have a positive effect on the health, welfare and safety of all persons who live, visit or work in the City of Cambridge with regard to sexual orientation and gender identity. For more information about the Commission, visit www.cambridgema.gov/glbt or on Facebook, www.facebook.com/Cambridge.GLBT.Commission.
The Commission normally meets on the 4th Thursday of each month and Commissioners are expected to volunteer some time outside of meetings for various projects.
A letter of interest and brief resumé should be sent via e-mail, mail or fax by Monday, Dec 8, 2014 to:
Richard C. Rossi, City Manager
City of Cambridge
795 Massachusetts Avenue
Cambridge, MA 02139
Fax: 617-349-4307
E-mail: citymanager@cambridgema.gov
---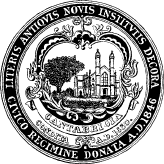 City Manager Richard C. Rossi is seeking persons interested in serving on the Cambridge Commission for Persons with Disabilities (CCPD) Advisory Board. Made up of 11 Members who serve three-year terms in a volunteer capacity, the CCPD Board meets on the second Thursday of every month at 5:30pm, at 51 Inman St., 2nd floor conference room, Cambridge.
CCPD seeks to build a Membership that reflects the cultural and racial diversity of the city, is cross-disability in nature and representative of the different geographical areas of the community. Members must be current residents of Cambridge.
CCPD works to maximize access to all aspects of Cambridge community life for individuals with disabilities, strives to raise awareness of disability matters, to eliminate discrimination, and to promote equal opportunity for people with all types of disabilities – physical, mental and sensory. CCPD Members are expected to work with other Members and CCPD staff to fulfill the goals and objectives of the CCPD Ordinance (Cambridge Municipal Code, Chapter 2.96). CCPD Members are expected to attend monthly meetings, participate in subcommittees and work on various short and/or long-term projects, as needed.
"It is really terrific to be part of the policy planning and decision-making chain, on behalf of people and families affected by disabilities," said Bet MacArthur MSW LICSW, Member of the CCPD Board. "The Commission's energy and attention to disability issues extends our influence far beyond our City operations --- to state, regional, and even national levels -- it's fun to work so productively with a smart, positive group like the CCPD Board."
For more information, contact Kate Thurman, Cambridge Commission for Persons with Disabilities at 617-349-4692 or ccpd@cambridgema.gov. Interested persons should submit a letter by Friday, Dec 5, 2014 describing their relevant experience and the kinds of disability-related issues or projects that interest them (along with a resume if possible) to:
Richard C. Rossi, City Manager
City of Cambridge
795 Massachusetts Avenue
Cambridge, MA 02139
Fax: 617-349-4307
E-mail: citymanager@cambridgema.gov
---
Cambridge-based Hubway Bike Share Stations Will Remain Available through the Winter

Cambridge, MA -- For the second year in a row, Hubway, the metro-Boston area's public bike share system, will continue to be available to riders throughout winter at almost all Cambridge-based stations. Last year, the City of Cambridge piloted year-round Hubway service, which was very successful with over 35,000 rides from December through March, despite the exceptionally harsh winter.
"Cambridge broke new ground last year with our first-in-the-region winter operation of a bike share system," said Cambridge City Manager Richard C. Rossi. "We are pleased to be able to build on last year's success by continuing to offer this sustainable transportation option throughout the coming winter season."
Almost all stations in Cambridge will remain operational throughout the winter, though stations located at Lafayette Square/Main Street and Dana Park will be removed from the street for the season to accommodate snow plowing operations. All station updates will be posted on the station map at www.thehubway.com/stations, www.hubwaytracker.com, and on the Spotcycle app for smart phones (www.spotcycle.net). Annual members may continue to use the Cambridge stations during the season at no additional cost. 24-hour, 72-hour, and monthly passes will be available for purchase as usual.
As was the case last year, snow removal will be part of the daily responsibilities of the Hubway field staff in addition to the daily rebalancing of the system in order to meet peak demand cycles.
Users should bear in mind that only Cambridge-based stations will be in operation throughout winter. Closures of other stations will begin in mid-November, with Brookline and Somerville concluding operations on Wednesday, November 26. For the first time, a reduced number of stations in Boston will remain open through December. The entire system is expected to re-open in March or early April, depending on weather conditions.
During extreme inclement weather conditions, Hubway may temporarily close the system, and public announcements will be made via social media and the Hubway's website. Station alerts will also be emailed to annual and monthly Hubway members, and all riders can consult the Spotcycle app to learn whether or not bicycles are available. In the event of a system closing, riders will be able to return bikes to all stations securely, but will not be able to check bikes out.
Find out more about the Hubway system at www.thehubway.com.
---
Mon, Nov 24
9:30am The City Council will conduct a walking tour of the Concord Alewife Area (meet at 9:30am in New Street parking lot at Danehy Park)
5:30pm City Council meeting (Henrietta S. Attles Meeting Room, 459 Broadway)
Tues, Nov 25
5:30pm The City Council's Ordinance Committee will conduct a public hearing on the Timothy R. Flaherty, et al. II zoning petition requesting the City Council to amend the Zoning Map of the City of Cambridge to expand the Medical Marijuana Overlay District, MMD-1 to encompass 61 Mooney Street. This hearing to be televised. (Henrietta S. Attles Meeting Room, 459 Broadway)
7:00pm Planning Board meeting (2nd floor meeting room, City Hall Annex, 344 Broadway)
General Business
1. Update by Brian Murphy, Assistant City Manager for Community Development.
2. Adoption of the Meeting Transcript(s)
3. Board of Zoning Appeal Cases
Public Hearing
7:00pm PB#293 (continued) 79 John F. Kennedy Street, Special Permit to construct approximately 77,000 square feet of new gross floor area within the existing campus of the Harvard Kennedy School of Government pursuant to Section 19.20 – Project Review Special Permit by President and Fellows of Harvard College. The proponent will also request Board of Zoning Appeal dimension variances for setback relief, height of the proposed loading bays and width of the proposed curb cut at Eliot Street.
8:00pm PB#286 (continued) 75 New Street, Special Permit to construct 93 residential units pursuant to the Project Review Special Permit (Section 19.23); Special Permit for Multifamily housing in the Industry A-1 District (Section 4.26.3), Reduction of the Side and Rear Yard Setbacks (Section 5.34.2(b)), Setback Reduction of On-Grade Parking and for On-Grade Parking within 10 feet of the building (Sections 6.44.1(a), (b) and (g) and 10.45) and Waiver of Parking Screening Requirements (Section 6.47.8). By Abodez Acorn 75 New Street LLC.
Mon, Dec 1
5:30pm City Council Roundtable/Working Meeting to discuss city-wide planning, including discussions with the Planning Board. No public comment. No votes will be taken. Meeting will not be televised. (Henrietta S. Attles Meeting Room)
Tues, Dec 2
4:00pm The City Council's Human Services and Veterans Committee will conduct a public hearing to discuss poverty and issues related to the experience of organizations working with those living in poverty. (831 Mass. Ave., Basement Conference Room)
7:00pm Planning Board meeting (2nd floor meeting room, City Hall Annex, 344 Broadway)
General Business
1. Update by Brian Murphy, Assistant City Manager for Community Development.
2. Adoption of the Meeting Transcript(s)
3. Board of Zoning Appeal Cases
Public Hearing
7:00pm PB#294 – 88 Ames Street, (PB#294), Project Review Special Permit for a new development within the existing Cambridge Center block at 88 Ames Street. The proposal is for up to 280 housing units with ground floor retail. Petitioner seeks a modification to the bicycle parking requirements pursuant to Section 6.108, including Sec. 6.104 Location of Bicycle Parking 6.104.1; Sec. 6.105 Design and Layout of Bicycle Parking 6.105.1 (d) and (f); Sec. 6.106 Access Standards for Bicycle Parking 6.106.1 (a) and (b). The applicant is BP Cambridge Center Residential LLC, an affiliate of Boston Properties.
---
October-November Programs at Fresh Pond Reservation

These events are FREE and open to the public. Children are welcome in the company of an adult.

A Remembrance of Chip Norton, Watershed Manager for the Cambridge Water Department:
http://www.friendsoffreshpond.org/calendar2014/photopages2014cal/jan14/p01-13-14chipnorton.htm
Wake-Up and Weed!
Dates: Every Thursday (except Thanksgiving)
Time: 10am to 12noon
Place: Volunteer trailer in the lower parking lot in front of the Water Dept.
Join our weed-warrior crew! We are Fresh Pond citizens dedicated to keeping invasive plants at bay for the benefit of wildlife, water and humans alike. No experience or long-term commitment necessary! All tools are provided; sturdy shoes, pants, long-sleeves and a water bottle are strongly recommended. Contact Kirsten at 617-349-6489 / klindquist@cambridgema.gov. No registration necessary.

Would you like to join Friends of Fresh Pond Reservation? Membership in Friends of Fresh Pond Reservation costs only $10 per year ($5 for seniors and students, $15 for families). To join, fill out a membership form available in the Ranger Station information racks, e-mail friendsoffreshpond@yahoo.com, call 617-349-6489, or visit our website at www.friendsoffreshpond.org to download a form.

Keep up to date on events at the Pond. Visit the Friends group website at http://friendsoffreshpond.org to learn more about Friends group activities and the reservation and its inhabitants. Upcoming Programs

• The Fresh Pond Reservation Stewardship Program
Fresh Pond Reservation users are getting involved! The Cambridge Water Department's Fresh Pond Reservation Stewardship Program brings people together on a regular basis to monitor plants, conduct maintenance activities, and to learn about the ecology and history of the area. You can find out about projects that are being planned for this summer, including invasive plants removal, Purple Loosestrife nursery monitoring, bird box monitoring, and more. Call Kirsten Kindquist at 617-349 6489 or email klindquist@cambridgema.gov for more information.

• Read the Friends of Fresh Pond Reservation Annual "Year in Review (2013)"

• Grow Native Massachusetts is offering a series of free nature-related "Evenings with Experts" lectures at the Cambridge Public Library, 449 Broadway. Details are at www.grownativemass.org and grownativemass.org/programs/eveningswithexperts in particular. First Wednesdays of the Month, 7:00-8:30pm.

• Sign up for the City of Cambridge's informative "Recycling and Composting Newsletter" by e-mailing recycle@cambridgema.gov.
AMC Local Walks/Hikes - Come for a walk or hike with us.
Fri, Nov 28. Annual Ayer/Groton Hills walk. Come join the longest continually running hike in the AMC. We'll explore the the natural areas between the Nashua River and the Snake Hills. Exact route determined on the fly. Some bushwhacking possible. Around 7 mi, 5 hours. Bring warm clothes and lunch. Meet at 10:00am in NW corner of parking lot behind Nashoba Hospital on Groton Road in Ayer, 42.57878N 71.57399W. L Olin Lathrop.
Fri, Nov 28. Blue Hills Skyline Trail, Quincy. Moderate-rated hike, not for beginners. 6.5-mi. loop hike with a number of steep hills, 10am-3pm, mainly on Skyline Trail, lunch on Nahanton Hill with great view, bring lunch, water and sturdy hiking shoes. Meet at Shea Ice Rink, Willard St., Quincy. From SE Expressway Exit 8, S 0.6mi. on Willard St. From I-93/Route128 Exit 6 Braintree, N 0.7mi. Storm cancels. L Mike Tuohey.
Sun, Nov 30. Blue Hills, Milton, MA. Extremely challenging 5-mi. hike/snowshoe on steep, scenic trails to Great Blue, Little Blue, and more, 9:15am-12:45pm. Bring snack, water, & sturdy footwear. From Rte. 93/128 exit 2B, take Rte. 138 N 1.3 mi. to pkg. lot on R just past Trailside Museum. Storm cancels. L Marc Hurwitz.
Tues, Dec 2. Great Streets of Cambridge. Leisurely 4-mi. walk along historic streets around Harvard and Porter Squares and Huron Village, 6:45-8:45pm. Bring snack. Meet outside of Brattle Theatre (lower level). From Harvard Square T Stop, go 1 block west on Eliot Street; take right on Brattle Street (theatre is on the left). Storm cancels. Wear appropriate footwear for conditions. L Marc Hurwitz.
Sat, Dec 6. Blue Hills, Ponkapoag Pond. Brisk paced 4-5 mi around Ponkapoag Pond, 9:30am-noon. Meet at Ponkapoag Golf Course, Rte. 138, Canton, 0.7 mi. S of I-93/Rte. 128 Exit 2A. Rain cancels. L Debbie Kee.
Sun, Dec 7. Habitat Audubon Sanctuary, Belmont, MA. Slow-paced nature walk through forests and fields and around pond focusing on plant ID and fun and interesting natural history. 9:30am-12:30pm. From Rte. 2, Exit 59 go west on Rte. 60/Pleasant St. 0.6 miles. Right onto Clifton St., first left on Fletcher Rd., bear left at fork, next left on Juniper Rd. 0.2 miles to Sanctuary at #10 Juniper Rd. Steady rain or heavy snow cancels. L Boot Boutwell.
Sun, Dec 7. Blue Hills Hike. 7-mile Chickatawbut section hike in the wildest and most remote area of the Blue Hills Reservation, 10 am-3 pm. Meet at Shea Ice Rink, Willard St., Quincy. From SE Expressway Exit 8 in Quincy, go south 0.6 miles on Willard St. Or from I-93/Route 128 Exit 6 in Braintree, go north 0.7 miles. Or for public transit, take Bus 238 from Quincy Center T station. Joint with Friends of the Blue Hills. L Steve Olanoff.
Sun, Dec 7. Marblehead Light and Castle Rock, Marblehead. Approx 4-mi walk from Deveraux Beach to Castle Rock and Marblehead Light followed by optional hot chocolate break. 11:00am-2:00pm. Take Rte. 114 or Rte. 127 to Ocean St. or Beach St. Go E to Devereaux beach pkg lot. Storm cancels. L Sara Epstein.
Sat, Dec 13. Little Blue Hill Nature Hike. 3-mile nature walk in this little-known section of the Blue Hills Reservation to look for signs of birds and animals in winter, 10 am-noon. From I-93/Route 128 Exit 2B, take Route 138 north to rear of the Park-&-Ride lot on left just after Dunkin Donuts. Joint with Friends of the Blue Hills. L Steve Olanoff.
Sat, Dec 13. Wompatuck State Park, Hingham. 8.5 mile hike w/lunch at scenic pond, 9:30am-2:00pm. Bring lunch/water/hiking shoes. Rte. 3 Exit 14 to Rte. 228N toward Hingham, 4 mi. to Wompatuck sign, then R on Free St. 1.3 mi. to visitor center pkg. lot. Email if severe weather. L Mike Tuohey.
Sat, Dec 13. Middlesex Fells, Winchester. 10am-2:30pm. Moderate walk. Bring water/lunch. Meet Wedgmere Station, Winchester. From Rte. 93 exit 33 (Medford), take S. Border Rd. W 2.2mi. to Mystic Valley Pkwy., 0.9mi. to Bacon St., R under tracks. Lot on L. Storm cancels. L Betsy Goeke.
Sun, Dec 14. Nashua River, Groton. 1:00pm. Walk the scenic trails on the east side of the Nashua River in Groton. The area features a string of conservation areas providing public access to this beautiful waterway. Meet 1:00pm at the fairgrounds parking area at the end of Fairgrounds Rd., 42.6171N 71.5989W. About 2 hours. L Olin Lathrop.
It's a very short agenda this week. Here are a few items of interest with brief comments.
Manager's Agenda #6. Transmitting communication from Richard C. Rossi, City Manager, relative to a recommendation from the License Commission to approve the jitney application of Groupzoom, Inc., d/b/a Bridj for a six month pilot program.
Bridj has been described as a cross between a bus and a taxi service. It's a Cambridge-based company that ran into regulatory roadblocks several months ago when planning to launch its service in Cambridge. These are interesting times with the emergence of services like Uber and the widespread availability of applications for mobile communication devices that make services like Uber and Bridj possible. This recommendation from the Cambridge License Commission is for a six-month pilot program but it does seem like the future is upon us and we'll be seeing a lot more services like this in the future. There was a day when omnibuses and trains were all run outside of government control. Could we be going Back to the Future?
Applications & Petitions #2. A zoning petition has been received from Whitehead Institute, Nine Cambridge Center, to amend the Zoning Ordinance, Sections 14.32.1 and 14.32.2 to provide for an increment of 60,000 square feet of GFA to be allowed by special permit in a portion of the MXD District, in Section 14.70 by retitling "Special Provisions Applicable Within the Ames Street District" and by adding a new Section 14.72 "Special Provisions Applicable Outside the Ames Street District.
The proposal seems sound, but the fact that it does not propose to build housing (only contribute money toward that goal) might translate into some resistance. Not every site is appropriate for housing and this may be one such site. It also proposes to simply expand an existing structure. However, this petition should focus some attention on the bigger picture of adding housing in Kendall Square in locations such as the site of the Volpe Transportation Center down the street. I'm sure there will be some who will say that no changes should be approved until the "Master Plan" process is complete, but that really borders on the ridiculous in a district such as this.
Communications #1. A communication was received from Michael Brandon, 27 Seven Pines Avenue, regarding the Planning Board appointments.
Translation: Mr. Brandon is unhappy with the recent appointments to the Planning Board. His description of the appointments: "Despite the dedication, expertise, civic-mindedness, and good intentions of the board members, this same-as-it-ever-was, opaquely picked panel of powerless project tweakers is obviously designed and inherently destined to obey the administrative staff's instructions and support the rampant, unplanned, uncoordinated, uncontrolled overdevelopment of the city's neighborhoods and natural resources that continues to degrade the quality of residents' lives." I beg to differ. The current Planning Board members and the new appointees are all great people whose interests align well with the great majority of Cambridge residents.
Order #3. That the City Manager is requested to locate the additional funding needed to move forward with the archiving and preservation of all City Council records in the Vault Phase II project. Councillor Simmons
Cambridge is an historic city that should appropriately maintain all of its historic treasures - including the records of City Council proceedings. Whether or not this project can be completed in the current budget cycle, it does have to happen. The City has done a lot in this regard over the last decade or so, especially in conjunction with the opening of the new Main Library and its most excellent Cambridge Room.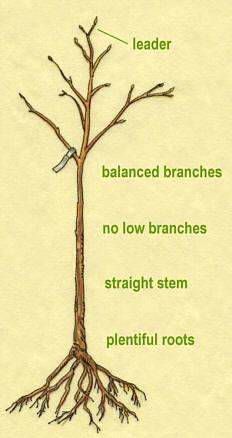 Committee Report #1. A communication was received from Paula Crane, Deputy City Clerk, transmitting a report from Vice Mayor Dennis A. Benzan, Co-Chair of the Economic Development and University Relations Committee and Councillor Nadeem A. Mazen, Chair of the Neighborhood and Long Term Planning, Public Facilities, Arts & Celebration Committee for a joint public meeting held on Oct 28, 2014 for the STEAM working group and its subcommittees to discuss how best to present their research to the greater Cambridge community and for working group members to collectively put forth sound recommendations around: STEAM workforce development, the alignment of all stakeholders, access for all to the innovation economy, and partnerships that will speed the journey.
I have been looking over the committee reports on this for a while now and it's hard for me to get a clear picture of what's going on other than some "brainstorming," creating some kind of web portal, and creating a new "coordinator" job. Maybe this will all turn out great, but so far it seems more like a lot of politically-oriented people riding on board the current national STEM bandwagon. One might think from these reports that education and excitement in Science, Technology, Engineering, and Mathematics has been thoroughly lacking in elementary and secondary schools in Cambridge. That's not the case. There is, however, a gap between the world of MIT, Harvard, and a host of science and technology-oriented companies in Cambridge and many young Cambridge residents who could benefit from jobs and other opportunities in these schools, labs, and companies. I worry that advocacy relating to the Foundry Building as well as much of this other STEM/STEAM discussion may lead to enhanced opportunities for young people who were already going to find good opportunities anyway. Only time will tell if those who might otherwise have been left out will somehow get excited about the opportunities around them and get a head start on developing the kind of skills that will be necessary to access these opportunities.
Frankly, this isn't something that should be bubbling up from a couple of City Council subcommittees. Efforts in this regard should really be growing out of a partnership between the Cambridge School Department, our great local universities, and some of the companies that have been locating in Cambridge during the last few decades. They have had some representation at these committee meetings, but it would be so much better if they were driving the initiative. Otherwise the whole initiative could just come and go with only an extra job left in its wake. The entire Cambridge School Department and all the other local schools have to be at the root of any lasting change.
I am old enough to remember President Kennedy's exhortations on the importance of science and mathematics education in the era of the space program. So many young people, including me, drew inspiration from what was happening during those years. I don't know what the modern-day equivalent inspiration might be, but that's really what is needed in order to get people jazzed about mathematics, science, and related fields. - Robert Winters
CRLS Alumni Association - 2014 Homecoming Calendar
Mon, Nov 24: Rindge Tech Dinner - Tickets sold by the Rindge Tech Alumni Association: Hellenic Cultural Center, 25 Bigelow Avenue, Watertown.
Wed, Nov 26: Open House at CRLS - tours of the new facilities and meeting with Principal Damon Smith 10:00am to 12:00pm @ CRLS. Free of charge!
Wed, Nov 26: Alumni Reunion Night - All classes, all schools. Free Hors D'oeuvres 8:00pm to 10:00pm. Cash Bar. @ Grendel's Den, 89 Winthrop St., Harvard Square.
Thurs, Nov 27: Boys Alumni Soccer Game - 9:00am to 11:00am at Danehy Field #4. No charge!
Thurs, Nov 27: Pre-Game Tailgate - CRLS Football game, with coffee, snacks and good company, 8:30 to 10:00am @ Dilboy Field, 324 Alewife Brook Pkwy., Somerville.
Thurs, Nov 27: CRLS vs Somerville Football Game at 10:00am. AWAY GAME @ Dilboy Field, 324 Alewife Brook Pkwy, Somerville. $5.00 tickets.
Fri, Nov 28: "Back to the Future" Annual CRLS Alumni Association Luncheon with brief business, 11:30am to 2:00pm @ CRLS. No charge, registration requested.
Fri, Dec 15: CRLS Fall Musical "The Addams Family" 7:00pm. with reception @ Fitzgerald Theater, CRLS. $5.00 tickets.
To register or pre-pay for tickets, please go Eventbrite.com and search "crls alumni" or check out the CRLS Alumni Association page on Facebook.
The alumni association is open to those who have attended CRLS and all of its predecessor schools such as Rindge Tech and CHLS. As of today, there are 849 members with the goal of bringing this up to 1000 by the end of the calendar year and to 1500 by the end of this school year. Sign-up and some information is available at https://crlshomecoming2014.eventbrite.com.
---
FINDING ACTIVITIES & SERVICES IN CAMBRIDGE SURVEY
HOW CAN WE MAKE IT EASIER
We need your help!
The City of Cambridge and the Kids' Council, with the support of Code for Boston, are developing a plan to make sure families, youth, and those who support them have the ability to easily find the activities, services and resources they are looking for in Cambridge, when they are looking for them.
We want to develop a new and improved technology to meet your needs, which is why we are asking you, your friends, colleagues and neighbors to complete this quick 5 minute survey.
Here is the link: www.cambridgema.gov/infosurvey
You can take the survey in Arabic, Afrikaans, English, French, German, Haitian Creole, Hindi, Italian, Korean, and Spanish. If you would like paper copies or have any questions, please contact Nancy Tauber, Executive Director of the Kids' Council at ntauber@cambridgema.gov or 617-349-6239.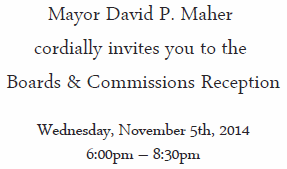 There's a reception this Wednesday honoring the many volunteer members of Cambridge's boards & commissions. The City administration, the Mayor and, presumably, all of the city councillors actually appreciate the efforts of these residents who give their time and energy in support of their city - all without compensation. Some board members deserve special thanks and recognition for their willingness to serve on regulatory boards such as the Planning Board which often has to decide controversial cases. Their public service and generosity often puts them in the crosshairs of malcontent activists who thrive on negativity.
The long-awaited appointments of several new Planning Board members are on this week's agenda. As with every current member of the Planning Board, the new appointees will bring wisdom and a generous spirit to the Planning Board. Unfortunately, the anti-everything activists await them only with slings and arrows. One especially sorry individual even characterized the appointments in a message titled "Healy-Lite locks and loads his 'Planning' Board" stating that "Member-for-Life Chairman Hugh Russell and five other real estate and construction industry reps were retained and extended" and "three more connected pro-development insiders added to the team." His unhappiness is apparently tied to his great disappointment that an applicant who has repeatedly been involved in lawsuits against the City was not appointed (shocking!). The appointments by City Manager Richard Rossi are, in fact, excellent choices and his message to the City Council shows just how responsive this City administration has been to feedback from the public.
Manager's Agenda #1. Transmitting communication from Richard C. Rossi, City Manager, relative to appointments of the following citizens to the Planning Board effective Dec 1, 2014: Mary T. Flynn, Louis J. Bacci Jr., and Thacher Tiffany (Associate Member), and I have reappointed H. Theodore Cohen, and Catherine Preston Connolly.
Nov 3, 2014
To the Honorable, the City Council:
I am pleased to inform you that I have appointed the following citizens to the Planning Board effective Dec 1, 2014: Mary T. Flynn, Louis J. Bacci Jr., and Thacher Tiffany (Associate Member), and I have reappointed H. Theodore Cohen, and Catherine Preston Connolly. They will be serving on the Board with continuing members Steven Cohen, Tom Sieniewicz, Hugh Russell, and Ahmed Nur (Associate Member).
Let's extend a hearty welcome to Mary Flynn, Luis Bacci, and Thacher Tiffany who will lend their various talents to the planning of their city. Let's also extend heartfelt thanks to outgoing members Pam Winters and Steve Winter who have given so much of themselves over the years as members of the Planning Board. As with the newly appointed members, they are our neighbors and friends.
Manager's Agenda #2. Transmitting communication from Richard C. Rossi, City Manager, relative to appointments of members to the Police Review & Advisory Board effective Oct 23, 2014: Mertin Betts, reappointment to a 5-year term; and Beverly C. Sealey, appointment to a 5-year term.
Manager's Agenda #3. Transmitting communication from Richard C. Rossi, City Manager, relative to the appointment of Ivria Glass Fried as a member of the Conservation Commission for a term of 3-years effective Nov 1, 2014.
Much attention has been focused on the Planning Board appointments, but there are many City boards - and hundreds of appointments to be made. The Police Review & Advisory Board (PRAB) and the Conservation Commission are two boards that also serve crucial functions within the City of Cambridge requiring special expertise. We're lucky to have as much available talent in Cambridge as we do.
Manager's Agenda #5. Transmitting communication from Richard C. Rossi, City Manager, relative to a recommendation to change the street name "Rumeal Robinson Place" to Norfolk Place.
I have lived long enough in Cambridge to remember that street being renamed in honor of former CRLS basketball star Rumeal Robinson who went on to achieve fame in both college basketball (Univ. of Michigan) and in the NBA with the Atlanta Hawks and several other teams. After his playing career ended he tried his hand at property development in Jamaica and ended up being arrested and charged with bank fraud, bribery and wire fraud. He was found guilty and served time in jail. His adoptive mother, Helen Ford, was swindled out of her home by one of Robinson's business associates when Robinson asked her to use it as collateral for a loan. The agenda item contains only the message from the City Engineer: "I have received requests from property owners and residents of Rumeal Robinson Place, formerly known as Norfolk Place, to change the name of the street back to Norfolk Place. I have consulted with both the Historical Commission and the Traffic Department regarding this request and have also met with the residents and property owners of the street. All parties are supportive of the requested change." Considering the background, it's no surprise that everyone is in agreement that the name of the street should revert back to Norfolk Place. [You can read one account of the story here.]
Manager's Agenda #6. Transmitting communication from Richard C. Rossi, City Manager, relative to Awaiting Report Item Number 14-19, regarding an update on the Concord-Alewife Plan.
The short version is that the Concord-Alewife Plan was well-conceived and the associated zoning was adopted by the City Council in 2006. At the core of the plan was the goal of introducing housing into this previously commercial precinct to transform it to a mixed use district. Now that the recovering economy has led to housing production in this area, some activists have risen up over the last few years to oppose it. The plan will not be reviewed separately but the City expects to "develop recommendations for possibly updating the plan and zoning in the Concord-Alewife area as the early phase of the upcoming Citywide Planning process in the context of the overall city goals and objectives." Next year is shaping up as an interesting battleground between the pro-growth and no-growth forces. Quite a few cans have now been kicked down the road that we'll now have to travel.
Order #2. The City Manager is requested to confer with the Cambridge Redevelopment Authority, the Department of Public Works and Boston Properties BXP to determine the financial feasibility of the repair needed to the Galaxy: Earth Sphere sculpture and fountain. Councillor Mazen
There's some interesting background (and photos) on this in former Cambridge Redevelopment Authority Associate Director Thad Tercyak's article "MBTA Role in Cambridge Center Project – Kendall Station Urban Initiatives Project, 1979-1989". The artist's name, by the way, is Joe Davis.
Order #4. That the City Manager is requested to provide the City Council with a listing of all available land and buildings currently on the market or potentially for sale in order to initiate a discussion about land purchase and subsequent development of 100% mixed-income housing. Councillor McGovern, Vice Mayor Benzan, Councillor Kelley and Councillor Simmons
I'm sure some developers would also like to get a copy of that listing once it becomes a public record. It will save them a few bucks on research. Two points can here be made. First, it's not such a good idea to show your cards in potential real estate transactions. Second, consider carefully how neighborhood residents will perceive their City government. Most people tend to want to preserve what now exists - even if this is not in their overall best interest or that of the city and the region. The choice they may end up with is between a developer wanting to build lots of gilded condos or the City wanting to build subsidized housing. It's likely that neither option will match the ideal of existing residents. - Robert Winters
The Cambridge Community Learning Center and Cambridge Health Alliance, through a partnership with Spaulding Hospital in Cambridge, were among 20 Massachusetts businesses and labor-management partnerships honored for recognizing the importance of helping their workers learn English. Through the Cambridge Healthcare Worker Education Partnership (CHWEP), the three agencies provide two Healthcare related English classes. The project was funded by Massachusetts Department of Elementary and Secondary Education, and managed by Commonwealth Corporation.
The awards ceremony on October 15 at Northeastern University in Boston was hosted by English for New Bostonians (ENB) and its English Works Campaign, and helps highlight the importance of immigrants to the Massachusetts economy, where one in six workers is foreign-born. It also raises awareness about the tremendous shortage of affordable, high-quality English language instruction, while demonstrating how companies are solving the shortfall problem and meeting their own business needs - workplace ESOL boosts customer service, client/patient care and productivity. Mayor Martin J. Walsh and Secretary of Labor and Workforce Development Rachel Kaprielian, joined ENB for the ceremony that included an audience of more than 200 state officials; business, labor and community leaders; and ESOL students.
As a result of the 20 partnerships, a total of 869 workers have received an average of 131 hours of ESOL instruction each, customized to their particular industries and work responsibilities.
In Cambridge, managers have reported that employees participating in the CHWEP program feel more comfortable speaking up in staff meetings. Participants have reported feeling more confident in their interaction with patients, co-workers and supervisors. Perhaps most importantly, the employees who have taken CHWEP classes have described seeing their career possibilities expand.
"We are honored to receive this recognition for the Cambridge Healthcare Worker Education Partnership, a joint program between Cambridge Health Alliance and Spaulding Hospital that has provided on-site Healthcare English and College Preparation classes for the past four years," said Cambridge Health Alliance CEO Patrick Wardell. "With the help of the Cambridge Community Learning Center and its wonderful faculty, many of the students have now enrolled in associate's and bachelor's degree programs, with several receiving scholarships and awards for their academic excellence. We salute the staff for their commitment to personal and professional development while continuing to provide outstanding care to patients."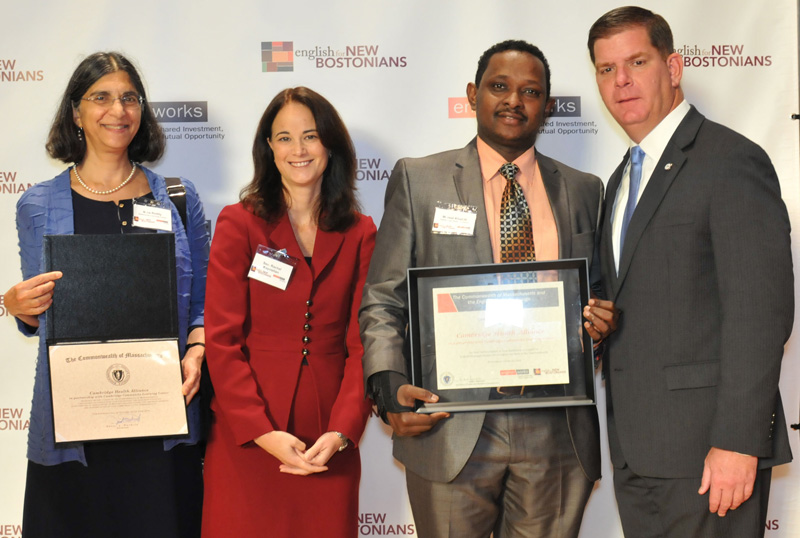 Massachusetts Secretary of Labor and Workforce Development Rachel Kaprielian and Boston Mayor Martin J. Walsh present English Works
Certificate of Recognition and citation from Governor Deval Patrick to Cambridge Health Alliance Associate Chief of Human Resources
Mursal Khaliift (second from right) and Mina Reddy, Cambridge Community Learning Center (first from left).
---
Water not permitted at The Sinclair....
Oct 30 - I just went over to The Sinclair in Harvard Square (Church Street) because my lifelong friends, The Fleshtones, were playing there tonight. The troll guarding the door wouldn't let me enter because I had half a bottle of WATER in my hand. How do places get away with this? I just came from teaching a Harvard class - the end of a day with 4 1/2 hours of teaching. I was tired and thirsty and this douche bag wouldn't let me in because of 10 ounces of WATER. I'm done with The Sinclair. - RW
---
City Manager's Agenda #1. Transmitting communication from Richard C. Rossi, City Manager, relative to appointments of the following citizens to the Planning Board effective December 1, 2014: Mary T. Flynn, Louis J. Bacci Jr., and Thacher Tiffany (Associate Member), and I have reappointed H. Theodore Cohen, and Catherine Preston Connolly.
November 3, 2014
To the Honorable, the City Council:
I am pleased to inform you that I have appointed the following citizens to the Planning Board effective December 1, 2014: Mary T. Flynn, Louis J. Bacci Jr., and Thacher Tiffany (Associate Member), and I have reappointed H. Theodore Cohen, and Catherine Preston Connolly. They will be serving on the Board with continuing members Steven Cohen, Tom Sieniewicz, Hugh Russell, and Ahmed Nur (Associate Member).
As City Manager, one of my most important responsibilities is appointing members to the Planning Board. These choices directly impact the future of our community. In our densely populated city, residents want a smart balance between growth, development, and maintaining neighborhood vitality and overall quality of life.
The paramount goal of the City administration is for Cambridge to remain a highly desirable community to live, work, or raise a family. I want to thank you for your continuing support and guidance on maintaining this critical goal, and I want to recognize the civically engaged citizens across the City for their dedication, hard work, and contributions throughout this process.
Community input has been invaluable to City Staff and me during the selection process and has played a large part in creating a more focused, deliberate, and comprehensive procedure for soliciting and selecting highly qualified candidates. While the process took longer than some may have anticipated, I believe that the selection process has been refined in a way that will continue to benefit us in the future.
The City received 24 Planning Board applications from the public. Each applicant was interviewed, and I selected appointees that will best represent the entire community, including residents and businesses. The composition of the new board provides greater balance and representation in terms of neighborhood distribution, diversity of opinion, community perspective and professional background. Please join my staff and me in thanking the out-going members for their incredible level of dedication and service to our community. Cambridge receives great value from citizens who volunteer their time so generously for a better community. These retiring members of the Planning Board are prime examples of the most dedicated citizens who have served us well for many years and I have offered them the opportunity to consider serving on other board or commission in the future.
Since the law requires Planning Board members to be appointed for five years, staggering the appointment dates of terms is challenging. Because I am strongly committed to creating a representative board, the City will be recruiting additional Planning Board candidates over the coming months. For the duration of this time, one current full member and one associate member will continue serving on the Board in "holdover" status. While future use of "holdover" appointees should be minimized, I feel it necessary to have appointment flexibility at this time to ensure Board diversity.
Shortly after their appointment, new Planning Board members will receive orientation and training. While I believe that Board members are thoughtful in their review and consideration of special permit projects and zoning amendments, I have emphasized to them that it is important to:
1. Be equally considerate, open minded, and fair to all parties with business before them.
2. Follow all City guidelines and be keenly aware of any personal or professional conflicts, both real and potential.
3. Reflect on and consider how projects impact the quality of life in our neighborhoods. During their deliberations and decision making, strongly consider the principles of good urban planning, placemaking, traffic issues, appropriate scale, storm water relief, historical context, and housing needs.
4. Encourage applicants before the Board to proactively engage with neighborhoods and residents, early in the process.
5. Thoroughly review relevant background materials, consult regularly with staff, listen to community concerns, consult with outside consultants, as necessary, utilize site visits, and review relevant reports and studies.
The following biographical descriptions are for the three new appointees:
Mary T. Flynn is a senior manager and strategic planning leader with broad experience in operations management, community development, and planning and zoning process. She is Manager of Facilities Management at Massachusetts Water Resources Authority. Key areas of expertise include strategic planning, real estate and facilities management, community development and zoning. Early in her career, Ms. Flynn worked as Deputy Director of the Cambridge Community Development Department, and she led the creation of the 1993 growth policy document, Towards a Sustainable Future. Ms. Flynn holds a bachelor's degree in Government from Cornell University and an MBA from Boston University. She is a lifelong resident of Cambridge.
Louis J. Bacci Jr. is a lifelong resident of Cambridge. He lives in the Wellington-Harrington neighborhood in eastern Cambridge and has had the opportunity to witness the changes that have taken place in the City over the past fifty years. Mr. Bacci has served as a Union Representative/Executive Board member of Laborers Local 151 for over thirty years. He has extensive experience in the construction industry and has hands-on experience of day-to-day construction activities and managing and supervising projects. As an Estimator Project Manager and as owner of a property maintenance company, he focuses on creative problem solving and has worked on projects spanning a range of scales and complexity.
Thacher Tiffany is an urban planner who holds a masters degree in City Planning with a certificate in Urban Design from MIT. Mr. Tiffany is a LEED Accredited Professional and works in the field of affordable housing. He is Director of Acquisitions for the Beacon Communities, where he manages acquisitions of affordable housing properties through public and private partnerships. Mr. Tiffany also serves on the board of Tent City, a resident controlled mixed-income apartment building in the South End. He has lived in the Boston/Cambridge area for most of his life, and for the last three years in mid-Cambridge.
As always, my staff and I look forward to supporting the Planning Board and the important work that they do on behalf of the residents of Cambridge.
Very truly yours,
Richard C. Rossi
City Manager
---
Today's Quiz Question: How many Cambridge voters have voted in every city-wide election since 1997 (including municipal elections, primaries, state elections, special (city-wide) elections, and federal elections)?
Answer: 158
Don't forget to vote on Tuesday, November 4. Where do I vote?
Comments? Responses? Questions?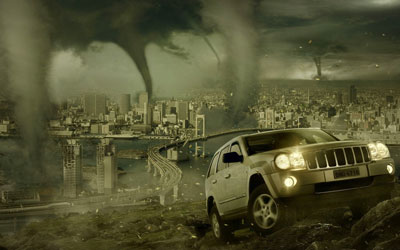 Here's a grab bag of interesting items.
Manager's Agenda #2. Transmitting communication from Richard C. Rossi, City Manager, relative to Awaiting Report Item Number 14-82, regarding a report on the feasibility of preparing a climate change checklist and evacuation plan for residents.
Everyone can appreciate the need to know how to "get out of Dodge" in the event of a serious emergency, but it's interesting how the motivation has shifted over the years from "nuclear attack" to "climate change". It's worth noting that the motivating City Council order was specifically about climate change but the Manager's response wisely refers to general emergency preparedness "utilizing an all-hazards approach."
Manager's Agenda #4. Transmitting communication from Richard C. Rossi, City Manager, relative to Awaiting Report Item Number 14-48, regarding the appointment of the Central Square Action Team strategies that will help Central Square capitalize on and enhance its designation as a Cultural District.
This is a good move for Central Square and its current "Cultural District" designation. Overdependence on one or two people from the Central Square Business Association was not sustainable. Now there will be a lot more stakeholders who can steer things in good directions and exercise greater creativity.
Manager's Agenda #5. Transmitting communication from Richard C. Rossi, City Manager, relative to an update on Participatory Budgeting in Cambridge.
I am interested in this experiment but I'm also very skeptical. Putting cash ($500,000 to start) on the table when there are potentially competing interest groups can be risky business. Years have passed and people are still debating what should go into the Foundry building that was given to the City. I can easily imagine a scenario where one interest group packs a few meetings demanding that their pet project be funded. It's also very problematic that few, if any, of the "neighborhood organizations" in Cambridge are especially representative of their respective neighborhoods. The devil will be in the details. The City will hold an information session on Tues, Oct 28 from 6:00-7:30pm at the Citywide Senior Center for community members who are interested in serving on the Steering Committee (SC) or learning how to otherwise get involved with PB in Cambridge. I hope that more than just the usual suspects attend this meeting.
Manager's Agenda #6. Transmitting communication from Richard C. Rossi, City Manager, relative to Awaiting Report Item Number 14-45, regarding the Plastic Bag Reduction Ordinance.
This communication gives revised language for a "Checkout Bag Ordinance." The key requirement would be that "Retail Establishments which provide Recyclable Paper Bags or Compostable Plastic Bags shall charge for each such bag provided not less than an amount established by Regulations promulgated by the (Public Works) Commissioner. This Checkout Bag charge shall be retained by the Retail Establishment." Note that the fee would be for any checkout bag that is not deemed "reusable" including paper bags. There are some provisions for short-term exemptions. The penalty would be "not more than $300 for each violation and each day a violation occurs shall constitute a separate offense."
Manager's Agenda #8. Transmitting communication from Richard C. Rossi, City Manager, relative to Awaiting Report Item Number 14-84, regarding the Planning Board process.
There are a number of sensible improvements that can and should be made, but why on Earth must everything in Cambridge be turned into a process that takes anywhere from a half year to several years to complete? Does this really produce a better product in most cases?
Communication #3. A communication was received from Patrick W. Barrett III, 41A Pleasant Street, regarding the policy order on Lots #5 and #6 of Oct 20, 2014.
The main point I take from this letter is that a long planning process for Central Square took place a couple of years ago that led to numerous specific recommendations. Our new "activist" City Council has done nothing with that report other than to cherry-pick particular ideas that match the personal politics of specific councillors. In terms of the bigger picture, the City Council has shown great expertise in sitting on its hands.
Communication #4. A communication was received from Peter Valentine transmitting information on sitting.
See above remark.
Order #1. That the City Manager is requested to work with the appropriate City departments to commission a study of Cambridge Youth Centers with a focus on use rates and underutilized space. Councillor Mazen
Though I gladly welcome some correction on this, my observation over the years has been that some of the City's youth centers have been created as much for political reasons as for practical need. We all hope that these centers are well utilized, but past reports have shown this to not always be the case. Now that people are talking about STEM, STEAM, the Foundry Building, pre-K and various other possible initiatives, it's definitely time to honestly assess what already exists and to see how everything can be made to work effectively for everyone. This is a good Order.
Order #2. The City Manager is requested to work with the Community Development Department, the Arts Council, and the Department of Public Works to determine the feasibility of creating and maintaining one or more street piano(s) in one or more parks and/or plazas in Cambridge. Councillor Mazen
It was fun having the piano in Lafayette Square a few years ago and we could use more public pianos, miniature golf, and other good stuff. Often the best initiatives are the simplest ones.
Order #4. That the City Manager is requested to confer with the Police Department, the Fire Department, and other appropriate City departments to review the negative impacts, if any, of street-narrowing initiatives. Vice Mayor Benzan, Councillor Kelley and Councillor McGovern
This Order strikes at the heart of the zealotry exhibited by some City staff who are on a mission to make the landscape as hostile as possible toward motor vehicle operators. Calming traffic is a good thing, but when all flexibility in the roadway is eliminated all it can take is one vehicle to break down or a minor fender-bender and traffic can be brought to a standstill. The "road diet" advocates are, in my humble opinion, ignorant of the realities of actual road usage, especially in winter conditions.
Order #16. That the City Manager is requested to instruct the appropriate City departments to install a raised intersection and traffic-calming measures in front of Cadbury Commons on Sherman Street. Councillor Cheung
Order #17. That the City Manager is requested to investigate the status of the Masse Hardware Company sites located at 243 Walden Street and 253 Walden Street and, if available, consider acquiring one or both sites for mixed-income affordable housing of a suitable scale and report back to the Council regarding findings. Vice Mayor Benzan and Councillor McGovern
These two Orders appear to directly respond to the housing development proposed for the Masse properties on two corners of the intersection of Walden and Sherman Streets. It is also worth noting that Orders such as #17 nowadays make reference to "middle-income affordable housing" rather than just "affordable housing." This seems to acknowledge the political reality that those who object to proposed housing developments may not be too keen about replacing those proposed high-priced condos with a low-income housing.
Committee Reports #1. A communication was received from Donna P. Lopez, City Clerk transmitting a report from Councillor Timothy J. Toomey, Chair of the Government Operations, Rules and Claims Committee for a public hearing held on Oct 8, 2014 to review the City Council's most recent goals and to make recommendations for the FY16 Goals; said goals to include a goal relating to City-wide planning.
I could say much about this meeting that was supposed to be about all of the City Council's major goals. One city councillor used this meeting to repeatedly press for the single, overly specific goal of hiring a "STEAM coordinator." That seemed to entirely miss the point of the meeting. One of the more positive goals expressed was for the re-invigoration of philanthropy as a means of funding various initiatives. With some of the big companies locating especially in Kendall Square, that goal could potentially be very consequential. - Robert Winters

Cambridge Repair Café a Success!
Somerville Tool Library & DIY Resources
Pumpkins, Leaves & Free Compost Til 10/30
Opt Out of Phone Books
Crazy for Compost: 37 Million Pounds Collected
Cambridge Repair Café a Success!
The first Cambridge Repair Café held 9/27 was a great success! The Cambridge Community Center was an amazing host letting us take over the gym and spread out for repairs of electrical appliances, textiles, bicycles, furniture, toys, jewelry and more! 80+ people came to learn how things work and to how to fix broken items. About 70% of the items brought were repaired with help from our 20 knowledgeable fixit volunteers including toasters, fans, blenders, pants, shirts, reusable shopping bags, necklaces, TVs, sunglasses, ceramics, speakers, printers, radios, record players, leaf shredder, piano bench, irons, dehumidifier, lamps, cameras, coffee machines, air conditioners, knives, and shoes. Check out photos from the event on our Facebook page or the Cambridge Chronicle.
Somerville Tool Library & DIY Resources
Join the Somerville Tool Library, opening this fall!  It will be housed in Parts and Crafts at 577 Somerville Ave. Membership is open to all area residents. Check their wishlist for tool donations they are seeking. Get a free one year memberships in exchange for a substantial donation. For a $50 yearly fee, members can borrow tools from the library for free according to our user agreement.  For more info, email somervilletoollibrary@gmail.com or subscribe to the mailing list.
Did you know that the Cambridge Public Library has a huge Do-It-Yourself collection?  From carpentry to plumbing and electrical to automotive, the CPL has the resources you need to make your next project a success. Our talented librarians can help you find the materials to achieve your home improvement goals and it's 100% free. If we don't have it in our collection, we can get it from one of the 43 cities in our network. So remember, visit the Library to get DIY information you need!
Pumpkins, Leaves & Free Compost Til 10/30
After Halloween, pumpkins are accepted with yard waste for curbside collection (remove candles). But, consider cooking your sugar pumpkins! Chop it and roast in the oven or steam/puree it to use in delicious roasted breads, soups, cookies, pies and more.
Save fall leaves to cover up or bury food scraps in your backyard compost bin, and remember to keep right ratio: 3 parts "browns" to 1 part "greens". Remember that separate yard waste collection (leaves, grass and small twigs & branches), ends the week of Dec 8-13 and begins again April 1st. For yard waste stickers, order them online, call DPW, or stop by the office.
Cambridge residents can get free compost in small quantities at the Recycling Center during open hours: Tues/Thurs 4pm-7:30pm and Sat 9am–4pm. Bring your own containers and get some while it's available this year, through October 30. Thanks to Rocky Hill Farm for giving back our food scraps as rich beautiful soil!
Opt Out of Phone Books
Yellowbook will be delivering their phone books to Cambridge residents in December.  If you don't want one delivered to your house, visit www.yellowpagesoptout.com. You also can opt out of unwanted mail from retailers, credit card companies, or cable/phone companies from over 4000 companies with Catalog Choice and help reduce waste. For example, you can stop getting weekly circulars from Global Direct, they will honor opt-out requests, so add them to "your choices". Just register for FREE at CatalogChoice.Org to create an account to start cleaning out your mailbox. Join thousands of Cambridge residents who have signed up and opted out of well over 25,000 different unwanted mailings!
Crazy for Compost: 37 Million Pounds Collected
Cambridge Recycling is proud to announce that over 37 million pounds of food scraps have been diverted from disposal and sent for composting. Together we're making a big impact: a whopping 36,000,000 pounds from Cambridge businesses; 732,000 pounds at our four food scrap drop-off sites since 2008; 321,000 pounds at the Cambridge Public Schools since 2009; and 91,000 pounds in the curbside compost pilot program in North Cambridge since April 2014. To celebrate these achievements, two City staff Ms. Randi Mail and Meryl Brott both received a 2014 Food Heroes Honorable Mention from Mayor Maher. Visit the Cambridge Recycling table at the Food Heroes Awards Ceremony 10/23 from 5pm-7pm at City Hall, 795 Mass Ave, 2nd Floor, where we'll share tips to reduce food waste and eligible North Cambridge households can sign up to participate for the second half of the pilot. National Food Day, October 24th is a nationwide celebration of healthy, sustainably produced foods and a campaign for better food policies.
---
Take the 50% recycling pledge today at www.cambridgema.gov/recycle and get a free sticker!
Recycle More. Trash Less.
---
We're taking some time off from Cambridge InsideOut. We're down a co-host and considering our options.
Recent Broadcasts of Cambridge InsideOut [complete list of shows]
Aug 19 - Cambridge InsideOut Episodes 79 and 80 with Terry Smith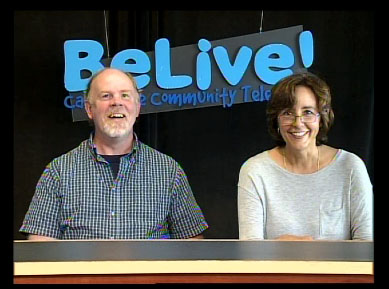 Aug 5 - Cambridge InsideOut Episodes 77 and 78 with Patty Nolan
July 29 - Cambridge InsideOut Episodes 75 and 76 with Brian Corr
July 22 - Cambridge InsideOut Episodes 73 and 74 with Marc McGovern
July 15 - Cambridge InsideOut Episodes 71 and 72: News and Events, July 2014
July 1 - Transportation Safety w/guest Rozann Kraus
June 24 - Cambridge InsideOut Episodes 67-68: More News Around Town
June 17 - Tales from the Democratic Convention and other news from around town
June 10 - Cambridge InsideOut Episodes 63 and 64 with Glenn Koocher
We had a great time doing these shows with the man who invented the original Cambridge InsideOut - Glenn Koocher.
June 3 - Cambridge InsideOut Episodes 61 and 62 – News and Commentary
Watch Cambridge InsideOut on CCTV every Tuesday at 5:30pm and 6:00pm. The co-hosts are Susana Segat and Robert Winters.
---
Three Secret Gardens in Cambridge, Massachusetts
---
Cambridge Selected to Compete for $5 Million Dollar Energy Efficiency Prize
Aug 12 - The City Cambridge was one of 52 communities across the country selected to advance to the quarterfinalist round of the Georgetown University Energy Prize (GUEP), a $5 million incentive competition to reduce America's energy consumption.
Cambridge has assembled a municipal team, outlined a plan and secured signed commitments of collaboration from NSTAR, MIT and HEET (Home Energy Efficiency Team).
"Getting to the Quarterfinals is just the beginning, now the Cambridge community needs to generate real energy savings by upping everyone's commitment to energy efficiency and solar," said City Manager Richard C. Rossi.
Cambridge is motivated to succeed because it currently pays some of the highest energy prices in the country, so the next challenge is to motivate renters, landlords and homeowners to tackle energy efficiency and solar installations.  Significant energy efficiency strides are necessary for the Cambridge community to achieve net-zero for all energy use in buildings.
In total, over the two years of the GUEP competition, Cambridge and other participants have the potential to save more than $1 billion in total energy costs and cut millions of tons of CO2 emissions.
"The communities GUEP selected are leaders in energy efficiency who will develop innovative approaches that will inspire and enable others to follow in their footsteps," said Dr. Francis Slakey, Founder and Executive Director of the Georgetown University Energy Prize.
"Over the next few months, we will fine tune our energy efficiency plans and look for input and participation from the community through our school children, educational institutions, landlords, tenants and homeowners," said Brian Murphy, Assistant City Manager for Community Development.  "We welcome hearing from individuals who want to volunteer their time and energy to making Cambridge the home of energy innovation."
To learn more about the Georgetown University Energy Prize and to track the competition's progress, visit www.guep.org, or follow the Prize on Twitter (@GUEnergyPrize).
About Georgetown University Energy Prize
The Georgetown University Energy Prize aims to rethink America's energy use by harnessing the ingenuity and community spirit of towns and cities all across America. Over the course of a two-year period, the Prize will challenge small- to medium-size towns, cities and counties to rethink their energy use, and implement creative strategies to increase efficiency. To compete for the Prize, local governments, residents, utilities and others will need to work together to demonstrate success in sustainably reducing energy consumption. For more information, visit www.guep.org.
Magazine Beach Park is located on the Charles River at the foot of Magazine St., Cambridge, MA.
Plenty for all...this summer & fall
Sat & Sun, Oct 18-19
Head of Charles Regatta
8am-5pm | Fabulous vantage point for viewing and cheering world-class rowers in this iconic race.
Bring a picnic. FREE.
November
Cambridge Arts Exhibit
Magazine Beach Exhibit | Views of a Changing Public Resource. Cambridge Arts - Gallery 344, 344 Broadway. FREE.
For news & event updates: www.magazinebeach.org -- In case of rain, check event updates on our website.
A new report is estimating that the greater Boston area will need another 435,000 new housing units by 2040 to lure new workers and accommodate an aging population. [Reports available here]
Note: When comparing the peak population of Cambridge back in the 1950s (over 120,000) to what it is today (perhaps 107,000) it's important to keep in mind that families were typically much larger then. It's also the case that what people find acceptable in terms of living space and amenities has changed dramatically over six decades. This translates into considerably more "units" of housing (and higher density) in Cambridge if the population should rise to levels close to what they were in days of yore.
---
K2C2 Final Reports Released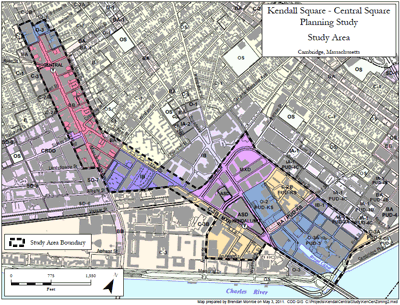 The final reports for Kendall Square and Central Square are now available for download. Zoning discussions based on the recommendations of the K2 and C2 Advisory Committees, which are encapsulated in these reports, will continue in 2014.
Community Development Department
Kendall Square Central Square Planning Study (K2C2)
Central Square Final Report 2013 Part 1, December 2013
Central Square Final Report 2013 Part 2, December 2013
Kendall Square Final Report 2013 Part 1, December 2013
Kendall Square Final Report 2013 Part 2, December 2013
This comprehensive planning effort guided by stakeholder advisory committees, City staff, and a team of multidisciplinary consultants led by Goody Clancy, developed a vision and master plan for Central Square, Kendall Square, and the area South of Main Street (including the Osborn Triangle) connecting the two squares. Both final reports are divided into two parts; in each case you will need to review both parts to read the entire report.
---
The Advent of PR in Cambridge
originally published in the Cambridge Civic Journal on Feb 12, 1998
---
April 2, 2013 - Well, that was fun. Thanks to everyone for being such a sport on April Fool's Day.
Central Square Advisory Committee 2011/2012 Recommendations (Nov 28, 2012)
The Neverending Study of Central Square
Aug 11, 2012 - While preparing to write a series of essays on Central Square, I put together the following list of Central Square studies culled from a variety of sources. I have originals for most of these. If you know of any others, please let me know. - Robert Winters
Feb 1980 - CDD report entitled "Central Square - Commercial Area Revitalization District
June 1980 - CDD booklet entitled "Facade Improvements" with focus on Central Square
Apr 1983 - "Central Square Report" produced by City Council's Central Square Subcommittee (study began in 1980 or 1981)
1987 - A report produced in 1987 about a Subcommittee that allegedly built on the 1983 report (may be same as Central Square Action Plan)
Nov 1987 - Central Square Action Plan
1989 - Draft Central Square Development Guidelines
May 1993 - Results of the "Mayor's Forum on Central Square"
Oct 1993 - Report by the Committee to Promote and Enhance Central Square Now!
Aug 1994 - A Study of the Visual Images and Signage of Central Square (CDD)
May 1995 - Central Square Improvements Project, Master Plan Report
May 1995 - An Urban Design Plan for Central Square (executive summary)
May 2001 - Summary Notes from "A Conversation about Central Square"
Feb 2000 - The Gibbs Report, Central Square Commercial Market Study
Oct 2004 - Central Square, Cambridge - Rising Fortunes at a Regional Crossroads (Rekha Murthy)
Dec 2004 - Reviving a Traditional City - Central Square, Cambridge, gets a facelift (Rekha Murthy)
June 2005 - Street Media: Ambient Messages in an Urban Space - a photographic analysis of Central Square, Cambridge, Massachusetts (Rekha Murthy)
2009 - CDD Central Square Customer Intercept Survey Report
2011 - Central Square Market Profile
2011 - Red Ribbon Commission Study Report
2012 - Goody/Clancy report and recommendations
2013 - K2C2 Final Reports
---
THE TASTY DINER of HARVARD SQUARE - A film by Federico Muchnik (33½ minutes)
FYI - Current Rules and Goals: Cambridge City Council & Cambridge School Committee
---
---
June 7, 2009 - Once upon a time there was a civic organization in Cambridge known as the Cambridge Civic Association (CCA). It was formed in 1945 out of several organizations that had been existed through the 1930s and that had lobbied the state legislature to create the Plan E Charter option (1938) which featured a city manager form of government and proportional representation elections for city council and school committee. These reforms were central to model charter reform movements active in the United States from the early 1900s. The central theme of the CCA in its early days was "good government" in the sense of being anti-patronage and for professionally managed local government. This changed with the introduction of rent control at the end of the 1960s after which the CCA shifted leftward and became permanently lashed to the mast of the rent control vessel. Though the CCA still exists on paper (I believe), it rapidly declined after the statewide abolition of rent control (late 1994) and essentially disappeared a decade later (early 2005).
I bring up the ghost of the CCA today only to point out that when it was created it had some very admirable goals. Here's the original Mission Statement of the CCA:
Purposes: This association is formed for the following purposes:
1. To promote businesslike, honest, and efficient conduct of local government, open to public scrutiny.
2. To induce residents to take an active interest in the affairs of the City of Cambridge.
3. To encourage and support the candidacy of men and women seeking election to public office and to support intelligent, wholesome leadership in public affairs.
4. To assure that the best qualified persons are appointed to positions in the City government after consideration of all qualified candidates.
5. To promote among the citizens of Cambridge equitable distribution and benefit of public services and equal opportunity for economic security, education, and social advancement.
These are pretty good founding principles for a civic organization and I'm tempted to say that some should be incorporated into the recently adopted City Council's Goals for FY2010 (adopted Feb 2, 2009). In fact, of the 22 current goals, the only one that comes close is: "An increased level of recruitment and opportunities for membership on boards and commissions." The current Council goals emphasize things like "fostering community" via block parties and such, though one has to wonder if the City should be promoting these activities or just getting out of the way so that people can foster community on their own. The goals also seem to put some emphasis on developing "successful nightlife campaigns" while mentioning nothing about promoting ordinary "daytime" economic activity that supports the everyday needs of residents.
One founding principle of the CCA that fell into disuse over the years is listed above as #3: To encourage and support the candidacy of men and women seeking election to public office and to support intelligent, wholesome leadership in public affairs. Indeed, I can personally testify to the fact that in its dying years the only reason the CCA made endorsements at all was because the CCA-endorsed incumbents wanted the benefit of having an advertised CCA slate of candidates that would help secure their reelection. There was precious little effort to recruit new candidates or to support them. Today, the benefits of incumbency are greater than ever. The cost of political campaigns have become absurdly high and most of the incumbents now have (City paid) staff who are inevitably political appointees who directly or indirectly assist in the reelection efforts of their bosses. The deck is increasingly stacked against challengers. Furthermore, the salary and benefits for elected councillors are now so sweet that it is unlikely that any of them would ever want to move on to another job.
With this background in mind, I would like to encourage all Cambridge residents to help level the playing field by finding out about this year's challengers for seats on the Cambridge City Council and the Cambridge School Committee. This is not meant as a dig against any particular incumbent as much as an appeal to support the challengers in what is a difficult and laudable effort. Please see the Cambridge Candidate Pages for the current list of expected candidates. Then use your own judgment - don't expect me or anyone else to do it for you.
Speaking of this year's municipal election, there are some activists who are now expending great effort to attack the City Manager and most of the current City Council. That is not nor has it ever been the intention of the Cambridge Civic Journal or its editor. Candidates are now being seduced by financial promises from one angry fellow with a Brattle Street address and a basketful of grudges. Former CCA Executive Board members from its darkest and most manipulative days are oozing up from the civic swamp trying to at last make good on their failed campaigns of the early 1990s to oust city manager Bob Healy.
It's entertaining to watch people who have primarily earned disrespect in their civic efforts try to capitalize on the recent Monteiro jury decision as a means of realizing their decades-old vendettas. Conveniently forgotten in their recent letters to Cambridge's "oldest weekly newspaper" are the many achievements of City Manager Bob Healy, the strong financial position of the City, and the recent 8-1 vote of confidence bestowed upon Mr. Healy in granting him a three year contract extension. Also missing in this testimony is the fact that virtually all affirmative action in the hiring of employees and department heads has taken place on Mr. Healy's watch. These letters also fail to divulge how long these writers have been carrying their jealousy and anger toward Mr. Healy for actually orchestrating progress in Cambridge while the best they could ever do is snipe from the sidelines. - Robert Winters
---
This Old Land of Cambridge - The true story of the geological history of Cambridge - by George Ehrenfried
Sadly, George passed away (Jan 5, 2010) at the age of 96. He led many a geology-themed hike with the AMC Local Walks/Hikes.
Pen Portraits of Prominent People - by Henry J. Mahoney Editor, Cambridge Sentinel - 1923
This book was published c. 1923 and features very witty one-page "pen portraits" (with photo) of prominent Cantabrigians of the day. I'll be adding names alphabetically as time permits. There are 182 portraits in the book.
It comes to mind that there may be some value in expanding these profiles to other prominent Cantabrigians who arrived on the scene after 1923, including prominent Cantabrigians of today. With this in mind, I extend the invitation to any and all who may wish to contribute their own "pen portraits" of Cambridge people. Contributions do not necessarily have to be in the style of Mr. Mahoney. Inclusion is, as always, subject to the erratic discretion of the editor.
Special thanks to Karen Welch for sending me the book. - RW
---
Cambridge School Volunteers is looking for people who can give one to two hours per week to help students in the Cambridge Public Schools, grades K through 12. No experience necessary. Call 617-349-6794 or e-mail csv@cpsd.us for more details.
Oliver Wendell Holmes – Morning Exercises of December 28, 1880
As recorded in the book 250th Anniversary of the Settlement of Cambridge (1881)
---


Robert Winters, Editor
Cambridge Civic Journal
(about me - updated!!)




The Cambridge Civic Journal is an independent newsletter of civic affairs in the City of Cambridge, Massachusetts. It is published as a public service by Central Square Publications. All items are written by Robert Winters unless otherwise noted. [Of course, I do sometimes forget.]

Thoughts for these times:
Men never do evil so completely and cheerfully as when they do it from religious conviction. -- Blaise Pascal

''This is our fucking city, and nobody is gonna dictate our freedom. Stay strong.'' -- David Ortiz
Subscribe to the Cambridge Civic Journal.
Specify in your message whether you wish to receive each new e-mail version or if you wish to be notified when the online versions are available at this web site. Under no circumstances will the subscription list be made available to any third party.
"The Number One thing I would emphasize is that journalists and bloggers would do well to see themselves as partners in the provision of information and that each can benefit greatly from the other. I've never seen this as a competition. It is especially true these days that local papers and young journalists are not very well-versed in the communities they serve. Much of the institutional memory has either died out or been bought out." -- Robert Winters, mathematician and creator of the Cambridge Civic Journal, an online publication about Cambridge, MA (rwinters.com)
Jorkin: "Come, come, Mr. Fezziwig, we're good friends besides good men of business. We're men of vision and progress. Why don't you sell out while the going's good? You'll never get a better offer. It's the age of the machine, and the factory, and the vested interests. We small traders are ancient history, Mr. Fezziwig."
Fezziwig: "It's not just for money alone that one spends a lifetime building up a business, Mr. Jorkin…. It's to preserve a way of life that one knew and loved. No, I can't see my way to selling out to the new vested interests, Mr. Jorkin. I'll have to be loyal to the old ways and die out with them if needs must."
Scrooge: "I think I know what Mr. Fezziwig means, sir."
Jorkin: "Oh, you hate progress and money, too, do you?"
Scrooge: "I don't hate them, sir, but perhaps the machines aren't such a good thing for mankind, after all."
Memorable scene in "A Christmas Carol"