Thinking out loud about the November municipal election - RW
July 21, 2019 - Tis the season when I assemble the Cambridge Candidate Pages and keep track of who has pulled nomination papers and submitted signatures for the 2019 Cambridge City Council and School Committee elections. At some point the field will be set and attention will turn to who these candidates are and how voters should decide how to rank their preferred candidates or whether to rank certain candidates at all. Voters will be permitted to rank up to 15 candidates for the 9 City Council seats this year.
I have been thinking a lot about what criteria I would use (and would advise others to use) in choosing which candidates to support and how those candidates might be ranked. Here are a few thoughts (and I will likely add to these as time passes):
1) As is often the case, most candidates will agree on many issues, e.g. the need to promote energy efficiency and resilience to any future changes attributable to climate change. There is, however, often a stark difference between how political candidates address matters on which they agree. Some want to mandate change and remove choice. The better candidates want to encourage change and provide incentives. It's a big difference. It's something I will be evaluating very carefully. Some candidates think primarily in terms of bans and reducing options. Others believe in expanding choice and providing good alternatives from which to choose.
2) Everybody seems to agree that affordability in housing and other essentials is highly desirable - even if it is currently elusive for many. However, even as most candidates speak of how much they believe in affordable housing, they generally evade explaining what they really mean by that. The percentage of subsidized housing units in Cambridge is currently just shy of 15% - a fraction that is slightly lower than it was a few years ago but which has been relatively stable for many years (and which is among the highest in the state). Recent changes to the Inclusionary Zoning Ordinance require a flat 20% affordable requirement for all new developments over 10 units - a true mixed-income requirement. Meanwhile some councillors and candidates are pushing the "100% Affordable Housing Overlay" (AHO) proposal because "they believe in affordable housing". What they generally fail to mention is that the AHO is actually a mechanism for transferring privately-owned residential property into "social ownership" in perpetuity. That is, over time its goal is to steadily increase the percentage of housing units that are controlled by government and its agents. In addition, as a result of the permanent deed restrictions required of these developments, they become taxed at the bare legal minimum and thus shift the residential tax burden onto the remaining privately-owned residential properties (unless commercial development is promoted to make up the difference). I will ask candidates if they agree with the goal of having public and quasi-public housing grow at a rate faster than housing in general. I will also ask them if they believe this goal should be achieved by any means necessary even if this means having little or no review by City planners and no mechanism for public objection.
3) In promoting transportation other than single occupancy motor vehicles (whether this be walking, biking, scooters, riding a bus or some other means) I expect most candidates will say how much they support whatever they feel will score them the most votes. They will likely not adequately address the matter of how this affects other modes. Do candidates find significantly increased traffic congestion acceptable just as long as bicycling is encouraged? Do they support a range of bicycle safety enhancements or is a completely segregated bicycle facility the only alternative they find acceptable - even if this creates problems for other modes? Do they support transit and, if so, what specifically do they support? Candidates will often tell you how much they support something without ever addressing the collateral effects.
4) For School Committee candidates, what is more important to you - ensuring that the education of the children of the city prepares them for a good life and to be able to take advantage of the thriving local economy, or making sure that they align with your political and social world view? For what it's worth, I would prefer to have most Cambridge students develop strong mathematics and science skills. I am far less concerned about ensuring that they agree with my social and political views.
I expect to add to this list.
---
2019 Municipal Election: Nomination Papers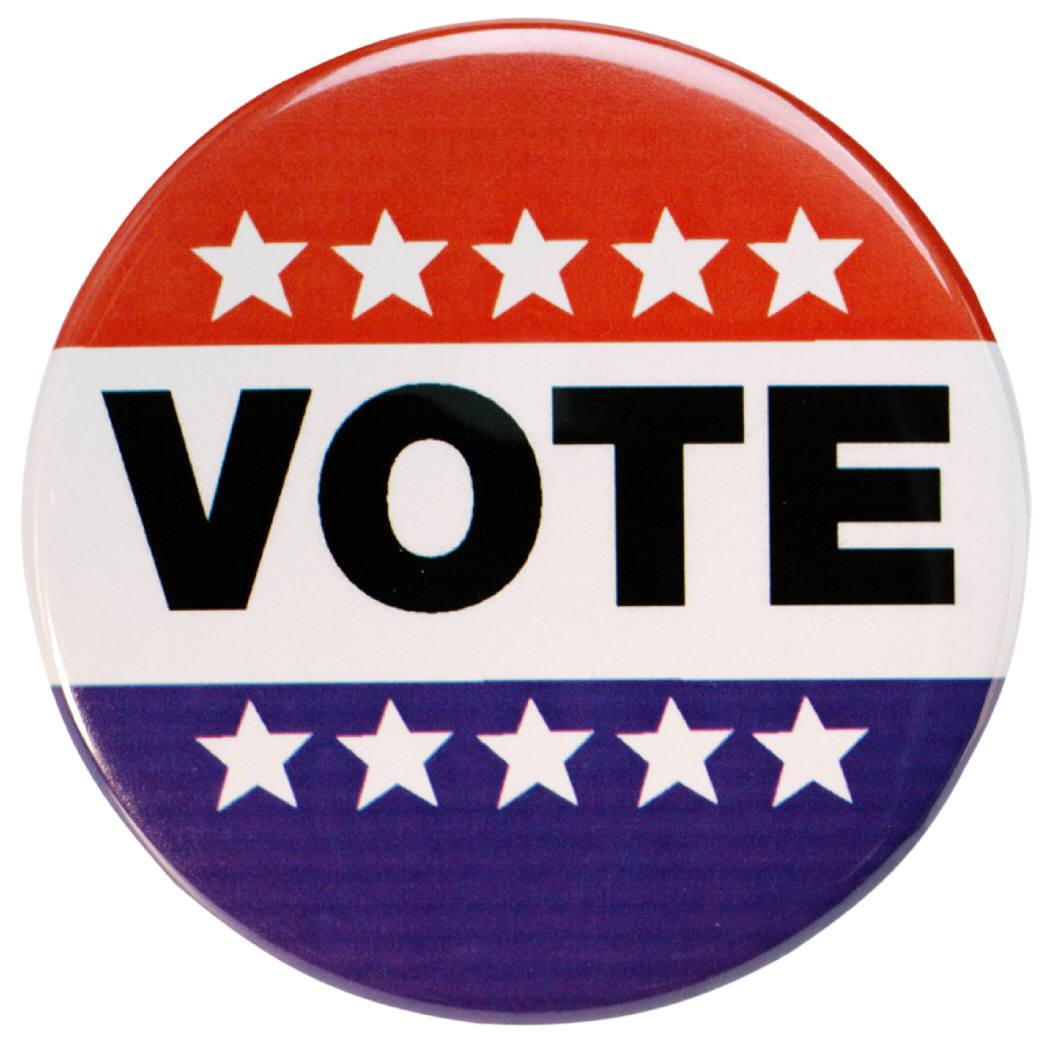 Nomination papers for City Council and School Committee will be available beginning Monday, July 1st at the Election Commission office, 51 Inman Street, Cambridge. The office will be open on Monday, July 1st from 8:30am until 8:00pm. The deadline to file nomination papers is Wednesday, July 31st at 5:00pm. The 2019 Municipal Election Calendar is posted on the Commission's website: www.cambridgema.gov/election.
[Also on the Cambridge Candidate Pages]
The requirements to run for City Council or School Committee are:
1. The person must be a registered voter in Cambridge. To register, one must be 18 years of age by Election Day, a U.S. citizen and a resident in the City of Cambridge.
2. The person must file no fewer than fifty (50) and no more than one hundred (100) certifiable signatures of registered voters in the City of Cambridge.
NOTE: Candidates should make absolutely sure that all required information is filled in on nomination papers and notarized BEFORE collecting signatures.
The Commission has prepared an information kit for candidates containing important dates, Commission policies, services and publications. The kits will be available with the nomination papers on July 1st.
Election Day is Tuesday, November 5, 2019.
List of Candidates who have pulled nomination papers
City Council: Nolan, McNary, Williams, Pascual-Navarro, Toner, Siddiqui, Zondervan, McGovern, Musgrave, Akiba, Kelley, Acevedo, Desir, Azeem, Kopon, Simmons, Mallon, Moree, Franklin, Courtney, Dietrich, Danila, E. Taylor, A. Taylor, Carlone, Simon (July 8), Sobrinho-Wheeler (July 9), Toomey (July 16), Roberts (July 16), Pitkin (July 22), Usmani (July 22)
School Committee: Wilson, Fantini, Dawson, Kelly, Lim, Bowman, Kadete, Dexter (July 10), Weinstein (July 11), Rojas Villarreal (July 22)
Note: Risa Melnick (Maple Ave.) has filed with OCPF and is expected to soon take out papers as a City Council candidate. This will bring us up to 31 candidates. We now have 10 School Committee candidates.
---
July 17, 2019 - John Pitkin has scheduled his campaign kickoff for Wed, July 24.
June 11, 2019 - Patty Nolan has announced her candidacy for Cambridge City Council.
June 22, 2019 - New City Council candidates emerging (originally posted May 7)
Eight incumbents (assuming nobody else exits) are likely to seek reelection and will be joined by a number of challengers. Here's the list so far:
City Council Challengers
Name
Address
Birth Year
Notes
Adriane Musgrave
48 Haskell St., 02140
1985
ran in 2017, pulled papers July 1
Charles Franklin
162 Hampshire St. #1R, 02139
1992
filed March 5, pulled papers July 2
Jivan Sobrinho-Wheeler
19 Trowbridge St #6, 02138
1992
filed March 11, pulled papers July 8
Nicola Williams
8 Brewer St. #5, 02138
1963
filed March 12, pulled papers July 1
Ben Simon
67 Bishop Allen Dr. #2, 02139
1984
filed April 2, pulled papers July 8
Burhan Azeem
471 Memorial Drive, 02139 (MIT)
1997
filed May 7, pulled papers July 1
Gregg J. Moree
25 Fairfield St., 02140
1957
declared June 11, ran in 2017, pulled papers July 2
Patty Nolan
184 Huron Ave., 02138
1957
declared June 11, pulled papers July 1
Jeffery McNary
116 Norfolk St., 02139
1948
pulled papers July 1
Jamake Pascual-Navarro
10 Laurel St. #5, 02139
1976
pulled papers July 1
Paul Toner
24 Newman St., 02140
1966
pulled papers July 1
Sukia Akiba
343 Walden St.
1985
pulled papers July 1
Hector Acevedo - not actually running
125 Portland St. #4, 02141
1986
pulled papers July 1 but will NOT be a candidate
Deonna Desir
14 Corcoran Lane #4, 02138
1985
pulled papers July 1
Derek Andrew Kopon
8 Wright St. #2, 02138
1980
pulled papers July 1
Kim Courtney
39 Cedar St. Apt 3-2, 02140
1973
pulled papers July 3
Xavier Dietrich
39 Cedar St. Apt 3-2, 02140
1961
pulled papers July 3
James Danila
18 Whittemore Ave., 02140
1979
pulled papers July 3
Emily Taylor
61 Jackson St., 02140
1978
pulled papers July 3
Abigail Taylor
61 Jackson St., 02140
1978
pulled papers July 3
John Roberts
8 Cambridge Terr. #2, 02140
1985
pulled papers July 16
Risa L. Mednick
20 Maple Ave., Unit C, 02139
1964
filed w/OCPF July 15
John Pitkin
18 Fayette St. #2, 02139
1944
pulled papers July 22, campaign kickoff July 24
Muhamed Shahid Arif Usmani
364 Rindge Ave. #9D, 02140
1984
pulled papers July 22
Nomination papers will be available from the Cambridge Election Commission beginning Monday, July 1.
Candidates must submit a minimum of 50 valid signatures no later than Wednesday, July 31 at 5:00pm.
Candidates may not submit more than 100 signatures.
Cambridge Candidate Pages (updated as new candidates are identified)
2019 Cambridge City Council Campaign Bank Reports
You can sort the table by any field or open the full spreadsheet which will be frequently updated.
School Committee Challengers
Name
Address
Birth Year
Notes
Ayesha Wilson
15 Concord Ave., 02138
1982
pulled papers July 1
Bernette J. Dawson
71 Oxford St. #8, 02138
1982
pulled papers July 1
Christopher Lim
48 Pleasant St, 02139
1975
pulled papers July 2
Elechi Kadete
10 Laurel St. #4, 02139
1989
pulled papers July 3
David J. Weinstein
45 S. Normandy Ave., 02138
1972
pulled papers July 11
Jose Luis Rojas Villarreal
19 Cornelius Way, 02141
1971
pulled papers July 22
---
City Manager's Disposition Report pursuant to Chapter 2.110 of the Cambridge Municipal Code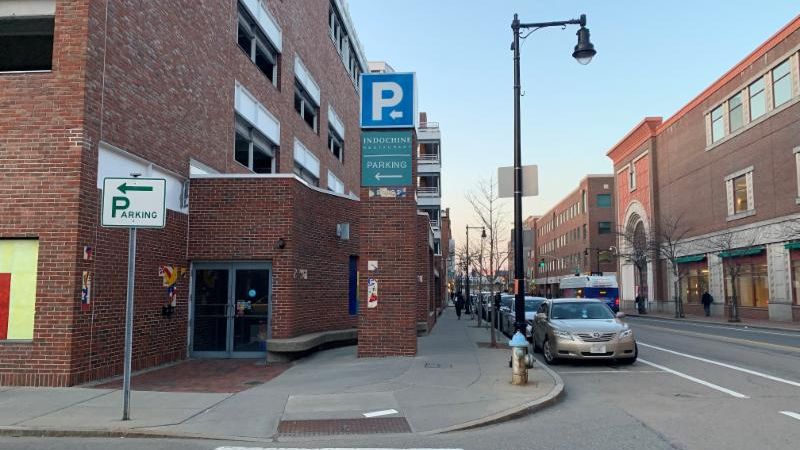 The City has released the City Manager's Disposition Report, which has been prepared for the City Council, Planning Board, and City Clerk. The Report is available online at cambridgema.gov/firststreetgarage.
Materials related to the future of the First Street Garage, including the Third Community meeting presentation, the City Manager's Disposition Report, and the First Street Area Parking Planning Study report, are available on the project website.
UPCOMING HEARINGS
Planning Board Hearing, Aug 13, 2019 at 6:30pm, at 344 Broadway (rescheduled from July 16)
City Council Hearing, Sept 9, 2019 at 6:30pm, at Cambridge City Hall (rescheduled from July 29)
References:
Final Report for the First Street Area Parking Planning Study (by the consulting team of Kleinfelder and McMahon Associates)
Complete report available at www.cambridgema.gov/firststreetgarage, and consists of three items:
• Cover memo from Traffic, Parking, and Transportation Director Joseph Barr
• Summary report that provides a condensed overview of the study process, analysis, and conclusions.
• Full report that documents the data collection, data analysis, scenario review, and conclusions.
[First Street Area Parking Planning Study Report Summary] [First Street Area Parking Planning Study Final Report]
McGovern July 15 message to neighborhood listserv:
I wanted to take a moment to explain a few things about the Sullivan Court House discussion because I think its time for a reality check:
1. The Court House is owned by the State and not the City, so it is the State who decides who purchases the building. The Council is being asked to evaluate the transfer of parking spaces at First Street Garage to Leggat McCall, not the Courthouse project or any of the proposals from Rep. Connelly which would now include the most expensive public affordable housing project ever proposed in Cambridge (or anywhere in the state), community space, arts space, and a public park.
2. DCAMM (the State agency in charge of the building), has indicated that they will not "give" the building to the City and if Leggatt McCall walks away the building will go back out to bid. Comparisons to cherry-deals in other cities across the state aren't applicable in Cambridge where the state isn't trying to relieve blight in downtown areas by stimulating urban revitalization.
3. As far as the claim that the city is giving public land to a private company, the city is not giving anything to anyone.. The city does not own the Sullivan Court House. The State through DCAMM is selling the building to Leggat McCall for over $30 million dollars. This sale was subject to a court case (and appeal), both of which upheld the State's authority to sell this building to a private developer. This was NOT the city's doing. This was NOT a decision made by the city and for folks to be suggesting that it was, is disingenuous at best.
4. In a meeting I had with Rep. Connolly, he agreed that if the City was going to invest $200 million in affordable housing the Courthouse would not be the best place to invest it because the cost per unit would be double the typical $450-500K construction cost. If the City were going to invest $200 million in affordable housing, it could get twice as many units in another location.

5. The City Manager has indicated that he will NOT ask for an allocation to bid on this property should it become available. This means that the City is not going to get control of the building for affordable housing or anything else because without an allocation request from the City Manager, the City Council cannot allocate the money on our own.
6. If the State decided to give the building to the City, the City Manager has stated that he will not accept it, in part due to the $40+ million it will take to remediate the asbestos alone. To put that into perspective, that's double what the City allocates each year to put into the affordable housing trust to build homes across the city. Taking on that liability would effectively offset contributions to the affordable housing fund for two years, and that is just to get the site ready for construction.
7. The building remains an eyesore on the neighborhood and is falling apart. If this process goes back out to bid, and the City is not going to purchase the building, it will be sold to another for-profit developer and we will start the process all over again, leaving the building a blight on the community for another several years.
8. Although Rep. Connolly has the best of intentions and has asserted that the State and City can work together to remediate the asbestos. the State has refused to validate Rep. Connolly's assertions, and reportedly tried to contact him to correct the way he was mischaracterizing their position. The State has no intention of investing money to clean up the building, and Rep. Connolly has not been able to get ANY commitment for funding from the State.
9. The current proposal went through a community process that negotiated a significant community benefits package. In exchange for leasing unneeded parking spaces in the First Street Garage, the City extracted the following benefits package from the developer Leggat McCall:
a. $23.5M TOWARD AFFORDABLE HOUSING:
b. $2M+ TOWARD SENIORS:
c. $950,000 TOWARD WORKFORCE DEVELOPMENT:
d. $2M+ COMMUNITY CAUSES AND NON-PROFITS:
e. $2M+ TOWARD GREEN INITIATIVES:
f. $4M+ TOWARD RETAIL:
g. TOTAL: $34.5 million of community benefits, not including taxes, additional parking revenue, and capital improvements to the First Street Garage (as outlined below)
i. $4 million+ in annual taxes
ii. $1 million+ in annual lease payment at the First Street Garage
iii. $1 million+ in capital improvements at the First Street Garage
That is a total of $40.5 million dollars in community benefits to the City for leasing the parking spaces and the project moving forward.
What is frustrating me about this conversation is that people have been led to believe that if the Council just rejects the parking then we will end up with affordable housing. It is ironic that many of the folks who are suggesting this are against the Affordable Housing Overlay because they don't want a 4-story building next to their home but they support a 22 story tower in another neighborhood, but I digress.
The point is that the State has said it will not "give" the building to the City. The City has said that it doesn't want the building even if they did. We cannot govern in a fantasy world where the State decides to forgo over $30 million, and the City decides to invest close to $200 million to remediate and renovate the building. So, we are left to decide to rent the parking spaces to Leggat McCall and allow the project to go forward with the community benefits that have been negotiated or start the process all over again with another for-profit developer and let the building sit for another several years. That is the reality of the situation.
Folks need to understand the reality of the situation and not a  narrative that is not based in any actual facts or possibility.
I will also point out that many who live in East Cambridge support this project and many do not. For anyone to claim that they "speak for the neighborhood" is simply untrue.
Marc McGovern
Mayor
---
Heather Hoffmann response (July 15):
Since my neighborhood is now becoming a point of contention on your neighborhood's list, I'll just weigh in very briefly because I think I can claim to have devoted as much study to this issue as just about anybody else in the City.
1. We are not arguing about the Courthouse. The people in East Cambridge who bring up the Courthouse are generally people who say we have to lease these parking spaces because of what the Commonwealth has and hasn't done with its own property. The parking spaces are property of the City of Cambridge. The Courthouse is not. The Commonwealth has let its property fall apart, to the detriment of Cambridge residents in my neighborhood, and the City has done absolutely nothing to advocate for them. On the other hand, the City has done plenty of advocating for a billion-dollar corporation and seems far more concerned for its welfare than ours.
2. Anyone who claims that the parking spaces the City proposes to lease to Leggat McCall are unused has been paying absolutely no attention for the past several years. Residents have compiled figures from the City's own data that show usage rising inexorably since the courthouse has been vacant. They have taken videos of the garage during the day that show that it is full or nearly full most work days. East Cambridge residents who have parking passes complain that there are often no spaces for them to park in, even though they dutifully pay the monthly fee for their passes. But you don't have to believe us. At the direction of the City Council, the City commissioned a parking study, which was issued on June 14 and then reissued on June 27 because an East Cambridge resident actually read it and noticed that the weekdays the consultants said they collected parking data were actually Saturdays. The study is full of other blatant misinformation (e.g., alleged public parking lots that aren't), but, despite all of that, it concludes that there are NOT ENOUGH PARKING SPACES in the garage to lease 420 of them to LMP. It says there will regularly be dozens of people turned away because the garage will be full. And that's before the CambridgeSide Mall demolishes its 795-space above-ground garage, just for starters. So, anyone who says there are enough unused parking spaces is making things up.
There's a ton more to say about this issue, but you can hear it all tomorrow night at the improperly-noticed, premature Planning Board hearing.
Heather Hoffman, writing from the shadow of the Tower of Mordor
---
Letter on the East Cambridge Courthouse Debate (Joe Aiello, July 8, DigBoston)
To the Editor,
My name is Joe Aiello, and I have been a resident of East Cambridge for the last ten years. I have spent countless volunteer hours over the last six years on the Sullivan Courthouse redevelopment, which includes the city-owned First Street Garage – whether it be during my time as an executive board member of the East Cambridge Planning Team (ECPT), sitting on Councilor Toomey's Courthouse Working Group, or simply as a resident who cares about his neighborhood.
In his letter to the City Council and the Planning Board on June 26th, City Manager DePasquale stated that he believes the current redevelopment proposal for the Sullivan Courthouse is the "most beneficial economic proposal the city will receive". Thanks to my involvement with this project over the years – I am in full agreement with the City Manager.
These benefits, which came about through years of work between Leggat McCall and residents of the East Cambridge neighborhood like myself, include: 24 on-site units of 100% affordable housing, $11.5M to the city's affordable housing trust, a community/senior center, money for workforce development & community non-profits, $4M in annual city tax revenue – the list goes on and on (not to mention green space, local retail, and rehab of the First Street Garage). Unlike what some elected officials have said recently, the process has ALWAYS been a public one.
Over the years, the Planning Board voted to approve the project, the City Solicitor and Land Court have given their opinions, and now the City Manager and a study of First Street parking have weighed in. What more needs to be done in order to prove that this redevelopment needs to go forward? The building, as it stands today, is empty, decaying, and an environmental/health hazard to all who live in its shadow. Just ask the folks who stand up at public meetings to share stories about their flooded basements and 911 calls made, all thanks to the blighted courthouse's abandoned state.
Petitions, fences, NIMBYism, & lawsuits are NOT progress. Affordable housing, jobs, retail, community space, & tax revenue that fund important City programs and infrastructure ARE.
In my opinion, this is a critical project with a long complex process that deserves in-depth research by councilors before they cast their votes. Once the history, process, and facts are understood, any City Councilor who votes against the lease of the parking spaces in the First Street Garage is not doing so based on the merits of the Courthouse redevelopment as a whole, but simply to score political points in an election year.
Joe Aiello
East Cambridge Resident, Charles Street
---
July 2, 2019 - Investigation into June 2016 Fatal Bike Collision in Cambridge Complete (Middlesex County District Attorney's Office)
Excerpt from the Summary Statement: "Under Massachusetts General Laws Chapter 90 Section 14, Mr.---, the operator of the Jeep, had a responsibility to open his door only when it was reasonably safe to do so without interfering with the movement of other traffic, including bicyclists and pedestrians. Based on the video evidence provided by CAM14, it appears that Mr.--- opened his door just before Ms. Phillips, the bicyclist, struck it, limiting the time available to her to take action to avoid the collision. Despite this, Mr.--- stated that he checked his mirrors before opening the door and that his view was clear. The witnesses to this crash indicate that Ms. Phillips jumped the curb and entered the roadway from behind the Jeep. The video evidence provided by CAM16 appears to corroborate these statements. This lends credibility to Mr.---'s statement that his view was clear. Had his attention been directed toward the driver's side rear of his vehicle at the same time Ms. Phillips jumped the curb, Ms. Phillips would likely have been positioned off the roadway or on the passenger side of the Jeep, not apparently approaching the driver's side of the Jeep. Consequently, Mr.---'s view likely would have been clear, as he stated. Taking into consideration the speed at which Ms. Phillips was travelling reinforces the conclusion that this crash was likely unavoidable on the part of Mr.---, the operator of the Jeep. Under Massachusetts General Laws Chapter 85 Section 11B, bicyclists are only authorized operation on sidewalks outside business districts when necessary in the interest of safety. This collision likely could have been avoided had Ms. Phillips rode her bicycle consistently in the rightmost travel lane as directed by the painted markings on the road surface and did not jump the curb onto the sidewalk as was prohibited. This would have made her more visible to other persons in the area, including Mr.--- and allowed him to take precautions for safety accordingly.
---
July Programs (and Beyond) at Fresh Pond Reservation

These events are FREE and open to the public. Children are welcome in the company of an adult.

Fresh Air Walks
Dates: Tuesdays, 12:00pm to 1:30pm
Place: Meets at the Ranger Station, 250 Fresh Pond Parkway
These casual walks, led by Ranger Tim, will encompass Fresh Pond and take an informal look at each week in nature, life, and the city. Come alone or bring your co-workers! Rain or shine. Questions? Contact: tpuopolo@cambridgeMA.gov
Fresh Pond Stewards
Dates: Mondays 5:30 to 7:30 pm; Thursdays 10:00am to 12:00 noon
Place: Meets at the volunteer trailer near the front of the Water Treatment Facility, 250 Fresh Pond Parkway.
Join our weed-warrior crew! We are Fresh Pond citizens dedicated to keeping invasive plants at bay for the benefit of wildlife, water and humans alike. No experience or long-term commitment necessary! All tools are provided; sturdy shoes, pants, long-sleeves and a water bottle are strongly recommended. Meets at the volunteer trailer in the lower parking lot. Contact tpuopolo@cambridgeMA.gov for more information.
Woodland Restoration Area Gardening
Dates: Tuesdays between 9:30am and 1:00pm
Place: Meets at the Woodland Habitat (Northeast Sector)
Join other stewardship-minded volunteers in caretaking the native plant restoration area next to Lusitania Meadow, and learn about the diversity of native plant life! We seek dedicated participants who enjoy camaraderie and hard work that includes weeding, pruning, planting, watering new plantings, hauling wood chips and moving logs. Please email friendsoffreshpond@yahoo.com if you would like to come, and for more information.
Pollinator Survey at Fresh Pond
Date: Tuesday, July 23rd, 1:00pm to 3:00pm
Place: Meets at the Lusitania Meadow entrance across from Wheeler St. on Concord Ave.
This is an opportunity to be a citizen scientist and connect with nature. In partnership with Earthwise Aware, help us observe and collect information about what pollinators visit our meadows. We then feed our findings into global databases that help track species richness, population abundance, and phenophases. This will also help us develop a virtual guide to the insects of Fresh Pond, and you can be a part of it! We'll be meeting on-site at the entrance to Lusitania from Concord Ave. Please RSVP to citizenscience@earthwiseaware.org for communication about what to wear, bring, and if there is any change in plan due to weather.
Coming Soon:
See the Monarch caterpillars grow in the Ranger Station (open 7am-7pm). We're preparing for our 6th annual Monarch Butterfly Release Celebration this August. The butterflies to be released as a new generation of pollinators start off their journey as caterpillars raised in captivity. Keep visiting us and see their rapid growth, learn about their lives, and take in the beauty of a Monarch butterfly chrysalis.

Interested in Volunteering? Get hands on and give back to the land! Contact Ranger Tim at tpuopolo@cambridgeMA.gov to find out more!

Unless otherwise specified, please contact Martine at 617-349-6489 or fpr@cambridgema.gov for any RSVPs or questions!

Would you like to join Friends of Fresh Pond Reservation? Membership is $10 and can be paid online or sent to 31 Mt. Pleasant St., Cambridge, MA 02138.

Keep up to date on events at the Pond. Visit the Friends group website at http://friendsoffreshpond.org to learn more about Friends group activities and the reservation and its inhabitants.

A Remembrance of Chip Norton, Watershed Manager for the Cambridge Water Department:
http://www.friendsoffreshpond.org/calendar2014/photopages2014cal/jan14/p01-13-14chipnorton.htm
Check out the latest episodes of Cambridge InsideOut: Tuesdays, 5:30pm and 6:00pm on CCTV
If you would like to be a guest (or co-host) one of these Tuesdays, let me know. - RW
We're taking the week off on July 23.
Episode 409 (July 16, 2019, 5:30pm) [materials] [audio]
Topics: Candidate updates; emerging civic/political organizations; some history of downzoning, upzoning, and Concord-Alewife; road to a bridge at Alewife
Episode 410 (July 16, 2019, 6:00pm) [audio]
Topics: East Cambridge Courthouse saga, political red herrings, and intellectual dishonesty; the need for a better plan for the greater Lechmere area; the joys of homeownership - drains and trees and broken things (and Eversource)
Episode 407 (July 2, 2019, 5:30pm) [materials] [audio]
Topics: "Affordable Housing Overlay" at Planning Board & Ordinance Committee; Inclusionary Zoning; some housing history; CDD Housing Division as landlords
Episode 408 (July 2, 2019, 6:00pm) [audio]
Topics: Candidates pulling nomination papers; who is and is not running; School Committee toxicity; Open Archives highlights; Tom Magliozzi; hiding the state flag
Episode 405 (June 25, 2019, 5:30pm) [materials] [audio]
Topics: Picking winners in Inclusionary Housing, Cannabis permitting; micro-legislating; First Street Garage & innuendo
Episode 406 (June 25, 2019, 6:00pm) [audio]
Topics: Open Archives, Car Talk Plaza, City Dance Party; candidate updates; rooftop mechanicals, BarBQ; Arts Task Force, CMAC, EMF, and politics
Episode 403 (June 18, 2019, 5:30pm) [materials] [audio] with guest Patrick Barrett
Topics: City Clerk-Elect Anthony Wilson and a tribute to City Clerk Donna Lopez; Central Square Business Improvement District - where do we go from here?
Episode 404 (June 18, 2019, 6:00pm) [audio] with guest Patrick Barrett
Topics: Proposed Subsidized Housing Overlay; housing issues in general; regional housing perspective; Sullivan Courthouse
Episode 401 (June 11, 2019, 5:30pm) [materials] [audio]
Topics: Central Square Business Improvement District (BID) approved; evolving transportation.
Episode 402 (June 11, 2019, 6:00pm) [audio]
Topics: Candidate updates (before Patty Nolan announced), candidate requirements; big issues, candidate pages; zoning - infrastructure and obstruction, Eversource; echoes of the Parking Freeze
Episode 399 (June 4, 2019, 5:30pm) [materials] [audio]
Topics: modifying the PR ballot, PR misconceptions, Ranked Choice Voting for Presidential primaries, Democratic realities, candidate updates, campaign finance, PR election strategizing
Episode 400 (June 4, 2019, 6:00pm) [audio]
Topics: Reefer Madness; Mapping Feminist Cambridge, Mapping Utopia, walking tours; Mark McCabe retirement; TNCs and the taxi industry, liquor licences, AirBnB; Zero Waste and the evolution of recycling
Episode 397 (May 21, 2019, 5:30pm) [materials] [audio]
Topics: FY2020 Budget adoption; Cambridge Multicultural Arts Center (CMAC) questions; Constellation Center future; Foundry; and the Cambridge Health Alliance
Episode 398 (May 21, 2019, 6:00pm) [audio]
Topics: Bike Ride; modifying the PR ballot; some PR election facts; curb cuts; Cambridge River Arts Festival; paradigm shifts and the achievement gap in the Cambridge Public Schools
Episode 395 (May 14, 2019, 5:30pm) [materials] [audio]
Topics: Devereux announcement to not seek reelection; election-related matters, modifying the ballot, new candidates; candy and cannabis and Central Square
Episode 396 (May 14, 2019, 6:00pm) [audio]
Topics: Transportation planning vs. "quick build" for Mass. Ave.; budget matters; cannabis continued; civic opportunities
Episode 393 (May 7, 2019, 5:30pm) [materials] [audio]
Topics: Jane Jacobs and the virtue of standing in the way of "progress"; reconsidering the roadways; Cambridgeport churches; Outstanding City Employees
Episode 394 (May 7, 2019, 6:00pm) [audio]
Topics: Budget hearings; new candidates; new, old, good, bad, and dreadful zoning petitions
Episode 391 (Apr 30, 2019, 5:30pm) [materials] [audio] with guest Patrick Barrett
Topics: Affordable Housing Overlay proposal; broken zoning; the value of building market rate housing; luxury housing that isn't; virtue signalling and politics
Episode 392 (Apr 30, 2019, 6:00pm) [audio] with guest Patrick Barrett
Topics: Retail vacancies - right and wrong solutions; problematic zoning; amateur cannabis regulation; Freakonomics
Episode 389 (Apr 23, 2019, 5:30pm) [materials] [audio]
Topics: FY2020 Budget; Central Square Business Improvement District (BID) petition filed; cities reshaping themselves
Episode 390 (Apr 23, 2019, 6:00pm) [audio]
Topics: Webster Ave. bike alternatives; Eversource substation and misperceptions of risk; Courthouse opportunistic politics; cannabis proliferation; no-excuse absentee voting, lowering voting age, and non-citizen voting
Episode 387 (Apr 9, 2019, 5:30pm) [materials] [audio]
Topic: Red Sox Home Opener; Destination Watertown; Livable Cambridge forum; Courthouse & other political opportunism; candidate updates; cycling safety ordinance; Beware of Zealots; the Wisdom of Kelley
Episode 388 (Apr 9, 2019, 6:00pm) [audio]
Topics: Graduate student realities, unionization; adjunct faculty exploitation; university relations; workforce development; STEM/STEAM initiatives; trades; rocket ships and science and mathematics
Episode 385 (Apr 2, 2019, 5:30pm) [materials] [audio]
Topic: The Subsidized Housing Overlay proposal; political misrepresentation
Episode 386 (Apr 2, 2019, 6:00pm) [audio]
Topics: Municipal candidates; rent control and tenant displacement; upcoming events; a word on applying to serve on City Boards & Commissions; political uprisings/opportunism in East Cambridge
---
Submit Your Cambridge Improvement Project Ideas
June 1 - July 31, 2019 for Participatory Budgeting Process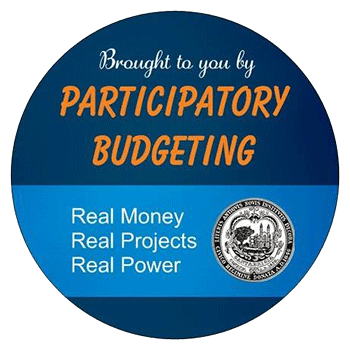 The City of Cambridge is once again inviting residents to submit project ideas to improve Cambridge as part of its sixth Participatory Budgeting (PB) cycle. Participatory Budgeting is a democratic process in which community members directly decide how to spend part of the capital budget. Volunteer Budget Delegates will help develop the best ideas into concrete proposals to be voted on by the community in December.
For this next process, the City will set aside $1,000,000 for capital projects to improve the community. Winning projects from past PB cycles include a public toilet in Central Square, musical instruments for CRLS, a freezer van for prepared food rescue, solar panels for the Main Library roof, water bottle fill stations, and many others.
Tell us what kinds of capital projects you would invest in by submitting your ideas from June 1 through July 31, 2019 online at pb.cambridgema.gov or by contacting the Budget Office at (617) 349-4270 or pb@cambridgema.gov.
---
Magazine Beach Park - Summer Programs
Come for Fun
| | |
| --- | --- |
| Stories & Songs | Mondays, 10am – FREE – July 1-August 5 – led by the Cambndge Public Library's Central Square Branch Staff. |
| Nature Detectives | Tuesdays. 10am – FREE – July 2-July 30 for ages 3-6 with accompanying adult. Max: 30 children. Led by Amy Greene and Loni Lehnhardt. |
| Cat Mountain | Thurs, July 25, 10am – FREE – (Rain location: Morse School) A Japanese folk tale comes to life in this theater performance with original music, masks, and traditional Japanese songs. Co-sponsored by Cambridge Community Schools. |
| African Drumming and Dancing | Thurs., August 1, 10am – FREE – (Rain location: Morse School) African Drumming & Dancing with Jafar Manselle. Co-sponsored by Cambridge Community Schools. |
| Time Traveling Adventure | Tues., August 6, 10am – FREE – (Rain location: Morse School) Who Came Up with That? A Time Traveling Adventure. Follow along with the Little Red Wagon time travelers as they discover their favorite inventions. Presented by Cambridge Arts' Summer in the City. |
| Fairy Circus | Thurs., August 8, 10am – FREE – (Rain location: Morse School) Tanglewood Marionettes' Fairy Circus. Over twenty beautifully handcrafted marionettes will dance, play instruments, juggle, contort, transform, and fly through the air, all to best-loved music. Co-sponsored by Cambridge Community Schools. |
| Splashing on Spray Deck | May 25-Sept 2, 9:30am-7pm. |
| Swimming @ DCR Pool | June 22-August 22, 11:15am-6:45pm. |
| Canoeing/Kayaking | At new boat launch. Bring your own boat. Enjoy new access to the Charles River |
| Evening Yoga | Mondays, July 8-August 5, 6:30pm, July 8, 15, & 22 led by Carol Faulkner; July 29 & August 5 led by Scarlet Batchelor. Donations requested. |
| Summer Strum Along | June 21, 6-8pm – FREE. Bring your own string instrument (or any other instrument) to play easy popular and folk songs. Led by Andrea Gaudette. |
| Busted Jug Band | Sun., July 14, 5:30-7:30pm – FREE. Music from the 20s aod 30s played on novel instruments.. Bring a picnic. |
| Traditional Irish Session | Sun., July 21, 5:30-7:30pm – FREE. Come one, come all. All Irish instrumentalists, singers, dancers, and listeners are welcome! Co-sponsored by The Druid & Rebecca McGowan Irish Dance. |
| Family-Friendly Opera | Sun., July 28, 5:30-7:30pm – FREE. Abridged The Barber of Seville followed by some arias and opera favorites. Courtesy of Boston Lyric Opera. |
| Upbeat Music & Games | Sun., Aug. 4 5:30-7:30pm – FREE. Devin Ferreira & Band - AND Knucklebones. Upbeat jazz-hop with local artists. Family friendly. And Knucklebones - games for kids! |
All programs are FREE except yoga, where we request a donation. Programs are cancelled in case of rain. Check magazinebeach.org/events.
---
Enjoy Summer Fun in Cambridge with Screen on the Green Family Movies, Arts in the Park,
Danehy Park Concerts, City Dance Party, Summer in the City, and Danehy Park Family Day

The City of Cambridge is hosting an array of free, interactive, multicultural community events and programs this summer, including the ever-popular City Dance Party, Arts in the Park, Screen on the Green Family Movie Nights, Danehy Park Concert Series, Summer in the City, and culminating with Danehy Park Family Day in September.
Screen on the Green – The Department of Human Service Programs' Recreation, Youth and Community Schools Divisions are presenting Family Movie Nights at Cambridge parks on Wednesdays at 7pm, from July 3-Aug 7, 2019. Prior to the start of the movies on the big screen at dusk, attendees will enjoy music, performances and a nutritious meal for community members 18 years and under.
Summer Food Program – The City's Summer Food Program offers children 18 and under a nutritious lunch, exercise, and activities. The program has partnered with the Cambridge Book Bike which provides books and storytelling at selected parks during lunchtime.
Arts in the Park – The Department of Human Service Programs' Community Schools Division organizes free art activities, community potlucks and entertainment in Cambridge neighborhood parks from 10am-12pm on select days, as well as some evenings throughout the summer. Activities include visual arts, theater, dance, storytelling, and magic performances by a diverse group of local artists. The Department of Human Service Programs has just published an online guide to the above three summer programs, highlighting locations, days, times, and other pertinent information of events at neighborhood parks throughout Cambridge.
City Dance Party – Join thousands of Cambridge residents and visitors who will gather on Massachusetts Avenue in front of Cambridge City Hall (795 Massachusetts Ave.) for the city's annual Dance Party Friday, June 28, from 7-11pm. This event is free and open to the public. Take MBTA Red Line to Central Square and a short walk to City Hall!
Danehy Park Concert Series – Enjoy free live concerts at Danehy Park, 99 Sherman St., on Tuesdays, from July 2 to August 6, from 6-8pm.
Summer in the City – July 1-Aug 31. Each summer, Cambridge parks come alive with music, dance, storytelling, theater, puppetry, movies and more! Cambridge Arts' Summer in the City program offers a wide array of FREE, multicultural, interactive arts programs, performances, and activities both day and night for children, families, and the entire community at Cambridge Parks and Public Spaces.
Danehy Park Family Day – Saturday, Sept 14 from 11am-4pm. Enjoy a fun-filled day of children's amusement rides, live music, roving performers, arts and crafts, face painting, plus free hot dogs, chips, juice boxes, and more!
---
Members Sought for Cambridge's Open Data Review Board

Cambridge City Manager Louis A. DePasquale is seeking to fill vacancies on Cambridge's Open Data Review Board and is looking for representatives from public, private, academic, or nonprofit sectors with expertise in or relevant experience with Open Data.
The city's Open Data Program makes government data easily available in useful formats, and is intended to increase transparency, foster engagement among residents, and create new opportunities for collaboration between Cambridge and the public.
The Review Board, comprised of at least three residents and four or more city employees, will meet quarterly to help ensure that the program balances its goals of transparency and accessibility with the city's obligation to protect private, confidential, and sensitive information.
The Board will make recommendations to the City Manager and Open Data Program Manager on policies, rules, and standards related to Cambridge's Open Data Program, including methods for determining the appropriate level of accessibility for new datasets and timelines for making new datasets available. Specifically, the Review Board will help answer the following questions:
What privacy and security standards should Cambridge adopt as it assesses potential open datasets? - What data quality and standards should be in place to ensure the accuracy of its oewn open datasets in order to improve City operations? - How might Cambridge align open data initiatives with the city's other strategic initiatives? - How should Cambridge engage and educate the broader community— including residents, businesses, and research institutions—to maximize use of the city's open data? - How might Cambridge partner with other municipalities, government entities, and institutions in the open data space? - How should Cambridge market the open data program internally to improve participation among city departments?
The deadline for submitting applications is Friday, August 2, 2019. Applications can be submitted to City Manager Louis A. DePasquale using the City's online application system at cambridgema.gov/apply. A cover letter and resume or applicable experience can be submitted during the online application process. Paper applications are available in the City Manager's Office at Cambridge City Hall, 795 Massachusetts Avenue.
For more information about this board, contact Josh Wolff, jwolff@cambridgema.gov.
---
Cambridge Commission on Immigrant Rights and Citizenship Vacancies
Cambridge City Manager Louis DePasquale is seeking persons interested in serving on the Cambridge Commission on Immigrant Rights and Citizenship (CIRC). The Commission consists of 11 volunteer members, who are appointed by the City Manager, following an application and interview process. The term of the appointment is three years. Commissioners are expected to be knowledgeable about immigrant rights and citizenship and must be residents of Cambridge. It is desirable for this Commission to be fully representative of the diverse Cambridge community.

Cambridge welcomes immigrants and wants to encourage their success and access to opportunity and advancement in this country. It will be a goal of this Commission to get the message of welcome out, through collaboration with organizations that already provide services and outreach to our immigrant community. The Commission will act as a centralizing organization in Cambridge, to address immigrant rights and citizenship issues through providing information, referral, guidance, coordination and technical assistance to other public agencies and private persons, organizations and institutions engaged in activities and programs intended to support immigrant rights and citizenship.
Commissioners are expected to work with other members of the Commission and staff to fulfill the goals and objectives of the Cambridge Commission on Immigrant Rights and Citizenship Ordinance.
The deadline for submitting applications is Friday, August 16, 2019. Individuals interested in being considered should apply by using the city's online application system at www.cambridgema.gov/apply. A cover letter and résumé or summary of applicable experience can be submitted during the online application process. Paper applications are available in the City Manager's Office at Cambridge City Hall, 795 Massachusetts Avenue.
---
Cambridge Human Rights Commission Board Vacancy
City Manager Louis A. DePasquale is seeking a resident to fill a vacancy on the Cambridge Human Rights Commission.

The Cambridge Human Rights Commission (CHRC) seeks Cambridge residents representing the diversity of Cambridge. Commissioners are expected to attend monthly meetings, participate in subcommittees on outreach and public education, and work with Commission staff on the investigation, mediation and resolution of complaints filed with the Commission which allege discrimination in housing, public accommodations, employment or education based upon race, color, sex, age, religion, disability, national origin or ancestry, sexual orientation, gender, marital status, family status, military status or source of income.
The Human Rights Commission is made up of 11 members who serve three-year terms. Meetings are held on the first Thursday of every month at 6:00pm.
The deadline for submitting applications is Friday, August 16, 2019. Applications can be submitted to City Manager Louis A. DePasquale using the City's online application system at www.cambridgema.gov/apply. A cover letter and resume or applicable experience can be submitted during the online application process. Paper applications are available in the City Manager's Office at Cambridge City Hall, 795 Massachusetts Avenue. For more information, contact Nancy Schlacter, Cambridge Human Rights Commission, at 617-349-4396 or nschlacter@cambridgema.gov.
---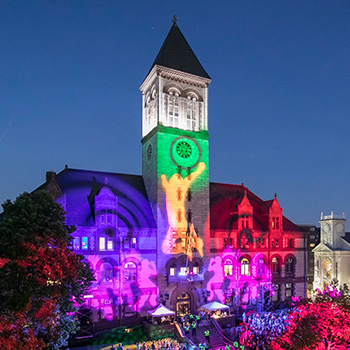 This will be the last meeting until the Midsummer Meeting in late July. Committee meetings will continue here and there. Dance Party at City Hall this Friday. Candidates can pick up nomination papers for the municipal election starting next Monday (July 1). Here's my first pass at the tastier items on the meeting menu:
Manager's Agenda #10. Transmitting Communication from Louis A. DePasquale, City Manager, relative to the appropriation of $150,000 from excess FY19 parking fund revenue to the Public Investment Traffic and Parking Department Extraordinary Expenditures account, to establish 20 Mile Per Hour (MPH) Safety Zones on primarily local access streets across the City.
Sooner or later the argument will be made that 15mph is even safer. And so on. In truth, 20mph makes a lot of sense of some streets, but there are plenty of other streets where 20mph or even 25mph feels like an unnecessary crawl. Then again, with traffic congestion worse (by design), it's all academic since you might rarely break 20mph anyway.
Manager's Agenda #11. A communication transmitted from Louis A. DePasquale, City Manager, relative to a recommendation from the Planning Board not to adopt the New Street Overlay District Zoning Petition.
That's two strikes. They apparently tried to sweeten the petition this time by including some subsidized housing in the mix, i.e. Let's Make A Deal. This doesn't have the votes to pass. Will there be a third attempt?
---
Unfinished Business #3. A communication transmitted from Louis A. DePasquale, City Manager, relative to the proposed Cannabis Business Permitting Ordinance. [ON OR AFTER APR 22, 2019 THE QUESTION COMES ON PASSAGE TO BE ORDAINED]
Communications & Reports #3. A communication was received from Interim City Clerk Paula M. Crane from Councillor Zondervan, transmitting a memorandum regarding Establishing the Equitable Regulation of the Cannabis Industry in the City of Cambridge.
The cannabis train keeps on rolling (slowly) along. The voters approved it but the really wacky part of this is the way some councillors are trying to microscopically tailor the language of the Permitting Ordinance in order to effectively select who will get the greatest advantage in obtaining a permit to operate a cannabis retail store and even how much shelf space will be allocated to what products.
---
Communications #2. A communication was received from Gregg Moree, 25 Fairfield Street, regarding several issues he needs the Cambridge Police Department's help rectifying.
If ever there was something in writing that should disqualify a City Council candidate, perhaps this is it. I won't bother to link to the text. This man is an embarrassment.
Resolution #1. Resolution on the death of Professor Ifeanyi Menkiti. Councillor Toomey, Councillor Kelley
I remember riding the MIT-Wellesley Exchange Bus with Professor Menkiti when I worked at Wellesley College. Farewell, sir.
Order #3. That the City Manager is requested to work with the Community Development Department and the City Solicitor to draft a zoning amendment that will count a portion of a new or substantially renovated building's rooftop mechanicals (excluding solar installations) toward its allowed height and/or FAR. Vice Mayor Devereux, Councillor Carlone, Councillor Zondervan
This isn't the first time this matter has been addressed. There was the Citywide Rezoning Petition (Sept 2000) that considered issues of bulk and height related to rooftop mechanical equipment (among other things). There was also a zoning petition on this topic introduced in August 2003 and ordained Nov 3, 2003. This followed the Rooftop Mechanicals Task Force Recommendations of June 2003 which also looked at visual and acoustic issues. This new proposal appears to be primarily about height and density and the fact that some of these installations today are much larger than in days of yore.
Order #4. That the City Manager is requested to confer with the City Solicitor and the City Hall building staff to identify a suitable location other than the Sullivan Chamber where the state flag may be displayed in compliance with state law. Mayor McGovern, Vice Mayor Devereux, Councillor Siddiqui, Councillor Zondervan
We may soon need a "trigger alert" read at the start of every City Council meeting so that nobody is offended or traumatized by symbols or fabric or furniture or floor coverings. This Order actually symbolizes the distracted priorities of some councillors.
Order #5. That the City Manager is requested to work with the Community Development Department, Assessor's Office, and the City Solicitor's Office on developing a Vacant Storefront Registration Policy. Councillor Siddiqui, Councillor Mallon, Vice Mayor Devereux, Councillor Zondervan
Collecting data and developing a database of such vacancies may be useful information, but the real question comes down to how that information will be used. There was a previous Order a couple of years ago that would have taxed such properties into oblivion. A far more thoughtful approach would be to provide incentives and guidance to get most of these properties back into active use - the carrot, not the stick.
Order #10. That the City Manager is requested to explain how Newport Construction was selected to work on the Inman Square redesign despite the serious allegations pending against them in Somerville. Councillor Zondervan, Councillor Kelley, Councillor Carlone
Apparently the chosen contractor cut some trees down in Somerville. In the case of Inman Square, the City beat them to it.
Order #12. That the City Manager is requested to confer with the Department of Finance and Department of Human Services to explore options for incorporating additional line items in the FY20 Budget to allocate supplemental funds for legal aid services, housing stabilization and tenant education and organizing to prevent displacement and address its ramifications on Cambridge residents and families. Councillor Siddiqui, Mayor McGovern, Councillor Simmons, Councillor Mallon
These are basically all good ideas aimed at addressing things at a scale that actually matters, i.e. helping individuals rather than a wholesale policy change such as the proposed "100% Affordable Housing Overlay District" that seeks to move privately-owned residential property into public and quasi-public hands by allowing some select property developers to operate under radically different rules than other property owners.
Communications & Reports #2. A communication was received from Interim City Clerk Paula M. Crane transmitting a communication from Councillor Mallon, transmitting notes for the meeting of the ninth and last meeting of the Mayor's Arts Task. [Links to all Task Force reports]
While the intention of this Task Force is laudable, some of the comments and recommendations of its members cross way over into the political, i.e. echoes of the Sanders campaign and the Occupy phenomenon of a few years back. Former and new City Council candidates have not hesitated to shower fellow Task Force members with self-serving stump speeches. I'm sure some good actions will grow out of this Task Force and a place like Central Square will be better for it, but I hope that delivering personal or political benefits to outspoken Task Force members should not be among the benefits. It's right and proper that we should take a step back every few years and reconsider the various arts initiatives and institutions supported by the City to make sure they are delivering best outcomes for all the residents of the city. However, this really shouldn't be driven by the discontinuation of one person's arrangement with the Cambridge Multicultural Arts Center (CMAC) or the loss of a rehearsal space in the old EMF building in Cambridgeport. - Robert Winters
AMC Local Walks/Hikes - Come for a walk or hike with us.
Fri, July 26. Beacon Hill, Charles River Esplanade, Back Bay, Boston. 6:30pm to 9:15pm. Leisurely 5-mi walk including historic streets, gorgeous waterside pathways, and a walk across a new pedestrian bridge. Meet outside Park St. T-stop at wall/fence abutting Park St. Bring dinner/snack and water. Rain cancels. Footwear required. No dogs; non-AMC members $1. L Marc Hurwitz
Sat, July 27. Walk from Revere Beach to Copley Square, Boston. This 12+ mile walk (with shorter options) has it all - ocean, marsh, beach, harbor, river, and ethnic and downtown neighborhoods. It starts with a visit to the annual Sand Sculpting Contest, passes through East Boston including a lunch stop, the Boston Waterfront, the edges of Charlestown and Cambridge, the Boston Esplanade and the Commonwealth Mall, ending at the Boston Marathon finish line. Enjoy a summer day of walking, and celebrate completion of the route at the Solis Irish pub. This walk has become an annual tradition and is a joint venture with FreeWalkers. Meet at 8:30am at the Wonderland Station (MBTA Blue Line) on the upper level plaza that overlooks Revere Beach. Leaders: Nancy Cahn, Fran Price.
Sun, July 28. Hike in the Fells, Medford/Winchester. 2:00pm-4:00pm. An excursion in the less visited Lawrence Woods section of the Fells, the southern part of the Winchester reservoirs section, and the Wright Tower. 2:00pm-4:00pm. Moderate/fast pace; no dogs please. We will gather in the parking lot opposite the NE corner of the high school (Medford High School, 489 Winthrop Street, Medford). Leader: Thurman Smith
Sun, Aug 4. Castle Island, South Boston. 7:30-9:30am. Beat the heat and bugs on a scenic early morning walk at Castle Island with a couple of loops around the "sugar bowl" followed by breakfast at Sullivan's (counter service). From I-93 take exit 15 Columbia Rd. and turn right on Columbia Rd. At the traffic circle take the 2nd exit onto William J Day Blvd. and follow 2 miles to end and park in the lot at Sullivan's, 2080 William J Day Blvd. Storm cancels. Leader: Beth Mosias
Sun, Aug 4. Blue Hills, Milton. Join us for a co-sponsored hike with both the Boston and Southeastern Massachusetts Chapters. We'll be in the Blue Hills Reservation for a "Buck Hill Loop" hike. This will be at a moderate pace, on steep hills and rocky trails for 3½ - 4 miles. The trip is not recommended for beginners! We will summit Tucker, North Boyce, and Buck Hills via the Skyline Trail and return using the Red Dot Trail. Bring snacks/lunch, water, sun screen, and insect repellent. Sturdy footwear is a must. Rain cancels. Questions? Contact Lisa. Leaders: Ken Cohen, Lisa Fleischman.
Sat, Aug 17. Walden Pond, Concord. Moderate pace 5 mile walk, across grassy meadows and through hemlock forest, to scenic Walden Pond. Visit a cove, once inhabited by Henry Thoreau. Enjoy sit-down break, on the shore of Walden. Walk followed by dinner/social hour at China Ruby Restaurant, in nearby Maynard, at around 2:00pm. Meet 11:00am at Lincoln Train Station commuter parking lot. From Route 2, take Route 126 South for 2 miles. Turn left on Codman Road, follow to end. Turn left, see Train Station on left. Leader: Brian Connolly
Mon, Sept 2. World's End Reservation, Hingham. 5 mile walk, 8:30am-11:30am. Bring snack/water. From Rte. 3 exit 14, take Rte. 228N 6.5 mi., L on Rte. 3A 1.0mi. to rotary, R on Summer St. 0.5 mi. to light, L on Martin's Lane to entr. $8.00 parking fee for non-members of the Trustees of Reservations. Storm cancels. Leader: Beth Mosias
Sat, Sept 7. Arlington's Great Meadows, Lexington. 9:00am-12:00noon. September is a wonderful season in New England: plants are weighed down with fruits and leaves are ablaze with colors. Come celebrate the season with a walk in Arlington's Great Meadows. We'll explore several different habitats during our journey: a pond, the pond edge, an upland forest, a field edge and a wet meadow. We will focus on plant ID as well as fun and interesting natural history about the plants we see, and also learn why Arlington's Great Meadows is in Lexington. Meeting Place: Meet at the Playground behind and to the right of The Waldorf School, 739 Mass Ave, Lexington. Leader: Boot Boutwell.
Sat, Sept 14. Crane Beach, Ipswich. Moderate pace 5 mile walk, across scenic sand dunes, and along the ocean beach. Beautiful desert landscapes, include pitch pine forest, views of Essex Bay, and sea birds. Walk followed by dinner/social hour at Woodman's Seafood Restaurant, in nearby Essex, at around 2:00pm. Meet 11:00am, at Crane Beach parking lot. Parking Fee. From Route 128, exit 14 in Gloucester, take Route 133 West for 5 miles. Turn right on Northgate Road. Then, turn right on Argilla Road, follow to beach. Leader: Brian Connolly
Sat, Sept 21. 6th Annual Duxbury Beach Walk. 9:30am-2:00pm. Fall has begun and the crowds are gone. It is a perfect time to join us for a walk to the end of Duxbury Beach and have lunch at the Gurnet Point Lighthouse. Moderate pace. Bring lunch, snacks, and water. No children under 10 or dogs. Heavy rain cancels. If uncertain, contact Lisa or Mary. Leaders: Lisa Fleischman; Mary Wisbach; Co-Leader: Judith Watson
Sat, Oct 19. Plymouth Harbor. Brisk pace 7 mile walk 9:30am-2:00pm along Plymouth Harbor including Jennie's Grist Mill and Historic Monuments. Lunch stop on the walk back at Lobster Hut (counter service). From Route 3 South take exit 9 towards Kingston/N Plymouth then left on MA-3A S/ Main St. for 1.7 miles, turn left onto Cordage Park Circle then first right into parking area by the brick tower. We will meet at the Gazebo. Bring snack and water. Storm cancels. Leader: Beth Mosias
Sat, Nov 2. Castle Island, South Boston. Fast-paced seven-mile scenic walk along ocean to Castle Island, 10:00am-1:30pm. Bring lunch and water. Meet inside JFK/UMass Red Line T station, upper level gates (no nearby parking). Storm cancels. Leader: Beth Mosias

Fri, Nov 29. Blue Hills, Ponkapoag Pond. 5 mi. mod.-paced hike, 10:30am-1:30pm. Bring lunch+water. I-93/Rte. 128 exit 2A to Rte. 138S for 0.7 mi. to Ponkapoag Golf Course pkg lot on L. Storm cancels. Leader: Beth Mosias

---
City of Cambridge - Ten Year Sewer and Drain Infrastructure Plan [Info page]
City of Cambridge - Five Year Sidewalk and Street Reconstruction Plan
---
Featured recent stories in the Cambridge Chronicle (the paper of record) - with some comments:

If you would like to subscribe or pick up a free paper copy at various sites, I encourage you to do so. It really is The Paper of Record.
GUEST COLUMN: No crystal ball for the Sullivan Courthouse (July 9, 2019 by Eileen Sommer)
On the 5th anniversary of Kensley David's murder in Cambridge, still no arrests (July 3, 2019)
DA rules collision 'unavoidable' in Amanda Phillips' 2016 fatal bicycle crash in Cambridge (July 2, 2019)
After six months, Paul Wilson's murder remains a mystery in Cambridge (July 2, 2019)
Cambridge looks to address equity issues in cannabis industry (July 1, 2019)
GUEST COLUMN: Consult the 1,100 daily First Street parkers in Cambridge (July 1, 2019 by Abra Berkowitz)
'20 years gone': Mark Sandman's legacy to be celebrated at Lizard Lounge (June 28, 2019)
State flag to be removed from Cambridge City Council chamber (June 25, 2019)
GUEST COLUMN: Residents appeal Wheeler development (June 25, 2019 by Ellen Mass and Kathy Johnson)
GUEST COLUMN: East Cambridge in development crosshairs (June 25, 2019 by Dennis Carlone)
Charles River water quality grade dips from A- to B (June 24, 2019)
Cambridge councilors to vote on removing state flag from chamber (June 21, 2019)
Cambridge's Rep. Connolly offers 'housing for all' package (June 21, 2019)
Study says "ample" parking still available even if Cambridge leases to Sullivan developer (June 19, 2019)
So what do Cambridge residents really think about separated bike lanes? (June 19, 2019)
Commissioner's Award recipients honored during Public Works Week (June 19, 2019)
Cambridge Historical Commission to hold Cambridge Open Archives (June 19, 2019)
New Business Improvement District means cleaner future for Central Square (June 18, 2019)
Cambridge to update bike safety plan with more separated lanes in the works (June 17, 2019)
Cambridgeport Neighborhood Association to host fundraiser (June 16, 2019)
Cambridge Historical Society announces oral history project (June 13, 2019)
Grand opening celebration held at The Link (June 13, 2019)
MBTA Red Line delays expected for foreseeable future (June 12, 2019)
Cambridge looks to create its own TNC regulations (June 12, 2019)
Cambridge councilors look into limiting election donors seeking benefit from City (posted June 11, 2019)
GUEST COLUMN: Housing for all in Cambridge, not at all cost (posted June 11, 2019 by Kelly Dolan, Doug Brown and Alison Field-Juma)
Cambridge officials propose cleaning up area around Jerry's Pond (posted June 4, 2019)
Cambridge unveils citywide plan outlining goals for next decade (May 29, 2019)
[This refers to the Envision Cambridge Final Report - a mix of old ideas, some new ideas, and an overemphasis on the Subsidized Housing Overlay proposal. A regional planning focus, infrastructure, and transportation planning (which was, arguably, the issue that led to the Envision process in the first place) unfortunately received minimal attention in the process, the report, or the recommendations.]
SET UP TO FAIL -- Housing crisis sparks debate over solutions in Massachusetts (May 28, 2019)
[Ed. Note: Most of the rhetoric in the Governor's "Housing Choice Initiative" centers on the expansion of public housing (specifically the "100% Affordable" housing units that would be developed with deed restrictions) and the reduction from a two-thirds majority for approval of any required zoning changes to a simple majority. My observation is that this would only further concentrate this kind of housing in places like Cambridge and Boston and would do little to produce such housing elsewhere. On the positive side, it could potentially lead to increased (market) housing development in the wider region that would provide more housing options and a concurrent cooling of demand in core cities like Cambridge and a leveling in rent levels, i.e. actual affordabiolity. It's a mixed bag. Many (perhaps most) of the proponents simply wish to expand public/quasi-public housing.]
GUEST COLUMN: Rent control in Cambridge -- why we need it now (May 22, 2019 by candidate Jivan Sobrinho-Wheeler)
[Ed. Note: It would be an unstatement to say that this author is very uninformed about some the realities of rent control as it was practiced in Cambridge, especially in regard to his assertion that "Rent control doesn't mean that rents can't increase to cover improvements to the building...." Also, his statement that "Since (1994), rents have doubled according to the city of Cambridge's recent Envision report" is somewhat vacuous since by all accounts rents were artificially low under rent control and it's been 25 years, i.e. a quarter century, since it ended. With that in mind, is the doubling of rents really that surprising? The real problem, one not addressed by the writer, is that many rents have increased far more than two-fold, and the existence of the more affordable units, e.g. basement apartments and apartments in other less-than ideal locations, have significantly dried up. Enacting rent control at this point would lock in high rents for those (like the author) who can afford it, almost certainly incentivize all landlords to increase rents the maximum amount permissible every year, and (most likely) curtail new housing production which ultimately is the only way that any long-term affordability will be achieved. So much of rent control was about populist politics, and that's pretty clearly what this candidate's letter represents.]
COLUMN Part 2: How would the affordable housing overlay affect Cambridge residents (May 21, 2019 by Councillor Alanna Mallon)
GUEST COLUMN: Addressing questions regarding affordable housing overlay in Cambridge (May 7, 2019 by Councillor Alanna Mallon)
[Ed. Note: There are numerous omissions of fact in these columns. First, the author emphasizes the notion that only "luxury" housing is now being developed. The truth is that "luxury" is more often a sales pitch than a reality. The cost between building "luxury housing" and "ordinary housing" is actually minimal. In a decade or so it will all be just "housing". Second, the author omits or de-emphasizes some of the most significant reasons for objection, e.g. the substantial decreases (and in some cases the complete elimination) of setbacks from property lines in addition to increased heights and densities. This is a fundamental endorsement of double standards - one standard for ordinary residents and another for agencies that are essentially building public housing (now primarily done via "nonprofit" developers rather than by agencies like the Cambridge Housing Authority). It should also be pointed out that permanent deed retrictions effectively lower the taxable value of these properties so that they pay little or no taxes - effectively shifting that burden onto unregulated residential properties and commercial properties. Perhaps the single most objectionable aspect to the proposal is that the public's right to object to a very problematic development is essentially eliminated. This goes even beyond the State's Chapter 40B projects where a developer seeking a comprehensive permit still has to negotiate to some degree with abutters who can appeal the permit. The author also suffers from the delusion that Cambridge is some kind of elite bubble within which all needs can be addressed - an island in a sea of nothingness. Housing has always been and will always be a regional matter. Smart people are transforming places like Everett and Malden and Quincy and other places into very attractive places to live - many of them on public transit lines. The notion that all housing and other needs can or should be addressed within an already very dense city is both naive and short-sighted. The percentage of subsidized houisng units in Cambridge stands now at approximately 15% (among the highest in the state) and the new 20% Inclusionary Zoning requirement will only cause this percentage to rise. Some of the subsidized housing advocacy groups (like ABC and CResA) would prefer to see a much higher percentage of subsidized housing units, but that's a public policy issue they can safely evade by giving an open-ended, permanant zoning advantage to subsidized housing developers without ever discussing actual targets.]
Can Cambridge Council remove state flag from its chambers? (May 17, 2019)
OPINION: Rent control in Cambridge - why it didn't work then and won't work now (May 15, 2019 by Denise Jillson)
[Ed. Note: My favorite observation in this letter: "However, bringing back a failed 50-year-old housing policy to address the lack of workforce housing is lazy and uninventive." Exactly.]
LETTERS: Read what Cambridge has to say about the Sullivan Courthouse project (May 15, 2019)
[Ed. Note: Suffice to say that any alternate proposal to change the use to exclusively "affordable housing" is a spectacular contradiction. When asbestos remediation and other costs are factored in this could result in dwelling units being built for close to $1 million per unit - money that could produce far more housing elsewhere at much lower cost. This proposal has already been fully adjudicated, and the only reason it is being popularized now is because of the self-serving populist political strategies of one very problematic state representative.]
SET UP TO FAIL -- Housing crisis makes traffic worse in Massachusetts (Apr 29, 2019)
Proposed affordable housing district in Cambridge speaks to 'the lost middle,' official says (Apr 2, 2019)
[Ed. Note: There are several misrepresentation of fact in the statements of public officials in this article.]
LETTER: Tearing Cambridge in two for affordable housing (Apr 2, 2019)
GUEST COLUMN: Demystifying Cambridge's proposed Affordable Housing Overlay (Apr 1, 2019)
[Ed. Note: This is a propaganda piece was written by two Board members of A Better Cambridge (ABC), a subsidized housing advocacy group with an affiliated political action committee (PAC) promoting candidates in the 2019 municipal election.]
GUEST COLUMN: Instead of affordable overlay, raise real estate taxes (Mar 19, 2019)
GUEST COLUMN: Proposed zoning overlay in Cambridge is a major opportunity (Mar 20, 2019)
[Ed. Note: This is a propaganda piece was written by two Board members of A Better Cambridge (ABC), a subsidized housing advocacy group with an affiliated political action committee (PAC) promoting candidates in the 2019 municipal election.]
Cambridge offers glimpse of possible affordable housing future (Mar 8, 2019)
---
Mar 27, 2019 – A few words on the "Overlay" proposal
Personally, this Overlay proposal obliterates over 35 years of what changes could be expected around where I live, and I don't live in the upper crust part of town. The limiting factor has been the floor area ratio (FAR) – 1.0 for commercial and 0.75 for residential. I have always lived with the possibility that a higher building could appear next door, but that the footprint of the building would have to be smaller and additional setbacks would create a little breathing room between the buildings. That seemed like a reasonable expectation – one that I could easily live with.
During the time I have owned my triple-decker I negotiated with one neighbor so that a small extension would have a roof line that allowed light to continue to get to my first floor apartment. When the neighboring building changed hands and they wanted to add air conditioning units on the roof, I negotiated to ensure that they would be located far enough from my windows so that the added sound would be acceptable. These are the kinds of negotiations that happen when buildings are at or somewhat above the allowable density. Through it all I maintained very reasonable rents to all of my tenants since 1985.
If this Overlay proposal is approved, a new owner could build straight up to a height taller than my building with no setback whatsoever from the property line. Furthermore, the building could cover almost the entire lot yielding a density between 3 and 4 times what is allowed today. No sunlight whatsoever would get to my building. I would have no rights whatsoever to object.
Do I take this personally? Yes. If this were to happen I would likely look for another place to live after being here for over 40 years. So I'm looking now at the few potentially reasonable city councillors to step in and prevent this from happening. If adding to our already high percentage of subsidized housing units is your priority, you should really find a way to do this that doesn't involve throwing me and others under the bus. – Robert Winters
---
---
Percentage of Subsidized Housing Units (not including group quarters) - September 2017
(source)
| | | | | | |
| --- | --- | --- | --- | --- | --- |
| Community | Housing Units | Subsidized Units | % | Rank (of 351) | Notes |
| Statewide | 2,692,186 | 262,223 | 9.7% | - | - |
| Chelsea | 12,592 | 2,434 | 19.3% | 3 | |
| Boston | 269,482 | 51,283 | 19.0% | 4 | |
| Bedford | 5,322 | 972 | 18.3% | 5 | |
| Cambridge | 46,690 | 6,911 | 14.8% | 11 | ~7,800 of 53,000 currently |
| Burlington | 9,627 | 1,283 | 13.3% | 17 | |
| Andover | 12,324 | 1,637 | 13.3% | 18 | |
| Needham | 11,047 | 1,397 | 12.6% | 25 | |
| Lowell | 41,308 | 5,180 | 12.5% | 26 | |
| Canton | 8,710 | 1,090 | 12.5% | 28 | |
| Lynn | 35,701 | 4,435 | 12.4% | 29 | |
| Concord | 6,852 | 804 | 11.7% | 34 | |
| Lexington | 11,946 | 1,321 | 11.1% | 47 | |
| Lincoln | 2,153 | 238 | 11.1% | 48 | |
| Dedham | 10,115 | 1,104 | 10.9% | 49 | |
| Westwood | 5,389 | 576 | 10.7% | 55 | |
| Randolph | 11,980 | 1,280 | 10.7% | 56 | |
| Framingham | 27,443 | 2,871 | 10.5% | 59 | |
| Natick | 14,052 | 1,458 | 10.4% | 61 | |
| Wilmington | 7,788 | 799 | 10.3% | 64 | |
| Malden | 25,122 | 2,542 | 10.1% | 65 | |
| Braintree | 14,260 | 1,382 | 9.7% | 70 | |
| Somerville | 33,632 | 3,250 | 9.7% | 73 | statewide average |
| Quincy | 42,547 | 4,096 | 9.6% | 75 | |
| Brookline | 26,201 | 2,454 | 9.4% | 78 | |
| Woburn | 16,237 | 1,419 | 8.7% | 86 | |
| Revere | 21,956 | 1,780 | 8.1% | 102 | |
| Melrose | 11,714 | 932 | 8.0% | 104 | |
| Winthrop | 8,253 | 638 | 7.7% | 111 | |
| Newton | 32,346 | 2,425 | 7.5% | 115 | |
| Waltham | 24,805 | 1,834 | 7.4% | 120 | |
| Medford | 23,968 | 1,694 | 7.1% | 133 | |
| Watertown | 15,521 | 1,072 | 6.9% | 136 | |
| Saugus | 10,754 | 732 | 6.8% | 139 | |
| Everett | 16,691 | 1,061 | 6.4% | 150 | |
| Wellesley | 9,090 | 573 | 6.3% | 152 | |
| Arlington | 19,881 | 1,121 | 5.6% | 163 | |
| Stoneham | 9,399 | 495 | 5.3% | 176 | |
| Wayland | 4,957 | 254 | 5.1% | 181 | |
| Milton | 9,641 | 481 | 5.0% | 187 | |
| Weston | 3,952 | 167 | 4.2% | 207 | |
| Belmont | 10,117 | 365 | 3.6% | 231 | |
| Winchester | 7,920 | 244 | 3.1% | 244 | |
Note: It must be pointed out that the figures above only show subsidized units. In many cities and towns there are many "naturally occurring" affordable units, i.e. apartments that simply have affordable rents. In addition, some tenants live in unregulated apartments but pay reduced rent due to such mechanisms as Section 8 vouchers. The figures above should therefore be understood only as a baseline.
A new report is estimating that the greater Boston area will need another 435,000 new housing units by 2040 to lure new workers and accommodate an aging population. [Reports available here]
Note: When comparing the peak population of Cambridge back in the 1950s (over 120,000) to what it is today (perhaps 107,000) it's important to keep in mind that families were typically much larger then. It's also the case that what people find acceptable in terms of living space and amenities has changed dramatically over six decades. This translates into considerably more "units" of housing (and higher density) in Cambridge if the population should rise to levels close to what they were in days of yore.
---
THE MUNICIPAL SITUATION IN CAMBRIDGE
A Paper read at the Annual Meeting of the National Municipal League at Chicago, April 28, 1904
BY HENRY N. WHEELER, PRESIDENT OF THE LEAGUE
PRECEDED BY A PROGRAM OF THE WORK OF THE LEAGUE FOR 1904
[original PDF]
---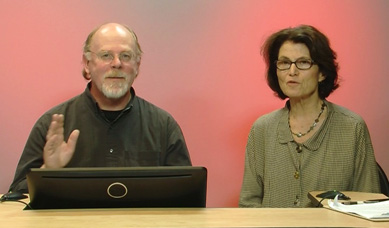 Cambridge InsideOut airs weekly every Tuesday at 5:30pm and 6:00pm with producers/hosts Judy Nathans and Robert Winters. We will have other guest hosts as well.
[complete list of shows - with links to YouTube videos (and now audio too!) of each]
Cambridge InsideOut Episodes 409-410: July 16, 2019
Cambridge InsideOut Episodes 407-408: July 2, 2019
Cambridge InsideOut Episodes 405-406: June 25, 2019
Cambridge InsideOut Episodes 403-404: June 18, 2019 with Patrick Barrett
Cambridge InsideOut Episodes 401-402: June 11, 2019
Cambridge InsideOut Episodes 399-400: June 4, 2019
Cambridge InsideOut Episodes 397-398: May 21, 2019
Cambridge InsideOut Episodes 395-396: May 14, 2019
Cambridge InsideOut Episodes 393-394: May 7, 2019
Cambridge InsideOut Episodes 391-392: April 30, 2019 (w/Patrick Barrett)
Cambridge InsideOut Episodes 63 and 64 with Glenn Koocher
We had a great time doing these shows with the man who invented the original Cambridge InsideOut - Glenn Koocher.
Cambridge InsideOut on CCTV during 2013-2014 featured co-hosts Susana Segat and Robert Winters.
Cambridge InsideOut on CCTV during 2015-2018 features co-hosts Judy Nathans and Robert Winters.
April Fools Day - 2017 (and here) April Fool's Day - 2016 (and here)
April Fool's Day - 2015 (and here) April Fool's Day - 2013 (and here)
---
The Advent of PR in Cambridge
originally published in the Cambridge Civic Journal on Feb 12, 1998
Central Square Advisory Committee 2011/2012 Recommendations (Nov 28, 2012)
The Neverending Study of Central Square
Aug 11, 2012 - While preparing to write a series of essays on Central Square, I put together the following list of Central Square studies culled from a variety of sources. I have originals for most of these. If you know of any others, please let me know. - Robert Winters
Feb 1980 - CDD report entitled "Central Square - Commercial Area Revitalization District
June 1980 - CDD booklet entitled "Facade Improvements" with focus on Central Square
Apr 1983 - "Central Square Report" produced by City Council's Central Square Subcommittee (study began in 1980 or 1981)
1987 - A report produced in 1987 about a Subcommittee that allegedly built on the 1983 report (may be same as Central Square Action Plan)
Nov 1987 - Central Square Action Plan
1989 - Draft Central Square Development Guidelines
May 1993 - Results of the "Mayor's Forum on Central Square"
Oct 1993 - Report by the Committee to Promote and Enhance Central Square Now!
Aug 1994 - A Study of the Visual Images and Signage of Central Square (CDD)
May 1995 - Central Square Improvements Project, Master Plan Report
May 1995 - An Urban Design Plan for Central Square (executive summary)
May 2001 - Summary Notes from "A Conversation about Central Square"
Feb 2000 - The Gibbs Report, Central Square Commercial Market Study
Oct 2004 - Central Square, Cambridge - Rising Fortunes at a Regional Crossroads (Rekha Murthy)
Dec 2004 - Reviving a Traditional City - Central Square, Cambridge, gets a facelift (Rekha Murthy)
June 2005 - Street Media: Ambient Messages in an Urban Space - a photographic analysis of Central Square, Cambridge, Massachusetts (Rekha Murthy)
2009 - CDD Central Square Customer Intercept Survey Report
2011 - Central Square Market Profile
2011 - Red Ribbon Commission Study Report
2012 - Goody/Clancy report and recommendations
2013 - K2C2 Final Reports
K2C2 Final Reports Released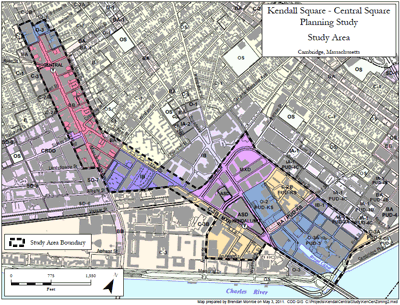 The final reports for Kendall Square and Central Square are now available for download. Zoning discussions based on the recommendations of the K2 and C2 Advisory Committees, which are encapsulated in these reports, will continue in 2014.
Community Development Department
Kendall Square Central Square Planning Study (K2C2)
Central Square Final Report 2013 Part 1, December 2013
Central Square Final Report 2013 Part 2, December 2013
Kendall Square Final Report 2013 Part 1, December 2013
Kendall Square Final Report 2013 Part 2, December 2013
This comprehensive planning effort guided by stakeholder advisory committees, City staff, and a team of multidisciplinary consultants led by Goody Clancy, developed a vision and master plan for Central Square, Kendall Square, and the area South of Main Street (including the Osborn Triangle) connecting the two squares. Both final reports are divided into two parts; in each case you will need to review both parts to read the entire report.
FYI - Current Rules and Goals: Cambridge City Council & Cambridge School Committee
---
---
June 7, 2009 - Once upon a time there was a civic organization in Cambridge known as the Cambridge Civic Association (CCA). It was formed in 1945 out of several organizations that had been existed through the 1930s and that had lobbied the state legislature to create the Plan E Charter option (1938) which featured a city manager form of government and proportional representation elections for city council and school committee. These reforms were central to model charter reform movements active in the United States from the early 1900s. The central theme of the CCA in its early days was "good government" in the sense of being anti-patronage and for professionally managed local government. This changed with the introduction of rent control at the end of the 1960s after which the CCA shifted leftward and became permanently lashed to the mast of the rent control vessel. Though the CCA still exists on paper (I believe), it rapidly declined after the statewide abolition of rent control (late 1994) and essentially disappeared a decade later (early 2005).
I bring up the ghost of the CCA today only to point out that when it was created it had some very admirable goals. Here's the original Mission Statement of the CCA:
Purposes: This association is formed for the following purposes:
1. To promote businesslike, honest, and efficient conduct of local government, open to public scrutiny.
2. To induce residents to take an active interest in the affairs of the City of Cambridge.
3. To encourage and support the candidacy of men and women seeking election to public office and to support intelligent, wholesome leadership in public affairs.
4. To assure that the best qualified persons are appointed to positions in the City government after consideration of all qualified candidates.
5. To promote among the citizens of Cambridge equitable distribution and benefit of public services and equal opportunity for economic security, education, and social advancement.
These are pretty good founding principles for a civic organization and I'm tempted to say that some should be incorporated into the recently adopted City Council's Goals for FY2010 (adopted Feb 2, 2009). In fact, of the 22 current goals, the only one that comes close is: "An increased level of recruitment and opportunities for membership on boards and commissions." The current Council goals emphasize things like "fostering community" via block parties and such, though one has to wonder if the City should be promoting these activities or just getting out of the way so that people can foster community on their own. The goals also seem to put some emphasis on developing "successful nightlife campaigns" while mentioning nothing about promoting ordinary "daytime" economic activity that supports the everyday needs of residents.
One founding principle of the CCA that fell into disuse over the years is listed above as #3: To encourage and support the candidacy of men and women seeking election to public office and to support intelligent, wholesome leadership in public affairs. Indeed, I can personally testify to the fact that in its dying years the only reason the CCA made endorsements at all was because the CCA-endorsed incumbents wanted the benefit of having an advertised CCA slate of candidates that would help secure their reelection. There was precious little effort to recruit new candidates or to support them. Today, the benefits of incumbency are greater than ever. The cost of political campaigns have become absurdly high and most of the incumbents now have (City paid) staff who are inevitably political appointees who directly or indirectly assist in the reelection efforts of their bosses. The deck is increasingly stacked against challengers. Furthermore, the salary and benefits for elected councillors are now so sweet that it is unlikely that any of them would ever want to move on to another job.
With this background in mind, I would like to encourage all Cambridge residents to help level the playing field by finding out about this year's challengers for seats on the Cambridge City Council and the Cambridge School Committee. This is not meant as a dig against any particular incumbent as much as an appeal to support the challengers in what is a difficult and laudable effort. Please see the Cambridge Candidate Pages for the current list of expected candidates. Then use your own judgment - don't expect me or anyone else to do it for you.
Speaking of this year's municipal election, there are some activists who are now expending great effort to attack the City Manager and most of the current City Council. That is not nor has it ever been the intention of the Cambridge Civic Journal or its editor. Candidates are now being seduced by financial promises from one angry fellow with a Brattle Street address and a basketful of grudges. Former CCA Executive Board members from its darkest and most manipulative days are oozing up from the civic swamp trying to at last make good on their failed campaigns of the early 1990s to oust city manager Bob Healy.
It's entertaining to watch people who have primarily earned disrespect in their civic efforts try to capitalize on the recent Monteiro jury decision as a means of realizing their decades-old vendettas. Conveniently forgotten in their recent letters to Cambridge's "oldest weekly newspaper" are the many achievements of City Manager Bob Healy, the strong financial position of the City, and the recent 8-1 vote of confidence bestowed upon Mr. Healy in granting him a three year contract extension. Also missing in this testimony is the fact that virtually all affirmative action in the hiring of employees and department heads has taken place on Mr. Healy's watch. These letters also fail to divulge how long these writers have been carrying their jealousy and anger toward Mr. Healy for actually orchestrating progress in Cambridge while the best they could ever do is snipe from the sidelines. - Robert Winters
---
This Old Land of Cambridge - The true story of the geological history of Cambridge - by George Ehrenfried
Sadly, George passed away (Jan 5, 2010) at the age of 96. He led many a geology-themed hike with the AMC Local Walks/Hikes.
Pen Portraits of Prominent People - by Henry J. Mahoney Editor, Cambridge Sentinel - 1923
This book was published c. 1923 and features very witty one-page "pen portraits" (with photo) of prominent Cantabrigians of the day. I'll be adding names alphabetically as time permits. There are 182 portraits in the book.
It comes to mind that there may be some value in expanding these profiles to other prominent Cantabrigians who arrived on the scene after 1923, including prominent Cantabrigians of today. With this in mind, I extend the invitation to any and all who may wish to contribute their own "pen portraits" of Cambridge people. Contributions do not necessarily have to be in the style of Mr. Mahoney. Inclusion is, as always, subject to the erratic discretion of the editor.
Special thanks to Karen Welch for sending me the book. - RW
---
Cambridge School Volunteers is looking for people who can give one to two hours per week to help students in the Cambridge Public Schools, grades K through 12. No experience necessary. Call 617-349-6794 or e-mail csv@cpsd.us for more details.
---


Robert Winters, Editor
Cambridge Civic Journal
(about me - updated!!)




The Cambridge Civic Journal is an independent newsletter of civic affairs in the City of Cambridge, Massachusetts. It is published as a public service by Central Square Publications. All items are written by Robert Winters unless otherwise noted. [Of course, I do sometimes forget.]

Thoughts for these times:
Men never do evil so completely and cheerfully as when they do it from religious conviction. -- Blaise Pascal

''This is our fucking city, and nobody is gonna dictate our freedom. Stay strong.'' -- David Ortiz
Subscribe to the Cambridge Civic Journal.
Specify in your message whether you wish to receive each new e-mail version or if you wish to be notified when the online versions are available at this web site. Under no circumstances will the subscription list be made available to any third party.
"The Number One thing I would emphasize is that journalists and bloggers would do well to see themselves as partners in the provision of information and that each can benefit greatly from the other. I've never seen this as a competition. It is especially true these days that local papers and young journalists are not very well-versed in the communities they serve. Much of the institutional memory has either died out or been bought out." -- Robert Winters, mathematician and creator of the Cambridge Civic Journal, an online publication about Cambridge, MA (rwinters.com)
Jorkin: "Come, come, Mr. Fezziwig, we're good friends besides good men of business. We're men of vision and progress. Why don't you sell out while the going's good? You'll never get a better offer. It's the age of the machine, and the factory, and the vested interests. We small traders are ancient history, Mr. Fezziwig."
Fezziwig: "It's not just for money alone that one spends a lifetime building up a business, Mr. Jorkin…. It's to preserve a way of life that one knew and loved. No, I can't see my way to selling out to the new vested interests, Mr. Jorkin. I'll have to be loyal to the old ways and die out with them if needs must."
Scrooge: "I think I know what Mr. Fezziwig means, sir."
Jorkin: "Oh, you hate progress and money, too, do you?"
Scrooge: "I don't hate them, sir, but perhaps the machines aren't such a good thing for mankind, after all."
Memorable scene in "A Christmas Carol"