Notice (July 23, updated Aug 9) - There actually is a mailing list for the Cambridge Civic Journal, but many moons have passed since the last time anything was sent out to the list. Today a test message was sent out to the whole list just to see how many addresses were no longer working and in order to otherwise clean up the list - somewhat motivated by the municipal election on the horizon. If you received the test message and would prefer to not remain on the disribution list or if would like to change your email address, just reply to the message and I'll make the necessary updates. If you're not on the list (or thought you were but did not receive the test message) and would like to be added, you can Subscribe to the CCJ by clicking the highlighted link. The list is completely confidential and will be shared with no one, but you must provide your real name. - Robert Winters
---
Political Updates
Aug 16 - The deadline for withdrawing a candidate's name from the municipal election ballot has now passed. There were no withdrawals, so we're all set with 26 City Council candidates and 12 School Committee candidates. [2017 Cambridge Candidate Pages]
Aug 14 - I updated my all-time municipal candidate lists today to include the 2017 candidates:
Index of all Cambridge City Council and School Committee candidates: 1941 to 2017  – updated Aug 14, 2017
plain text version PDF version – updated Aug 14, 2017
I also compiled a list of how many candidates and how many women candidates have been in the City Council and in the School Committee elections going back to 1941. It's a sortable table. Have fun: cambridgecivic.com/?p=5469
The Election Commission meets this Wed, Apr 16 to see if any candidates have filed to withdraw. After that the roster is all set. I still haven't heard from either Dan Lenke or Hari Pillai. If anyone knows either of them, tell them to get in touch. I don't have email addresses for those two candidates.
Aug 2 - The Election Commission voted to certify all nomination signatures submitted between July 27 and the July 31 deadline. All signatures for the 26 City Council candidates and 12 School Committee candidates are now certified and official.
City Council Candidates (26)
School Committee Candidates (12)
Ronald Benjamin, 172 Cushing St., 02138
Josh Burgin, 812 Memorial Drive #1411, 02139
Dennis Carlone, 9 Washington Ave. #6, 02140
Olivia D'Ambrosio, 270 3rd Street #305, 02142
Jan Devereux, 255 Lakeview Ave., 02138
Samuel Gebru, 812 Memorial Dr., 02139
Richard Harding, 189 Windsor St. #1, 02139
Craig Kelley, 6 Saint Gerard Terr. #2, 02140
Dan Lenke, 148 Richdale Ave., 02140
Ilan Levy, 148 Spring St. 02141
Alanna Marie Mallon, 3 Maple Ave., 02139
Marc McGovern, 15 Pleasant St., 02139
Gregg Moree, 25 Fairfield St. #4, 02140

Adriane Musgrave, 5 Newport Rd. #1, 02140
Nadya Okamoto, 220 Banks St. #5, 02138
Hari I. Pillai, 165 Cambridgepark Dr. #234, 02140
Jeff Santos, 350 3rd St. #809, 02142
Sumbul Siddiqui, 530 Windsor Street, 02141
E. Denise Simmons, 188 Harvard St. #4B, 02139
Vatsady Sivongxay, 59 Kirkland St. #2, 02138
Bryan Sutton, 764 Cambridge St. #6, 02141
Sean Tierney, 12 Prince St., 02139
Paul Toner, 24 Newman St., 02140
Timothy J. Toomey, 88 6th St., 02141
Gwen Volmar, 13 Ware St. #4, 02138
Quinton Zondervan, 235 Cardinal Medeiros Ave., 02141

Mannika Bowman, 134 Reed St., 02140
Fran Albin Cronin, 1 Kimball Ln., 02140
Jake Crutchfield, 281 River St. #1, 01239
Emily Dexter, 9 Fenno St., 02138
Fred Fantini, 4 Canal Park #203, 02141
Elechi Kadete, 10 Laurel St. #4, 02139
Kathleen Kelly, 17 Marie Ave. #1, 02139
Laurance Kimbrough, 24 Aberdeen Ave., 02138
Will MacArthur, 18 Shea Rd., 02140
Piotr Mitros, 9 Michael Way, 02141
Patty Nolan, 184 Huron Ave., 02138
David J. Weinstein, 45 S. Normandy Ave., 02138
2017 Cambridge Candidate Pages
2017 Campaign Event Listings and Candidate Forums
[Note: Only events open to the general public (with or without RSVP) will be listed.]
2017 Cambridge City Council Campaign Bank Reports (with sortable tables)
Campaign Finance Reports - 2017 City Council (PDF with links to detailed reports)
Campaign Contributions (2017) - Total Receipts and Cambridge Receipts, Total Expenses
August Programs (and Beyond) at Fresh Pond Reservation

These events are FREE and open to the public. Children are welcome in the company of an adult.

Family Tree Leaf Scavenger Hunt at Maher Park
Date: Thurs, Aug 17, 10:30-11:30am
Meeting place: Gazebo near Maher Park, 650 Concord Ave.
Leaves are great summertime way to know trees. We'll make some leaf rubbings and then walk Maher Park to find the leaves on the trees. Come early if you need a parking pass. This is not a drop-in program. Contact Ranger Jean to register at 617-349-4793 or jrogers@cambridgema.gov. Bring a picnic and enjoy the Reservation after the program.
Seasonal Walkabout at Black's Nook
Date: Fri, Aug 18, 10:30 to 11:30am
Place: Maher Park parking Lot, 650 Concord Ave.
Join Ranger Jean for a seasonal walkabout at Black's Nook. We will monitor wildlife by sign, track or presence, and make note of weather, state of plants, condition of water and other abiotic resources. You can help chart the seasonal changes of some of our most active wildlife spots, or simply come and enjoy the walk. Come dressed to be outdoors for the hour. People of all abilities and knowledge levels welcome. Service dogs only please. Extreme weather cancels. To RSVP, please contact Ranger Jean at (508)-562-7605 or email jrogers@cambridgema.gov.

Unless otherwise specified, please contact Martine at 617-349-6489 or fpr@cambridgema.gov for any RSVPs or questions!

Would you like to join Friends of Fresh Pond Reservation? Membership in Friends of Fresh Pond Reservation costs only $10 per year ($5 for seniors and students, $15 for families). To join, fill out a membership form available in the Ranger Station information racks, e-mail friendsoffreshpond@yahoo.com, call 617-349-6489, or visit our website at www.friendsoffreshpond.org to download a form.

Keep up to date on events at the Pond. Visit the Friends group website at http://friendsoffreshpond.org to learn more about Friends group activities and the reservation and its inhabitants.

Curious about the construction that's happening on the Reservation across from the Tobin school?
Go here to learn more about the drainage and community garden project.

A Remembrance of Chip Norton, Watershed Manager for the Cambridge Water Department:
http://www.friendsoffreshpond.org/calendar2014/photopages2014cal/jan14/p01-13-14chipnorton.htm
AMC Local Walks/Hikes - Come for a walk or hike with us.
Sat, Aug 26. Blue Hills, Milton. Challenging 6-mi. hike on steep, scenic trails to Great Blue, Hemenway and Hancock ledges, and more, 9:30am-1:30pm. Bring lunch, water, & sturdy footwear. From Rte. 93/128 exit 2B, take Rte. 138 N 1.3 mi. to pkg. lot on R just past Trailside Museum. Rain cancels. L Marc Hurwitz.
Wed, Aug 30. Audubon Habitat Education Center & Wildlife Sanctuary, Belmont. 5:30-7:15pm. End your day with a lovely nature walk right in Belmont, MA, brought to you by the AMC Boston Chapter Conservation and Local Walks/Hikes Committees. The walk will focus on plant identification and fun and interesting natural history. Easy trails, bring water and snack, no children or dogs. Heavy rain cancels. Meet in front of the visitor's center.
Mon, Sept 4. World's End Reservation, Hingham. 5 mile walk, 8:30am-11:30am. Bring snack/water. From Rte. 3 exit 14, take Rte. 228N 6.5 mi., L on Rte. 3A 1.0mi. to rotary, R on Summer St. 0.5 mi. to light, L on Martin's Lane to entr. $6.00 parking fee for non-members of the Trustees of Reservations. Storm cancels. L Beth Mosias.
Sun, Sept 24. Powisset Farm to Noanet Woodlands and back, Dover. 1:00pm to 3:00pm. Easy loop walk from Powisset Farm (Trustees of Reservations) to Hale Reservation to Noanet Woodlands and back. Level walking. Meet at Trustees of Reservations parking lot on Powisset Street in Dover. L Jean Veigas.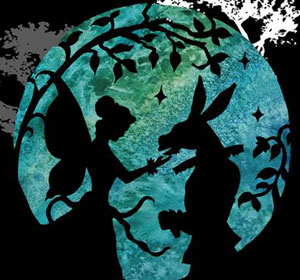 The summer's only City Council meeting will be held at the Attles Meeting Room at CRLS. In addition to essential items like board appointments and the ordination of (some iteration of) the City Council zoning petition to legalize and regulate short-term rentals, there will likely be a significant turnout during public comment on several other hot items now being fueled by social media. Here's my short list of interesting or potentially controversial items. Comments to follow Monday morning.
Manager's Agenda #1. A communication transmitted from Louis A. DePasquale, City Manager, relative to the Final Landmark Designation Report for the Jones and Hall Houses at 66-68 Otis Street, received from the Historical Commission. [Report]
Not much to say here other than how much I appreciate these detailed reports from the Cambridge Historical Commission.
Manager's Agenda #12. A communication transmitted from Louis A. DePasquale, City Manager, relative to Awaiting Report Item Number 17-8, regarding a report the Urban Agriculture Ordinance. [Report]
The attached report is actually a proposed zoning amendment (that would go along with the more general Urban Agriculture Ordinance) that would permit beekeeping under certain conditions as an allowed use in residential, institutional, office and laboratory zones, as well as in conjunction with retail, manufacturing, and light industry uses (if I am reading it correctly).
Upshot: The Beekeeping Zoning Petition was referred to the Ordinance Committee and Planning Board. The City Manager reported that there may still be a way to go with the rest of the proposed Urban Agriculture Ordinance
---
Manager's Agenda #14. A communication transmitted from Louis A. DePasquale, City Manager, relative to a revised version of the Short-Term Rentals zoning petition text, incorporating changes from the July 5, 2017 Ordinance Committee hearing. [Text of Revised Version]
Unfinished Business #9. An amendment to the Zoning Ordinance of the City of Cambridge to create a new Chapter 4.60 – to regulate Short-Term Rentals (STR). The question comes on passing to be ordained on or after June 26, 2017. Planning Board Hearing held May 23, 2017. Petition expires Aug 29, 2017.
Committee Report #2. A communication was received from Donna P. Lopez, City Clerk, transmitting a report from Councillor Dennis J. Carlone and Councillor Leland Cheung, Co-Chairs of the Ordinance Committee, for a public hearing held on July 5, 2017 to continue the discussion on the City Council petition on short-term rentals and will potentially discuss the feasibility of grandfathering non-conforming uses related to STR, breakdown of owner adjacent full unit STR statistics, clarification of whether a small two family can be treated as an operator occupied single STR unit and implementation by Inspectional Services Department.
This is really the central topic for this meeting. Not all points are yet agreed upon, but it is expected that this zoning amendment will be ordained in some form at this meeting. It's important not only for Cambridge as other cities may possibly pass similar ordinances based on this model.
Upshot: The STR zoning petition was ordained unanimously with some clarifications, especially in the change from a proposed 2-year schedule for inspection and licensing to a 5-year schedule. The City Council reiterated that landlord approval and, if applcable condo association approval is mandatory. Councillor Mazen wanted to permit tenants to list their apartment on Airbnb without seeking landlord approval. There were also amendments proposed, primarily by Councillor Carlone, to not permit "owner-adjacent" units to be eligible for short-term rental, but those amendments were defeated on 4-5 votes with only Calone, Devereux, Mazen, and McGovern in favor. Everybody acknowledged the efforts of Craig Kelley and especially Wil Durbin in shepherding this over the past year to a successful conclusion. [Text of Ordinance #1397]
---
Charter Right #1. A rezoning petition has been received from MIT/GSA Volpe to amend the Cambridge Zoning Ordinance by adding a new Section 13.90 to Article 13.000 and amend the Zoning Map to add new PUD-7 District. [Text of MIT/Volpe Petition]
Order #16. That the City Manager is requested to confer with the Assistant City Manager of Community Development and report back to the City Council with language to continue to pursue a Grand Junction Overlay District and to confer with MIT about incorporating plans for the Grand Junction Path into the design process for the Volpe Site and report back to the City Council by Sept 18th, 2017. Councillor Toomey
There's really nothing to do on this topic at this meeting, but it is the next big thing before the City Council. The Planning Board and the Ordinance Committee already held their first hearings on the petition (in spite of the pointless Charter Right) and additional hearings are expected in September. The expiration date of the petition is Oct 31, 2017 - one week before the municipal election. If the City Council blows this opportunity to get a good outcome it will be unforgivable. This is where Councillor Carlone can play a pivotal role with his professional background if only the City Council can rise above the politics. The order regarding the Grand Junction corridor isn't really directly related to the Volpe question, but Volpe represents leverage.
Upshot: Though there was no action item here, Ordinance Committee Co-Chair Carlone made clear that he expected that some contribution by MIT toward the realization of the Grand Junction Path should be part of any Memorandum of Understanding (MOU) tied to ordination of the MIT/Volpe Petition.
---
Unfinished Business #10. An amendment to the Municipal Code in Title 6 entitled "Animals" to insert a new Chapter 6.20 entitled "Restrictions on the sale of animals in Pet Shops." The question comes on passing to be ordained on or after July 10, 2017.
This is not a zoning matter and there's no deadline for when it should be ordained, but it's possible that something could happen at this meeting.
Upshot: The proposed ordinance was ordained on an 8-1 vote with Councillor Maher voting NO.
Resolution #8. Congratulations to Superintendents Steven DeMarco and Christine Elow. Councillor Maher, Councillor Toomey
I would like, in particular, to celebrate Christine Elow's appointment. She has been an extraordinary representative from the CPD in matters relating to Central Square and she is very deserving. Cambridge residents should feel very good about our Police Department and where it is headed. Our new Police Commissioner Branville Bard assumes command on August 21.
Order #3. That the City Manager is requested to confer with the City Solicitor and the City Arborist with the view in mind of drafting appropriate language for an ordinance that would require a public hearing before the Ordinance Committee or any other appropriate department before the removal of 4 or more trees from private property. Councillor Toomey, Councillor Cheung, Vice Mayor McGovern
These are always sticky proposals when perceived public benefit clashes with private property rights.
---
Order #13. The Cambridge City Council is calling on Governor Charles Baker and his administration to cease any efforts in enacting any Massachusetts legislation that would be used to detain, hold or jail anyone that has met any requirements to be released under Massachusetts Criminal Statutes. Vice Mayor McGovern
Order #18. That the City Manager is requested to establish a public fund that can be utilized in the event that the Trump Administration withholds federal funds from Cambridge as a Sanctuary City. Mayor Simmons, Vice Mayor McGovern
There probably is some acceptable middle ground here that acknowledges that local police departments are not federal agents and should not be required to act as such in detaining people whose actions wouldn't normally warrant arrest and detention. This is at least as much about practicality as it is about political ideology.
---
Order #14. Order Relating to Bicycle Lanes. Mayor Simmons, Councillor Maher, Councillor Toomey
Anyone who actually reads this Order will likely see it as very reasonable. Nonetheless, social media is now lighting up calling for there to be no discussion or consideration due to claims that the Order would "kill all the momentum that advocates have gathered toward building protected bike lanes". Their description suggests a juggernaut that has every intention of running over all who would oppose or even question their agenda. I found it interesting that none of the "calls to action" I have seen so far provide the text of the Order. I suspect that it might "kill all the momentum" if people understood that there is nothing unreasonable being proposed in the Order. This is unfortunately a political turf war at this point being fueled by self-righteous activists who cannot possibly imagine that other points of view exist.
Upshot: The Boston Cyclist Union and allies successfully packed the meeting with many of their speakers referring to the Order as a "moratorium" which it obviously is not. Mayor Simmons substituted new language and a stripped-down version of the Order was approved. There are lots of tools for improving bicycle safety. Unfortunately, any such discussion is apparently off-limits and non-debatable. No discussion of traffic calming, parallel "calm streets", shared streets (or woonerfs), or maintaining standard bike lanes in places where curb access for vehicles is warranted. It's "separated bike lanes" or nothing. I'm very disappointed in this group of city councillors.
Order #15. Porter Square Intersection Update. Councillor Devereux, Councillor Mazen, Councillor Carlone
The Porter Square intersection currently sucks on may levels. The question is whether or not a modification would suck less or possibly more. What should really happen (but it won't because it would be prohibitively expensive and might involve property takings or getting air rights over the commuter rail tracks) would be a radical reconfiguration of the whole area.
---
Order #22. That the City Manager confer with relevant City departments and report back to the City Council on the status of the City's plans to review and possibly implement a municipal Broadband system. Councillor Kelley
Order #25. That the Municipal Broadband Task Force be reconstituted and that the City Manager is requested to report back on successful cost-effective procurement for phase II by the end of calendar year. Councillor Mazen, Councillor Devereux, Councillor Cheung
Though I'm interested in where this may be going, my chief concern is that the price tag could be astronomical and that we might be investing in technologies that might become outmoded soon after we have made the investment.
---
Order #24. That the City Manager is requested to provide an update to the City Council, at the first meeting in September, as to the progress and plan to address the concerns regarding the sale of liquor licenses. Councillor Mazen, Councillor Devereux, Vice Mayor McGovern
I seriously doubt whether a solution to this dilemma can be devised that will satisfy anyone. Sometimes you just have to take a big loss.
---
Communications & Reports from City Officers #1. A communication was received from Donna P. Lopez, City Clerk, transmitting a communication from Mayor E. Denise Simmons, regarding a request of a copy of City Council's Executive Session Minutes from June 12, 2017.
Communications & Reports from City Officers #2. A communication was received from Donna P. Lopez, City Clerk, transmitting a copy of an Open Meeting Law Complaint Decision - OML 2017-106, filed by John Hawkinson on Mar 13, 2017, alleging that the City Council improperly redacted certain August and October 2016 executive session minutes and that said minutes failed to include a summary of the discussions. [Conclusion: There was no violation of the Open Meeting Law.]
It's unfortunate that the Open Meeting Law has become little more than a means to annoy City staff. Complaints like the ones referenced above all involve trivial matters rather than matters of substance.
---
Communications & Reports from City Officers #3. A communication was received from Donna P. Lopez, City Clerk, transmitting a Non-Binding Public Opinion Advisory Question Petition filed with the Election Commission on July 14, 2017.
I don't know how many will come out to speak on this or how the City Council will act on it. Personally, I feel that the proposal is Not Ready For Prime Time. The case for tax-funded political campaign financing simply has not been made in the context of Cambridge's PR municipal elections. I hope this matter is not placed on the municipal ballot until a more comprehensive discussion has taken place. It is worth noting that there are many new candidates this year and obtaining voluntary contributions does not seem to be a heavy burden for the more credible candidates who actually well-rooted in Cambridge. I will also continue to question the belief that municipal election campaigns need to be very expensive. Indeed, the greater problem is excess spending rather than inadequate funds. [CC Receipts][CC Bank Reports].
Upshot: Councillor Cheung exercised his Charter Right on this matter based on the loaded language in the preamble in the proposed ballot question: "the undue influence of a few wealthy donors and special interest groups on municipal elections" and "the potential to erode the people's confidence in their elected officials" and "undermining the objectives of responsible government". The petitioners would have fared better if they had dropped all that language and just popped the question. Personally, I suspect the timing of this ballot question was done very deliberately to mesh with themes now being emphasized by some City Council candidates and their endorsing organizations. For example, the Cambridge Residents Alliance has on this year's City Council candidate questionnaire" Will you work for establishing a program that increases voter participation by providing some city funds to candidates running for City Council?" That said, it was a Mazen group that proposed the ballot question.
There was some interesting maneuvering at the end of the City Council meeting (which had been extended to 12:45am). Councillor Mazen proposed having a Special City Council Meeting on Wednesday morning on this specific matter due to this being an "emergency" because the deadline for inclusion on the ballot is imminent. This would be a violation of the state Open Meeting Law which requires 48 hour notice. Ironically, Mazen did this at the suggestion of the above-referenced individual who files Open Meeting Law complaints regularly. In the end the time of the meeting expired and no action was taken. The petitioners may still attempt to gather the necessary 6500+ signatures to place the question on the ballot. - Robert Winters
---
Aug 1 - Planning Board Associate Member Ahmed Nur announced today that he will be resigning from the Planning Board due to time conflicts. Thank you for your 10 years of service.
---
Statement from Councillor Cheung on his decision to not seek reelection
Friends,
When I first ran for City Council 8 years ago, I did not think that I would actually win. I felt compelled by a faith in community service that my parents instilled in me; a love for the city my father first called home when he immigrated to America; and a vague notion that somehow my unique ideas and perspective would, when added to those already there, make the Council even better. Winning was a surprise, but I was humbled by the opportunity, and honored by the trust voters had placed in me.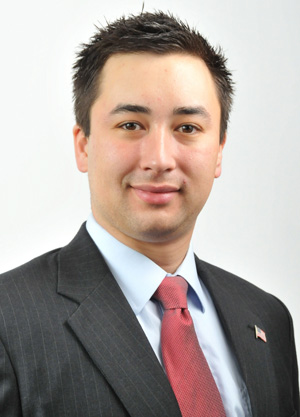 I came to office determined to make the most of that opportunity; to affect as much good as I possibly could in the time I was given. Determined to earn the trust given to me by making things better tomorrow than I'd found them yesterday, I tried to make the most of every day because I never thought it would last forever.
After much reflection, I've decided that I will not seek re-election to the City Council. These past 8 years of public service have been exciting, productive, and professionally rewarding but also demanding. Doing the job, the way I aspire to do it, is an all-consuming affair. Elected office demands more than just 40 hours a week. More than 80. It keeps you constantly on call. It demands your nights and weekends. Nowadays however, my nights and weekends belong to my wife, my 3 year old daughter Lela Marie, and my 3 month old son Alexander Alpha. Quite frankly, I cannot be wholly present at a community meeting if all I'm thinking about is going home to play on the rug. Life is short and I want to spend these next few years devoting my free time to my kids.
While reflecting on this decision I took some time to look back over all the flyers and mailings I'd sent out ever since my first campaign. I'm proud that almost all those promises have been fulfilled. We have innovation legislation that formalizes open data, sets aside affordable office space for entrepreneurs, and a city bureaucracy that's embracing technology. Cambridge is the most climate-conscious city in the world, with building regulations headed towards net-zero, power aggregation that's shifting the entire city towards renewables, and investments in transportation infrastructure. We've emerged from the national housing crisis with a focus on affordability, and a blueprint for incentivizing developers to focus on residents, not profits. We introduced participatory budgeting, mini-bonds, and curbside composting. We have a great new City Manager, focused on customer service, who was selected through a transparent and inclusive process. We're investing in education, family housing, and helping residents build a better future for themselves and their families.
I'm known for promoting a forward-looking vision for the city, from innovation to entrepreneurship, but my most impactful moments were when I broke from peoples' expectations of me as the kid from MIT. Bringing millennials to understand the perspectives of life-long residents on everything from taxes to bicycles; championing home grown candidates – Rich Rossi and Louie Depasquale – for City Manager; focusing on the basics like fire and police. The underlying theme is that every move I've made has been towards a singular goal – making tomorrow better than yesterday; and everything I've done has been in collaboration with others – residents, activists, colleagues, and city employees – and with an understanding that any policy is only as strong as the front-line employees delivering the service.
The temptation to remain in public office is that there is always more work to be done. I won't stop moving issues forwards until my term is over. However, I rest assured that the future of Cambridge is bright. We have the policies, practices, and personnel to tackle whatever is next. We have the best employees of any city in the country. Between the incumbents running for re-election and the new candidates, we'll have the institutional memory to safeguard what's great about Cambridge and the new ideas necessary to challenge assumptions and make things even better.
So I humbly return to you the trust that you held in me. It's time for me to focus on my growing family and opportunities in the private sector. I'm forever thankful that despite the national drama, I'll leave the City Council with a deepened faith in American Democracy and as living proof that the dream is alive and well. And for that I am grateful.
Thank you,
Leland
---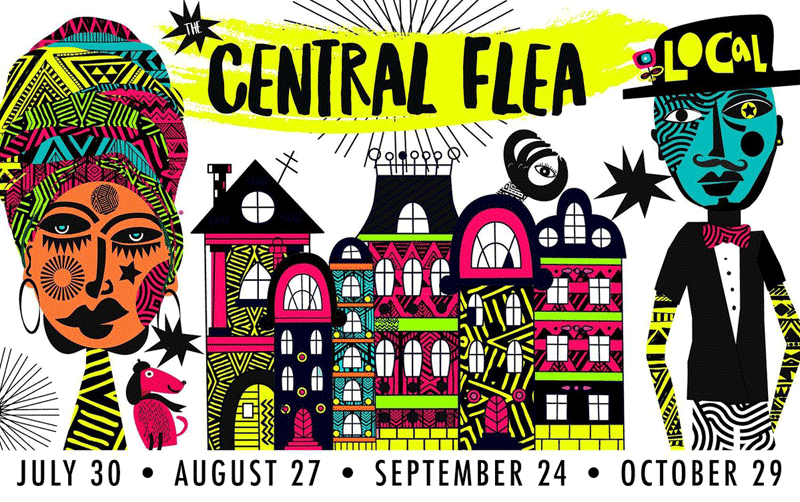 Central Flea will return to 95 Prospect St. on the last Sunday of the month now through October! We're thrilled to bring together local artists and vendors in partnership with New England Open Markets. 11:00am to 5:00pm.
---
Members Sought for Cambridge Citizens' Committee on Civic Unity
Application Deadline August 28, 2017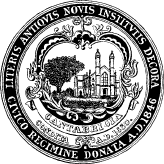 July 19, 2017 – Cambridge City Manager Louis A. DePasquale is seeking residents and members of the Cambridge community (including private sector, municipal employees, business owners, students and others) interested in serving on the Citizens' Committee on Civic Unity.
The mission of the City of Cambridge Citizens' Committee on Civic Unity is to foster fairness, equity, unity, appreciation, and mutual understanding across all people and entities in Cambridge. The Committee works to provide opportunities for constructive discussions and community events regarding race, class, religion, gender, disability, and sexual orientation, through recognizing and raising awareness of historic, existing, and potential civic issues; providing opportunities for honest dialogue and engagement; and by building bridges across communities to better understand and connect with one another.
The Committee generally meets monthly. Committee meetings are open to the public and may include presentations by guest speakers, city staff, and various experts. For information on the committee's work, current goals, meeting schedule, and events, please visit: www.cambridgema.gov/civicunity.
Individuals interested in being considered can submit a cover letter, résumé or summary of applicable experience using the city's online application system at www.cambridgema.gov/apply. Paper applications are available in the City Manager's Office at Cambridge City Hall, 795 Massachusetts Avenue. The deadline for submitting applications is Monday, August 28, 2017.
---
---
June 21, 2017 – MIT today has filed its Volpe rezoning petition. An MIT News Office article provides background on the proposal and a link to the zoning petition. [message from Sarah Gallop, Co-Director, MIT Office of Government and Community Relations]
[Boston Globe article (June 21)] [text of the petition]
---
If you would like to be a guest (or co-host) one of these Tuesdays, let me know. - RW
Episode 251 (Aug 22, 2017, 5:30pm) [materials]
Topics: to be determined

Episode 252 (Aug 22, 2017, 6:00pm)
Topics: to be determined
Episode 249 (Aug 15, 2017, 5:30pm) [materials]
Guest: School Committee cabdidate Fran Cronin

Episode 250 (Aug 15, 2017, 6:00pm)
Guest: Wil Durbin and the newly ordained Cambridge regulations for short-term rentals
Episode 247 (Aug 8, 2017, 5:30pm) [materials]
Topics: Agenda items from the Aug 7 City Council meeting, especially the ordination of the Short-Term Rental Zoning Petition

Episode 248 (Aug 8, 2017, 6:00pm)
Topics: Agenda items from the Aug 7 City Council meeting, especially the MIT/Volpe Petition, controversy over segregated bike lanes, and an unsuccessful late effort to place a ballot question on the November ballot regarding publicly funded municipal campaigns
Episode 245 (Aug 1, 2017, 5:30pm) [materials]
Topics: Final list of candidates for Cambridge municipal election, Leland Cheung's decision to not seek reelection

Episode 246 (Aug 1, 2017, 6:00pm)
Topics: municipal campaign finance, MIT/Volpe Petition
Episode 243 (July 25, 2017, 5:30pm) [materials]
Topics: Cambridge municipal election and its many candidates as well as some history of Cambridge's PR elections

Episode 244 (July 25, 2017, 6:00pm)
Topics: upcoming events and some observations re: Harvard Square activism
Episode 241 (July 18, 2017, 5:30pm) [materials]
Guest: Alanna Mallon, City Council candidate

Episode 242 (July 18, 2017, 6:00pm)
Guest: Will MacArthur, School Committee candidate
Episode 239 (July 11, 2017, 5:30pm) [materials]
Topics: Nomination papers for Cambridge City Council and School Committee, candidate list - who's on the ballot so far

Episode 240 (July 11, 2017, 6:00pm)
Topics: Cambridge PR election history (especially the probability of an incumbent being ousted when there are multiple vacancies), and the status of short-term rental regulation
Episode 237 (June 27, 2017, 5:30pm) [materials]
Guest: Paul Toner, City Council candidate

Episode 238 (June 27, 2017, 6:00pm)
Topics: June 26 City Council meeting, upcoming events
Episode 235 (June 20, 2017, 5:30pm) [materials]
Guest: Sean Tierney, City Council candidate
Episode 236 (June 20, 2017, 6:00pm)
Topics: Adriane Musgrave, City Council candidate
Episode 233 (June 13, 2017, 5:30pm) [materials]
Topics: civic updates, electricity aggregation program, new municipal election candidates, and more
Episode 234 (June 13, 2017, 6:00pm)
Topics: City Council wrapup, short-term rentals, liquor licenses
Episode 231 - (June 6, 2017, 5:30pm) [materials]
Topic: June 5 City Council Roundtable meeting on Envision Cambridge - Alewife
Episode 232 (June 6, 2017, 6:00pm)
Topics: Envision Cambridge Roundtable; Mass. Democratic party platform; short-term rental regulation
Episode 229 (May 23, 2017, 5:30pm) [materials]
Topics: ranked choice voting advocacy in Cambridge and elsewhere in Massachusetts; the role of City Council committees vs. unofficial (and not especially public) working groups
Episode 230 (May 23, 2017, 6:00pm)
Topics: May 22 City Council meeting, affordable housing in Somerville, short-term rentals and more
Episode 227 (May 16, 2017, 5:30pm) [materials] with Patrick Barrett
Topics: Cambridge politics and the municipal election [audio]
Episode 228 (May 16, 2017, 6:00pm) with Patrick Barrett
Topics: City Council candidates, their political bases, and their viability [audio]
Episode 225 (May 9, 2017, 5:30pm) [materials] with Patrick Barrett
Topics: death of former City Councillor Bob Moncrieff, vacancies on the Central Square and Harvard Square Advisory Committees, Participatory Budgeting, the Outstanding City Employee Awards
Episode 226 (May 9, 2017, 6:00pm) with Patrick Barrett
Topics: Misbehavior of a city councillor at last week's Budget Hearing; this week's Budget Hearings; the AirBnB Question; and the issue of long-term vacant properties and how best to deal with them.
Episode 223 (May 2, 2017, 5:30pm) [materials]
Topics: 2017 municipal election and some recent developments in the field of candidates
Episode 224 (May 2, 2017, 6:00pm)
Topics: FY2018 Budget Hearings, Ranked Choice Voting in Cambridge and elsewhere
Episode 221 (Apr 25, 2017, 5:30pm) [materials]
Topics: drawn from Apr 24 Cambridge City Council meeting, including the FY2018 Budget and the proposed Surveillance Ordinance
Episode 222 (Apr 25, 2017, 6:00pm)
Topics: Envision Cambridge Working Groups and general concerns about long-term planning
Episode 219 (Apr 18, 2017, 5:30pm) [materials]
Topics: Women in Comedy, Cambridge Science Festival, and more
Episode 220 (Apr 18, 2017, 6:00pm)
Topics: Mass. Turnpike Realignment and other infrastructure
Episode 217 (Apr 4, 2017, 5:30pm) [materials]
Topics: national issues & municipal politics; City Council order calling for impeachment of the President, upcoming civic and other opportunities
Episode 218 (Apr 4, 2017, 6:00pm)
Topics chosen from the Apr 3 City Council meeting, including discussion of police presence in City Hall and Central Square; updates on municipal election candidates
Stories written by Luis Vasquez for the Cambridge Chronicle
---
Cambridge Civic/Political Review 2016
---
Book Release - Building Old Cambridge by Susan E. Maycock and Charles M. Sullivan (published by MIT Press)
---
THE MUNICIPAL SITUATION IN CAMBRIDGE
A Paper read at the Annual Meeting of the National Municipal League at Chicago, April 28, 1904
BY HENRY N. WHEELER, PRESIDENT OF THE LEAGUE
PRECEDED BY A PROGRAM OF THE WORK OF THE LEAGUE FOR 1904
[original PDF]
---
Here's Something Worth Watching
---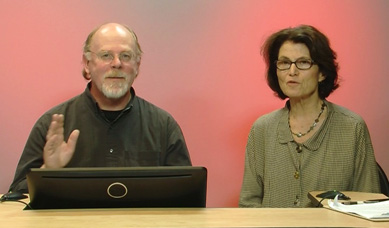 Cambridge InsideOut airs weekly every Tuesday at 5:30pm and 6:00pm with producers/hosts Judy Nathans and Robert Winters. We will have other guest hosts as well.
[complete list of shows - with links to YouTube videos of each]
Cambridge InsideOut Episodes 249-250: Aug 15, 2017 (w/guests Fran Cronin and Wil Durbin)
Cambridge InsideOut Episodes 247-248: Aug 8, 2017
Cambridge InsideOut Episodes 245-246: Aug 1, 2017
Cambridge InsideOut Episodes 243-244: July 25, 2017
Cambridge InsideOut Episodes 241-242: July 18, 2017 (w/City Council candidate Alanna Mallon and School Committee candidate Will MacArthur)
Cambridge InsideOut Episodes 239-240: July 11, 2017
Cambridge InsideOut Episodes 237-238: June 27, 2017 (w/City Council candidate Paul Toner)
Cambridge InsideOut Episodes 235-236: June 20, 2017 (w/City Council candidates Sean Tierney and Adriane Musgrave)
Cambridge InsideOut Episodes 233-234: June 13, 2017
Cambridge InsideOut Episodes 231-232: June 6, 2017
Cambridge InsideOut Episodes 229-230: May 23, 2017
Cambridge InsideOut Episodes 227-228: May 16, 2017 (w/Patrick Barrett)
Cambridge InsideOut Episodes 225-226: May 9, 2017 (w/Patrick Barrett)
Cambridge InsideOut Episodes 223-224: May 2, 2017
Cambridge InsideOut Episodes 221-222: Apr 25, 2017
Cambridge InsideOut Episodes 219-220: Apr 18, 2017
Cambridge InsideOut Episodes 217-218: Apr 4, 2017
Cambridge InsideOut Episodes 215-216: Mar 28, 2017
Cambridge InsideOut Episodes 213-214: Mar 21, 2017
Cambridge InsideOut Episodes 211-212: Mar 7, 2017
Cambridge InsideOut Episodes 63 and 64 with Glenn Koocher
We had a great time doing these shows with the man who invented the original Cambridge InsideOut - Glenn Koocher.
Cambridge InsideOut on CCTV during 2013-2014 featured co-hosts Susana Segat and Robert Winters.
Cambridge InsideOut on CCTV during 2015-2017 features co-hosts Judy Nathans and Robert Winters.
A new report is estimating that the greater Boston area will need another 435,000 new housing units by 2040 to lure new workers and accommodate an aging population. [Reports available here]
Note: When comparing the peak population of Cambridge back in the 1950s (over 120,000) to what it is today (perhaps 107,000) it's important to keep in mind that families were typically much larger then. It's also the case that what people find acceptable in terms of living space and amenities has changed dramatically over six decades. This translates into considerably more "units" of housing (and higher density) in Cambridge if the population should rise to levels close to what they were in days of yore.
---
April Fools Day - 2017 (and here)
April Fool's Day - 2016 (and here) April Fool's Day - 2015 (and here) April Fool's Day - 2013 (and here)
---
The Advent of PR in Cambridge
originally published in the Cambridge Civic Journal on Feb 12, 1998
Central Square Advisory Committee 2011/2012 Recommendations (Nov 28, 2012)
The Neverending Study of Central Square
Aug 11, 2012 - While preparing to write a series of essays on Central Square, I put together the following list of Central Square studies culled from a variety of sources. I have originals for most of these. If you know of any others, please let me know. - Robert Winters
Feb 1980 - CDD report entitled "Central Square - Commercial Area Revitalization District
June 1980 - CDD booklet entitled "Facade Improvements" with focus on Central Square
Apr 1983 - "Central Square Report" produced by City Council's Central Square Subcommittee (study began in 1980 or 1981)
1987 - A report produced in 1987 about a Subcommittee that allegedly built on the 1983 report (may be same as Central Square Action Plan)
Nov 1987 - Central Square Action Plan
1989 - Draft Central Square Development Guidelines
May 1993 - Results of the "Mayor's Forum on Central Square"
Oct 1993 - Report by the Committee to Promote and Enhance Central Square Now!
Aug 1994 - A Study of the Visual Images and Signage of Central Square (CDD)
May 1995 - Central Square Improvements Project, Master Plan Report
May 1995 - An Urban Design Plan for Central Square (executive summary)
May 2001 - Summary Notes from "A Conversation about Central Square"
Feb 2000 - The Gibbs Report, Central Square Commercial Market Study
Oct 2004 - Central Square, Cambridge - Rising Fortunes at a Regional Crossroads (Rekha Murthy)
Dec 2004 - Reviving a Traditional City - Central Square, Cambridge, gets a facelift (Rekha Murthy)
June 2005 - Street Media: Ambient Messages in an Urban Space - a photographic analysis of Central Square, Cambridge, Massachusetts (Rekha Murthy)
2009 - CDD Central Square Customer Intercept Survey Report
2011 - Central Square Market Profile
2011 - Red Ribbon Commission Study Report
2012 - Goody/Clancy report and recommendations
2013 - K2C2 Final Reports
K2C2 Final Reports Released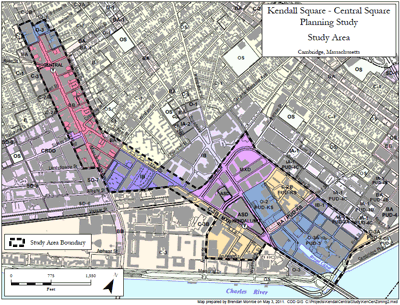 The final reports for Kendall Square and Central Square are now available for download. Zoning discussions based on the recommendations of the K2 and C2 Advisory Committees, which are encapsulated in these reports, will continue in 2014.
Community Development Department
Kendall Square Central Square Planning Study (K2C2)
Central Square Final Report 2013 Part 1, December 2013
Central Square Final Report 2013 Part 2, December 2013
Kendall Square Final Report 2013 Part 1, December 2013
Kendall Square Final Report 2013 Part 2, December 2013
This comprehensive planning effort guided by stakeholder advisory committees, City staff, and a team of multidisciplinary consultants led by Goody Clancy, developed a vision and master plan for Central Square, Kendall Square, and the area South of Main Street (including the Osborn Triangle) connecting the two squares. Both final reports are divided into two parts; in each case you will need to review both parts to read the entire report.
---
THE TASTY DINER of HARVARD SQUARE - A film by Federico Muchnik (33½ minutes)
FYI - Current Rules and Goals: Cambridge City Council & Cambridge School Committee
---
---
June 7, 2009 - Once upon a time there was a civic organization in Cambridge known as the Cambridge Civic Association (CCA). It was formed in 1945 out of several organizations that had been existed through the 1930s and that had lobbied the state legislature to create the Plan E Charter option (1938) which featured a city manager form of government and proportional representation elections for city council and school committee. These reforms were central to model charter reform movements active in the United States from the early 1900s. The central theme of the CCA in its early days was "good government" in the sense of being anti-patronage and for professionally managed local government. This changed with the introduction of rent control at the end of the 1960s after which the CCA shifted leftward and became permanently lashed to the mast of the rent control vessel. Though the CCA still exists on paper (I believe), it rapidly declined after the statewide abolition of rent control (late 1994) and essentially disappeared a decade later (early 2005).
I bring up the ghost of the CCA today only to point out that when it was created it had some very admirable goals. Here's the original Mission Statement of the CCA:
Purposes: This association is formed for the following purposes:
1. To promote businesslike, honest, and efficient conduct of local government, open to public scrutiny.
2. To induce residents to take an active interest in the affairs of the City of Cambridge.
3. To encourage and support the candidacy of men and women seeking election to public office and to support intelligent, wholesome leadership in public affairs.
4. To assure that the best qualified persons are appointed to positions in the City government after consideration of all qualified candidates.
5. To promote among the citizens of Cambridge equitable distribution and benefit of public services and equal opportunity for economic security, education, and social advancement.
These are pretty good founding principles for a civic organization and I'm tempted to say that some should be incorporated into the recently adopted City Council's Goals for FY2010 (adopted Feb 2, 2009). In fact, of the 22 current goals, the only one that comes close is: "An increased level of recruitment and opportunities for membership on boards and commissions." The current Council goals emphasize things like "fostering community" via block parties and such, though one has to wonder if the City should be promoting these activities or just getting out of the way so that people can foster community on their own. The goals also seem to put some emphasis on developing "successful nightlife campaigns" while mentioning nothing about promoting ordinary "daytime" economic activity that supports the everyday needs of residents.
One founding principle of the CCA that fell into disuse over the years is listed above as #3: To encourage and support the candidacy of men and women seeking election to public office and to support intelligent, wholesome leadership in public affairs. Indeed, I can personally testify to the fact that in its dying years the only reason the CCA made endorsements at all was because the CCA-endorsed incumbents wanted the benefit of having an advertised CCA slate of candidates that would help secure their reelection. There was precious little effort to recruit new candidates or to support them. Today, the benefits of incumbency are greater than ever. The cost of political campaigns have become absurdly high and most of the incumbents now have (City paid) staff who are inevitably political appointees who directly or indirectly assist in the reelection efforts of their bosses. The deck is increasingly stacked against challengers. Furthermore, the salary and benefits for elected councillors are now so sweet that it is unlikely that any of them would ever want to move on to another job.
With this background in mind, I would like to encourage all Cambridge residents to help level the playing field by finding out about this year's challengers for seats on the Cambridge City Council and the Cambridge School Committee. This is not meant as a dig against any particular incumbent as much as an appeal to support the challengers in what is a difficult and laudable effort. Please see the Cambridge Candidate Pages for the current list of expected candidates. Then use your own judgment - don't expect me or anyone else to do it for you.
Speaking of this year's municipal election, there are some activists who are now expending great effort to attack the City Manager and most of the current City Council. That is not nor has it ever been the intention of the Cambridge Civic Journal or its editor. Candidates are now being seduced by financial promises from one angry fellow with a Brattle Street address and a basketful of grudges. Former CCA Executive Board members from its darkest and most manipulative days are oozing up from the civic swamp trying to at last make good on their failed campaigns of the early 1990s to oust city manager Bob Healy.
It's entertaining to watch people who have primarily earned disrespect in their civic efforts try to capitalize on the recent Monteiro jury decision as a means of realizing their decades-old vendettas. Conveniently forgotten in their recent letters to Cambridge's "oldest weekly newspaper" are the many achievements of City Manager Bob Healy, the strong financial position of the City, and the recent 8-1 vote of confidence bestowed upon Mr. Healy in granting him a three year contract extension. Also missing in this testimony is the fact that virtually all affirmative action in the hiring of employees and department heads has taken place on Mr. Healy's watch. These letters also fail to divulge how long these writers have been carrying their jealousy and anger toward Mr. Healy for actually orchestrating progress in Cambridge while the best they could ever do is snipe from the sidelines. - Robert Winters
---
This Old Land of Cambridge - The true story of the geological history of Cambridge - by George Ehrenfried
Sadly, George passed away (Jan 5, 2010) at the age of 96. He led many a geology-themed hike with the AMC Local Walks/Hikes.
Pen Portraits of Prominent People - by Henry J. Mahoney Editor, Cambridge Sentinel - 1923
This book was published c. 1923 and features very witty one-page "pen portraits" (with photo) of prominent Cantabrigians of the day. I'll be adding names alphabetically as time permits. There are 182 portraits in the book.
It comes to mind that there may be some value in expanding these profiles to other prominent Cantabrigians who arrived on the scene after 1923, including prominent Cantabrigians of today. With this in mind, I extend the invitation to any and all who may wish to contribute their own "pen portraits" of Cambridge people. Contributions do not necessarily have to be in the style of Mr. Mahoney. Inclusion is, as always, subject to the erratic discretion of the editor.
Special thanks to Karen Welch for sending me the book. - RW
---
Cambridge School Volunteers is looking for people who can give one to two hours per week to help students in the Cambridge Public Schools, grades K through 12. No experience necessary. Call 617-349-6794 or e-mail csv@cpsd.us for more details.
Oliver Wendell Holmes – Morning Exercises of December 28, 1880
As recorded in the book 250th Anniversary of the Settlement of Cambridge (1881)
---


Robert Winters, Editor
Cambridge Civic Journal
(about me - updated!!)




The Cambridge Civic Journal is an independent newsletter of civic affairs in the City of Cambridge, Massachusetts. It is published as a public service by Central Square Publications. All items are written by Robert Winters unless otherwise noted. [Of course, I do sometimes forget.]

Thoughts for these times:
Men never do evil so completely and cheerfully as when they do it from religious conviction. -- Blaise Pascal

''This is our fucking city, and nobody is gonna dictate our freedom. Stay strong.'' -- David Ortiz
Subscribe to the Cambridge Civic Journal.
Specify in your message whether you wish to receive each new e-mail version or if you wish to be notified when the online versions are available at this web site. Under no circumstances will the subscription list be made available to any third party.
"The Number One thing I would emphasize is that journalists and bloggers would do well to see themselves as partners in the provision of information and that each can benefit greatly from the other. I've never seen this as a competition. It is especially true these days that local papers and young journalists are not very well-versed in the communities they serve. Much of the institutional memory has either died out or been bought out." -- Robert Winters, mathematician and creator of the Cambridge Civic Journal, an online publication about Cambridge, MA (rwinters.com)
Jorkin: "Come, come, Mr. Fezziwig, we're good friends besides good men of business. We're men of vision and progress. Why don't you sell out while the going's good? You'll never get a better offer. It's the age of the machine, and the factory, and the vested interests. We small traders are ancient history, Mr. Fezziwig."
Fezziwig: "It's not just for money alone that one spends a lifetime building up a business, Mr. Jorkin…. It's to preserve a way of life that one knew and loved. No, I can't see my way to selling out to the new vested interests, Mr. Jorkin. I'll have to be loyal to the old ways and die out with them if needs must."
Scrooge: "I think I know what Mr. Fezziwig means, sir."
Jorkin: "Oh, you hate progress and money, too, do you?"
Scrooge: "I don't hate them, sir, but perhaps the machines aren't such a good thing for mankind, after all."
Memorable scene in "A Christmas Carol"