Vision Zero Policy approved by Cambridge City Council
Goal is to Eliminate all Motor Vehicles by 2020
The Cambridge City Council adopted on March 21 the long-anticipated "Vision Zero" policy. Originally conceived as a plan to reduce traffic-related injuries and fatalities through better road design, the ever-so-progressive Cambridge City Council decided to take things a step further by banning motor vehicles outright. No need to crush the cars just yet, however, since the absolute prohibition won't go into effect until March of 2020.
There are, to be sure, some transitions that must take place before Cambridge can become truly a Vision Zero city and an example to other cities wanting to battle climate change in the worst way. Perhaps the greatest challenges are in rubbish/recycling collection and emergency services like police and fire protection, but these challenges also provide opportunities for local entrepreneurs.
Cambridge Health Alliance CEO Patrick Wardell announced that CHA is already well on its way toward Vision Zero. They have begun training and recruitment for very athletic persons to operate their new fleet of human-powered pedambulances.
It won't be an all-bicycle future of course. To handle some of the heavier tasks, we'll be seeing a lot more horses in the streets of Cambridge.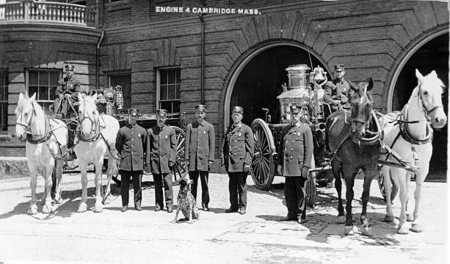 New Fire Apparatus
The Cambridge Fire Department embraced the initiative. "In addition to the environmental and nostalgia benefits, maintaining the horses will create jobs," said Fire Chief Gerald Reardon. "We have to think of the future even as we embrace the past."
Several new condo developments along New Street and elsewhere to be converted to stables. "We feel that horse-drawn vehicles are a sustainable solution to all delivery needs." Danehy Park will be converted to hayfields.
"The road apples left by horses will be an essential part of the citywide composting program," said DPW Commissioner Owen O'Riordan.
Meanwhile, the City's Department of Traffic, Parking, and Transportation has been drafting new specifications for "cycle tracks" to require a minimal 10 foot width. "Our plan all along has been to eventually execute a complete mode shift. At some point motor vehicles will be moved to the cycle tracks while cyclists take over the roadways. "This should provide ample accommodation for motor vehicles during the interim years before the banning of all motor vehicles within city limits," said Traffic Director Joseph Barr.
---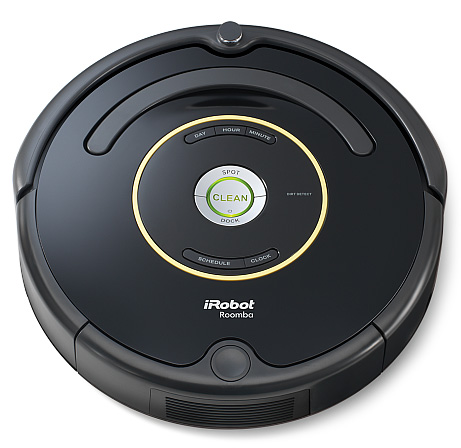 Road-Roomba
Street Cleaning/Towing to be Eliminated in Cambridge
New technology renders the old street sweeping program obsolete
Cambridge City Manager Richard Rossi today announced that the dreaded  morning call of "No Parking on the Even/Odd Side of the Street or your car will be tagged and towed" will soon be forever silenced. The City recently signed a contract with the iRobot company to deliver their next generation street-scale Road-Roomba device for cleaning city streets.
"There simply is no longer the need to tow away cars when the Road-Roomba can easily go under them," said Rossi. The fleet of Road-Roombas are expected to work through the night leaving city streets clean enough to eat off of in time for breakfast.
The City will, however, continue to tag vehicles. "We need the revenue to pay for the purchase and servicing of the Road-Roomba fleet," said City Finance Director Louis DePasquale.
---
---
---
A Big Win for Transparency and Voting on Beacon Hill
The woefully outdated concept of the "secret ballot" finally gave way to the modern era earlier this week. The Massachusetts State Legislature passed a bill that would assure full public disclosure of each voter's ballot.
"No longer will voters be able to hide behind this 'shield of secrecy'", said Rep. Teague, main sponsor of the bill.
Tanya Ford, Executive Director of the Cambridge Election Commission, had spoken at committee hearings in vehement opposition to the bill. "I suppose I'm just an old-fashioned 20th Century gal", said Ford, "but I'm still not convinced that such openness is in the best interest of good government. Ford also objected to a related bill that would move most elections to the Facebook platform.
The ballots of each Cambridge voter will be accessible via the City's Open Data Portal. "We're all about transparency," said an unnamed City official who asked not to identified.
---
Proposal to establish permanent non-voting Cambridge City Council seats for Harvard and MIT
Hot on the heels of a proposal to appoint a non-voting, non-citizen representative to the City Council, there is a proposal on this coming Monday's meeting agenda to add two additional non-voting members to the City Council - one each for Harvard and MIT. The history of Harvard and Cambridge have been intertwined ever since both were established in the 1630s, and it's a mystery why Harvard has not been granted official representation until nearly 400 years later.
The case for MIT representation has been somewhat more difficult, but with the centennial of MIT's move to Cambridge coming up next month this seemed like the right time to establish MIT as an official part of City government. Harvard President Drew Faust and MIT President Rafael Reif issued a joint statement of appreciation of this gesture. In their statement they stated that "though we are not being granted an actual vote, we will continue to let our endowment speak for itself."
Lesley University, the new kid on the block relatively speaking, was not at all pleased by their being overlooked. "Sure, this cannot be viewed as 'taxation without representation' since we don't pay taxes," said Lesley University President Joseph B. Moore. "We get that. We'll just have to buy up more properties in the hope of one day getting our own seat on the Council."
---
Short List for Next City Manager
Almost immediately after City Manager Richard C. Rossi announced his intention to not seek a contract extension beyond June 2016 the rumors of a possible successor began to fly. Government Operations Committee Chair David Maher made the point clearly that navigating the requirements of the Open Meeting Law while maintaining the confidentiality of currently employed candidates was next to impossible.
"We may still be able to do this through the help of an experience independent vendor," said Maher, "but we're all but resigned to the fact that we will have to seek candidates from the pool of those currently unemployed."
Maher added that familiarity with the City of Cambridge is a big plus when considering candidates. Maher said that while he cannot reveal the names currently on the short list for candidates to be the next City Manager, "we are looking seriously at perennial City Council candidate James Williamson. He's a Cambridge resident (a big plus) and we understand that he has been available for some time."
---
Fluoridation of Cambridge Water to be Enhanced with Choice of Flavorings
In response to repeated City Council Orders questioning the City's use of fluoridation in the municipal water supply, the Cambridge Water Department tooks steps to win over the city's residents regarding fluoridation. Water Department Managing Director Sam Corda unveiled plans to provide residents some choice not about whether or not to fluoridate but in the choice of several new fun flavors!
Each can be switched on remotely via an iPhone app developed by the IT staff at the Cambridge Water Department. Though the selection is expected to grow as more flavors become available, starting this summer Cambridge residents will be able to choose from three flavors: FluoroCherry, FluoroCola, or FluoroLemonyTwist. [Seriously, you have to try the FluoroLemonyTwist. It's delicious - and great for your teeth!]
---
---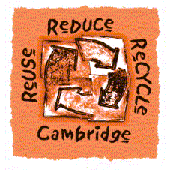 Yard Waste Begins 4/1, Household Haz Waste Collection 4/9
Special Rain Barrel Offer
Clean Green & Get Rid of It Right This Spring
Volunteer with Us!
Yard Waste Begins 4/1, Household Haz Waste Collection 4/9
Weekly yard waste collection of leaves, grass, plants and small branches begins Friday, April 1. Place yard waste in paper refuse bags or loose in barrels marked with City stickers, no plastic bags. To request stickers, email recycle@cambridgema.gov or call 617-349-4800. Yard waste is collected the same day as your recycling and trash.
The first of four 2016 Household Hazardous Collection Days will be held on Saturday, April 9, 9am-1pm, at the Danehy Park Parking Lot on Field St at Fern St. Click here for what's accepted, including alternative options and what you can bring to the Recycling Center during open hours. Cambridge residents only, bring proof of residency. Property Managers: if you're bringing more than 25 pounds or 25 gallons from a Cambridge residential building or if you have no proof of residency, email recycle@cambridgema.gov in advance.
Special Rain Barrel Offer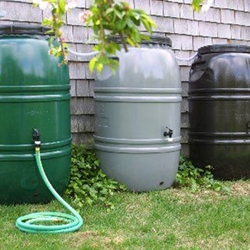 Capture the rainwater from your roof and store it in a rain barrel for later use in your garden. If rainwater is not captured and allowed to soak back into the ground, rivers and streams do not have the chance to sustain or "recharge" themselves. By capturing rainwater, you are reducing stormwater runoff, conserving water and recharging the groundwater.
Learn how to purchase a 60-gallon rainwater collection system for $79.00 here.
Clean Green & Get Rid of It Right This Spring
Buy non-toxic cleaners that are better for your family and the planet, or make them yourself. Search the web for "green cleaning products" or "DIY green cleaning products" to learn more.
You may have materials to dispose of properly this spring. Check our "Get Rid of It Right" resource.
Got Furniture? Plan ahead to donate your good-condition furniture. Check out the dates when you can schedule a pick-up from your home through the Mass Coalition for the Homeless, and other options here.
Got Textiles? All textiles, including clothing, shoes, belts, purses, linens, stuffed animals, and fabric scraps, can be donated for reuse and recycling at drop boxes around Cambridge. Find the closest drop off location on our handy Donate Your Stuff map. It's OK if items are torn, stained, broken or missing something. Even paint, wine and food stains are OK. Tie shoes together or wrap with a rubber band. Wearable clothing is used by people worldwide. Damaged clothing is recycled into rags and everything else is turned back into fibers to make paper, yarn, insulation, carpet padding, and sound proofing.
Volunteer with Us!
We're always looking for enthusiastic people to help spread the word about reducing, reusing, recycling and composting, as we strive to meet our goals to reduce trash by 30% by 2020 and 80% by 2050, from 2008 levels. Contact us at recycle@cambridgema.gov to be part of the solution!
---

Know that recycling is easy and mandatory in Cambridge! Review what to recycle and help educate new residents! Encourage others to stay in the loop and sign up for the City's monthly e-newsletter on recycling, composting and reducing waste. Just email us at recycle@cambridgema.gov.
Missed recycling or trash? Please use Commonwealth Connect and report it online or via mobile app (iPhone / Android) or call DPW at 617-349-4800 by 12 noon the day after collection to make a request.
Need toters, brochures, labels, or posters? Email recycle@cambridgema.gov.
Following a weekday holiday, curbside trash, recycling, compost and yard waste collection is delayed one day. Check the 2016 collection schedule.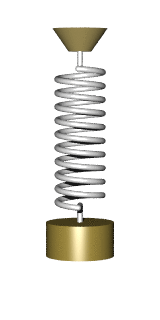 Happy Spring!
Here are a few items that aroused my interest:
Manager's Agenda #6. A communication transmitted from Richard C. Rossi, City Manager, relative to a Planning Board recommendation not to adopt the Peter L. Cohen, et al., Zoning Petition, with a recommendation that the issue be incorporated into a broader study.
Not much to say about this except that the Planning Board recommends that "the issue of parking location may be best studied as part of the Envision Cambridge citywide planning process." There are some who would like to freeze all new construction until that process is complete (which is silly), but there are lots of issues major and minor that can be made part of that discussion without bringing the city to a screeching halt.
Manager's Agenda #10. A communication transmitted from Richard C. Rossi, City Manager, relative to the Complete Streets Policy and Council Order.
Manager's Agenda #11. A communication transmitted from Richard C. Rossi, City Manager, relative to the adoption of a Policy Order committing Vision Zero, a set of goals of eliminating transportation fatalities and serious injuries.
I don't think anyone can argue against the general concept of safer streets that accommodate all modes of travel. My only concern here is that there needs to be some understanding that there is no universal agreement on how best to accomplish this. Some people will not be satisfied until all cyclists are removed from the roadways under the dogma that creating segregated facilities is the only safe way to accommodate cyclists. Many of us disagree strongly with that assumption except where there is a great differential in relative speeds of cyclists and motor vehicles, e.g. along most DCR parkways. I certainly hope that in accepting these reports there is no implied endorsement of segregated cycling facilities in all or even most circumstances.
Manager's Agenda #12. A communication transmitted from Richard C. Rossi, City Manager, relative to the block rates for water consumption and sewer use for the period beginning Apr 1, 2016 and ending Mar 31, 2017.
The Bottom Line: Another 0% increase in the water consumption block rate and a 3.2% increase in the sewer use block rate, resulting in a 2.4% increase in the combined rate for the period beginning Apr 1, 2016 and ending Mar 31, 2017. This is the sixth consecutive year that the City has been able to produce a 0% increase in the water rate.
Resolution #1. Congratulations to the CRLS Boys Basketball Team on their hard-earned semifinals victory and best wishes in the upcoming State Championship games against St. John's Shrewsbury. Councillor Toomey, Vice Mayor McGovern, Councillor Carlone
You can add the Division 1 State Championship to the resolution. The Cambridge Falcons (CRLS Boys Basketball) won the state title Saturday night against St. John's, 66-51.
Resolution #2. Retirement of Susan Flannery from the Cambridge Public Library. Mayor Simmons
We have been blessed with Susan Flannery as Director of the Cambridge Public Library for over two decades. Enjoy your retirement! The Order declares March 30 as Susan Flannery Day in the City of Cambridge. Celebrate by reading a book!
Resolution #3. That the City Council declare Apr 9, 2016 to be Tom Lehrer Day in the City of Cambridge. Mayor Simmons
Yet another fine example of how mathematicians can be good at more than just mathematics. The Resolution declares April 9 to be Tom Lehrer Day in the City of Cambridge. Coincidentally, that's also the anniversary of my own mathematics doctoral defense - a personal holiday of sorts. I think I have all of Tom Lehrer's records.
Order #2. That the City Manager is requested to provide an update to the City Council as to what steps may have already been undertaken to examine the question of the legality of tying the Living Wage Ordinance to the Linkage Ordinance, what additional measures must be taken in order to obtain a definitive answer, and what the timeline for this process is projected to be. Mayor Simmons, Vice Mayor McGovern
It's not entirely clear what is intended here, but I don't think it's such a good idea to intermingle policies regarding what can be built in Cambridge and how developers or commercial tenants should pay their workers. To the best of my understanding, there are also no requirements about hiring union workers in the zoning code, and only the Commonwealth and the federal government have the authority to determine any minimum wage or living wage.
Order #3. That the City Manager is requested to confer with the City Solicitor and other relevant City departments to consider the pending State legislation and pending legislation in the City of Boston and any other actions that would allow Cambridge to institute municipal lobbying regulations. Councillor Devereux, Councillor Carlone, Councillor Mazen
Not only is this unnecessary given the limited authority of city councillors under the Plan E Charter, it also reads like an accusation from three city councillors directed at their colleagues. All campaign contributions are now easily accessible public records. There is no need for any additional layer of bureaucracy. This is a "solution" in search of a problem.
Order #4. That the City Manager is requested to confer with the Managing Director of the Cambridge Water Department for the purpose of creating an online database of lead service lines similar to the one created by the Boston Water and Sewer Commission and to disseminate information to residents about the Cambridge Water Department's free quality testing and lead service pipe replacement services. Councillor Toomey
Order #9. That the City Manager is requested to confer with the Cambridge Water Department to create an informational web page that will provide plumbing infrastructure installation tips for residents, commercial customers, and contractors in the City of Cambridge. Councillor Cheung
Unlike other cities across the country, the City of Cambridge has been way ahead of the game in terms of testing and replacement of lead services. My house is a good example. I replaced my old service in conjunction with an emergency repair by the Water Department some years ago, and my building has been one of the City's lead and copper testing sites for nearly three decades. We are definitely not Flint, Michigan.
Order #7. That the Neighborhood and Long Term Planning, Public Facilities, Art, and Celebrations Committee and the Civic Unity Committee hold a joint hearing to determine the feasibility of facilitating the appointment of an "Non-Citizen Representative" to the City Council. Councillor Mazen, Mayor Simmons
This is a ridiculous proposal. There has never been a day in the history of Cambridge when a non-citizen couldn't bring concerns to any of the elected city councillors with every expectation that those concerns would be addressed. All five items proposed are already available to any member of the public - citizen or not. It is also abundantly clear that the appropriate City Council Committee for the substance of this Order would be the Government Operations Committee - and neither of the two committees specified in the Order.
Order #10. That the City Manager is requested to update the City Council on the effects of the removal of sidewalk vaults in Central Square. Councillor Cheung
For those not in the know, the continued presence of hollow sidewalks, a.k.a. sidewalk vaults or area ways, in Central Square is one of the main reasons why the sidewalks routinely fail and are difficult to maintain. Eliminating these area ways is not cheap and the financial burden primarily rests with the property owners. At the very least the City could require that these be remedied as a precondition for any City grant programs or zoning relief. This is just one of many things that continue to need attention in Central Square. - Robert Winters
---
March 19 – Cambridge Rindge and Latin High School - on top of the high school basketball world again!
Congrats to the 2016 State Champs!
The Cambridge Falcons (CRLS Boys Basketball) won the state title against St. John's, 66-51.
From the Boston Herald: "Cambridge 66, St. John's 51 -- Jakigh Dottin had 14 points and eight rebounds, while Dimon Carrigan recorded a double-double with 12 points, 10 rebounds and eight blocked shots as the Falcons (24-1) won their first Division 1 boys hoop title since 2001. Aidan Keefer had nine of his 13 points in the fourth quarter as Cambridge pulled away. Adham Floyd had 15 of his 19 points in the first half for the Pioneers (23-2)."
---
---
---
---
---
---
---
---
---
---
---
Draft revisions to the Planning Board Rules and CDD Community Engagement Guidelines
The materials are available on the web and are scheduled to be discussed at the Planning Board meeting on March 22.
http://www.cambridgema.gov/CDD/zoninganddevelopment/planningboard/planningboardmeetings
---
Mary Holbrow posted an article on CCTV about the presentations of the seven candidates for State Senate at the March 8 meeting at the library.
https://www.cctvcambridge.org/StateSenateCandidates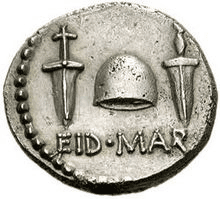 With the announcement last Friday that City Manager Richard Rossi would not be seeking a contract extension at the end of his term this summer, things got really interesting really fast around City Hall. People are already speculating on possible successors. Let's just hope that the relative peace that we've see so far this term manages to reign - even as those with divergent points of view jockey for position to influence the process to come. The City Council's Government Operations, Rules, and Claims Committee will meet at 10:00am on Wed, Mar 23 to continue the discussion of the process and schedule for selecting the next City Manager.
In the meantime, we do have a regular meeting this week. Here are a few items of some interest - with minimal comment:
Manager's Agenda #2. A communication transmitted from Richard C. Rossi, City Manager, relative to the City of Cambridge retaining the noteworthy distinction of being one of approximately 36 municipalities in the United States with three AAA ratings from the nation's three major credit rating agencies.
This has become an annual event that is treated almost as routine - but it isn't. It speaks volumes regarding the fiscal policies of the City Management balanced against the policy initiatives of the City Council.
Charter Right #1. That the City Manager is requested to form a special working group that will be tasked with developing a framework for the continued stewardship, curatorship and oversight of the Out of Town Kiosk in Harvard Square.
The discussion of this item during the previous City Council meeting had more than a few hints of the desire of some city councillors to micromanage a process best left to the kind of public process that is generally followed in projects like this. Now if only half that much attention could be focused on Central Square.
Resolution #3. Resolution on the death of Margaret Carney-Myers. Councillor Mazen
Resolution #8. Resolution on the death of Steven Warren Reckhow. Councillor Maher
I remember Margaret from 25 years ago when some of us expended great effort organizing "Earth Day" events for Cambridge. Though they divorced some time ago, it is worth noting that Margaret was once married to former Cambridge City Councillor Jonathan Myers. The last time I saw her was several years ago while giving some lessons on composting at a community garden in Cambridgeport.
Steve Reckhow's rapid health decline and death came as quite a shock. Steve and his wife Sylvia have owned the property next to me on Broadway - the former Hubley's auction house - for a number of years now. They redeveloped that property and the triple-decker behind me with great attention to energy conservation and historic preservation. The Broadway building now houses the Barismo/Dwelltime coffee shop and the Wildflower Montessori School.
Order #5. That the City Manager is requested to consult with relevant City departments to develop data on residents of housing developments with 16 units or more to capture such demographic information as the City might find relevant for future planning, to include the number and age of residents, as well as the percent of owner-occupied units, broken down by unit size, specific building and building location. Councillor Kelley, Councillor Devereux
I like information as much as anyone, but this seems a bit on the intrusive side. Perhaps they can just take the information from the annual street listing and be satisfied with that. Do we really need to categorize everything and everybody to such a degree?
Cambridge City Manager Richard Rossi to retire later this year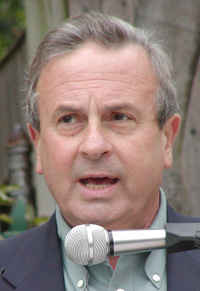 City Manager Richard C. Rossi informed the City Council on Friday, March 11 at the Government Operations, Rules, and Claims Committee meeting that he will retire when his contract expires on June 30, 2016.
Mr. Rossi has worked for the City for over four decades - including serving as Deputy City Manager from August 1982 through June 2013 and as City Manager since July 2013 when he succeeded Robert W. Healy.
Mr. Rossi explained that after working so long in the service of the city of his birth, he felt like it was time to dedicate more of his time to his family and other interests.
Though the departure of Mr. Rossi will be a substantial change, one of the hallmarks of the Cambridge City administration in recent years has been its remarkable bench strength - department heads and all those involved in maintaining the fiscal health of the City. There are more than a few people in the City administration who could step up to fill Mr. Rossi's shoes or, at the very least, serve essential roles in the administration of any new City Manager.
In a city where various political factions have often clashed, Richard Rossi has long been viewed a "someone we can work with" by people on all sides. During his tenure as City Manager he has responded to concerns about vacancies on City Boards and Commissions by methodically reviewing all of the boards and deliberately making appropriate reappointments and new appointments to many of these boards. During his time as Deputy City Manager, Mr. Rossi was often seen as the "point man" on significant capital projects, and he earned the trust and admiration of the great majority of residents who had an interest in getting the best outcomes for projects that include renovations of the Cambridge Hospital, the Walter Sullivan Water Treatment Plant, City Hall Annex, the new Main Library, and various school renovation and reconstruction projects. Indeed, one of the things that both Robert Healy and Richard Rossi will be remembered for decades from now is their relentless focus on renewing the infrastructure of the city and its public buildings while maintaining the City's fiscal health through it all. This is no simple task.
Speaking personally, Richard Rossi was our greatest ally during 1989-1991 when we were getting the City's recycling program off the ground - long before environmental initiatives like this became a core part of the City's play book. Deputy City Manager Lisa Peterson was our other great ally, and she has not wavered in her support during the more than two decades that followed. Rich Rossi earned my respect and friendship through those recycling initiatives as well as during the work of the Library 21 Committee and the Green Ribbon Open Space Committee. Any hesitance by then City Manager Bob Healy to be actively engaged with the public was more than compensated for by the presence of Rich Rossi.
On more than one occasion Rich Rossi has marveled to me in conversation about just how far we have come since those early days when were trying to figure out how best to create a citywide recycling program. That focus has now expanded to include transportation planning, energy conservation, and other initiatives. So many of the things we take for granted in City planning today evolved during the years with Robert Healy and Richard Rossi at the helm. I wish we could keep Richie in the Manager's Office for another few years, but we will all be happy to simply express our gratitude for his dedication over these many years in helping to make Cambridge the city it is today. - Robert Winters
---
---
---
I was pleased to see that Hillary Clinton fared better than Bernie Sanders in Cambridge on Super Tuesday. In fact, she did a little better in Cambridge than she did statewide in Massachusetts (which she won). - RW
In Cambridge: Clinton 53.3% (15,619 votes) to Sanders 46.3% (13,542 votes) and 0.4% (118 votes for other choices)
Statewide it was Clinton 50.3% to Sanders 48.5%.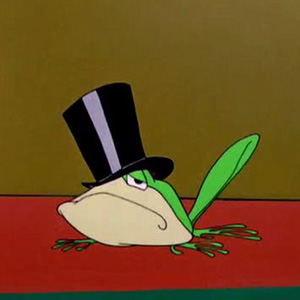 There's not much to leap about on this week's agenda, but here are a few items that stirred my interest:
Charter Right #1. That the City Manager is requested to report back to the City Council on the progress made in acquiring the Vail Court property, including a financial impact statement and a plan to move forward in acquiring this property through eminent domain. [Charter Right exercised by Councillor Mazen on Feb 22, 2016.]
Under normal circumstances, an eminent domain taking of residential property is not the best course of action, but Vail Court is clearly exceptional. This property has been derelict now not for years, but for decades. It is problematic for abutters and for anyone who cares about the greater Central Square neighborhood.
Unfinished Business #6. A communication was received from Donna P. Lopez, City Clerk, transmitting a communication from Mayor E. Denise Simmons transmitting proposed changes to the City Council Rules and the City Council Committee Assignments for the Council Term 2016-2017. [Placed On Unfinished Business for one week on Feb 22, 2016 per Rule 36b.]
For those unfamiliar with the City Council Rules, any rules change is required to "lay on the table" for at least a week before it can be finalized. Since the standing City Council committees are established within the City Council Rules, they are not formally reconfigured until the rules are finalized. However, since the Chairs of each of the committees were announced weeks ago, there was nothing preventing them from scheduling meetings. So far, only the Finance Committee has scheduled meetings.
Applications & Petitions #1. A petition was received from Massachusetts Institute of Technology, requesting permission for twenty-five banners on poles along Massachusetts Avenue from Memorial Drive to Vassar Street and six banners on poles along Broadway from Longfellow Bridge to Third Street to publicize the upcoming MIT celebration of their move from Boston to Cambridge 100 years ago.
This should be fun. The official "Crossing the Charles procession and competition" is set to take place on May 7.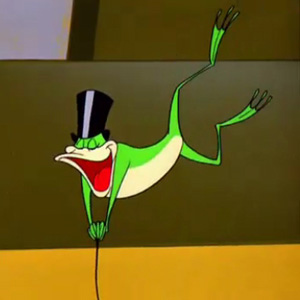 Resolution #8. Congratulations to the African American Heritage Alliance on the unveiling of a memorial quilt which will illuminate the unique history and vital contributions of African Americans in Cambridge through the creation and dissemination of an historic trail, educational materials, and programs for residents and visitors. Mayor Simmons
One of the greatest things about living in Cambridge is that there's history to be discovered on almost any street in the city. This is a great addition to the historical fabric.
Order #1. That the City Manager is requested to confer with the City Solicitor, the City Assessor and the Community Development Department to prepare a Municipal Transfer Tax Ordinance and, if required, appropriate Home Rule Petition, to implement a municipal transfer tax on real estate transactions in the City of Cambridge such that the value of a real estate transaction not less than $1 million be taxed on a sliding scale based on said transaction value, with proceeds being earmarked for affordable housing initiatives in the City, and to report back to the City Council. Councillor Toomey
This will likely go nowhere in the state legislature, but it's an interesting new angle on generating funds for affordable housing programs. Legally there's a rather large obstruction to this proposal going anywhere - namely that the Community Preservation Act is already funded by such a tax on real estate transactions, and Cambridge already allots 80% of that CPA revenue toward affordable housing.
Order #5. That the City Manager is requested to form a special working group that will be tasked with developing a framework for the continued stewardship, curatorship and oversight of the Out of Town Kiosk in Harvard Square. Councillor Maher, Mayor Simmons, Councillor Cheung, Vice Mayor McGovern
Perhaps this same special working group can take on the establishment of a jointly operated storefront abutting Carl Barron Plaza in Central Square that would house a Cambridge Police substation, coordination of MBTA bus activities, an information kiosk, and the promised public restroom from the last Participatory Budget process. Oh yeah, that's in Central Square, so I suppose that means it will be assigned a lower priority.
Arguably, the most significant thing on this week's agenda doesn't appear on the agenda at all - namely the question of a contract extension for City Manager Richard Rossi. According to the current contract, there is no set date by which Mr. Rossi must inform the City Council of his intentions, but the City Council is obliged to notify Mr. Rossi of their intentions no later than March 1, 2016. There is no doubt that the City and its residents would be well-served by having Rich Rossi continue as City Manager for at least another year or two (preferably more). I sincerely hope that a majority of the City Councillors will see the wisdom in signaling their intention this Monday to enter into discussions with Mr. Rossi on a contract extension. Indeed, based on Mr. Rossi's superlative performance over the last few years, I can see no reason why the vote should be anything other than unanimous. - Robert Winters
---
---
---
2016 Evenings with Experts Lecture Series
Presented by Grow Native Massachusetts at the Cambridge Public Library
449 Broadway Cambridge, MA 02138
7:00-8:30pm
Link for more information: http://grownativemass.org/programs/eveningswithexperts
April 6 – Spring Wildflowers: Ephemeral Beauty with a Purpose
May 4 – Planting in a Post-Wild World
---
March Programs at Fresh Pond Reservation

These events are FREE and open to the public. Children are welcome in the company of an adult.

Welcome Spring Bird Walk
Date: Sunday, March 20, from 1 to 3pm
Place: Register for location and parking information
Spring is here at last! The earliest migrating birds are beginning to arrive at the Reservation, where they will either stay for the breeding season, or rest before continuing their journey northward. The new arrivals and year-round residents will soon be busy building nests and defending territories. We may see a variety of migrating waterfowl on the ponds as well as songbirds in trees. Beginners are welcome! We have binoculars to lend and will show you how to use them. To register and for meeting place, email Catherine Pedemonti at friendsoffreshpond@yahoo.com.
Fresh Pond Owl Prowl
Date: Monday, March 28 from 6:30 to 7:30pm
Place: Walter J. Sullivan Purification Facility, 250 Fresh Pond Pkwy
Though they are seldom seen or heard, the Reservation has been known to host owls. It is no surprise that these nocturnal creatures are somewhat of a mystery to many visitors at Fresh Pond - by day, most are likely to be hiding or sleeping somewhere secure. Join CWD staff on an evening stroll to Weir Meadow to listen and hoot for owls! Following our walk, we will return indoors to explore the numerous adaptations owls have that make them such impressive hunters. Please RSVP to mwong@cambridgema.gov.

Unless otherwise specified, please contact Martine at 617-349-6489 or fpr@cambridgema.gov for any RSVPs or questions!

Would you like to join Friends of Fresh Pond Reservation? Membership in Friends of Fresh Pond Reservation costs only $10 per year ($5 for seniors and students, $15 for families). To join, fill out a membership form available in the Ranger Station information racks, e-mail friendsoffreshpond@yahoo.com, call 617-349-6489, or visit our website at www.friendsoffreshpond.org to download a form.

Keep up to date on events at the Pond. Visit the Friends group website at http://friendsoffreshpond.org to learn more about Friends group activities and the reservation and its inhabitants. Upcoming Programs

• The Fresh Pond Reservation Stewardship Program
Fresh Pond Reservation users are getting involved! The Cambridge Water Department's Fresh Pond Reservation Stewardship Program brings people together on a regular basis to monitor plants, conduct maintenance activities, and to learn about the ecology and history of the area. You can find out about projects that are being planned for this summer, including invasive plants removal, Purple Loosestrife nursery monitoring, bird box monitoring, and more. Call Kirsten Kindquist at 617-349 6489 or email klindquist@cambridgema.gov for more information.

• Read the Friends of Fresh Pond Reservation Annual "Year in Review (2013)"

• Read the Friends of Fresh Pond Reservation Annual "Year in Review (2014)"

• Grow Native Massachusetts is offering a series of free nature-related "Evenings with Experts" lectures at the Cambridge Public Library, 449 Broadway. Details are at www.grownativemass.org and grownativemass.org/programs/eveningswithexperts in particular. First Wednesdays of the Month, 7:00-8:30pm.

• Sign up for the City of Cambridge's informative "Recycling and Composting Newsletter" by e-mailing recycle@cambridgema.gov.

A Remembrance of Chip Norton, Watershed Manager for the Cambridge Water Department:
http://www.friendsoffreshpond.org/calendar2014/photopages2014cal/jan14/p01-13-14chipnorton.htm
AMC Local Walks/Hikes - Come for a walk or hike with us.
Sat, Apr 2. Castle Island, South Boston. Fast-paced seven-mile scenic walk along ocean to Castle Island, 10:00am-1:30pm. Bring lunch and water. Meet inside JFK/UMass Red Line T station, upper level gates (no nearby parking). Storm cancels. No email after 4/1. L Beth Mosias.
Sun, Apr 3. Middlesex Fells, Medford. Slow-paced nature walk looking for signs of spring in the Bellevue Pond area. The walk will focus on plant ID and fun and interesting natural history. 9:00am-12:00noon. Rte. 93 to Exit 33. At rotary, go right onto South Border Rd./Winchester and continue a couple of hundred yards to Bellevue Pond Parking Lot on right (opposite #68 South Border Rd, Medford). Parking limited/arrive early. Steady rain or heavy snow cancels. L Boot Boutwell.
Sat, Apr 9. Walden Woods, Wright Forest, Concord, MA. Thoreau interpretive path, forest, marshes, vernal pool (frog chorus). 10:00am-1:30pm. Bring snack. From Rte. 2, take 126 North 0.6 mile. Park on R behind Concord Courthouse. L Joel Snider.
Sun, Apr 10. Brooks Orchard and Sorhaug Woods, Groton. 1:00pm. This hike features pretty woods, open vistas, a beaver pond, and traversing two of Groton's famous drumlins with views of several more. About 2 hours, moderate pace. Meet at the edge of the open field on the north side of Orchard Lane, 42.6158N 71.5478W. L Olin Lathrop.
Sat, Apr 16. Blue Hills Hike, Milton. 10:00am-3:00pm. 7-mile hike on a variety of trails in the Blue Hill Section of the Blue Hills Reservation. Some steep trails, including the Skyline Trail with views. Joint with Friends of the Blue Hills. L Steve Olanoff.
Sat, Apr 16. Warner Trail, Cumberland, RI. 9am-4pm. 10-mi. mod. hike from Wampum Corner, Wrentham to Diamond Hill. 72nd season. Bring lunch and water. We will spot cars before the hike. I-95S to Route 295S Exit 11 in Cumberland, RI, then Route 114N for 3.7 miles to Diamond Hill State Park on the right opposite the Ice Cream Machine. Heavy rain cancels. Email Jim if uncertain. L Laura Cerier, CL Jim Goyea.
Sun, Apr 17. Joe English Reservation, Amherst, NH. A 7 mile quiet, hilly wander 9:30am-3:30pm through varied woodlands on well maintained trails. Meet by Peabody Mill Environmental Center, Brook Rd, Amherst, NH. From Nashua, NH, Rte. 3 exit 7, 101A W to junction 101 E (7.4mi) toward Amherst/Manchester. Turn left after 5.7mi on Horace Greeley Rd, left again 0.4mi on Brook Rd. Go 1.4mi to pkg at dead end. No advance reservation required. Call if weather uncertain. L Mark Levine.
Sun, Apr 24. Historic Middlesex Canal, Woburn. Meet at 1:30pm at the SE corner of the parking lot behind the Woburn Cinemas, along Rte. 128. Level, 3-mi., joint w/Middlesex Canal Association along 2 sections of the historic canal. From Rte. 95/128 exit 35 in Woburn, take Rte. 38 S 0.1 mi., R onto Middlesex Canal Dr. past Holiday Inn to meeting place. Info:www.middlesexcanal.org. L Robert Winters; CL Roger Hagopian.
Here's Something Worth Watching
---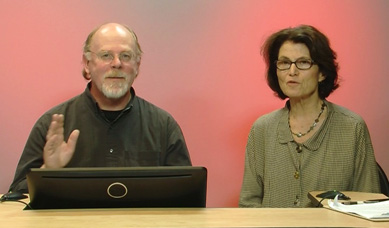 We are back on the air as of Tues, Oct 13, 2015. The show is broadcast live every Tuesday at 5:30pm and 6:00pm with producers/hosts Judy Nathans and Robert Winters. We plan to have other guest hosts as well.
[complete list of shows - with links to YouTube videos of each]
Cambridge InsideOut Episodes 123-124: Mar 22, 2016 (post Mar 22, 2016)
Cambridge InsideOut Episodes 121-122: March 15, 2016
Cambridge InsideOut Episodes 119-120: March 8, 2016 (posted Mar 9, 2016)
Cambridge InsideOut Episodes 117-118: Mar 1, 2016 (posted Mar 2, 2016)
Cambridge InsideOut Episodes 115-116: Feb 23, 2016 (posted Feb 24, 2016)
Cambridge InsideOut Episodes 113-114: The Picture Show (Feb 16, 2016)
Cambridge InsideOut Episodes 111 (BYOB Ordinance) and 112 (Feb 9, 2016)
Cambridge Inside Out Episodes 109 and 110 (Parts 2 and 3 of Conversation with Tip O'Neill (1992) (Jan 17, 2016)
New and Old – Cambridge InsideOut Episodes 107 and 108 (Part 1 of 1992 Tip O'Neill Conversation) (Jan 26, 2016)
Cambridge InsideOut Episodes 105-106 with Anthony Galluccio (Jan 12, 2016)
Cambridge InsideOut Episodes 103-104 with Vice Mayor Marc McGovern (Jan 5, 2016)
Cambridge InsideOut Episodes 101-102: Looking Ahead to 2016-17 (Dec 29, 2015)
Cambridge InsideOut – Episodes 99 and 100: Looking Back at the 2014-15 Cambridge City Council (Dec 23, 2015)
Cambridge InsideOut – Episodes 97 and 98 (Dec 16, 2015)
Cambridge InsideOut – Episodes 95 and 96 with Patrick Barrett (Dec 9, 2015)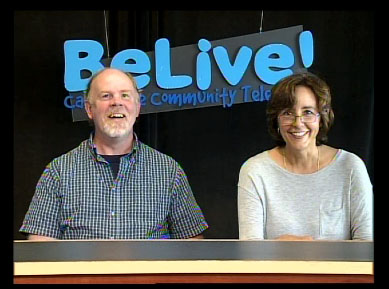 Cambridge InsideOut Episodes 93 and 94 – On Civic Infrastructure (Dec 1, 2015)
Cambridge InsideOut Episodes 91 and 92 – Digging into the ballot data (Nov 17, 2015)
Cambridge InsideOut Episodes 89 and 90 – Making Sense of the 2015 Cambridge Election Results (Nov 11, 2015)
Election Day Discussion – Cambridge InsideOut Episodes 87 and 88 (Nov 3, 2015)
One Week before the Election – Cambridge InsideOut Episodes 85 and 86 (Oct 27, 2015)
PR Election Mechanics – Cambridge InsideOut Episodes 83 and 84 (Oct 20, 2015)
Oct 13, 2015 - The Return – Cambridge InsideOut Episodes 81 and 82
June 10 - Cambridge InsideOut Episodes 63 and 64 with Glenn Koocher
We had a great time doing these shows with the man who invented the original Cambridge InsideOut - Glenn Koocher.
Cambridge InsideOut on CCTV during 2013-2014 featured co-hosts Susana Segat and Robert Winters.
Cambridge InsideOut on CCTV during 2015-2016 featured co-hosts Judy Nathans and Robert Winters.
A new report is estimating that the greater Boston area will need another 435,000 new housing units by 2040 to lure new workers and accommodate an aging population. [Reports available here]
Note: When comparing the peak population of Cambridge back in the 1950s (over 120,000) to what it is today (perhaps 107,000) it's important to keep in mind that families were typically much larger then. It's also the case that what people find acceptable in terms of living space and amenities has changed dramatically over six decades. This translates into considerably more "units" of housing (and higher density) in Cambridge if the population should rise to levels close to what they were in days of yore.
---
The Advent of PR in Cambridge
originally published in the Cambridge Civic Journal on Feb 12, 1998
---
April 2, 2015 - Another fun April Fool's Day
April 2, 2013 - Well, that was fun. Thanks to everyone for being such a sport on April Fool's Day.
Central Square Advisory Committee 2011/2012 Recommendations (Nov 28, 2012)
The Neverending Study of Central Square
Aug 11, 2012 - While preparing to write a series of essays on Central Square, I put together the following list of Central Square studies culled from a variety of sources. I have originals for most of these. If you know of any others, please let me know. - Robert Winters
Feb 1980 - CDD report entitled "Central Square - Commercial Area Revitalization District
June 1980 - CDD booklet entitled "Facade Improvements" with focus on Central Square
Apr 1983 - "Central Square Report" produced by City Council's Central Square Subcommittee (study began in 1980 or 1981)
1987 - A report produced in 1987 about a Subcommittee that allegedly built on the 1983 report (may be same as Central Square Action Plan)
Nov 1987 - Central Square Action Plan
1989 - Draft Central Square Development Guidelines
May 1993 - Results of the "Mayor's Forum on Central Square"
Oct 1993 - Report by the Committee to Promote and Enhance Central Square Now!
Aug 1994 - A Study of the Visual Images and Signage of Central Square (CDD)
May 1995 - Central Square Improvements Project, Master Plan Report
May 1995 - An Urban Design Plan for Central Square (executive summary)
May 2001 - Summary Notes from "A Conversation about Central Square"
Feb 2000 - The Gibbs Report, Central Square Commercial Market Study
Oct 2004 - Central Square, Cambridge - Rising Fortunes at a Regional Crossroads (Rekha Murthy)
Dec 2004 - Reviving a Traditional City - Central Square, Cambridge, gets a facelift (Rekha Murthy)
June 2005 - Street Media: Ambient Messages in an Urban Space - a photographic analysis of Central Square, Cambridge, Massachusetts (Rekha Murthy)
2009 - CDD Central Square Customer Intercept Survey Report
2011 - Central Square Market Profile
2011 - Red Ribbon Commission Study Report
2012 - Goody/Clancy report and recommendations
2013 - K2C2 Final Reports
K2C2 Final Reports Released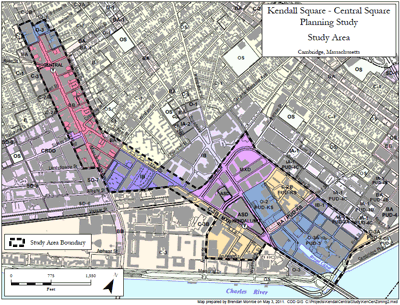 The final reports for Kendall Square and Central Square are now available for download. Zoning discussions based on the recommendations of the K2 and C2 Advisory Committees, which are encapsulated in these reports, will continue in 2014.
Community Development Department
Kendall Square Central Square Planning Study (K2C2)
Central Square Final Report 2013 Part 1, December 2013
Central Square Final Report 2013 Part 2, December 2013
Kendall Square Final Report 2013 Part 1, December 2013
Kendall Square Final Report 2013 Part 2, December 2013
This comprehensive planning effort guided by stakeholder advisory committees, City staff, and a team of multidisciplinary consultants led by Goody Clancy, developed a vision and master plan for Central Square, Kendall Square, and the area South of Main Street (including the Osborn Triangle) connecting the two squares. Both final reports are divided into two parts; in each case you will need to review both parts to read the entire report.
---
THE TASTY DINER of HARVARD SQUARE - A film by Federico Muchnik (33½ minutes)
FYI - Current Rules and Goals: Cambridge City Council & Cambridge School Committee
---
---
June 7, 2009 - Once upon a time there was a civic organization in Cambridge known as the Cambridge Civic Association (CCA). It was formed in 1945 out of several organizations that had been existed through the 1930s and that had lobbied the state legislature to create the Plan E Charter option (1938) which featured a city manager form of government and proportional representation elections for city council and school committee. These reforms were central to model charter reform movements active in the United States from the early 1900s. The central theme of the CCA in its early days was "good government" in the sense of being anti-patronage and for professionally managed local government. This changed with the introduction of rent control at the end of the 1960s after which the CCA shifted leftward and became permanently lashed to the mast of the rent control vessel. Though the CCA still exists on paper (I believe), it rapidly declined after the statewide abolition of rent control (late 1994) and essentially disappeared a decade later (early 2005).
I bring up the ghost of the CCA today only to point out that when it was created it had some very admirable goals. Here's the original Mission Statement of the CCA:
Purposes: This association is formed for the following purposes:
1. To promote businesslike, honest, and efficient conduct of local government, open to public scrutiny.
2. To induce residents to take an active interest in the affairs of the City of Cambridge.
3. To encourage and support the candidacy of men and women seeking election to public office and to support intelligent, wholesome leadership in public affairs.
4. To assure that the best qualified persons are appointed to positions in the City government after consideration of all qualified candidates.
5. To promote among the citizens of Cambridge equitable distribution and benefit of public services and equal opportunity for economic security, education, and social advancement.
These are pretty good founding principles for a civic organization and I'm tempted to say that some should be incorporated into the recently adopted City Council's Goals for FY2010 (adopted Feb 2, 2009). In fact, of the 22 current goals, the only one that comes close is: "An increased level of recruitment and opportunities for membership on boards and commissions." The current Council goals emphasize things like "fostering community" via block parties and such, though one has to wonder if the City should be promoting these activities or just getting out of the way so that people can foster community on their own. The goals also seem to put some emphasis on developing "successful nightlife campaigns" while mentioning nothing about promoting ordinary "daytime" economic activity that supports the everyday needs of residents.
One founding principle of the CCA that fell into disuse over the years is listed above as #3: To encourage and support the candidacy of men and women seeking election to public office and to support intelligent, wholesome leadership in public affairs. Indeed, I can personally testify to the fact that in its dying years the only reason the CCA made endorsements at all was because the CCA-endorsed incumbents wanted the benefit of having an advertised CCA slate of candidates that would help secure their reelection. There was precious little effort to recruit new candidates or to support them. Today, the benefits of incumbency are greater than ever. The cost of political campaigns have become absurdly high and most of the incumbents now have (City paid) staff who are inevitably political appointees who directly or indirectly assist in the reelection efforts of their bosses. The deck is increasingly stacked against challengers. Furthermore, the salary and benefits for elected councillors are now so sweet that it is unlikely that any of them would ever want to move on to another job.
With this background in mind, I would like to encourage all Cambridge residents to help level the playing field by finding out about this year's challengers for seats on the Cambridge City Council and the Cambridge School Committee. This is not meant as a dig against any particular incumbent as much as an appeal to support the challengers in what is a difficult and laudable effort. Please see the Cambridge Candidate Pages for the current list of expected candidates. Then use your own judgment - don't expect me or anyone else to do it for you.
Speaking of this year's municipal election, there are some activists who are now expending great effort to attack the City Manager and most of the current City Council. That is not nor has it ever been the intention of the Cambridge Civic Journal or its editor. Candidates are now being seduced by financial promises from one angry fellow with a Brattle Street address and a basketful of grudges. Former CCA Executive Board members from its darkest and most manipulative days are oozing up from the civic swamp trying to at last make good on their failed campaigns of the early 1990s to oust city manager Bob Healy.
It's entertaining to watch people who have primarily earned disrespect in their civic efforts try to capitalize on the recent Monteiro jury decision as a means of realizing their decades-old vendettas. Conveniently forgotten in their recent letters to Cambridge's "oldest weekly newspaper" are the many achievements of City Manager Bob Healy, the strong financial position of the City, and the recent 8-1 vote of confidence bestowed upon Mr. Healy in granting him a three year contract extension. Also missing in this testimony is the fact that virtually all affirmative action in the hiring of employees and department heads has taken place on Mr. Healy's watch. These letters also fail to divulge how long these writers have been carrying their jealousy and anger toward Mr. Healy for actually orchestrating progress in Cambridge while the best they could ever do is snipe from the sidelines. - Robert Winters
---
This Old Land of Cambridge - The true story of the geological history of Cambridge - by George Ehrenfried
Sadly, George passed away (Jan 5, 2010) at the age of 96. He led many a geology-themed hike with the AMC Local Walks/Hikes.
Pen Portraits of Prominent People - by Henry J. Mahoney Editor, Cambridge Sentinel - 1923
This book was published c. 1923 and features very witty one-page "pen portraits" (with photo) of prominent Cantabrigians of the day. I'll be adding names alphabetically as time permits. There are 182 portraits in the book.
It comes to mind that there may be some value in expanding these profiles to other prominent Cantabrigians who arrived on the scene after 1923, including prominent Cantabrigians of today. With this in mind, I extend the invitation to any and all who may wish to contribute their own "pen portraits" of Cambridge people. Contributions do not necessarily have to be in the style of Mr. Mahoney. Inclusion is, as always, subject to the erratic discretion of the editor.
Special thanks to Karen Welch for sending me the book. - RW
---
Cambridge School Volunteers is looking for people who can give one to two hours per week to help students in the Cambridge Public Schools, grades K through 12. No experience necessary. Call 617-349-6794 or e-mail csv@cpsd.us for more details.
Oliver Wendell Holmes – Morning Exercises of December 28, 1880
As recorded in the book 250th Anniversary of the Settlement of Cambridge (1881)
---


Robert Winters, Editor
Cambridge Civic Journal
(about me - updated!!)




The Cambridge Civic Journal is an independent newsletter of civic affairs in the City of Cambridge, Massachusetts. It is published as a public service by Central Square Publications. All items are written by Robert Winters unless otherwise noted. [Of course, I do sometimes forget.]

Thoughts for these times:
Men never do evil so completely and cheerfully as when they do it from religious conviction. -- Blaise Pascal

''This is our fucking city, and nobody is gonna dictate our freedom. Stay strong.'' -- David Ortiz
Subscribe to the Cambridge Civic Journal.
Specify in your message whether you wish to receive each new e-mail version or if you wish to be notified when the online versions are available at this web site. Under no circumstances will the subscription list be made available to any third party.
"The Number One thing I would emphasize is that journalists and bloggers would do well to see themselves as partners in the provision of information and that each can benefit greatly from the other. I've never seen this as a competition. It is especially true these days that local papers and young journalists are not very well-versed in the communities they serve. Much of the institutional memory has either died out or been bought out." -- Robert Winters, mathematician and creator of the Cambridge Civic Journal, an online publication about Cambridge, MA (rwinters.com)
Jorkin: "Come, come, Mr. Fezziwig, we're good friends besides good men of business. We're men of vision and progress. Why don't you sell out while the going's good? You'll never get a better offer. It's the age of the machine, and the factory, and the vested interests. We small traders are ancient history, Mr. Fezziwig."
Fezziwig: "It's not just for money alone that one spends a lifetime building up a business, Mr. Jorkin…. It's to preserve a way of life that one knew and loved. No, I can't see my way to selling out to the new vested interests, Mr. Jorkin. I'll have to be loyal to the old ways and die out with them if needs must."
Scrooge: "I think I know what Mr. Fezziwig means, sir."
Jorkin: "Oh, you hate progress and money, too, do you?"
Scrooge: "I don't hate them, sir, but perhaps the machines aren't such a good thing for mankind, after all."
Memorable scene in "A Christmas Carol"