---
Wed, June 20
2:00pm The City Council's Transportation and Public Utilities Committee will conduct a public hearing to receive a follow-up on a response received from the City Manager on May 14, 2018 regarding electric vehicles and the originating Policy Order #6 adopted Jan 29, 2018. (Ackermann Room) cancelled
4:00pm The City Council's Economic Development & University Relations Committee will conduct a public hearing to discuss the potential for a City-based Cannabis Social Equity Program, focusing on ways to reduce barriers to entry in the commercial Cannabis industry, particularly for women and minority-owned businesses; review best equity practices from other states; and promote sustainable, socially and economically reparative practices in the commercial Cannabis industry in Cambridge. (Sullivan Chamber)
Thurs, June 21
7:00-9:00pm Porter Square Neighbors Association meeting (Lesley University Hall, 1815 Mass Ave.)
What do you know about the History of Porter Square? The guest speaker will be Charlie Sullivan, Executive Director of the Cambridge Historical Commission.
Sat, June 23
9:30am Bikes and Bricks! An Architectural Tour of Cambridge (meet at Cambridge Public Library Main Branch)
Ride departs at 10:00am. Join the Cambridge Bicycle Committee for a leisurely, family-friendly ride through the streets of Cambridge as part of the city's annual Bike Month activities. The theme of this spring's bike tour is an exploration of architecture in Cambridge, passing sites associated with famous and historically interesting architecture. We will start at the Cambridge Public Library Main Branch and ride for about two hours (see route below). We'll be escorted by the Cambridge Police Department's Bike Patrol. The ride will end back at the library with a light lunch.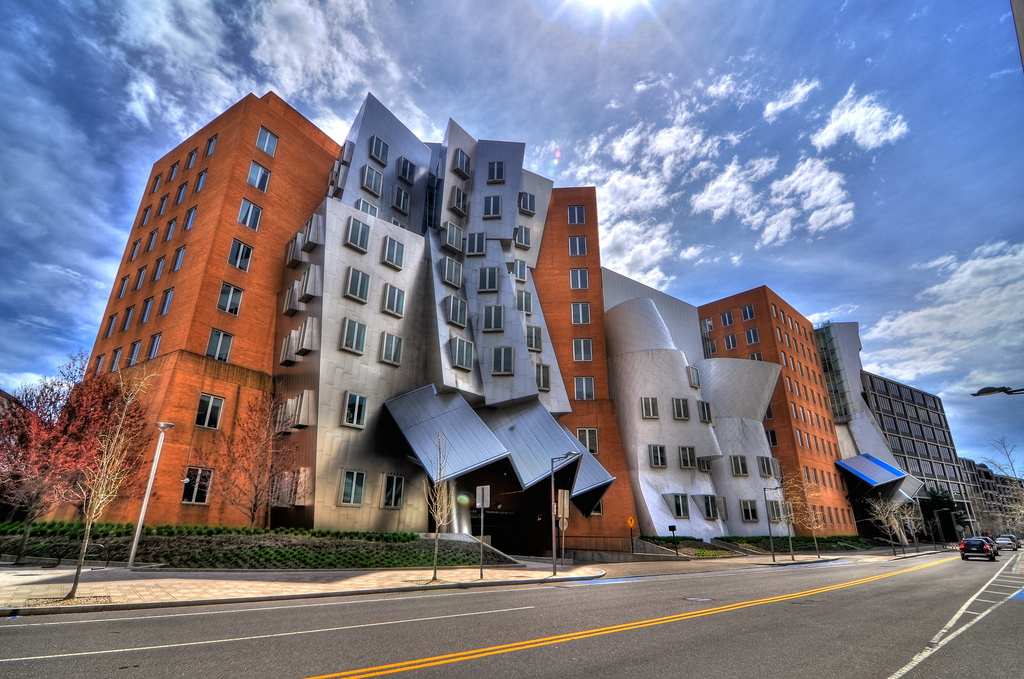 Mon, June 25
5:30pm City Council meeting (Sullivan Chamber)
Tues, June 26
3:30pm The City Council's Public Safety Committee will conduct a public hearing to discuss the City's Cyber Security Policy. (Ackermann Room)
6:30pm Planning Board meeting (2nd Floor Meeting Room, City Hall Annex, 344 Broadway)
General Business
1. Update from the Community Development Department
2. Adoption of Planning Board meeting transcripts
Public Hearings
6:30pm Flood Plain-Green Factor Zoning Petition – Zoning petition by Douglas Brown, et al, to amend Section 20.70 of the Cambridge Zoning Ordinance entitled "Flood Plain Overlay District" and to create a new Section 22.80 of the Cambridge Zoning Ordinance entitled "Green Factor." (Notice) (Materials)
General Business
3. Board of Zoning Appeal Cases
BZA-016359-2018 – 22, 24-26 Berkshire Street – Variance to replace two fire destroyed buildings containing six apartment dwelling units with one structure containing six units requiring dimensional relief and Special Permit for relief from parking requirements for off street parking requiring six spaces where three are proposed. Art. 5.000, Sec. 5.31 Table of Dimensional Requirements and Art. 6.000, Sec. 6.35.1 Reduction of Required Parking, Sec. 6.36.1.G Off Street Parking. (Materials)
General Business items may be taken out of the order in which they appear on the agenda above. Times for General Business items are approximate. Public comments are taken only during a Public Hearing. During the discussion and deliberation on General Business items, the Planning Board does not solicit public comment. The City of Cambridge will provide reasonable accommodations to people with disabilities upon request. Please make requests for alternative formats at least two weeks in advance by contacting the Planning Board staff listed below. For further information concerning this agenda, please contact Liza Paden, Planning Board staff, at 617-349-4647, lpaden@cambridgema.gov. Applications and Petitions are online at www.cambridgema.gov/cdd. Full zoning petition texts available online at: www.cambridgema.gov/cdd/zoninganddevelopment/zoning/amendments.
Wed, June 27
5:30pm The City Council's Ordinance Committee will conduct a public hearing to discuss the Zoning petition received from Douglas Brown et al to amend the zoning in Section 20.70 Flood Overlay district and the creation of a new Section 22.80 – Green Factor. This hearing is to be televised. (Sullivan Chamber)
---
Tues, July 24
1:00pm The City Council's Transportation and Public Utilities Committee will conduct a public hearing to receive a follow-up on a response received from the City Manager on May 14, 2018 regarding electric vehicles and the originating Policy Order #6 adopted Jan 29, 2018. (Sullivan Chamber)
Mon, July 30
5:30pm City Council Special Midsummer meeting (Sullivan Chamber)
---
Wed, Sept 12
8:00-9:30am Recycling Advisory Committee (RAC) Meeting (Sullivan Chamber, City Hall)
Mon, Sept 17
5:30pm City Council meeting (Sullivan Chamber)
Mon, Sept 24
5:30pm City Council meeting (Sullivan Chamber)
---
Mon, Oct 1
5:30pm City Council meeting (Sullivan Chamber)
Wed, Oct 10
8:00-9:30am Recycling Advisory Committee (RAC) Meeting (Sullivan Chamber, City Hall)
Mon, Oct 15
5:30pm City Council meeting (Sullivan Chamber)
Mon, Oct 22
5:30pm City Council meeting (Sullivan Chamber)
Mon, Oct 29
5:30pm City Council meeting (Sullivan Chamber)
---
Mon, Nov 5
5:30pm City Council meeting (Sullivan Chamber)
Wed, Nov 14
8:00-9:30am Recycling Advisory Committee (RAC) Meeting (Sullivan Chamber, City Hall)
Mon, Nov 19
5:30pm City Council meeting (Sullivan Chamber)
Mon, Nov 26
5:30pm City Council meeting (Sullivan Chamber)
---
Mon, Dec 3
5:30pm City Council meeting (Sullivan Chamber)
Mon, Dec 10
5:30pm City Council meeting (Sullivan Chamber)
Wed, Dec 12
8:00-9:30am Recycling Advisory Committee (RAC) Meeting (Sullivan Chamber, City Hall)
Mon, Dec 17
5:30pm City Council meeting (Sullivan Chamber)
Mon, Dec 31
5:30pm City Council meeting (Sullivan Chamber)
---
Return to CCJ website: www.rwinters.com
If you just want to go for a walk and skip the civics:
AMC Local Walks - http://amcboston.org/walks