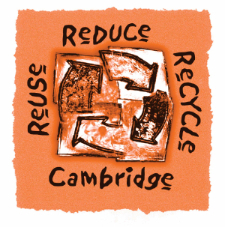 Recycling Advisory Committee Appointments
Spring Cleaning/Move-Out Reminder
Did You Know?
See Your Recycling Get Sorted!
Rain Barrel Discount Ends May 27
---
Recycling Advisory Committee Appointments
The City Manager appointed new members to the Recycling Advisory Committee (RAC) for a 3-year term. The RAC meets monthly to support, advise and volunteer for DPW. Since 1991, the RAC has helped make Cambridge a regional leader in waste reduction and diversion. The RAC's impressive wealth of knowledge and experience will help Cambridge reach its goal of reducing trash 30% by 2020.

---
Spring Cleaning/Move-Out Reminder
Whether you're doing Spring cleaning or moving, please donate and recycle. Here are a few helpful ways to get rid of it right:

Bring fluorescent bulbs, batteries, metal, electronics, and other items to the DPW Recycling Center. Visit the site for more details on materials accepted.
Sell or give away furniture and other items on Freecycle, Craigslist, or Nextdoor.
Donate all textiles (any condition), household goods, books and other items at your local thrift store (i.e. Goodwill and Boomerangs).
Schedule pickup of items to donate with companies such as Big Brothers/Big Sisters or Epilepsy Foundation.
---
Did You Know?
Plastic film (i.e plastic bags, bubble wrap, trash bags, etc) cause costly shutdowns at our recycling facility. Plastic film should never be placed in curbside recycling.
Did you know:
Workers at Casella, Cambridge's processor of single-stream recycling, spend hours each day clearing equipment of plastic film.
Cambridge's Bring Your Own Bag (BYOB) Ordinance helps mitigate these issues, as the City has seen a 50-80% reduction in single-use bag consumption.
Our friends in Chicago created a wonderful story and video showing the magnitude of the plastic film contamination problem.
Bottom Line: Don't discard your plastic film into curbside recycling. This includes using plastic bags for your recyclables; throw all recyclables loose into your curbside bin/cart. You may bring plastic film to the DPW Recycling Center for special recycling.
---
See Your Recycling Get Sorted!
Take a tour of the Casella recycling facility in Charlestown on Thursday, June 15, 8:30am-11:30am. Requisites for attending:
16 years of age or older.
Cambridge resident or employee.
Capable of walking on narrow catwalks and stairs, close to heavy equipment.
No health complications associated with a dusty/dirty facility.
We meet at DPW and carpool to Charlestown. Register to attend.
Can't make it? Take the Virtual Tour to see how your recycling gets sorted.
---
Rain Barrel Discount Ends May 27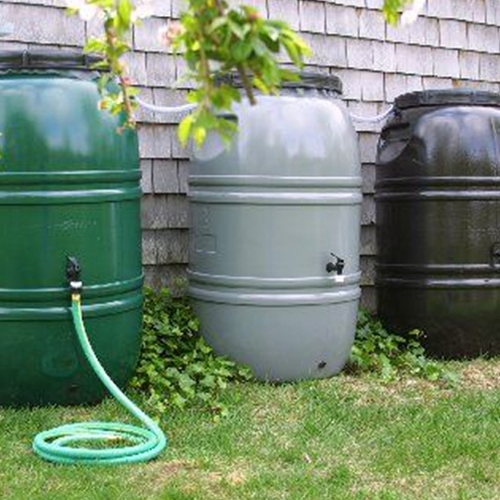 The Glocal Challenge is an annual competition at Cambridge Rindge & Latin School (CRLS) to tackle a global issue at the local level.
DPW wants you to capture rainwater and store it in a rain barrel for later use on your lawn or garden. By capturing rainwater you are reducing stormwater runoff, conserving water and recharging the groundwater. A 60-gallon rainwater collection system is available for $69 until May 27. Choose "Massachusetts" and "Cambridge" when ordering.
Note: Green Cambridge is offering to install rain barrels for Cambridge residents free of charge.
---