Cambridge InsideOut - October 17, 2017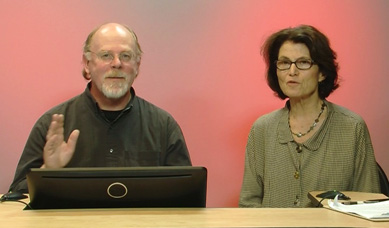 Guest at 5:30pm: David Weinstein, candidate for Cambridge School Committee
Guest at 6:00pm: Elechi Kadete, candidate for Cambridge School Committee
A sampler of some things people may want to hear about might include:
a) Background - personal and professional
b) Why on Earth are you running for School Committee?
c) What distinguishes you from other candidates?
d) Besides everybody, are there any particular constituencies that you feel should consider voting for you?
[issues, neighborhoods, age, etc.]
e) Your pitch - basically a sample of what you might have said at your kickoff event
f) Who is supporting you? Event announcements? Anything else?
g) Any comments on current issues before the School Committee or issues that may be anticipated.
h) Priorities if elected
i) Lessons learned from candidacy
---
Additional topics:
1) Experiments with limiting number of rankings (2015 City Council election data) and history of voter satisfaction
2) Civic and Political Updates
3) Oct 16 City Council meeting
5) Cambridge Candidate Pages CCTV Recordings of Candidate Forums
Topics for Candidates for Cambridge City Council – 2017
Topics for Candidates for Cambridge School Committee – 2017
List of Candidates for City Council & School Committee - with sortable tables
Questionnaires and Endorsing Organizations - Who are they, WHAT are they, and what are they asking?
2017 Cambridge City Council Campaign Bank Reports
2017 City Council Campaign Receipts and Expenses
Index of all Cambridge City Council and School Committee candidates: 1941 to 2017
plain text version PDF version
---
A CCJ Milestone
The idea of the Cambridge Civic Journal was conceived in the early morning hours of September 20, 1997 - 20 years ago (6:00am, in fact). The original planned name was "Central Square News", though that quickly changed to Cambridge Civic Journal by the time the first issue was written and distributed on November 17, 1997. There was no website then - just printed copies, a PDF version, and email (and a lot of word of mouth). After a short while the great folks at the Porter Square Neighbors Association (PSNA) voluntarily began posting each issue on their website (yes, there were issues back then). Eventually I taught myself the basics of how to do a website and began posting the issues myself on my Harvard Math Department account. By 1999 the CCJ site was moved to the domain where it currently resides. The reason for the rather personal sounding URL http://rwinters.com is that I was also a candidate in those days, and when I decided to no longer be a candidate I simply repurposed the candidate site as the new home of the Cambridge Civic Journal. - Robert Winters
---
---
---
---
---