Cambridge InsideOut - July 2, 2019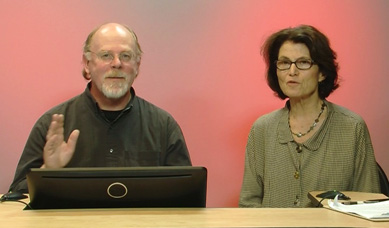 Possible Topics:
1) Candidate Updates - 2019 municipal election
Which potential 2019 City Council election campaign accounts have been active?
Rumored New Candidates
Nomination Papers available starting Monday, July 1
New Civic Organization - Cambridge Citizens Coalition (CCC)
2) Overlay at the Planning Board & Ordinance Committee
3) The Courthouse Saga
Courthouse and First Street Garage - and Rep. Connolly
4) Tales from the Open Archives and Car Talk Plaza
5) The Joys of Homeownership
6) Public financing of municipal elections?
7) Anxiously Waiting for Summer Recess - and Nomination Papers - June 24 City Council
State Flag (again); Cannabis - Picking Winners; Arts Task Force Report and Gripe Session; Restricting Rooftop Mechanicals;Vacant Storefronts
8) Infrastructure and the Lack Thereof
9) Looking Back at 30 Years of Cambridge Recycling
May 20, 2004 Presentation - 15 Years
History of Cambridge Recycling - the first dozen years
10) A few more words on the "Overlay" proposal - now officially a zoning petition
11) On the horizon – rent control proposed at State House (H.1316) and HD.1100
12) Books on Cambridge history
13) The Paper of Record - Selections from the Cambridge Chronicle
14) Civic Calendar
Upcoming meetings on Overlay proposal, public financing for municipal election campaigns
---
---
July 2, 2019 - Investigation into June 2016 Fatal Bike Collision in Cambridge Complete (Middlesex County District Attorney's Office)
Excerpt from the Summary Statement: "Under Massachusetts General Laws Chapter 90 Section 14, Mr.---, the operator of the Jeep, had a responsibility to open his door only when it was reasonably safe to do so without interfering with the movement of other traffic, including bicyclists and pedestrians. Based on the video evidence provided by CAM14, it appears that Mr.--- opened his door just before Ms. Phillips, the bicyclist, struck it, limiting the time available to her to take action to avoid the collision. Despite this, Mr.--- stated that he checked his mirrors before opening the door and that his view was clear. The witnesses to this crash indicate that Ms. Phillips jumped the curb and entered the roadway from behind the Jeep. The video evidence provided by CAM16 appears to corroborate these statements. This lends credibility to Mr.---'s statement that his view was clear. Had his attention been directed toward the driver's side rear of his vehicle at the same time Ms. Phillips jumped the curb, Ms. Phillips would likely have been positioned off the roadway or on the passenger side of the Jeep, not apparently approaching the driver's side of the Jeep. Consequently, Mr.---'s view likely would have been clear, as he stated. Taking into consideration the speed at which Ms. Phillips was travelling reinforces the conclusion that this crash was likely unavoidable on the part of Mr.---, the operator of the Jeep. Under Massachusetts General Laws Chapter 85 Section 11B, bicyclists are only authorized operation on sidewalks outside business districts when necessary in the interest of safety. This collision likely could have been avoided had Ms. Phillips rode her bicycle consistently in the rightmost travel lane as directed by the painted markings on the road surface and did not jump the curb onto the sidewalk as was prohibited. This would have made her more visible to other persons in the area, including Mr.--- and allowed him to take precautions for safety accordingly.
---
---
---
---
30 Years of Cambridge Recycling
May 20, 2004 Presentation - 15 Years
History of Cambridge Recycling - the first dozen years
---
Mar 27, 2019 – A few words on the "Overlay" proposal
Personally, this Overlay proposal obliterates over 35 years of what changes could be expected around where I live, and I don't live in the upper crust part of town. The limiting factor has been the floor area ratio (FAR) – 1.0 for commercial and 0.75 for residential. I have always lived with the possibility that a higher building could appear next door, but that the footprint of the building would have to be smaller and additional setbacks would create a little breathing room between the buildings. That seemed like a reasonable expectation – one that I could easily live with.
During the time I have owned my triple-decker I negotiated with one neighbor so that a small extension would have a roof line that allowed light to continue to get to my first floor apartment. When the neighboring building changed hands and they wanted to add air conditioning units on the roof, I negotiated to ensure that they would be located far enough from my windows so that the added sound would be acceptable. These are the kinds of negotiations that happen when buildings are at or somewhat above the allowable density. Through it all I maintained very reasonable rents to all of my tenants since 1985.
If this Overlay proposal is approved, a new owner could build straight up to a height taller than my building with no setback whatsoever from the property line. Furthermore, the building could cover almost the entire lot yielding a density between 3 and 4 times what is allowed today. No sunlight whatsoever would get to my building. I would have no rights whatsoever to object.
Do I take this personally? Yes. If this were to happen I would likely look for another place to live after being here for over 40 years. So I'm looking now at the few potentially reasonable city councillors to step in and prevent this from happening. If adding to our already high percentage of subsidized housing units is your priority, you should really find a way to do this that doesn't involve throwing me and others under the bus. – Robert Winters
---
---
---