Cambridge InsideOut - July 10, 2018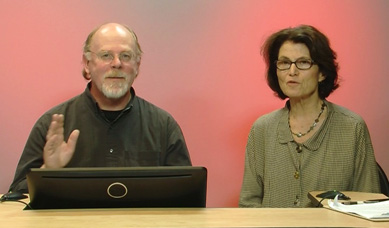 Possible Topics:
5:30pm Guest: Cathie Zusy
1) History of Magazine Beach, the Powder Magazine and its Restoration
2) Everything Else about What's Happening at Magazine Beach
6:00pm show:
1) Saturday Morning Coffee Thoughts (July 7)
2) Cambridge Open Archives Tour
3) Pending zoning petitions (4)
4) Envision Cambridge - Updates, including June 11 City Council Roundtable
5) The Triviality of SeeClickFix
---
Chronology of the Powder Magazine and Magazine Beach
1818. Commonwealth builds powder magazine on Captain's Island to store state and private powder.
1845. Adjutant General's report lists 290,000 cartridges stored there.
1861-1865. The Independent Corps of Cadets guards the magazine during the Civil War.
1863. The state prohibits storage of public powder at the magazine due to citizens' petitions.
Early 1880s. Magazine roof collapses after invasion by group of small boys.
1882. The Commonwealth sells magazine to private party.
1889. The City of Cambridge considers purchasing Captain's Island and the surrounding land to erect a public park and bathing beach.
1893. The newly organized Cambridge Park Commission determines that Captain's Island will become the largest park in the city.
1894. The City of Cambridge takes Captain's Island and the surrounding land by eminent domain.
Late 1890s. Cambridge hires the Olmsted Brothers to develop a plan on the site.
1899. The powder magazine, converted into a bath house by the Olmsted firm, opens. Cost $1,500. With 136 wooden lockers and a full time attendant on duty.
1900. Additional grading work removes 12 feet of elevation next to the bath house. Electric lights installed on land and in the water to enable bathing until 9pm on weekdays. The current at Magazine Beach is swift, sometimes over 60 feet per minute. Three lifeguards kept on duty.
1901. Annual attendance: 60,000.
1910. The Charles River is dammed and becomes fresh as a result. The number of swimmers declines dramatically.
1917. The City Council appropriates $20,000 for the construction of a new bath house. Architect Charles R. Grecco designs the new building, with toilets, showers and lockers.
1920. Cambridge conveys Magazine Beach to The Metropolitan District Commission
1940s. The MDC begins to use the powder magazine/bath house as a storage facility.
1949, the MDC closes Magazine Beach due to concern about river pollution.
1950s, the powder magazine/bath house is renovated as a garage; the extension is partitioned into a foreman's office, a common room, heating/utilities area and bathroom.
1950s, new bath house is built with three swimming pools. John M. Gray Co., architects. Cost: $295,000.
2018 - Powder Magazine restoration for future uses to be determined.
(Courtesy of Masako Ikegami and Paul Laszlo, from "Powder House Revitalization: An Integrated Approach," April 2009, updated March 2013 by Nina Cohen)
Magazine Beach History (high resolution PDF)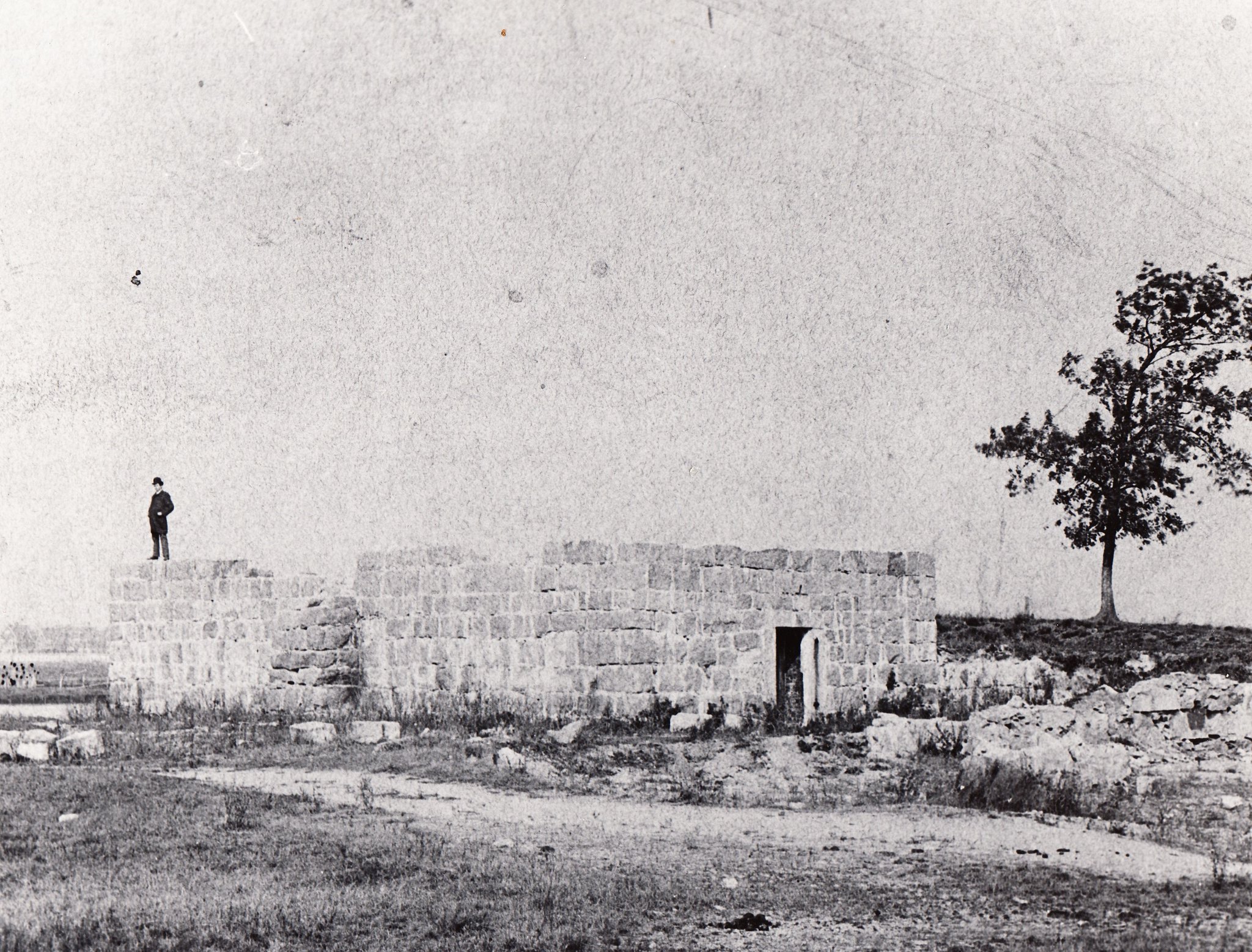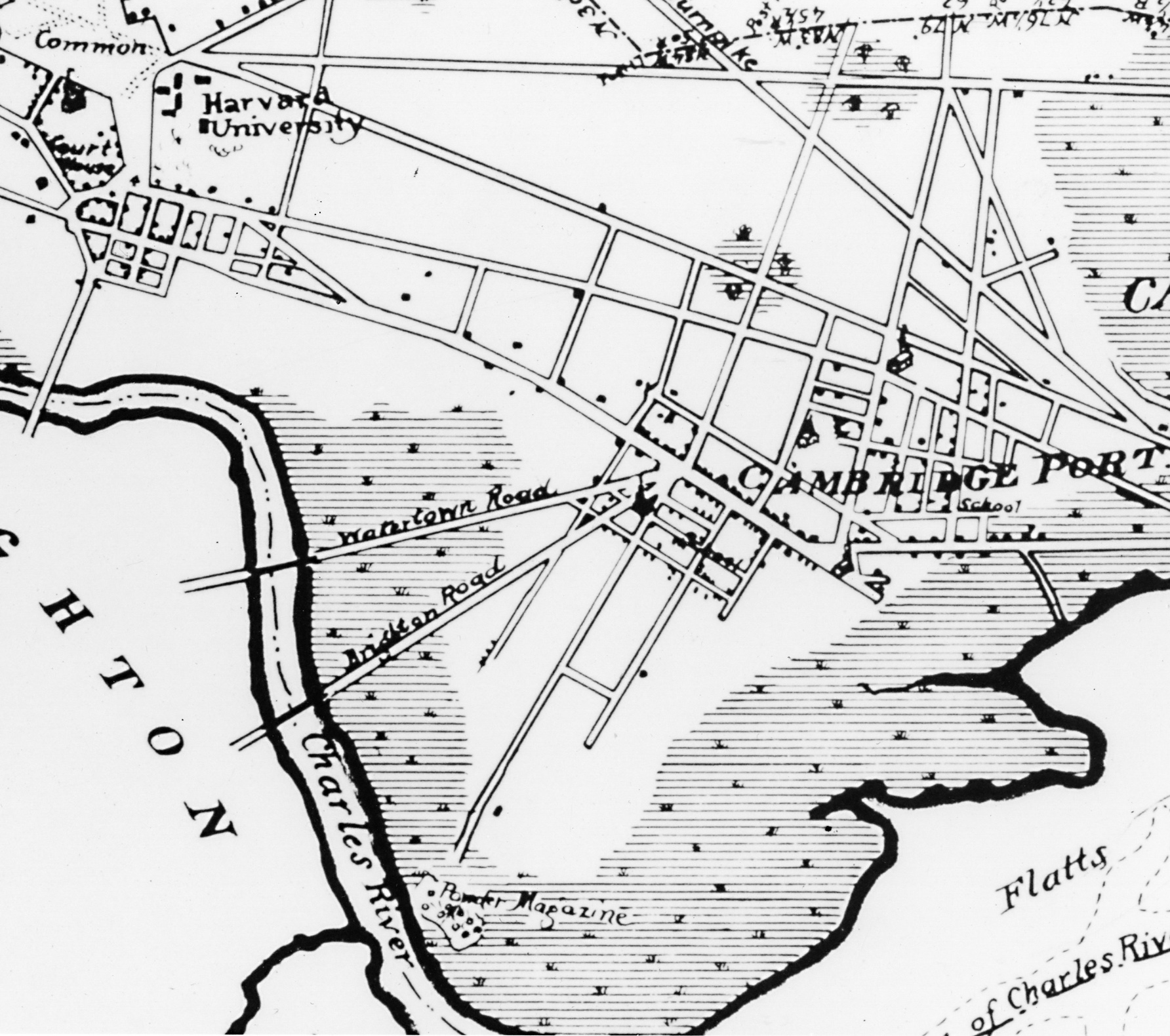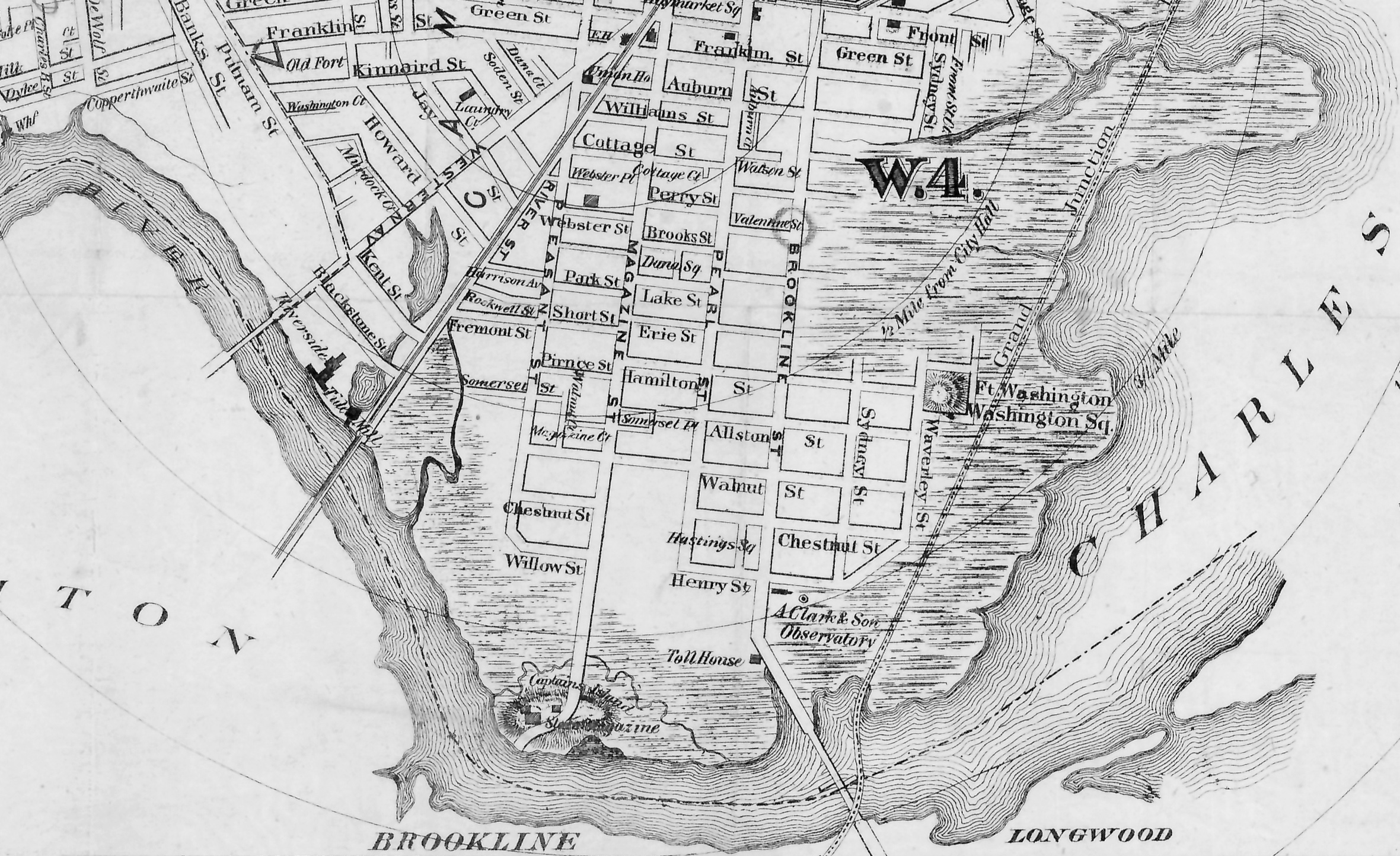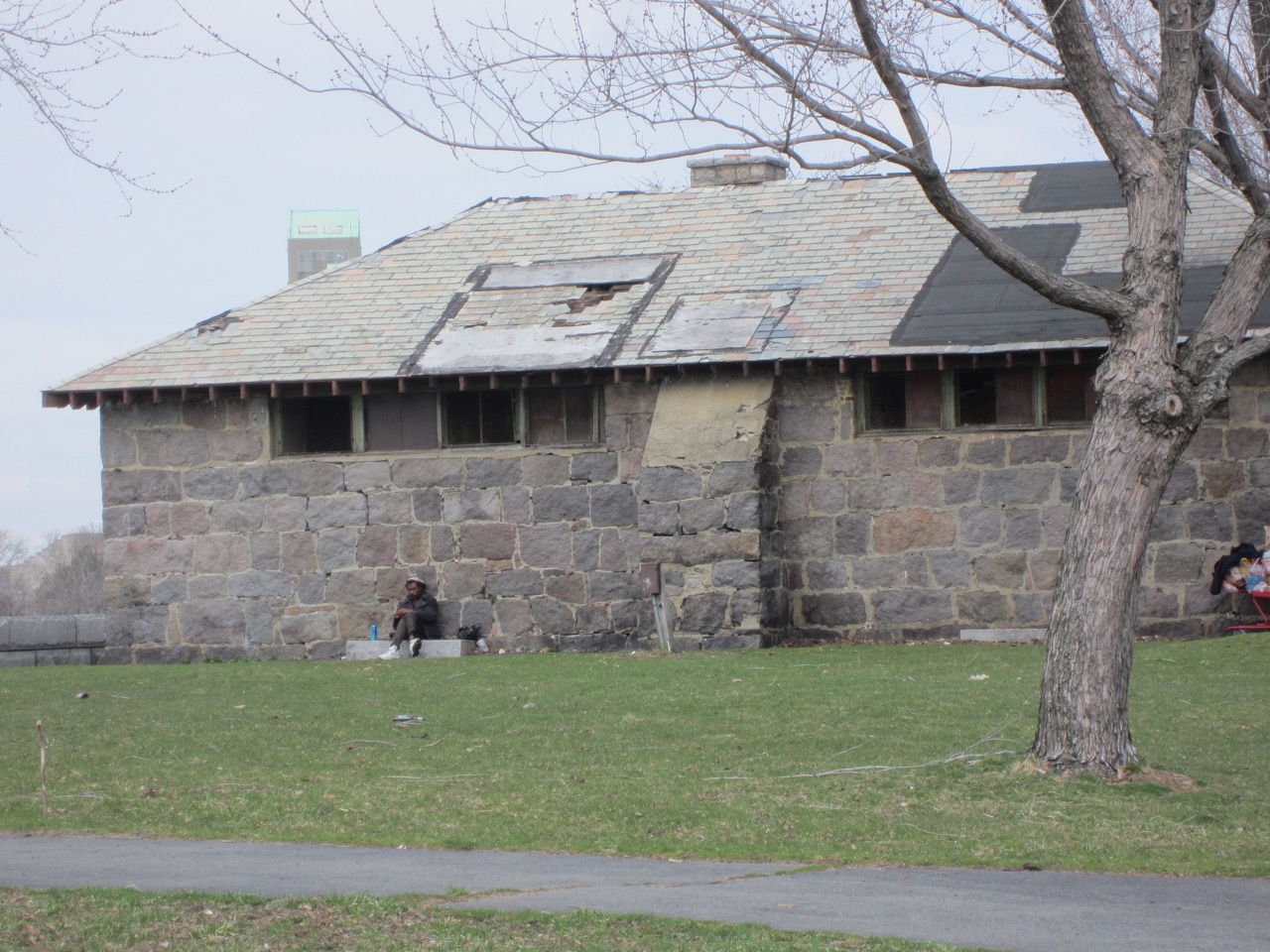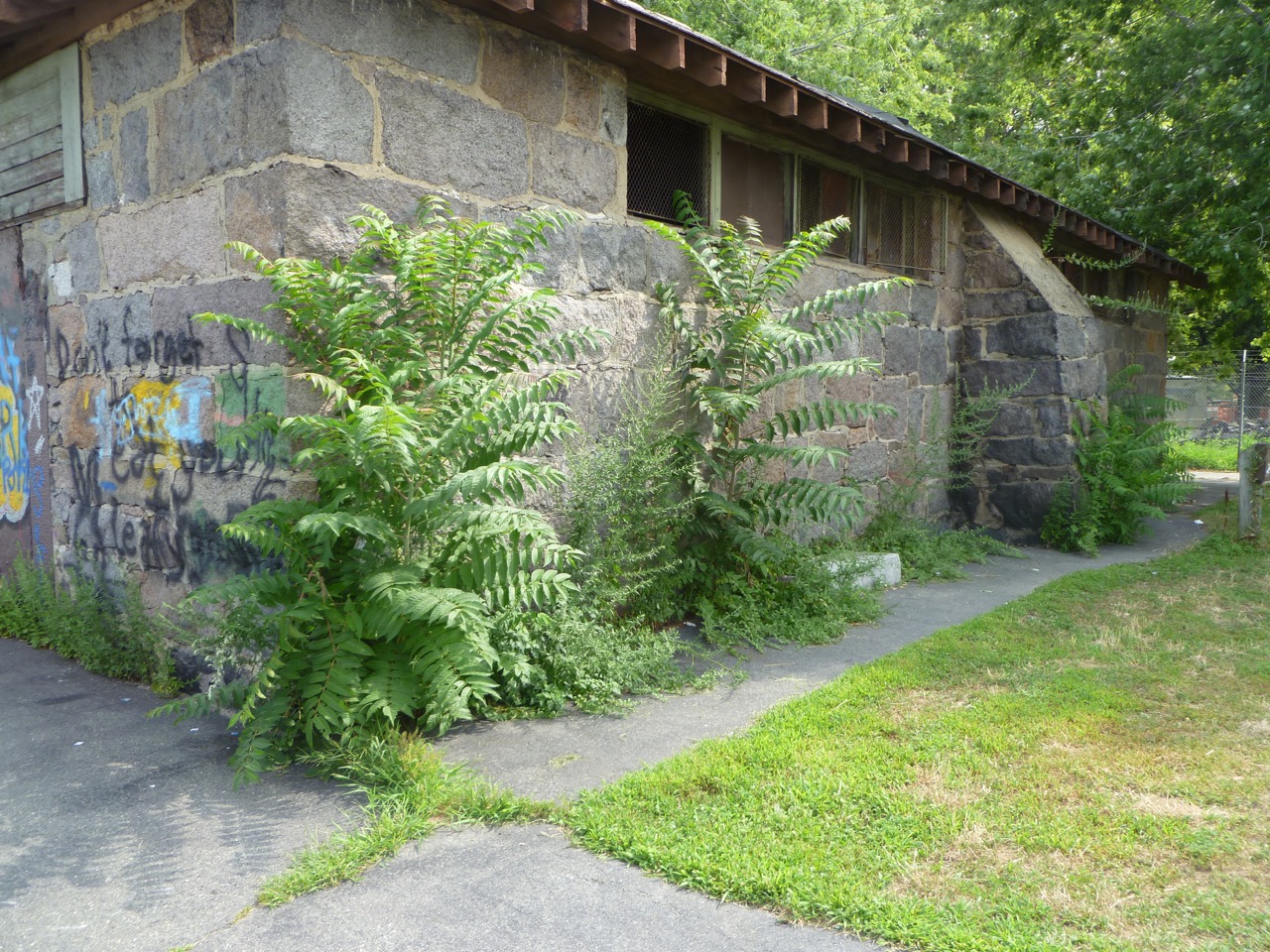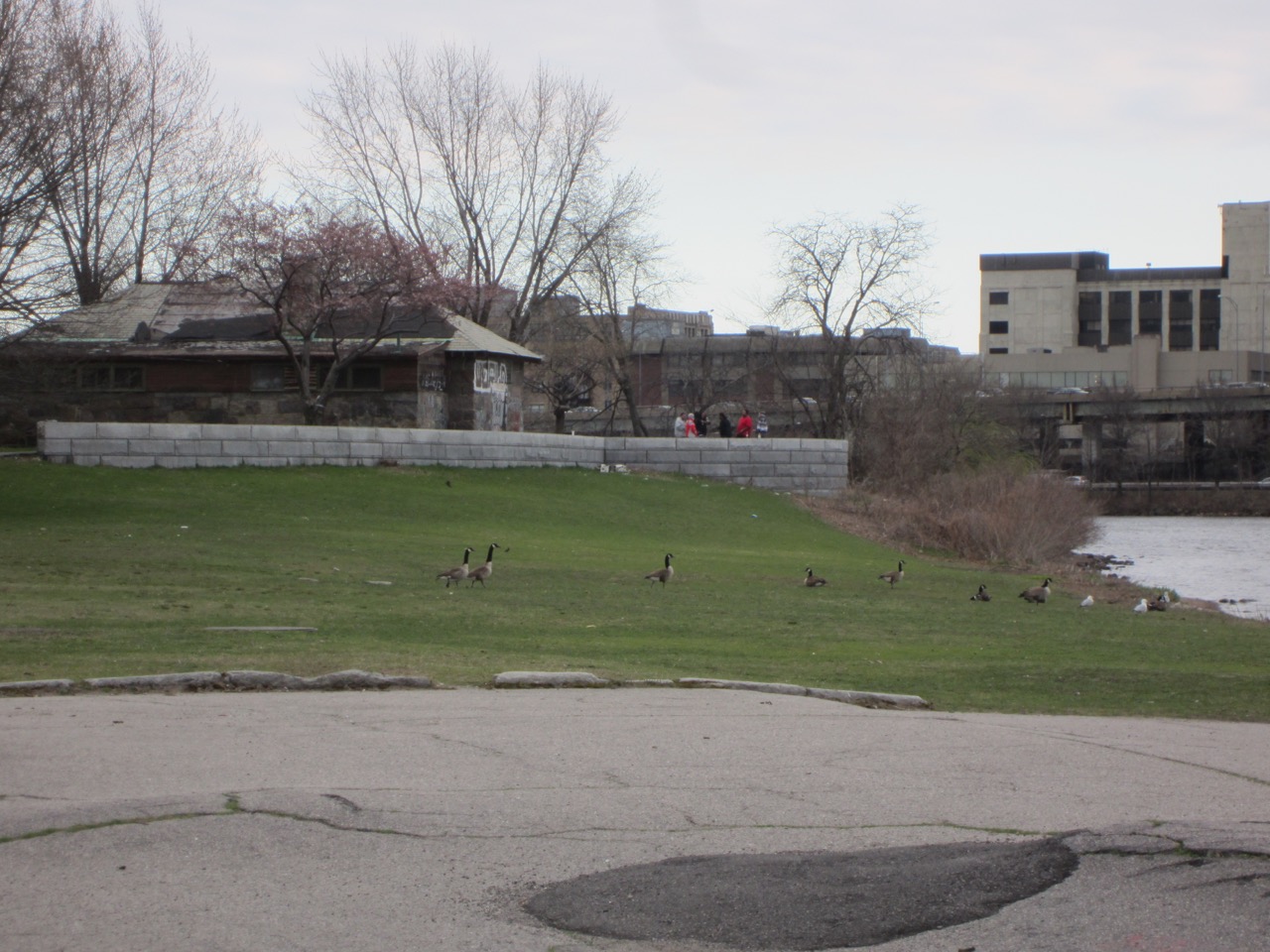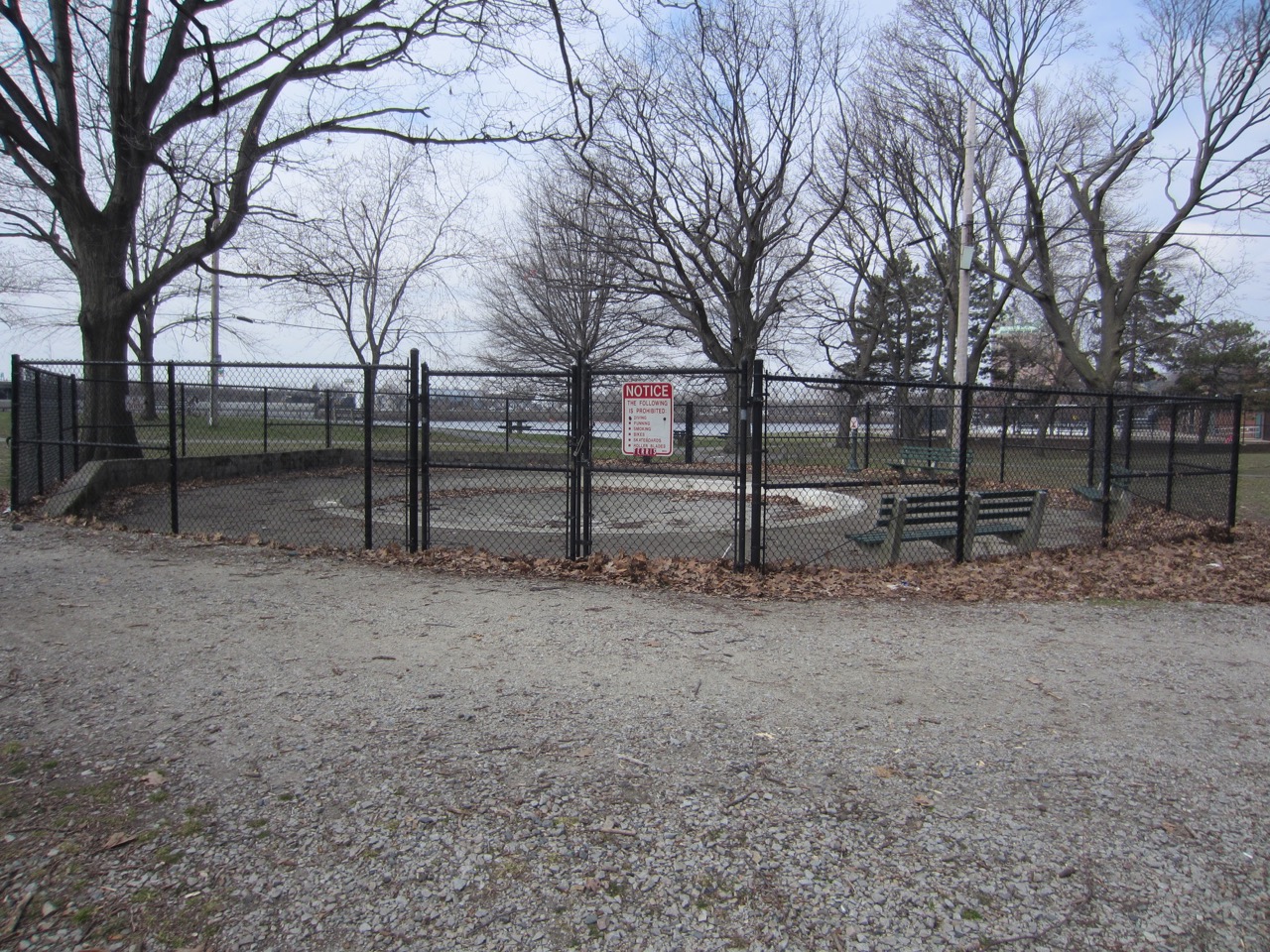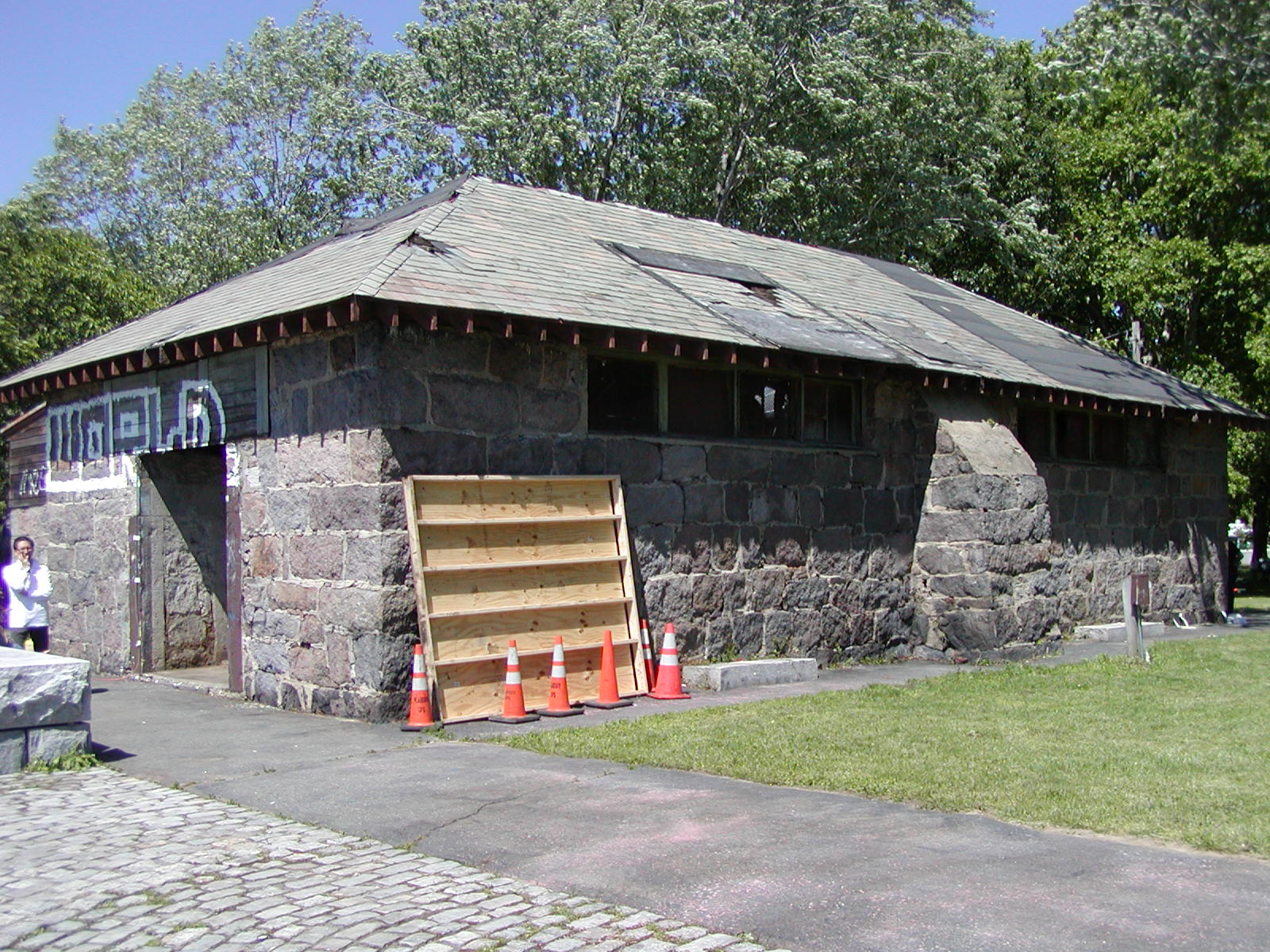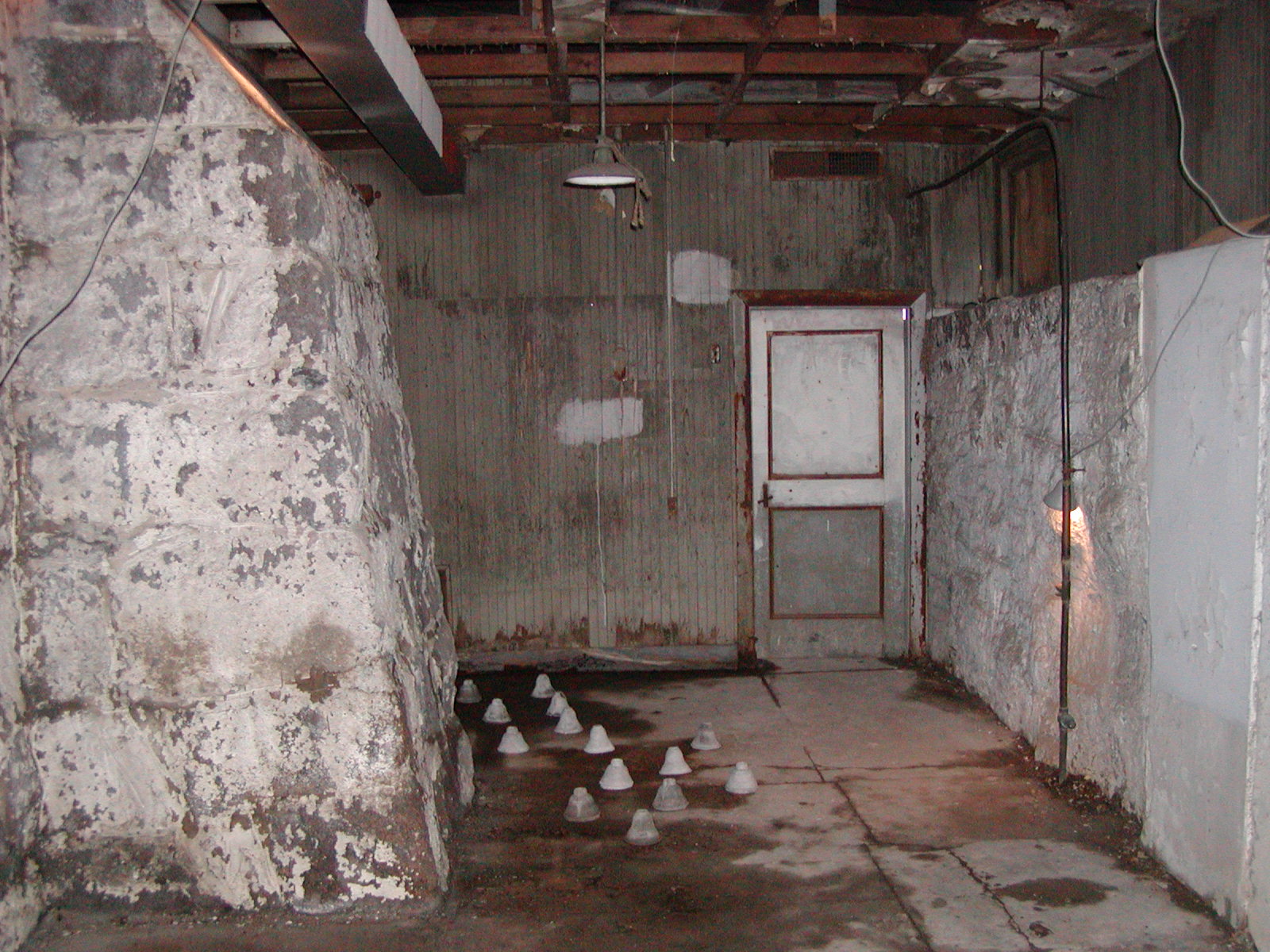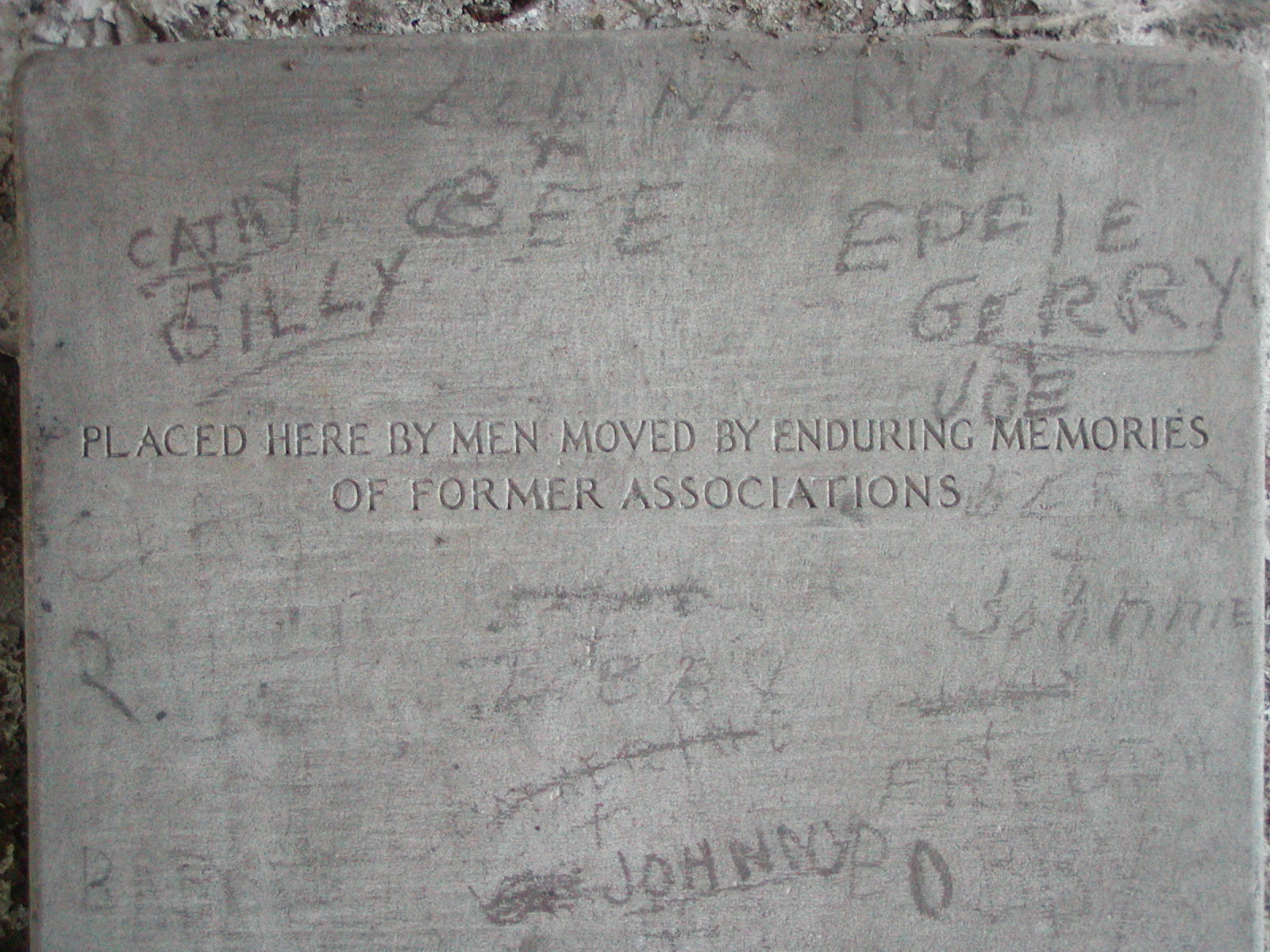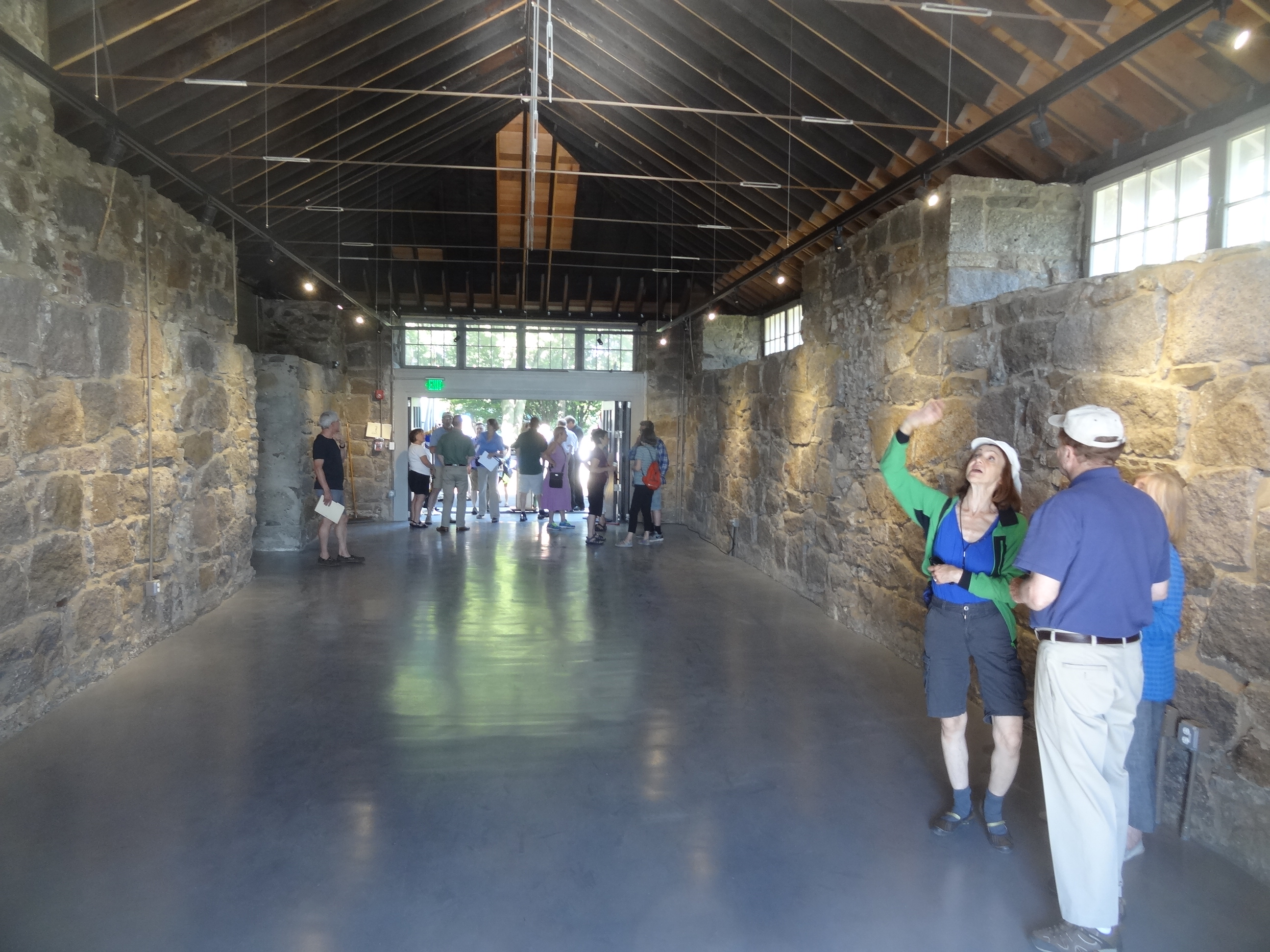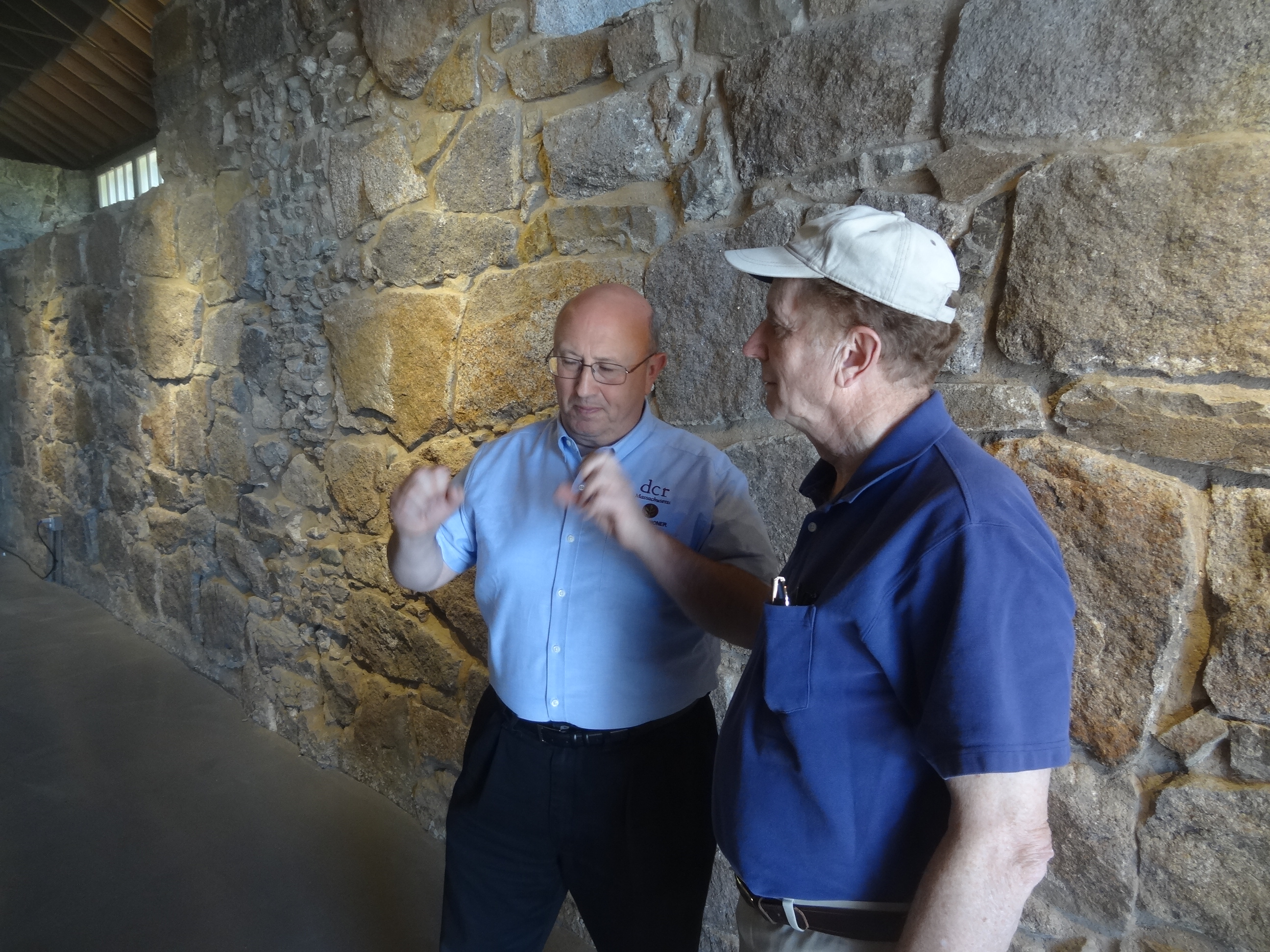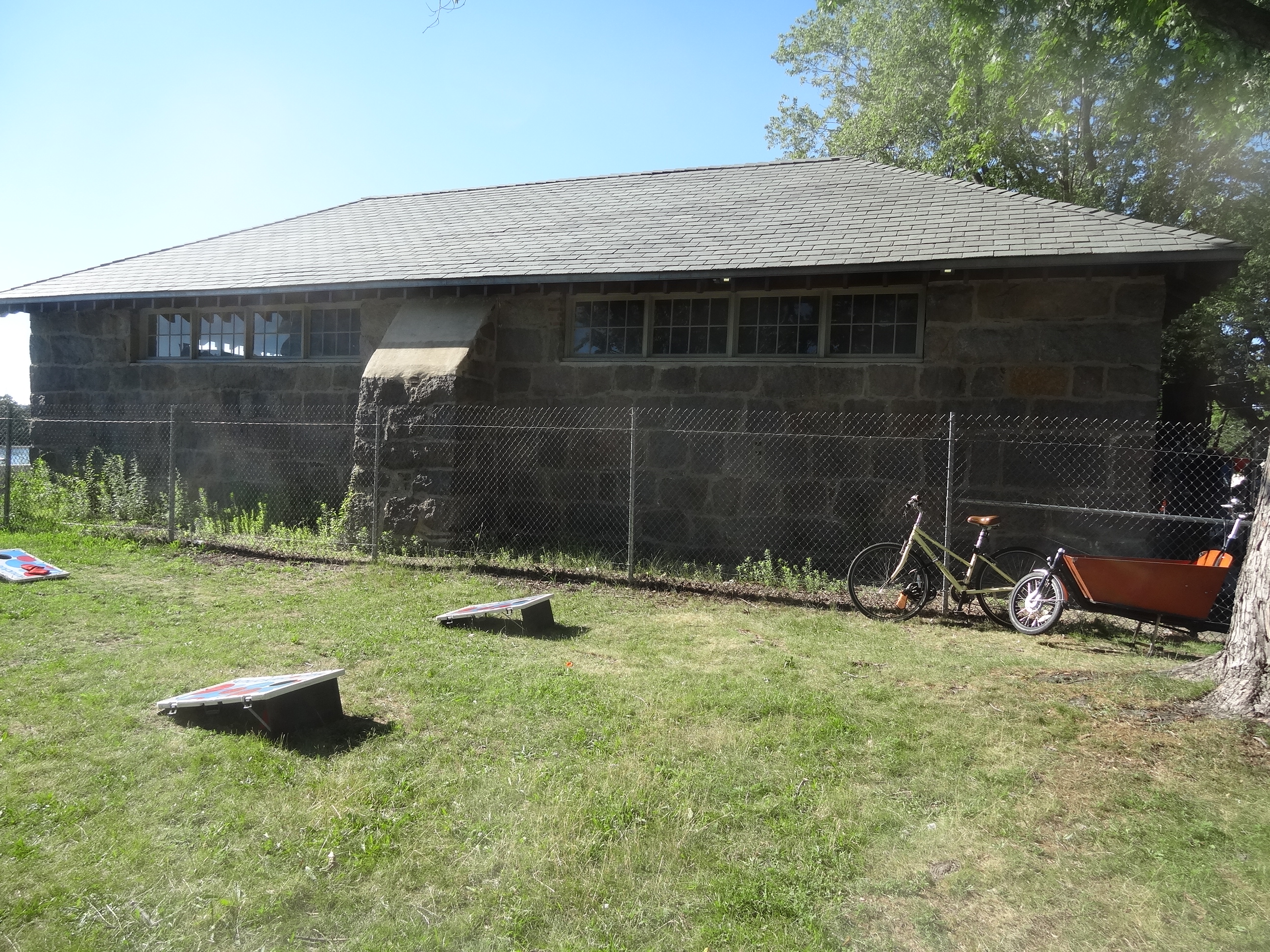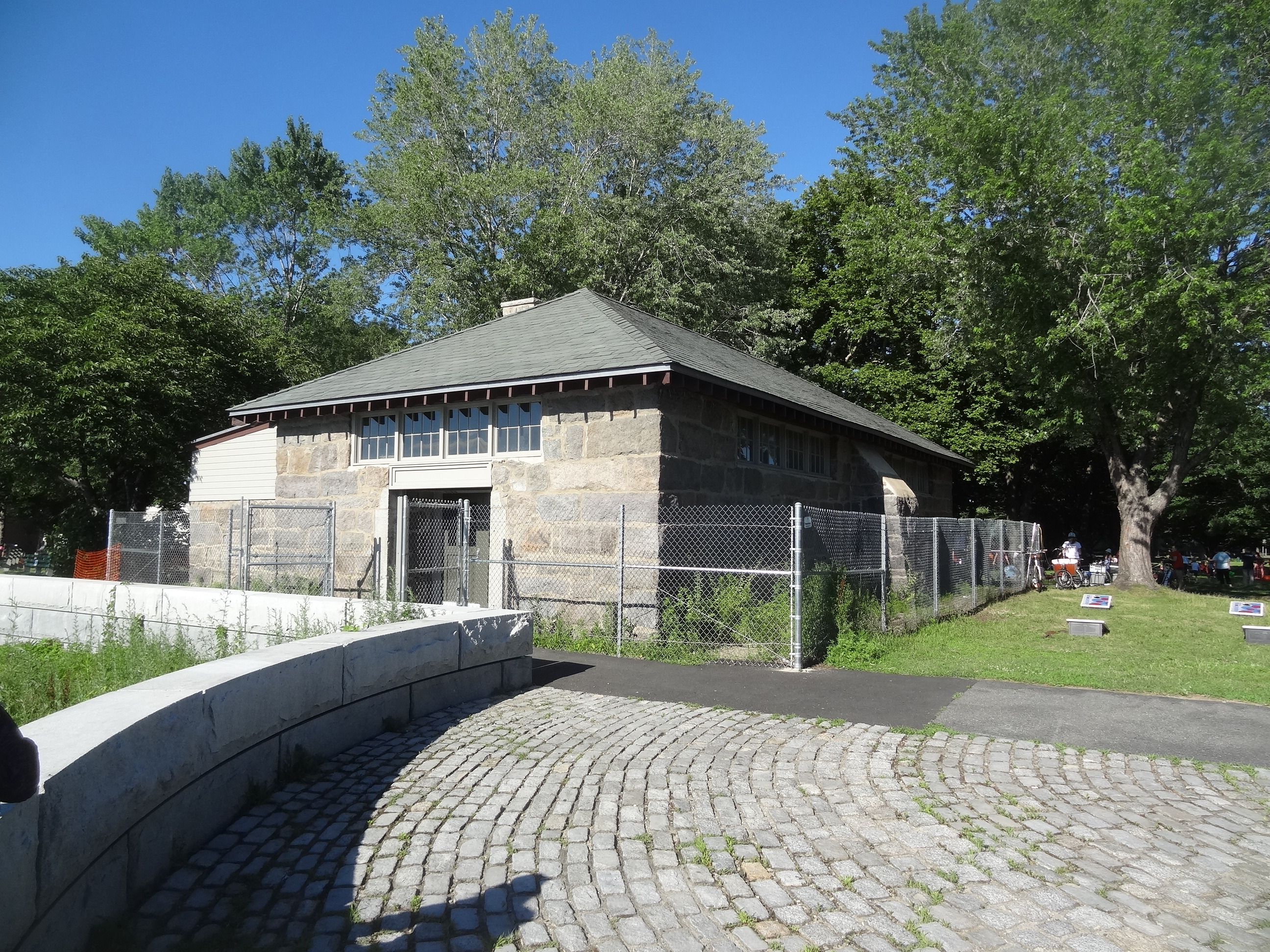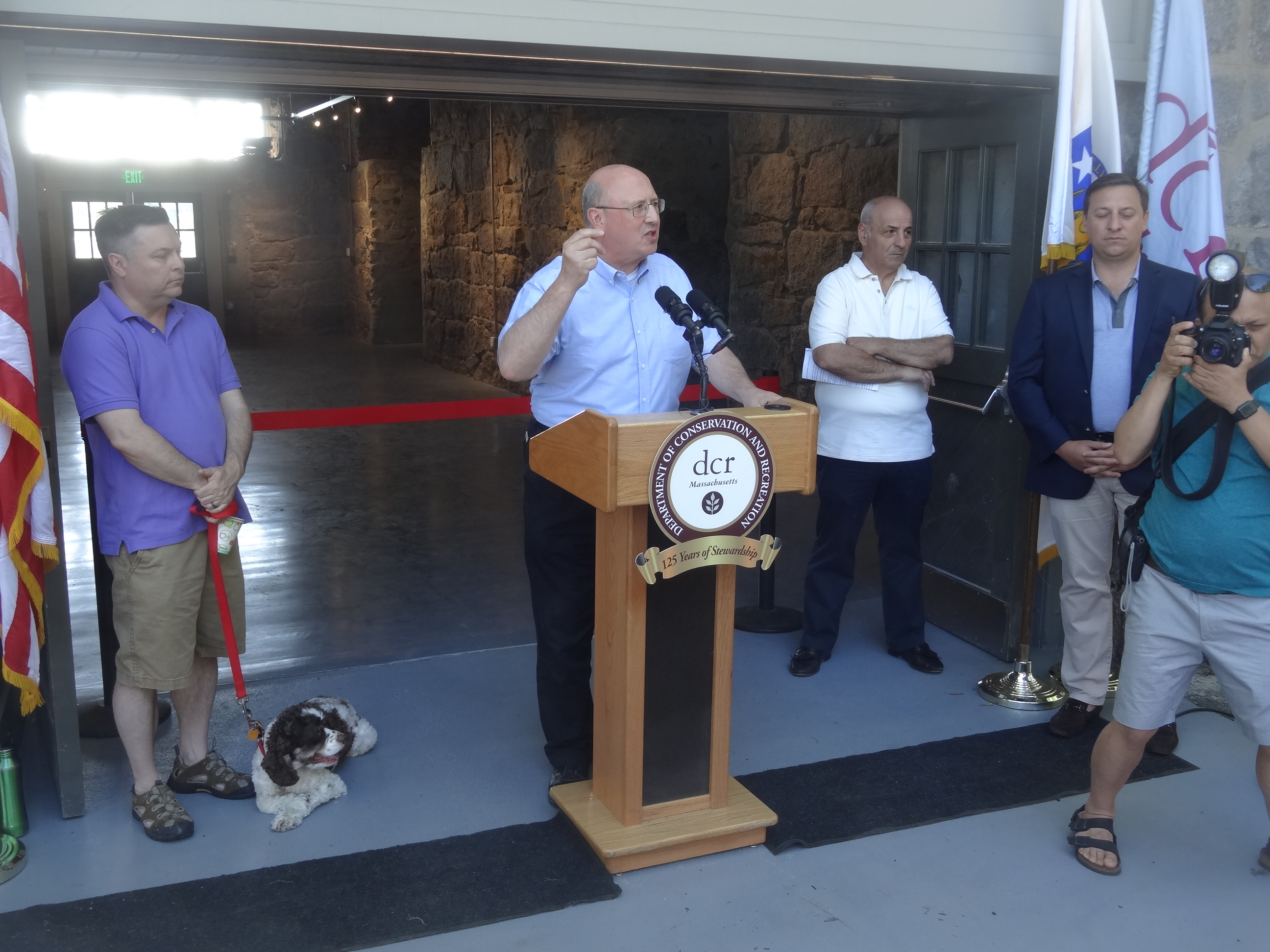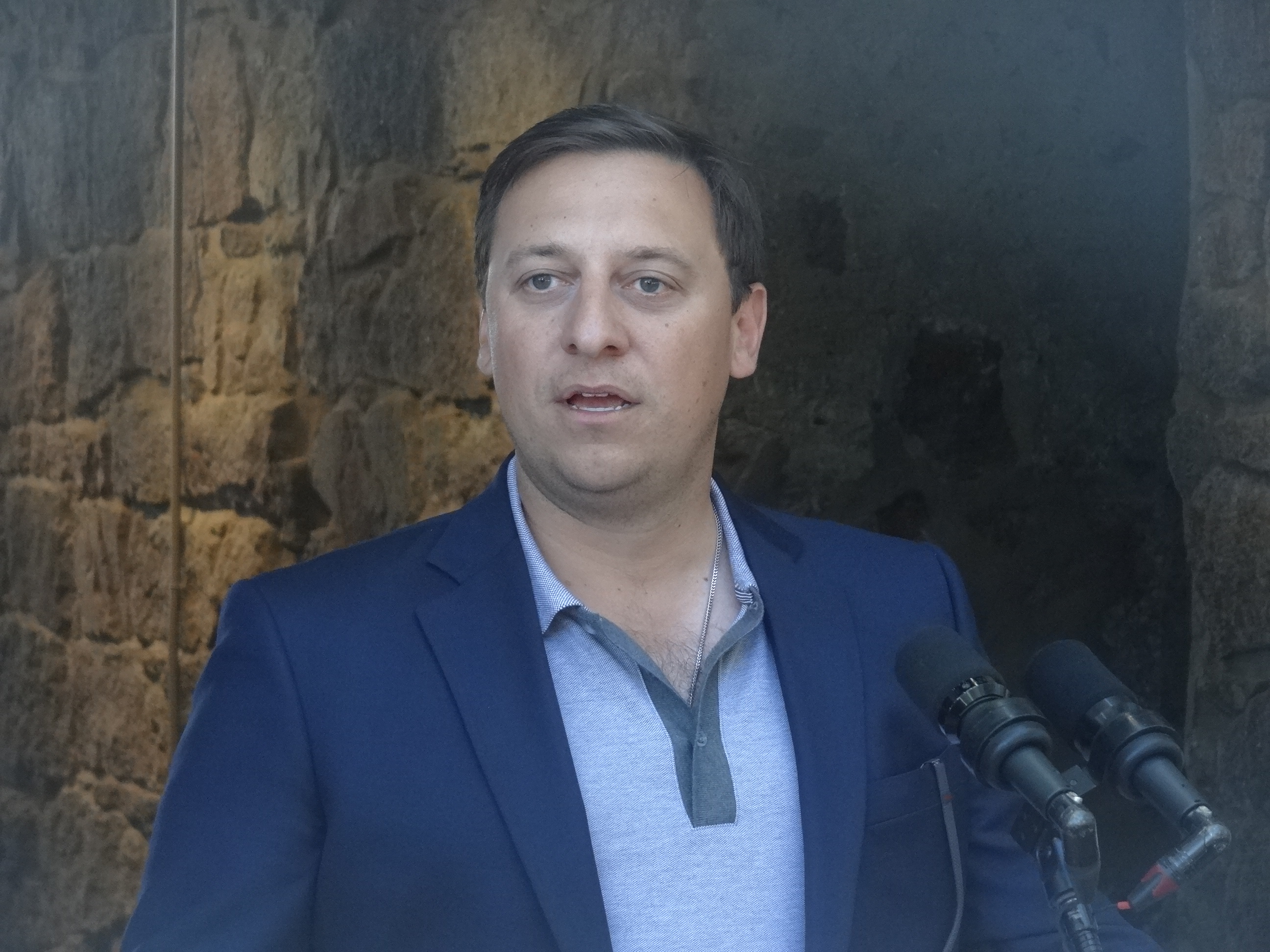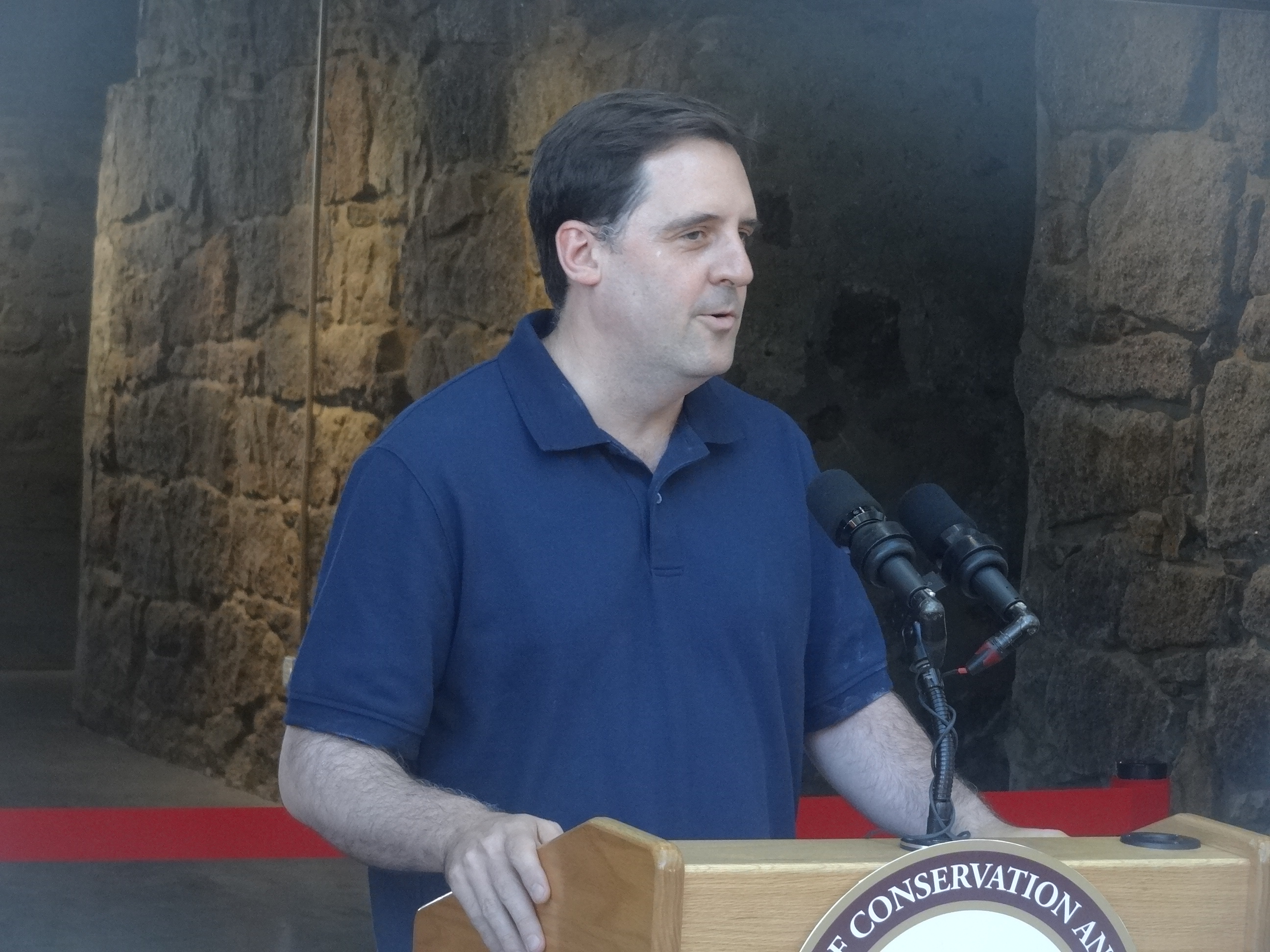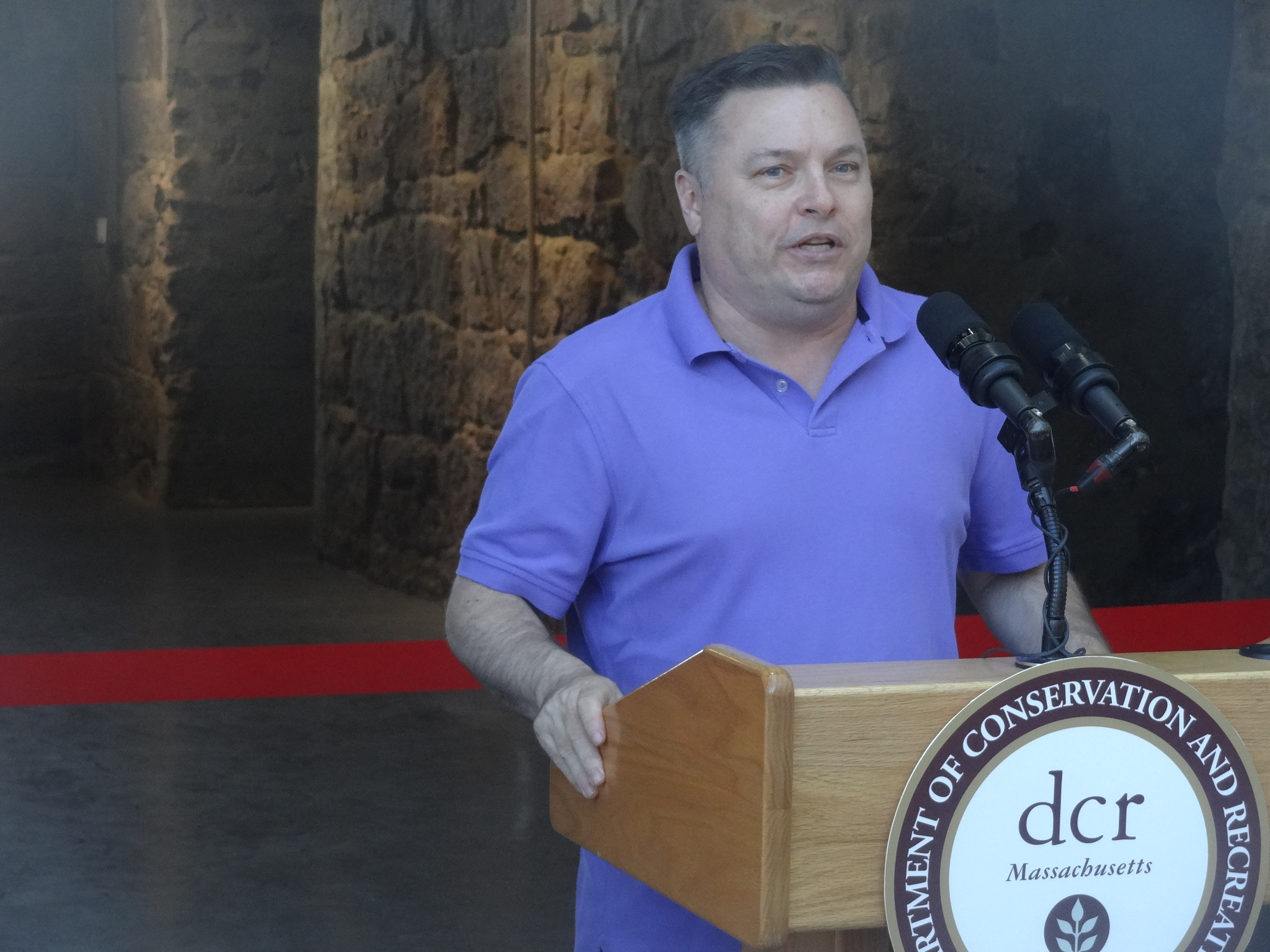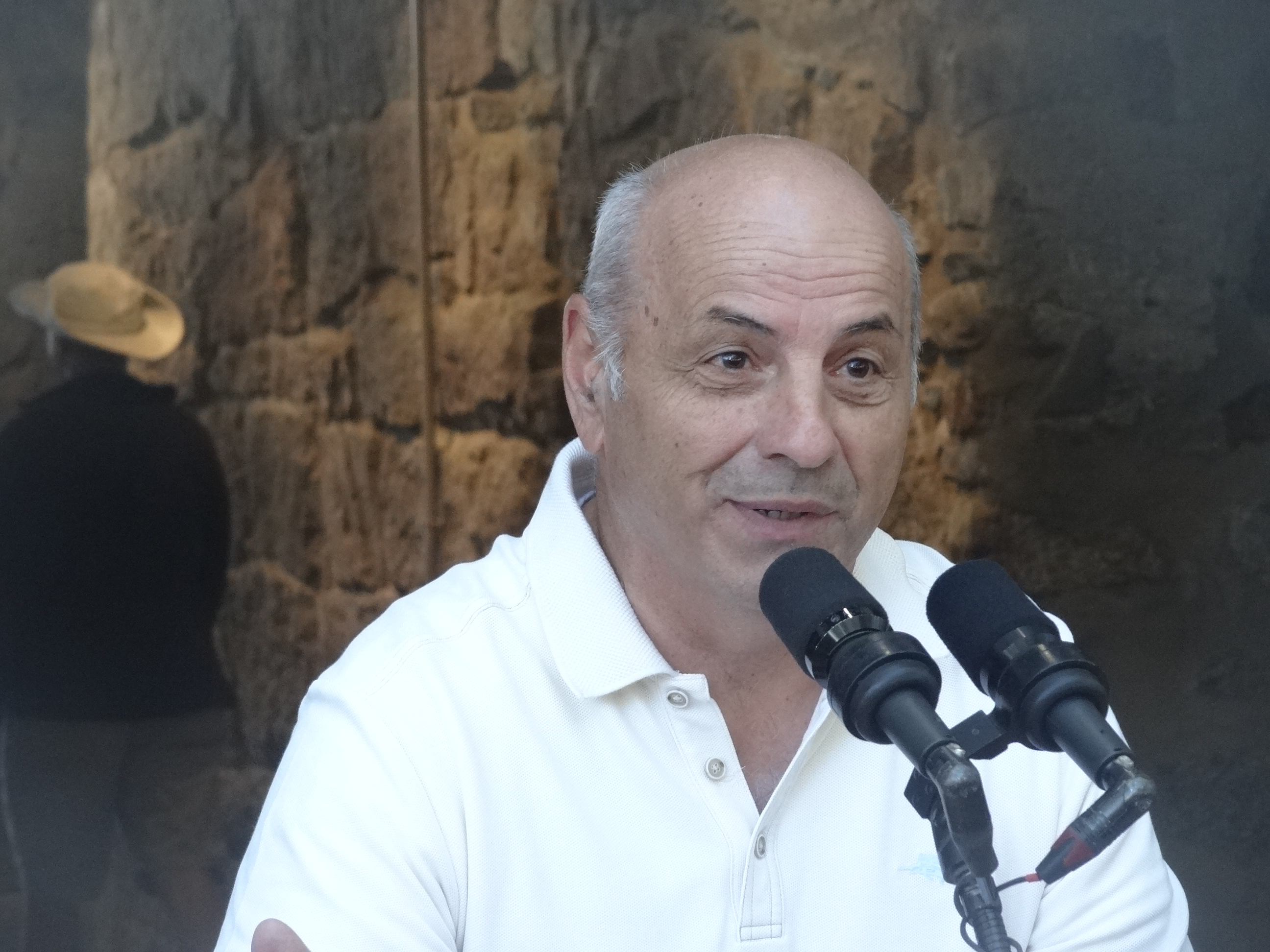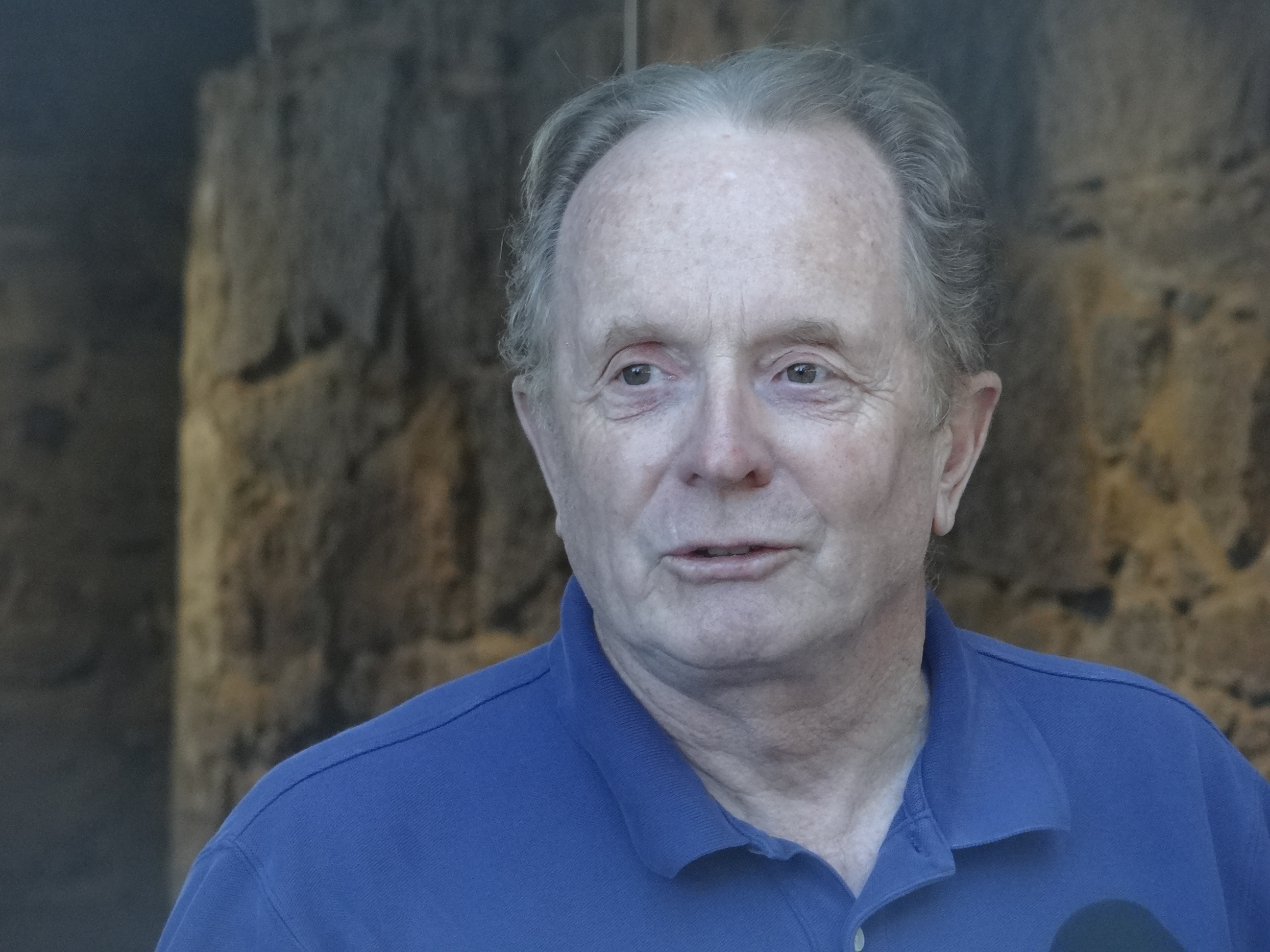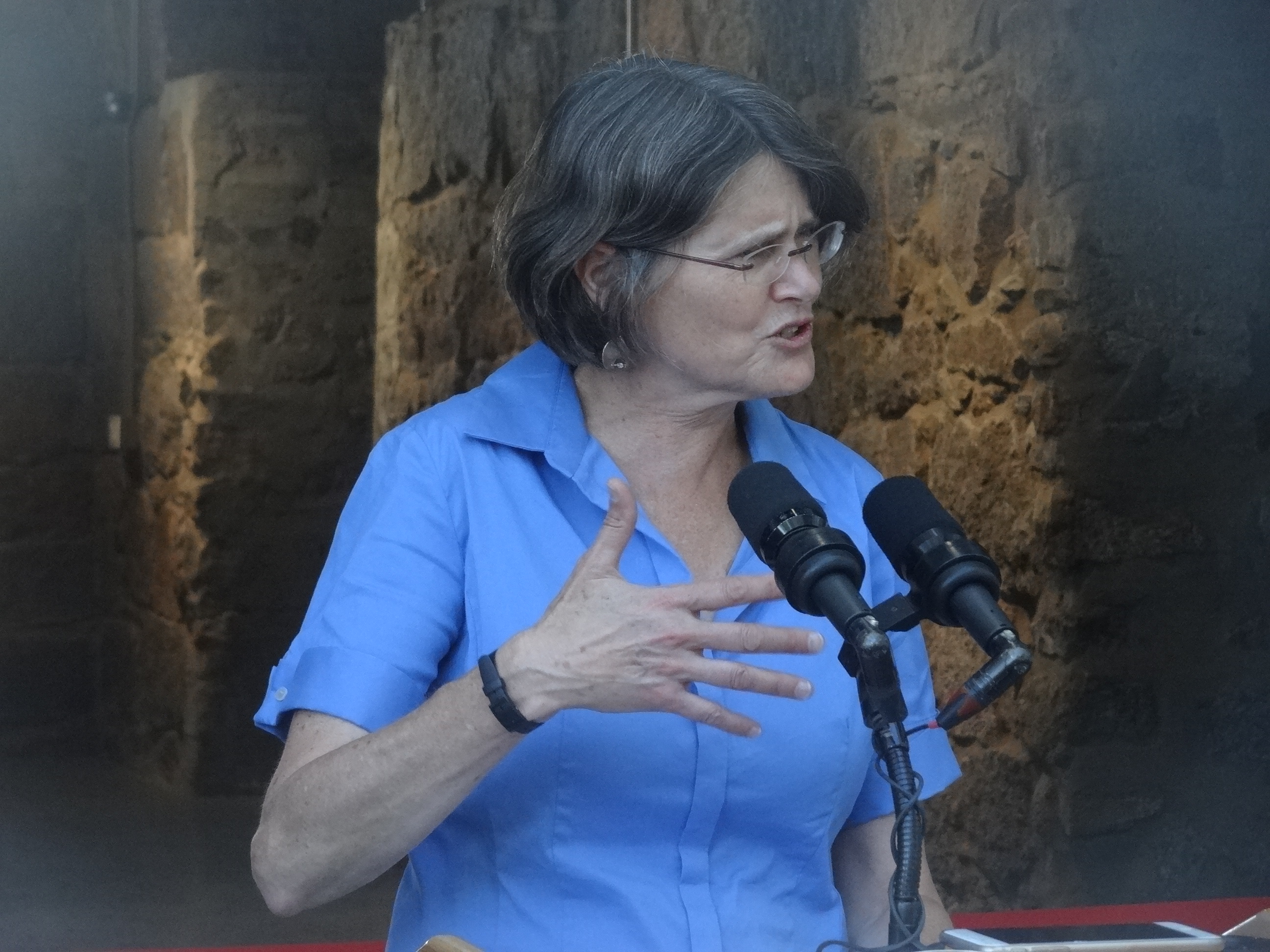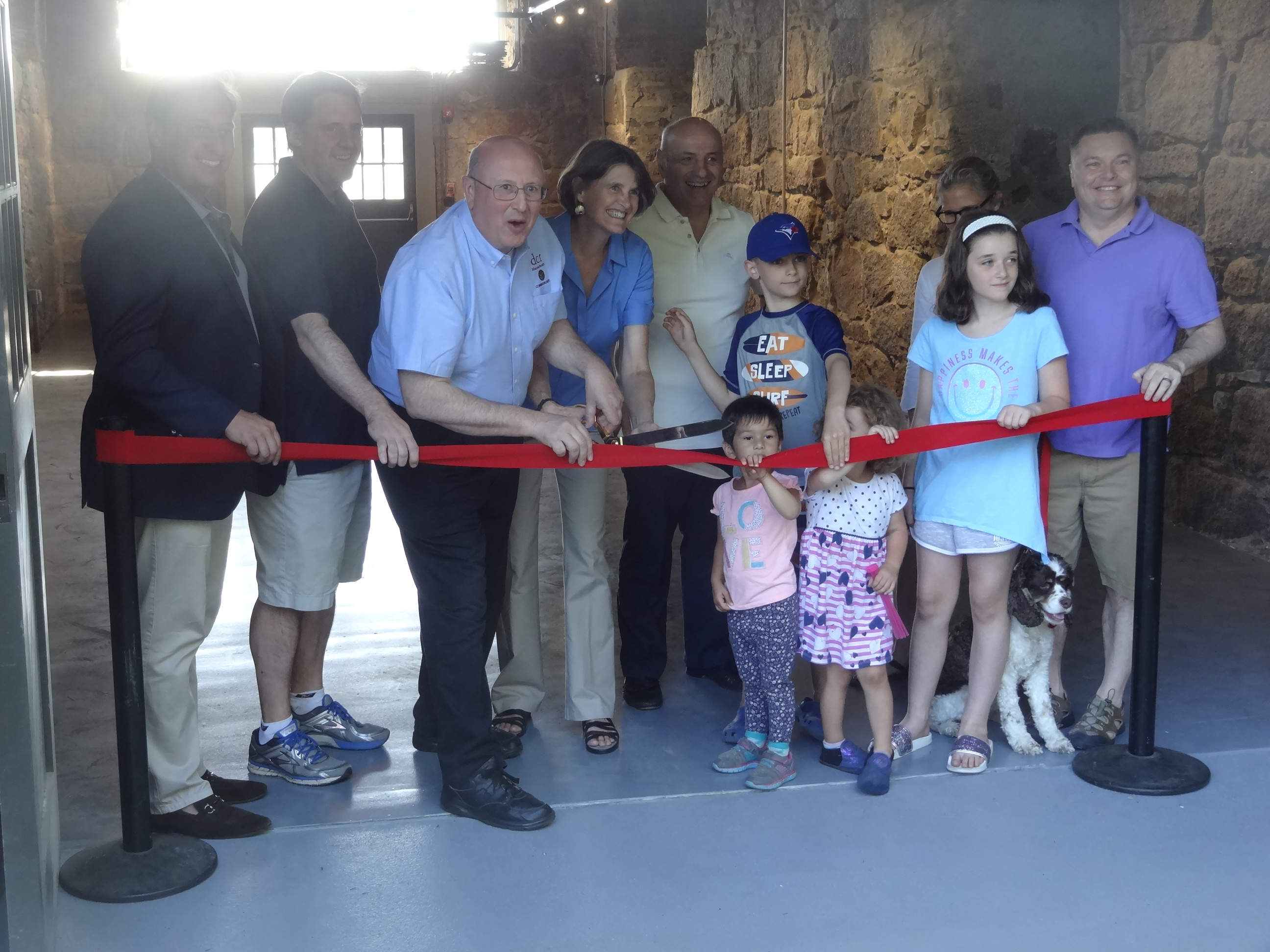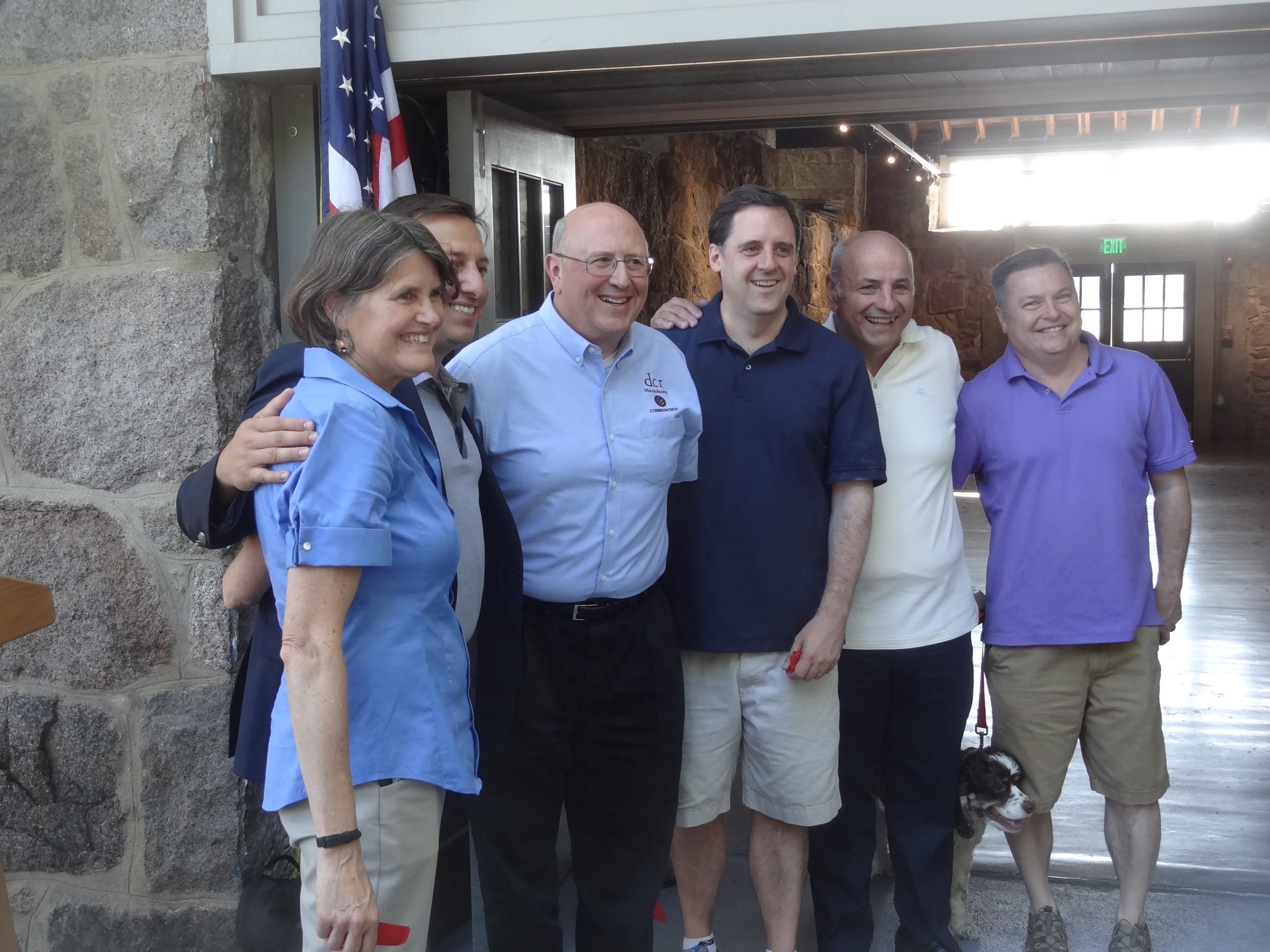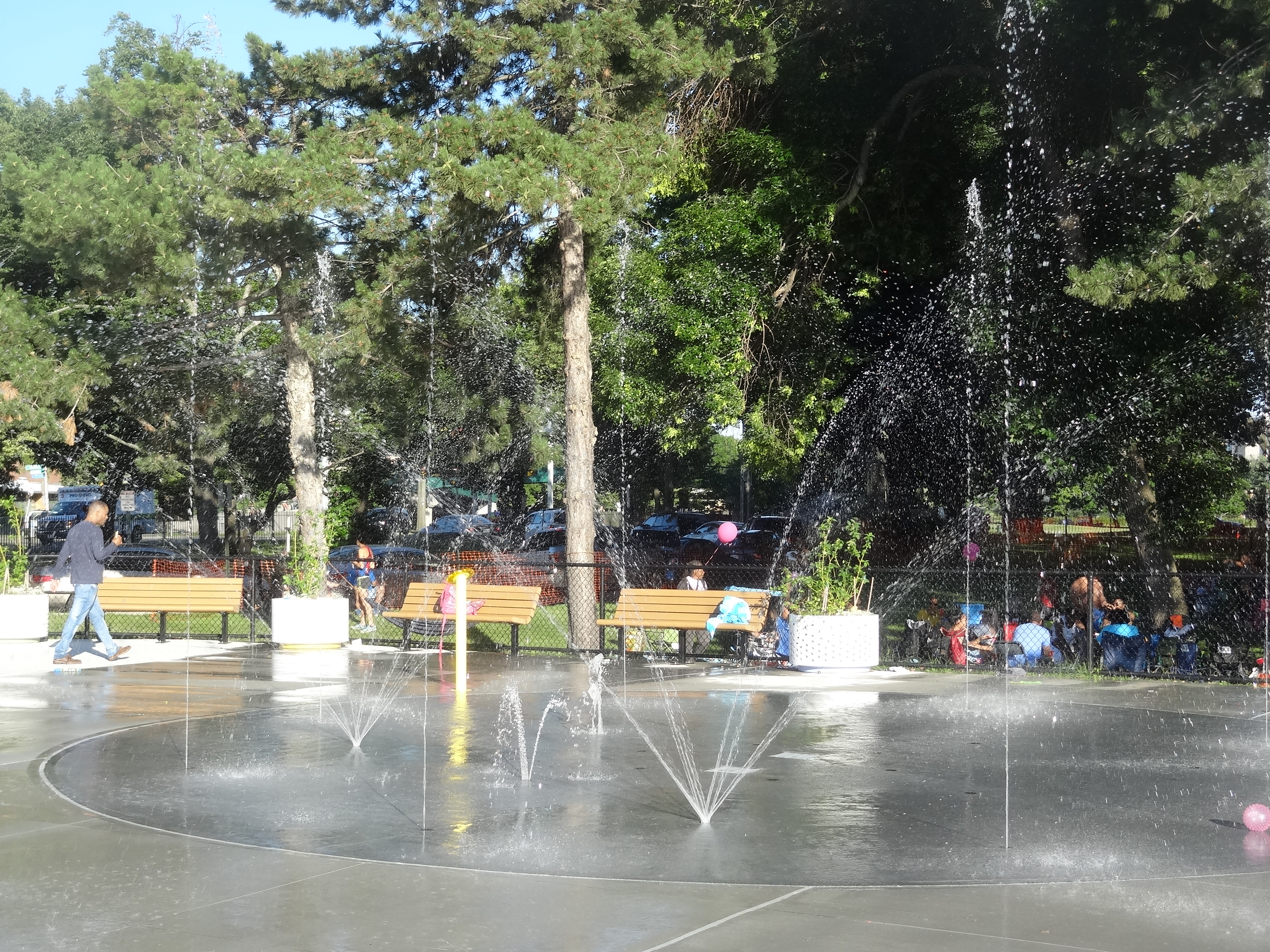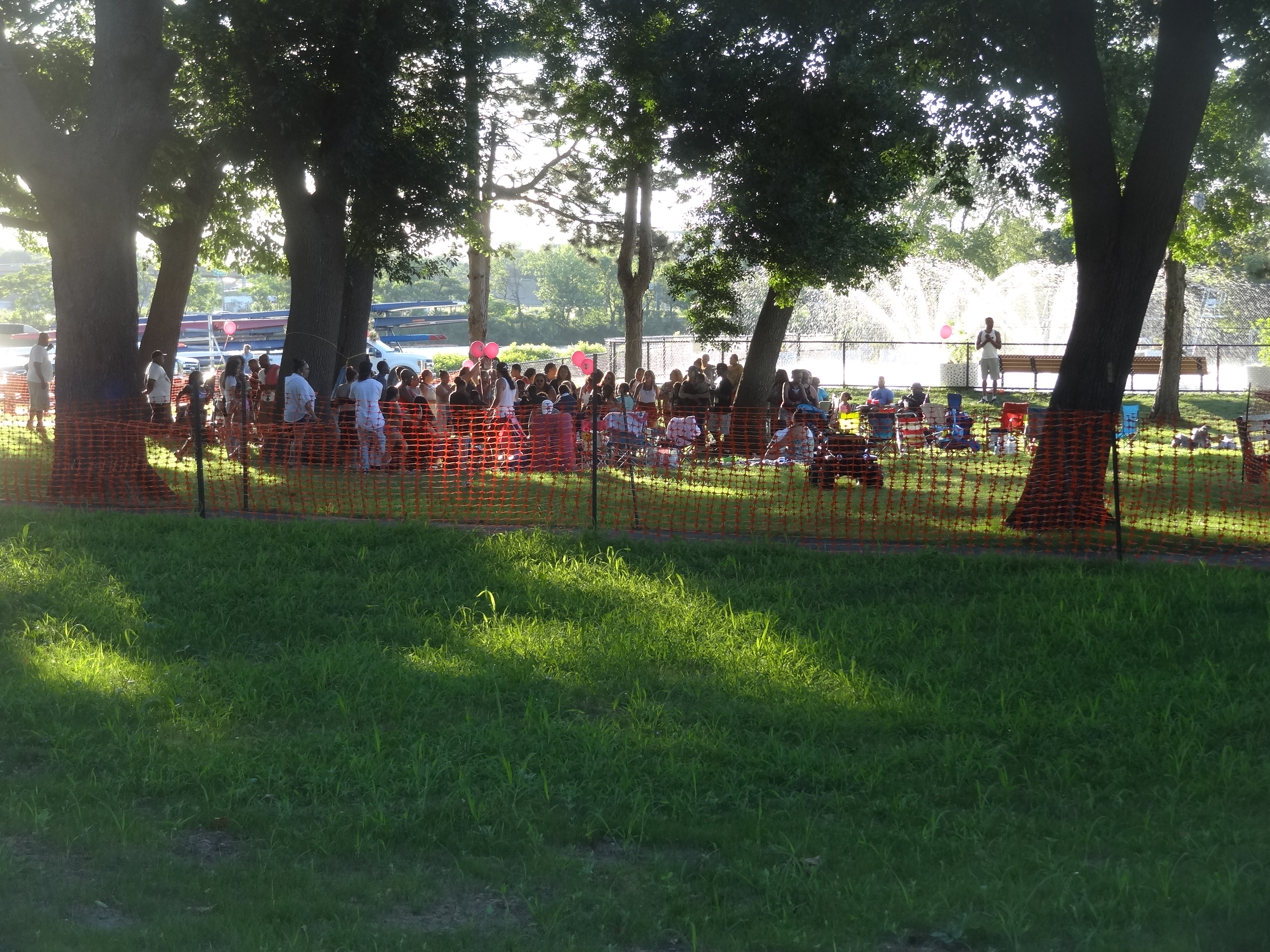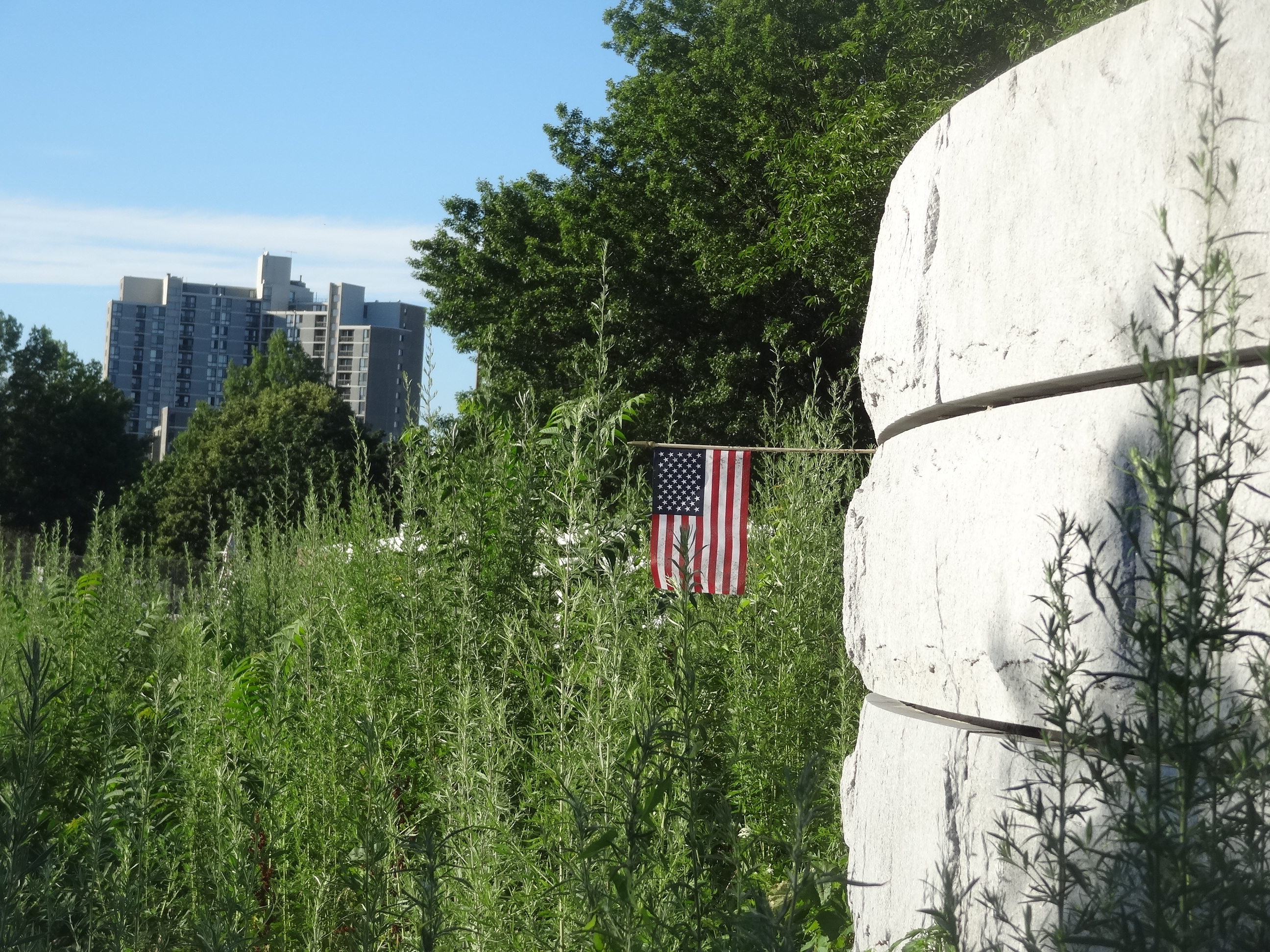 ---
Saturday Morning Coffee Thoughts
July 7 – Summertime in Cambridge can be, at least for some of us, far less political than the rest of the year. The City Council is on hiatus (well, I suppose the business of sucking up to potential voters never really ends), party conventions have come and gone, and the fall elections (both primary and general) are a couple of months away. My focus of late is more on Linear Algebra and electrical upgrades than on contemplating whether or not a few trees will impact climate change or whether Traffic Czar Joe Barr will be successful in his quest to make all driving in Cambridge unbearable.
I found the latest poll for the Massachusetts Democratic Primary for Governor (June 30, WBUR/MassINC) to be particularly interesting. Apparently Jay Gonzalez has 21% support to Bob Massie's 15% support in a two-man race. That's a total of 36% support, so apparently 64% of Democrats don't actually give a damn about either of these two guys or, more likely, they never heard of them. Actually, the poll really did ask that question and 61% of voters never heard of Gonzalez and 55% never heard of Massie. This compares to the 2% of voters who never heard of Charlie Baker and the 68% of voters who have a favorable view of him.
That same poll indicates that Secretary of State Bill Galvin has 44% favorable and 9% unfavorable ratings. His primary competitor Josh Zakim has a 14% favorable rating, and 62% of voters never heard of him (even though I suppose most of them know of the bridge named for his dad). If they were voting today it would be 49% Galvin over Zakim's 18% with the rest not giving a damn either way.
It's unfortunate that in the general election each party's Governor and Lt. Governor candidates have to run together. I hope Jimmy Tingle gets the Democratic nod over Quentin Palfrey for Lt. Governor but, alas, the Baker/Tingle ticket is off the table.
A well-meaning political blogger recently asked me about the various interesting local legislative races in Cambridge, i.e. the Mass. House and Senate races. All I could tell her was that listening for crickets would be far more rewarding. Vitually all of the incumbents are running unopposed. The only exception is Marjorie Decker's 25th Middlesex district in which she's opposed by a perennial loser. In my district (26th Middlesex) I will likely write in the name of my favorite beverage rather than the incumbent. How did we get to the point where our choices are so abysmally limited? Sometimes I think we would do better if we chose our legislators the same way jurors are selected - at random from street listings.
I read on Boston.com the other day that the organizers of the Women's March event in January on the Cambridge Common this past January received a bill for some of the police details and emergency medical technician services after the event, and that the ACLU is suing the City as a result. They have a good case, I suppose, but it makes me wonder why the Cambridge Carnival organizers have not been billed even though there have been actual shootings at their events.
I was a bit startled to learn at the recent hearings on the Nakagawa-Brown Zoning Petition (also marketed as the "Climate Safety Petition" or the "Flood & Heat Resilient Cambridge Petition") that my house was shown on a narrow future waterway separating the rest of Mid-Cambridge and an island extending into The Port neighborhood. What's curious about this is that even when you adjust the 1 to 10 dial in the Surging Seas tool to the maximum, you'd have to go to at least 11 to make this happen. Alas, nothing like a little fear to assist in your political organizing. By the way, the Planning Board voted 6-1 against this petition and the City Council did not seem at all pleased when informed that the petition would kill the funding for necessary renovations to the Miller's River Apartments in East Cambridge. In any case, I still have to decide if I should start stocking up on sandbags or just buy a boat for commuting to work. Maybe we can just excavate the streets and turn Cambridge into Venice. Then we can argue for Inclusionary Gondolas. - RW
---
Open Archives - 2018
First Week:

Harvard Graduate School of Design
Harvard Art Museums
Harvard Semitic Museum
Peabody Museum of Archaeology & Ethnology
Longfellow House
Cambridge Historical Society
Harvard Map Collection
Mount Auburn Cemetery
Christ Church

Second Week:

MIT Museum
Cambridge Department of Public Works
Harvard Law School Library
Harvard University Archives
Cambridge Historical Commission
Houghton Library - Lives in Transit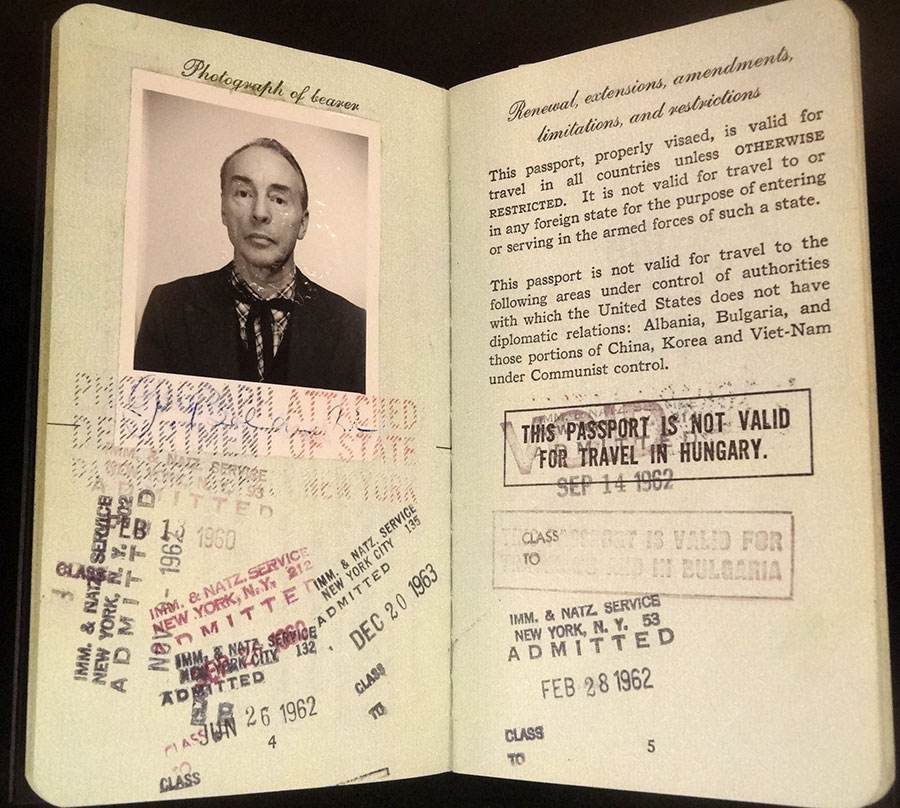 George Balanchine passport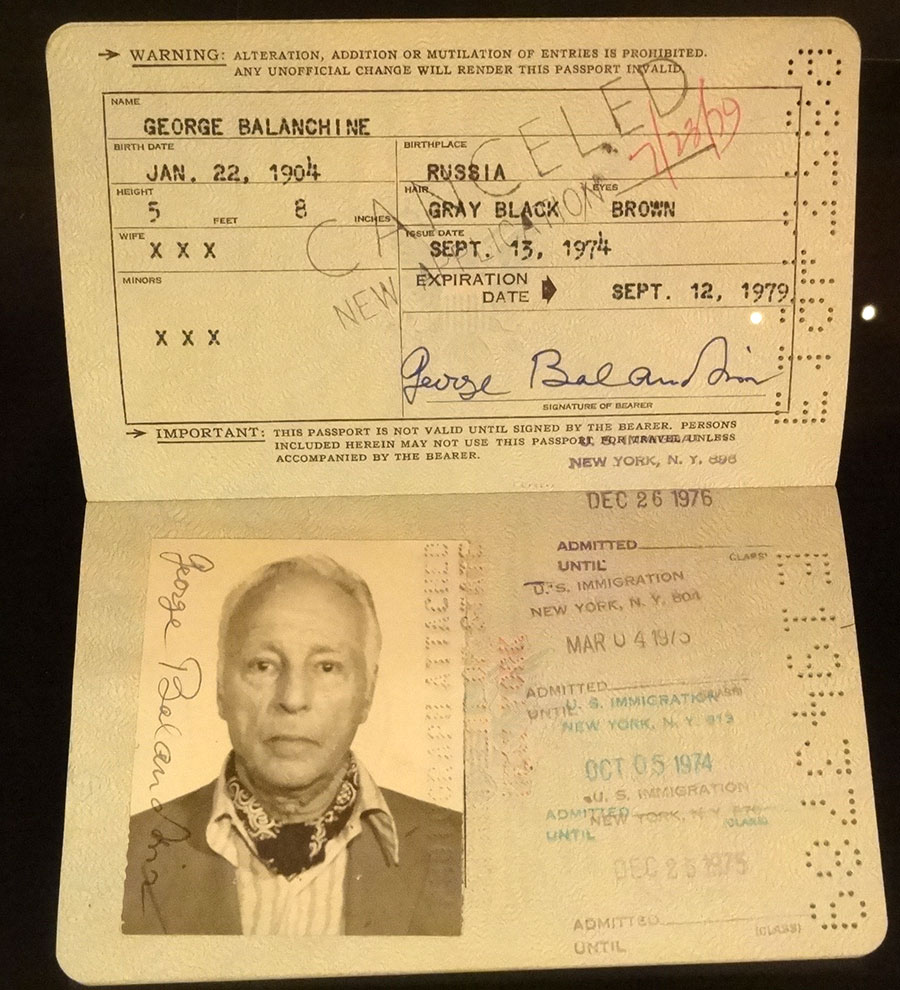 George Balanchine passport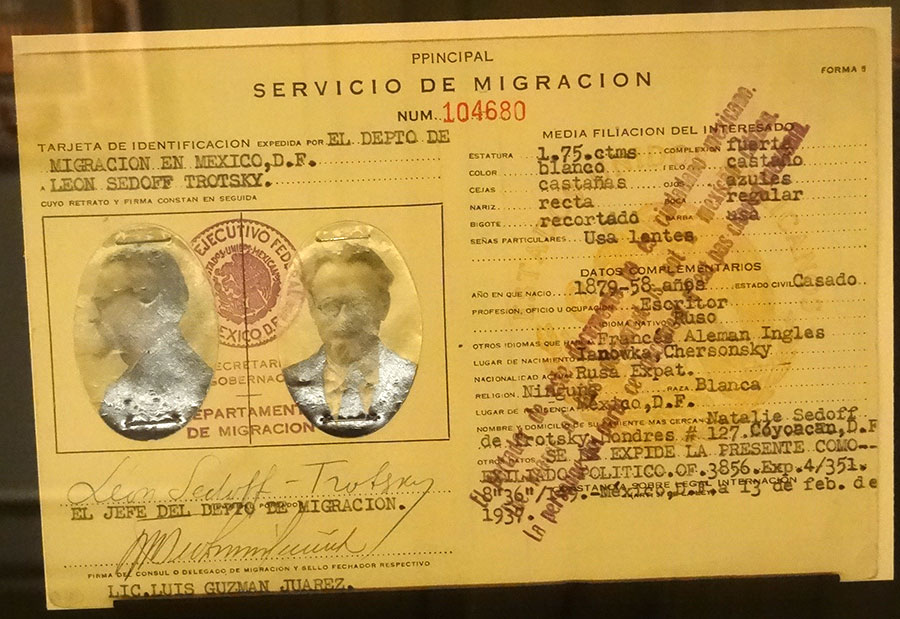 Leon Trotsky passport

Leon Trotsky Turkish passport explanation
Passports: Lives in Transit
Houghton Library
Passports: Lives in Transit conceives of passports as the ruins of a modern dream now in terminal crisis – the dream of a globalized world.
Presented by: Houghton Library
Admission: Free: No tickets required
Drawing on the collections of Harvard Library, the exhibition addresses this major contemporary issue through the lens of passports, visa applications, and other documents associated with noteworthy nineteenth- and twentieth-century travelers, émigrés and refugees, including George Train, Leon Trotsky, Gertrude Neumark Rothschild, and Shirley Graham Du Bois. Also on view, items of personal significance to a Harvard student telling the story of his late mother's immigration to the U.S. and how this experienced forever marked her life, as well as a site-specific multimedia art installation of used passports purchased on e-commerce sites, further underscore the exhibition's engagement with current geopolitics and activism.
Passports was co-curated by Rodrigo del Rio and Lucas Mertehikian, both doctoral students in Harvard University's department of Romance Languages and Literatures.
Slash & Burn: How Two Houghton Manuscripts Survived a Violent Past
Sylvie Merian, Morgan Library & Museum
Lamont Library, Forum Room followed by Exhibition Viewing and Reception at Houghton Library
Tuesday, July 10, 5.30-7.30pm
RSVP: http://bit.ly/2kEGtpz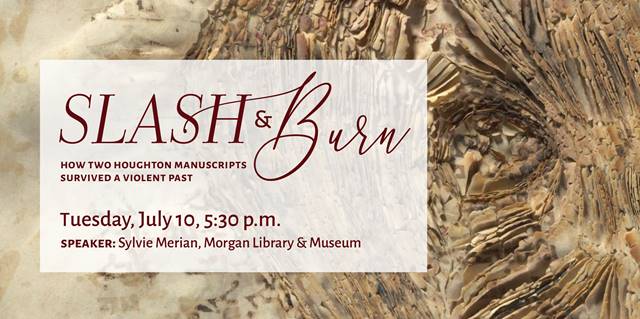 When Raphael Lemkin coined the term genocide he defined not only the intent to destroy a group of people but the deliberate aim of erasing their cultural legacy. Dr. Sylvie Merian will focus on two manuscripts now held at Houghton Library, which she discovered while a Houghton Library Visiting Fellow/Katharine F. Pantzer Jr. Fellowship in Descriptive Bibliography 2008-2009. Both manuscripts were violently attacked during the 1894-1896 Hamidian massacres in the Ottoman Empire. This brutal attempt to annihilate Armenian literary tradition will be contextualized through several examples of the deliberate destruction of significant cultural artifacts, not only for the Armenians but also in world history. Examining the history of cultural genocide highlights the importance of artifacts as key to the survival of the Armenian people.
Speaker: Sylvie L. Merian received her PhD in Armenian Studies from Columbia University's Department of Middle East Languages and Cultures. She has published and lectured internationally on Armenian codicology, bookbinding, silverwork, manuscript illumination, and the history of the book. She is currently Reader Services Librarian at The Morgan Library & Museum in New York City.
---
Pending Zoning Amendments
Nakagawa/Brown Petition
Applications & Petions #5 (Apr 23, 2018). A Zoning Petition was received from Douglas Brown Et Al, regarding Zoning petition that aims to balance the future health and safety impacts of climate change.
Referred to Planning Board & Ordinance Committee
Applications & Petitions #4 (June 25, 2018). A zoning petition has been received from the Pizzuto Family Limited Partnership Cambridge Zoning Ordinance 20.900 and Zoning Map by added section entitled New Street Overlay District.
The Nakagawa-Brown petition was getting lonely. Now there are two zoning petitions in the queue.
Order #1 (June 25, 2018). That the City Council refer proposed changes to Cambridge Zoning Article 5.000.Rainwater & Flat Roof Zoning to the Ordinance Committee and the Planning Board for hearing and report. Councillor Kelley, Mayor McGovern, Councillor Zondervan
Make that three.
Order #4 (June 25, 2018). That the zoning amendment to section 4.22 of the zoning code, with strikeouts and highlighting to identify proposed changes for discussion, be forwarded to the Planning Board and the Ordinance Committee for their review as a zoning solution to the challenges posed by current zoning constraints regarding accessory dwelling units. Councillor Kelley, Councillor Carlone, Councillor Zondervan
Make that four.
---
Envision Cambridge Updates - Working Group Draft Recommendations
---
How to Read Cambridge - Lesson 1
So there's a public meeting on Thursday, May 3 regarding what is called the "South Massachusetts Avenue Corridor Safety Improvements Project". The meeting will take place from 6:00pm to 8:30pm at MIT, Room 2-190 (182 Memorial Drive, Simons Building). The essentials from the meeting notice are:
"To improve safety and reliability for users of the street, the City of Cambridge is evaluating 'quick build' changes to Massachusetts Avenue from Sidney Street to Memorial Drive with an emphasis on increasing the comfort and convenience of people walking, biking and riding buses. This project supports the City's Vision Zero goal to reduce and eliminate serious injuries/fatalities from crashes, as well as City policies that promote the use of sustainable ways to travel in Cambridge."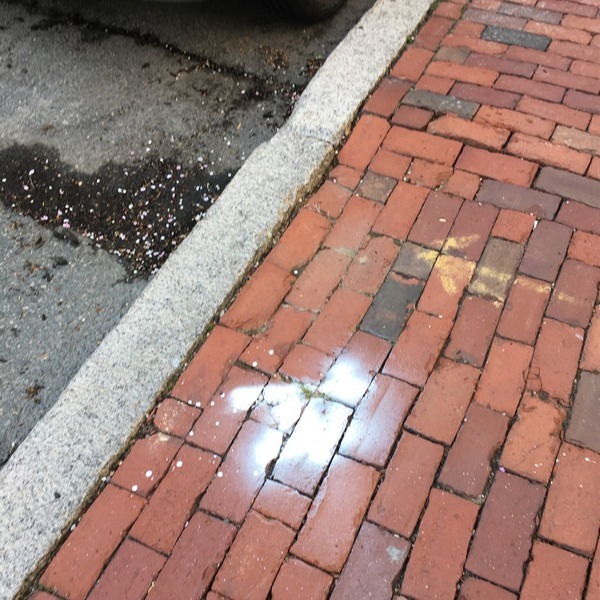 Having seen a few notices and having attended more than my share of meetings, allow me to interpret. When the public notice uses the word "comfort" or the phrase "comfort index", that's code for "separated bike lanes", i.e. PVC plastic posts bolted to the road, and I can pretty much guarantee that regardless whether this gives any safety improvement or if it creates significant traffic problems, the entire matter is nonnegotiable. The purpose of the meeting is to tell you what has already been decided, and the only public input that might have any effect will be in regard to aesthetic matters (color of the posts) and whether or not even more parking spaces should be removed to compensate for any potential hazards at intersections or reduced visibility.
This project will likely not be nearly as controversial as what was done to Cambridge Street or Brattle Street (due to the scarcity of residents along this stretch of Mass. Ave.), but I imagine there could be some concerns from the businesses since it's likely that most or all parking may soon disappear. Perhaps the only real question at this point is whether all of the parking disappears or if traffic is reduced to one lane each way for the whole stretch (which may well result in traffic being backed up during some hours along the entire stretch). One things is virtually certain – if you don't think that segregated bike lanes are a good idea here, you may as well stay home because nobody will hear you. - RW
---
The Triviality of SeeClickFix
Not a day goes by without a flurry of SeeClickFix (Commonwealth Connects) requests for matters ranging from dangerous to absurdly trivial. In addition to the ridiculous complaints about armored vehicles parking in a bike lane (because the cyclists wants the driver to carry sacks of money to a loading zone a block away) or a flatbed truck queued up at a construction site (and they want him to do what? - keep circling around the block with many tons of steel on a long, wide vehicle?) to matters so trivial that it could make your head spin. For example, I saw one this morning from 23 Clinton Street where the complainant says: "Can you please remove white mark left on brick sidewalk by parking dept?" Perhaps I should file a string of complaints about the large hot top temporary patch on my sidewalk left by NStar (before they became Eversource) that's now been there for most of the past decade plus a medley of various painted markings from Traffic & Parking, the Dig Safe folks, etc. Let's also not forget those 02138 sensitive souls who lost their minds over the color of their NEW sidewalk having a shade that didn't quite match their ideal. Good grief!
---
CIVIC CALENDAR
Tues, July 10
6:30pm Planning Board meeting (2nd Floor Meeting Room, City Hall Annex, 344 Broadway)
General Business
1. Update from the Community Development Department
2. Adoption of Planning Board meeting transcripts
Public Hearings
6:30pm PB# 338 – 36-54 CambridgePark Drive – Special Permit application by McKinnon Company on behalf of Hanover Company R. S. Limited Partnership to construct a building with 299 units of housing, ground floor retail uses, and 187 parking spaces pursuant to Sections 20.70 Flood Plain Overlay District; 20.95.1 and 21.40 Floor Area Ratio in Alewife Overlay District 6 (AOD-6); 20.97.3 and 5.25.42 Exclusion of Above-Grade Parking from Gross Floor Area in the Flood Plain; 21.13 Receipt of Transfer of Development Rights; 20.94.1 General Retail and Restaurant uses in AOD-6; 20.95.2(6) Height of up to 85 feet in AOD-6; 6.35 and 10.45 Reduction of the number of parking spaces; 6.43.6 Common driveway; 6.43.5 Curb cut in excess of 30 feet; 19.20 and 19.30 Project Review; 20.95.34(1) Waiver of Yard Requirements in AOD-6; Amendment to Site Plan approved as part of PB 292 – 180R/88 CambridgePark Drive; and 20.95.4 Allow additional dwelling units on lot in AOD-6. (Notice) (Materials)
General Business
3. PB# 332 – 121-169 Vassar Street – Design Update (Materials)
4. PB# 310 – 399 Binney Street – Parking Garage Design Update (Materials)
Wed, July 11
5:30pm Cambridge Election Commission meeting (Senior Center, 806 Mass. Ave.)
I. MINUTES

II. REPORTS

1. Executive Director's Report

2. Assistant Director's Report

3. Commissioners' Reports

III. PUBLIC COMMENT

IV. ACTION AGENDA

Old Business

2018 State Primary (Tues, Sept 4)

- Mandatory Election Commissioners & Staff New Voting Equipment Introduction/Training

- Mandatory Warden & Clerk New Voting Equipment Introduction/Training July 17th & 25th Update

- New Voting Equipment - Voter Outreach & Election Day?

New Business
Wed, July 18
6:00pm Central Square Advisory Committee meeting (City Hall Annex, 344 Broadway, 4th Floor Conference Room)
Placemaking In Central Square – Community Conversation
Thurs, July 19
6:00pm-8:00pm Envision Cambridge Open House on Draft Recommendations (Senior Center, 806 Mass. Ave.)
We will be having an open house to get public feedback on the draft housing, economy, mobility, climate and environment, urban form, and community wellbeing recommendations on Thursday, July 19th. This is a great opportunity to learn about the recommendations from the other focus area working groups and give feedback.
Mon, July 23
3:30pm The City Council's Ordinance Committee will conduct a public hearing to discuss a proposed amendment to the Municipal Code in the Chapter 10.17 entitled "Vehicle Trip Reduction Ordinance" in section 10.17.070 entitled "Fees for Residential Parking Stickers". (Sullivan Chamber)
Tues, July 24
1:00pm The City Council's Transportation and Public Utilities Committee will conduct a public hearing to receive a follow-up on a response received from the City Manager on May 14, 2018 regarding electric vehicles and the originating Policy Order #6 adopted Jan 29, 2018. (Sullivan Chamber)
6:45pm Harvard Square Kiosk and Plaza Working Group meeting (City Hall Annex, 4th Floor Conference Room, 344 Broadway)
Discussion of the Draft Working Group Recommendations and feedback, as well as a framework for a Request for Information, which would precede a Request for Proposals.
Wed, July 25
6:00-8:00pm Envision Cambridge Advisory Committee meeting (Senior Center Arts & Crafts Room, 2nd floor, 806 Mass. Ave.)
At the July meeting, we will review the draft recommendations across all six focus areas. In preparation for the meeting, please review the draft housing, economy, mobility, climate and environment, urban form, and community wellbeing recommendations.
Sun, July 29
12:00pm-6:00pm Fifth Annual Cambridge Jazz Festival (Danehy Park)
Mon, July 30
5:30pm City Council Special Midsummer meeting (Sullivan Chamber)
Wed, Aug 8
3:00pm The City Council's Ordinance Committee will conduct a public hearing on the City Council petition to amend the Zoning Ordinance in the Article 5.000 as it relates to rainwater and flat roofs. This Hearing is to be televised. (Sullivan Chamber)
Wed, Aug 15
6:00-8:00pm Envision Cambridge Advisory Committee meeting (City Hall Annex, 344 Broadway, 2nd Floor Conference Room)
At the August meeting, we will present details of the proposed affordable housing overlay, a recommendation from the Housing Working Group.