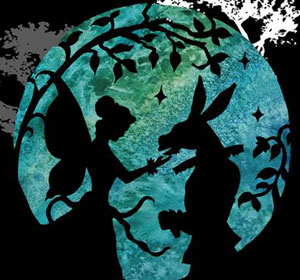 The summer's only City Council meeting will be held at the Attles Meeting Room at CRLS. In addition to essential items like board appointments and the ordination of (some iteration of) the City Council zoning petition to legalize and regulate short-term rentals, there will likely be a significant turnout during public comment on several other hot items now being fueled by social media. Here's my short list of interesting or potentially controversial items. Comments to follow Monday morning.
Manager's Agenda #1. A communication transmitted from Louis A. DePasquale, City Manager, relative to the Final Landmark Designation Report for the Jones and Hall Houses at 66-68 Otis Street, received from the Historical Commission. [Report]
Not much to say here other than how much I appreciate these detailed reports from the Cambridge Historical Commission.
Manager's Agenda #12. A communication transmitted from Louis A. DePasquale, City Manager, relative to Awaiting Report Item Number 17-8, regarding a report the Urban Agriculture Ordinance. [Report]
The attached report is actually a proposed zoning amendment (that would go along with the more general Urban Agriculture Ordinance) that would permit beekeeping under certain conditions as an allowed use in residential, institutional, office and laboratory zones, as well as in conjunction with retail, manufacturing, and light industry uses (if I am reading it correctly).
Upshot: The Beekeeping Zoning Petition was referred to the Ordinance Committee and Planning Board. The City Manager reported that there may still be a way to go with the rest of the proposed Urban Agriculture Ordinance
---
Manager's Agenda #14. A communication transmitted from Louis A. DePasquale, City Manager, relative to a revised version of the Short-Term Rentals zoning petition text, incorporating changes from the July 5, 2017 Ordinance Committee hearing. [Text of Revised Version]
Unfinished Business #9. An amendment to the Zoning Ordinance of the City of Cambridge to create a new Chapter 4.60 – to regulate Short-Term Rentals (STR). The question comes on passing to be ordained on or after June 26, 2017. Planning Board Hearing held May 23, 2017. Petition expires Aug 29, 2017.
Committee Report #2. A communication was received from Donna P. Lopez, City Clerk, transmitting a report from Councillor Dennis J. Carlone and Councillor Leland Cheung, Co-Chairs of the Ordinance Committee, for a public hearing held on July 5, 2017 to continue the discussion on the City Council petition on short-term rentals and will potentially discuss the feasibility of grandfathering non-conforming uses related to STR, breakdown of owner adjacent full unit STR statistics, clarification of whether a small two family can be treated as an operator occupied single STR unit and implementation by Inspectional Services Department.
This is really the central topic for this meeting. Not all points are yet agreed upon, but it is expected that this zoning amendment will be ordained in some form at this meeting. It's important not only for Cambridge as other cities may possibly pass similar ordinances based on this model.
Upshot: The STR zoning petition was ordained unanimously with some clarifications, especially in the change from a proposed 2-year schedule for inspection and licensing to a 5-year schedule. The City Council reiterated that landlord approval and, if applcable condo association approval is mandatory. Councillor Mazen wanted to permit tenants to list their apartment on Airbnb without seeking landlord approval. There were also amendments proposed, primarily by Councillor Carlone, to not permit "owner-adjacent" units to be eligible for short-term rental, but those amendments were defeated on 4-5 votes with only Calone, Devereux, Mazen, and McGovern in favor. Everybody acknowledged the efforts of Craig Kelley and especially Wil Durbin in shepherding this over the past year to a successful conclusion.
---
Charter Right #1. A rezoning petition has been received from MIT/GSA Volpe to amend the Cambridge Zoning Ordinance by adding a new Section 13.90 to Article 13.000 and amend the Zoning Map to add new PUD-7 District. [Text of MIT/Volpe Petition]
Order #16. That the City Manager is requested to confer with the Assistant City Manager of Community Development and report back to the City Council with language to continue to pursue a Grand Junction Overlay District and to confer with MIT about incorporating plans for the Grand Junction Path into the design process for the Volpe Site and report back to the City Council by Sept 18th, 2017. Councillor Toomey
There's really nothing to do on this topic at this meeting, but it is the next big thing before the City Council. The Planning Board and the Ordinance Committee already held their first hearings on the petition (in spite of the pointless Charter Right) and additional hearings are expected in September. The expiration date of the petition is Oct 31, 2017 - one week before the municipal election. If the City Council blows this opportunity to get a good outcome it will be unforgivable. This is where Councillor Carlone can play a pivotal role with his professional background if only the City Council can rise above the politics. The order regarding the Grand Junction corridor isn't really directly related to the Volpe question, but Volpe represents leverage.
Upshot: Though there was no action item here, Ordinance Committee Co-Chair Carlone made clear that he expected that some contribution by MIT toward the realization of the Grand Junction Path should be part of any Memorandum of Understanding (MOU) tied to ordination of the MIT/Volpe Petition.
---
Unfinished Business #10. An amendment to the Municipal Code in Title 6 entitled "Animals" to insert a new Chapter 6.20 entitled "Restrictions on the sale of animals in Pet Shops." The question comes on passing to be ordained on or after July 10, 2017.
This is not a zoning matter and there's no deadline for when it should be ordained, but it's possible that something could happen at this meeting.
Upshot: The proposed ordinance was ordained on an 8-1 vote with Councillor Maher voting NO.
Resolution #8. Congratulations to Superintendents Steven DeMarco and Christine Elow. Councillor Maher, Councillor Toomey
I would like, in particular, to celebrate Christine Elow's appointment. She has been an extraordinary representative from the CPD in matters relating to Central Square and she is very deserving. Cambridge residents should feel very good about our Police Department and where it is headed. Our new Police Commissioner Branville Bard assumes command on August 21.
Order #3. That the City Manager is requested to confer with the City Solicitor and the City Arborist with the view in mind of drafting appropriate language for an ordinance that would require a public hearing before the Ordinance Committee or any other appropriate department before the removal of 4 or more trees from private property. Councillor Toomey, Councillor Cheung, Vice Mayor McGovern
These are always sticky proposals when perceived public benefit clashes with private property rights.
---
Order #13. The Cambridge City Council is calling on Governor Charles Baker and his administration to cease any efforts in enacting any Massachusetts legislation that would be used to detain, hold or jail anyone that has met any requirements to be released under Massachusetts Criminal Statutes. Vice Mayor McGovern
Order #18. That the City Manager is requested to establish a public fund that can be utilized in the event that the Trump Administration withholds federal funds from Cambridge as a Sanctuary City. Mayor Simmons, Vice Mayor McGovern
There probably is some acceptable middle ground here that acknowledges that local police departments are not federal agents and should not be required to act as such in detaining people whose actions wouldn't normally warrant arrest and detention. This is at least as much about practicality as it is about political ideology.
---
Order #14. Order Relating to Bicycle Lanes. Mayor Simmons, Councillor Maher, Councillor Toomey
Anyone who actually reads this Order will likely see it as very reasonable. Nonetheless, social media is now lighting up calling for there to be no discussion or consideration due to claims that the Order would "kill all the momentum that advocates have gathered toward building protected bike lanes". Their description suggests a juggernaut that has every intention of running over all who would oppose or even question their agenda. I found it interesting that none of the "calls to action" I have seen so far provide the text of the Order. I suspect that it might "kill all the momentum" if people understood that there is nothing unreasonable being proposed in the Order. This is unfortunately a political turf war at this point being fueled by self-righteous activists who cannot possibly imagine that other points of view exist.
Upshot: The Boston Cyclist Union and allies successfully packed the meeting with many of their speakers referring to the Order as a "moratorium" which it obviously is not. Mayor Simmons substituted new language and a stripped-down version of the Order was approved. There are lots of tools for improving bicycle safety. Unfortunately, any such discussion is apparently off-limits and non-debatable. No discussion of traffic calming, parallel "calm streets", shared streets (or woonerfs), or maintaining standard bike lanes in places where curb access for vehicles is warranted. It's "separated bike lanes" or nothing. I'm very disappointed in this group of city councillors.
Order #15. Porter Square Intersection Update. Councillor Devereux, Councillor Mazen, Councillor Carlone
The Porter Square intersection currently sucks on may levels. The question is whether or not a modification would suck less or possibly more. What should really happen (but it won't because it would be prohibitively expensive and might involve property takings or getting air rights over the commuter rail tracks) would be a radical reconfiguration of the whole area.
---
Order #22. That the City Manager confer with relevant City departments and report back to the City Council on the status of the City's plans to review and possibly implement a municipal Broadband system. Councillor Kelley
Order #25. That the Municipal Broadband Task Force be reconstituted and that the City Manager is requested to report back on successful cost-effective procurement for phase II by the end of calendar year. Councillor Mazen, Councillor Devereux, Councillor Cheung
Though I'm interested in where this may be going, my chief concern is that the price tag could be astronomical and that we might be investing in technologies that might become outmoded soon after we have made the investment.
---
Order #24. That the City Manager is requested to provide an update to the City Council, at the first meeting in September, as to the progress and plan to address the concerns regarding the sale of liquor licenses. Councillor Mazen, Councillor Devereux, Vice Mayor McGovern
I seriously doubt whether a solution to this dilemma can be devised that will satisfy anyone. Sometimes you just have to take a big loss.
---
Communications & Reports from City Officers #1. A communication was received from Donna P. Lopez, City Clerk, transmitting a communication from Mayor E. Denise Simmons, regarding a request of a copy of City Council's Executive Session Minutes from June 12, 2017.
Communications & Reports from City Officers #2. A communication was received from Donna P. Lopez, City Clerk, transmitting a copy of an Open Meeting Law Complaint Decision - OML 2017-106, filed by John Hawkinson on Mar 13, 2017, alleging that the City Council improperly redacted certain August and October 2016 executive session minutes and that said minutes failed to include a summary of the discussions. [Conclusion: There was no violation of the Open Meeting Law.]
It's unfortunate that the Open Meeting Law has become little more than a means to annoy City staff. Complaints like the ones referenced above all involve trivial matters rather than matters of substance.
---
Communications & Reports from City Officers #3. A communication was received from Donna P. Lopez, City Clerk, transmitting a Non-Binding Public Opinion Advisory Question Petition filed with the Election Commission on July 14, 2017.
I don't know how many will come out to speak on this or how the City Council will act on it. Personally, I feel that the proposal is Not Ready For Prime Time. The case for tax-funded political campaign financing simply has not been made in the context of Cambridge's PR municipal elections. I hope this matter is not placed on the municipal ballot until a more comprehensive discussion has taken place. It is worth noting that there are many new candidates this year and obtaining voluntary contributions does not seem to be a heavy burden for the more credible candidates who actually well-rooted in Cambridge. I will also continue to question the belief that municipal election campaigns need to be very expensive. Indeed, the greater problem is excess spending rather than inadequate funds. [CC Receipts][CC Bank Reports].
Upshot: Councillor Cheung exercised his Charter Right on this matter based on the loaded language in the preamble in the proposed ballot question: "the undue influence of a few wealthy donors and special interest groups on municipal elections" and "the potential to erode the people's confidence in their elected officials" and "undermining the objectives of responsible government". The petitioners would have fared better if they had dropped all that language and just popped the question. Personally, I suspect the timing of this ballot question was done very deliberately to mesh with themes now being emphasized by some City Council candidates and their endorsing organizations. For example, the Cambridge Residents Alliance has on this year's City Council candidate questionnaire" Will you work for establishing a program that increases voter participation by providing some city funds to candidates running for City Council?" That said, it was a Mazen group that proposed the ballot question.
There was some interesting maneuvering at the end of the City Council meeting (which had been extended to 12:45am). Councillor Mazen proposed having a Special City Council Meeting on Wednesday morning on this specific matter due to this being an "emergency" because the deadline for inclusion on the ballot is imminent. This would be a violation of the state Open Meeting Law which requires 48 hour notice. Ironically, Mazen did this at the suggestion of the above-referenced individual who files Open Meeting Law complaints regularly. In the end the time of the meeting expired and no action was taken. The petitioners may still attempt to gather the necessary 6500+ signatures to place the question on the ballot. - Robert Winters