Program for:
A Renaissance on the Cambridge Side of the Charles River
Focus: A program focusing on the revitalization of the Cambridge side of the Charles River and examining the public/private partnerships that have made this possible.
Location: Cambridge Public Library (449 Broadway, Cambridge, MA 02139)
Date & Time: Thursday, June 11, 6:30-8:30pm
Issues to explore:
Considering the current economic climate, how can we effectively care for and revitalize our riverside parklands?
What are models for successful public/private partnerships to guide us.

Welcome by State Rep. Jay Livingstone (3-5 minutes)
Short History of the Charles River Basin (8 minutes) Speaker: Charles Sullivan, Ex. Director, Cambridge Historical Commission

Nodes of revitalization (from funded, to needing funding)

Skate Park at North Point Park, led by CRC (8 minutes)
Speaker: Gina Foote, Charles River Conservancy. The Lynches and Vans are major donors. Projected completion: 2015. See: http://www.thecharles.org/projects-and-programs/skate-park/
Greenough Blvd., led by Solomon Foundation (8 minutes) Speaker: Herb Nolan, Deputy Director, Solomon Foundation. They've raised $500k+, matched with $700k DCR. Projected completion: 2015. See: http://www.solomonfoundation.org/pages/projects/her.html
Magazine Beach Park, led by the Magazine Beach Committee of the Cambridgeport Neighborhood Assn. (8 minutes) Speaker: Cathie Zusy, Chair, Magazine Beach Comm. New roof for the Powder Magazine in 2014; leasing of Magazine and landscape plans completed in 2015. Now seeking funds for implementation. See: http://magazinebeach.org/about

The State (DCR) and City's role in parkland revitalization
Speakers: DCR's Sr. Planner Karl Haglund
and Cambridge's City Manager Rich Rossi (8 minutes each)
Panel Discussion about Etc. (10-15 minutes)

Olympics 2024 coming to Magazine Beach? Triathlon slated for site.
With rerouting of I-90, we may have a new park across the river, providing a visual and auditory buffer from the Mass. Pike.

Questions & Answers – Open to the audience (about an hour)
Main points:
Renewal of the Cambridge side of the Charles is underway in pockets.
Funding remains an issue.
City forefathers and Charles Eliot saw the Charles River and its parklands as a necessary resource for a growing, industrial City. People need a place to walk, cycle, and jog and to connect with nature.
Plans for the 2024 Olympics may spur this renewal, but it should happen/ must happen regardless.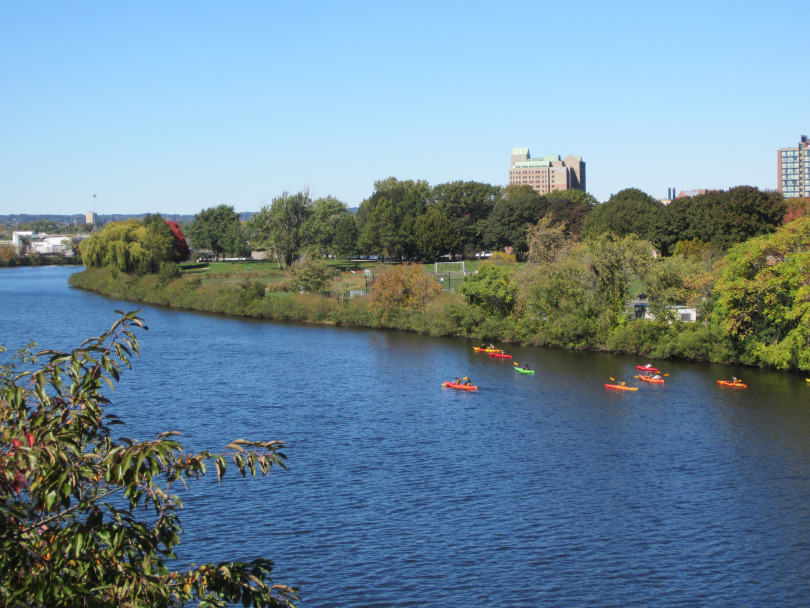 Magazine Beach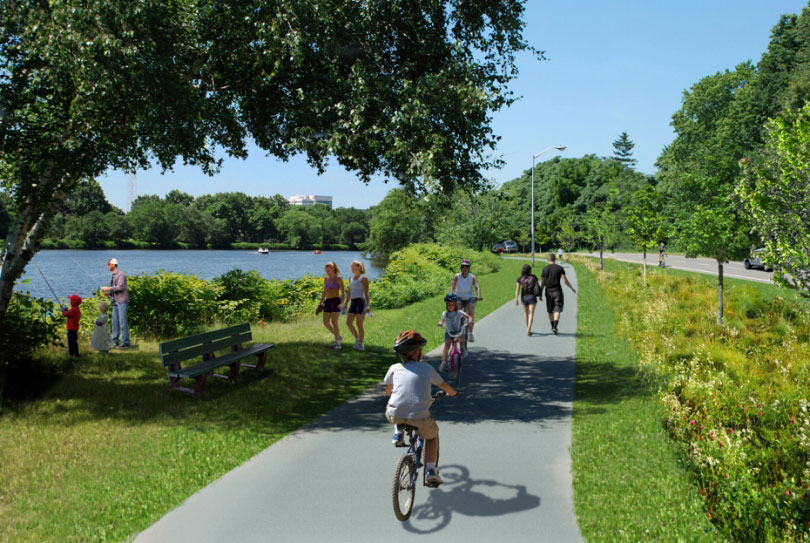 Greenough Boulevard Rendering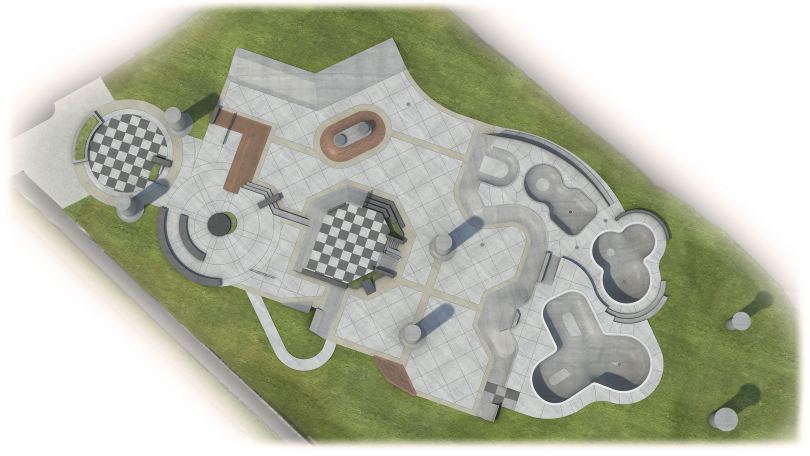 Lynch Family Skate Park